Airbus Unveils The Future of Airline Passenger Experience With Airspace Cabin Vision 2035+
Sustainability lies at the core, with a focus on lightweight structures, biomimicry, and circularity. Innovative concepts like on-demand catering and redesigned seating aim to enhance the passenger journey while reducing environmental impact.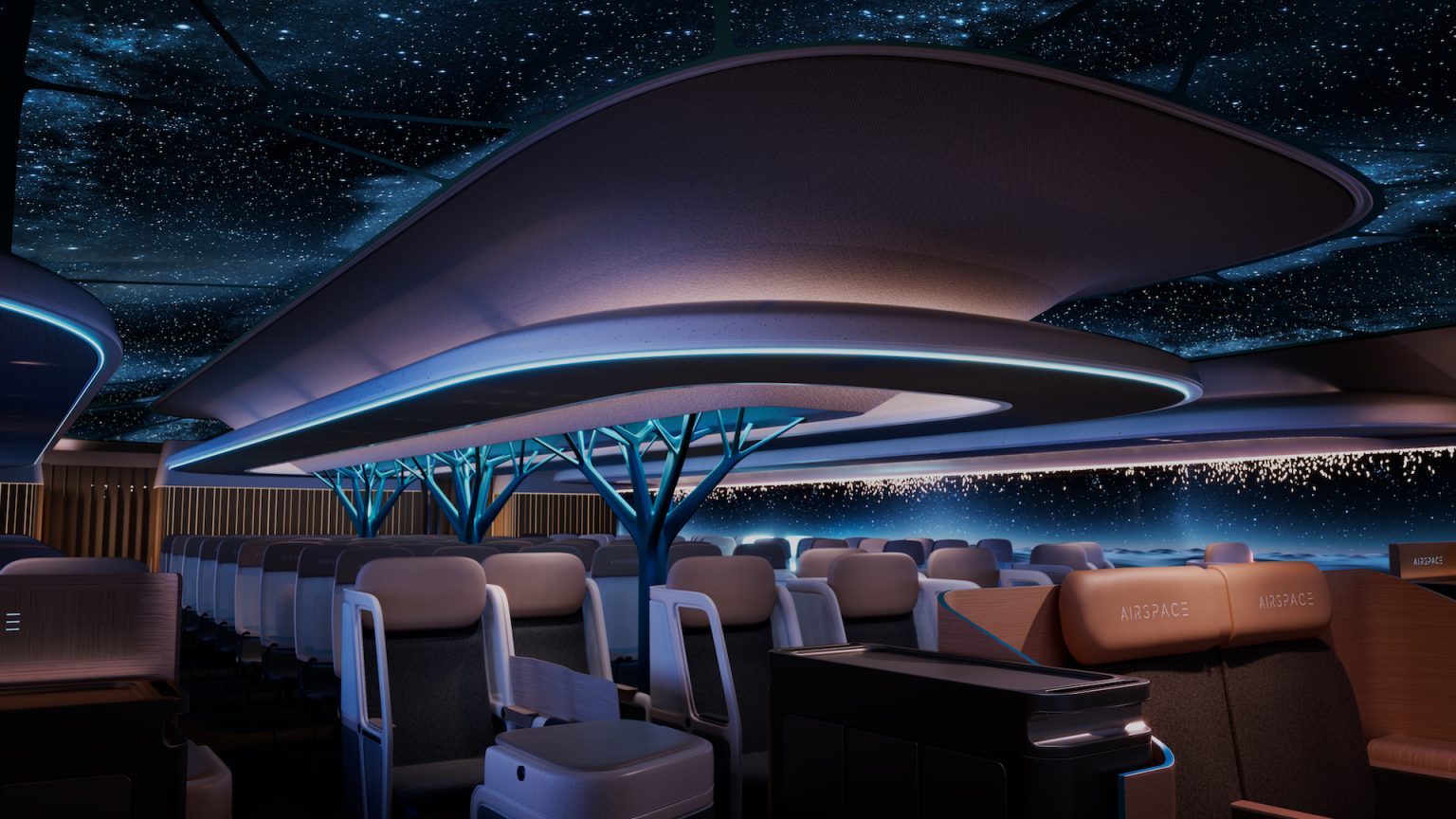 Airbus, a global leader in the aviation industry, has unveiled its ambitious Airspace Cabin Vision 2035+ during a May 30th virtual press conference. The presentation, led by Stan Shparberg, head of Marketing Airbus Commercial Aircraft, and Ingo Wuggetzer, head of Cabin Marketing, focused on the advancements expected in the aviation industry beyond 2035.
Central to Airbus's vision is sustainability. In addition to its ongoing green propulsion projects, such as the hydrogen propulsion program ZEROe, the company aims to revolutionize the future of aviation by focusing on sustainability, passenger experience, and cutting-edge technologies.
Addressing the pressing issue of greenhouse gas emissions, Airbus is determined to reduce the environmental impact of aviation. The company acknowledges that the industry is responsible for 3.5% of man-made greenhouse gas emissions. In response, Airbus's engineers are working to develop aircraft that contribute to the industry's goal of achieving net-zero carbon emissions by 2050.
Through its Airspace Cabin Vision 2035+ concept, the company emphasized that improvements in cabin design could lead to a 10 to 20% reduction in overall weight, contributing to improved fuel efficiency. These weight reductions would be achieved through the use of innovative materials, enhanced design techniques, and the implementation of new procedures.
As an example, Airbus proposes innovative concepts like pre-ordered catering, allowing passengers to collect their meals before boarding on short flights or storing them onboard for longer flights. This approach offers more choices to travelers, reduces food waste, and enables the removal of galley structures and trolleys from aircraft.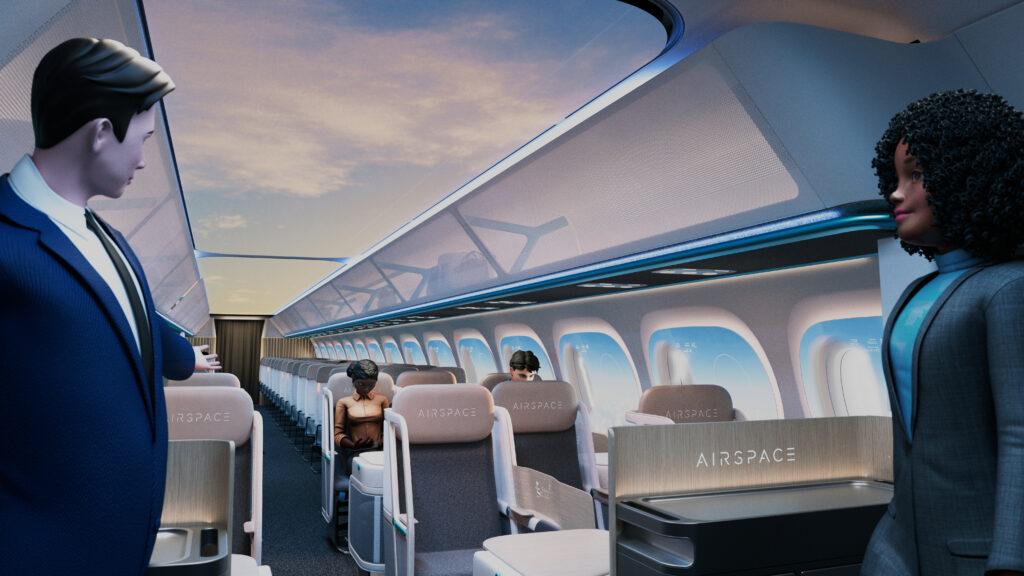 Airbus envisions a passenger experience and aircraft performance inspired by nature 
The Airspace Cabin Vision 2035+ also explores biomimicry, adopting designs inspired by nature to enhance both the passenger experience and the aircraft's performance. By 2030, Airbus estimates that it can achieve up to a 40% reduction in structural weight compared to current materials, significantly contributing to decarbonization efforts.
Wuggetzer gave the example of studying the structures found in mushrooms to develop lightweight solutions that human designers might not have considered. However, achieving circularity in material use remains a challenge, and Airbus is exploring new concepts, like a sidewall panel made from waste generated during A350 carbon production, which is 18kg lighter.
He also emphasized the importance of passenger comfort alongside sustainable cabin design. He also acknowledged the need for transparency regarding individual environmental footprints, stating that passengers can be skeptical about carbon offsetting in their fares, as they are uncertain about how their money is being used. "People don't trust what happens to their money," he said.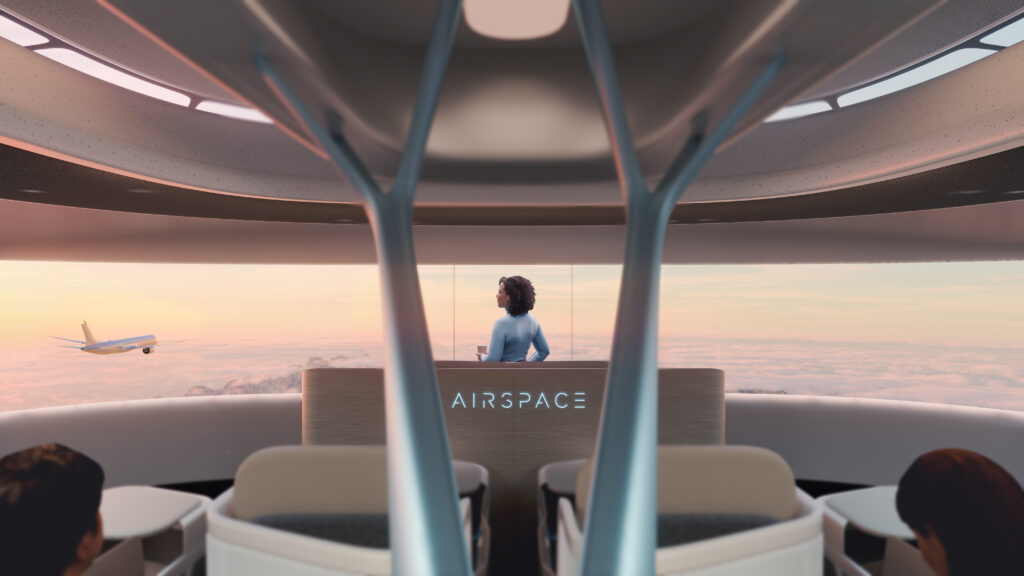 Although the presentation showcased some concept renderings, Airbus representatives indicated that more specific details would be disclosed at the upcoming Aircraft Interiors Expo 2023, scheduled to take place in Hamburg, Germany, from June 6-8, 2023.
During the Aircraft Interiors Expo, Airbus plans to unveil more detailed information about fluid boarding processes, personalized services that can be tailored to individual passenger preferences, and seat innovations designed to enhance comfort, ergonomics, and passenger well-being. The company will announce its latest developments in boarding techniques, aimed at streamlining the boarding process for greater efficiency and passenger convenience.
Airbus embraces circular economy in aviation
Smart systems and design optimization play a crucial role in Airbus's efforts to minimize energy consumption and resource utilization. The company is embracing a circular model throughout the entire cabin lifecycle, aiming to rethink, recycle, repair, and reuse cabin elements, including polymers. Through the utilization of digital tools, Airbus engineers and designers can develop innovative solutions that cover the full product lifecycle.
Material traceability is a key aspect of Airbus's sustainability strategy. It enables effective management and eventual recycling of cabin elements like galleys, seats, and linings at the end of their use. By prioritizing lightweight design and adopting a circular approach, Airbus aims to contribute significantly to the aviation industry's journey towards cleaner and greener aerospace.
Airbus revealed that 10 airlines, including Delta Airlines, Air New Zealand, and Lufthansa. Eight technology suppliers, including BMW, were involved in the development of the Airspace Cabin Vision 2035+. The company also conducted comprehensive passenger surveys to shape the future guidelines for cabin product development. Airbus also aims to achieve sustainability through intelligent systems.
According Wuggetzer, collaboration with airlines and technology companies, as well as a shift towards optimized product decisions throughout the lifecycle, digitalization, and end-to-end data, are necessary to realize this vision.