Amazon Outlines Steps to Reduce Packaging Waste and Eliminate Plastic Usage
The company's sustainability report outlines its plans to reduce packaging waste and plastic usage globally.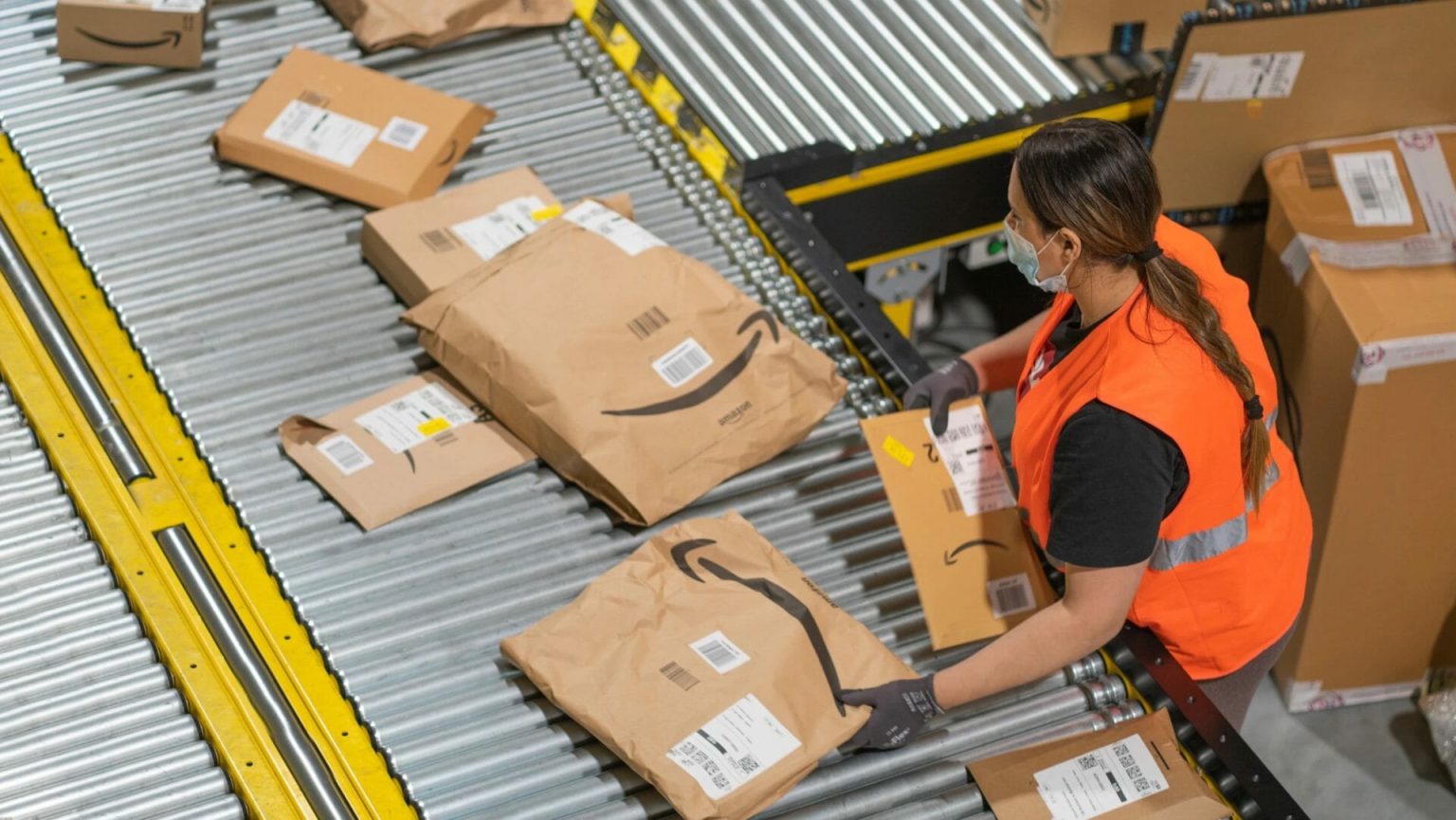 Amazon, the global e-commerce giant, released its 2022 Sustainability Report on Tuesday, highlighting significant progress in reducing packaging waste and minimizing plastic usage in its operations. The company's commitment to sustainability are reflected in its efforts to optimize delivery packaging while ensuring products are safely delivered to customers.
Amazon Aims for Global Reduction in Plastic Packaging
Packaging is one of the first experiences customers have when receiving an Amazon order, making it a crucial area for sustainability improvement. In the report, Amazon revealed that it has taken significant steps to reduce plastic packaging globally. As of 2022, 99% of mixed-material mailers containing both plastic and paper have been replaced with recyclable paper alternatives in the United States and Canada.
Furthermore, single-use plastic delivery bags for orders shipped from European fulfillment centers have been completely eliminated and replaced with curbside-recyclable alternatives. The company also phased out single-use plastic air pillows in Europe and Australia, replacing them with curbside-recyclable paper material.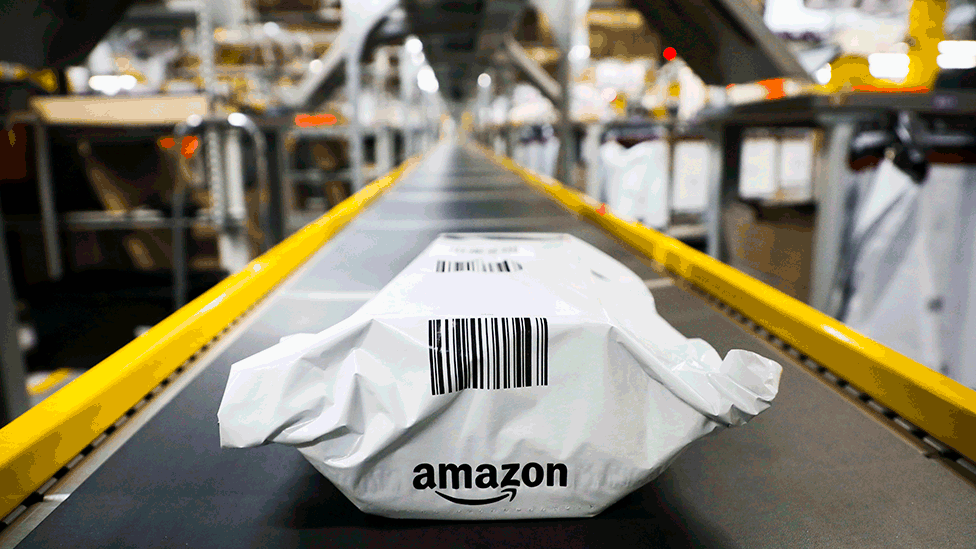 Amazon Sustainability Efforts Making an Impact by Avoiding Plastic Packaging
Through its initiatives, Amazon has successfully avoided 37,150 metric tons of plastic packaging globally since 2020. This reduction showcases the company's dedication to tackling plastic waste and its impact on the environment.
Such a move also resonates favorably with consumers. In 2019, Amazon was criticized by consumer for its increased use of plastic packaging. 
Reduced Packing Material Through Ships In Own Container Approach
Another major step towards waste elimination has been Amazon's "Ships In Own Container" (SIOC) approach, where eligible items are delivered in their original manufacturer's packaging without additional Amazon delivery packaging. In 2022, SIOC accounted for 11% of packages globally, up from 8% in the previous year. The expansion of SIOC not only reduces unnecessary packaging but also incentivizes selling partners and vendors to re-engineer packaging to meet SIOC standards.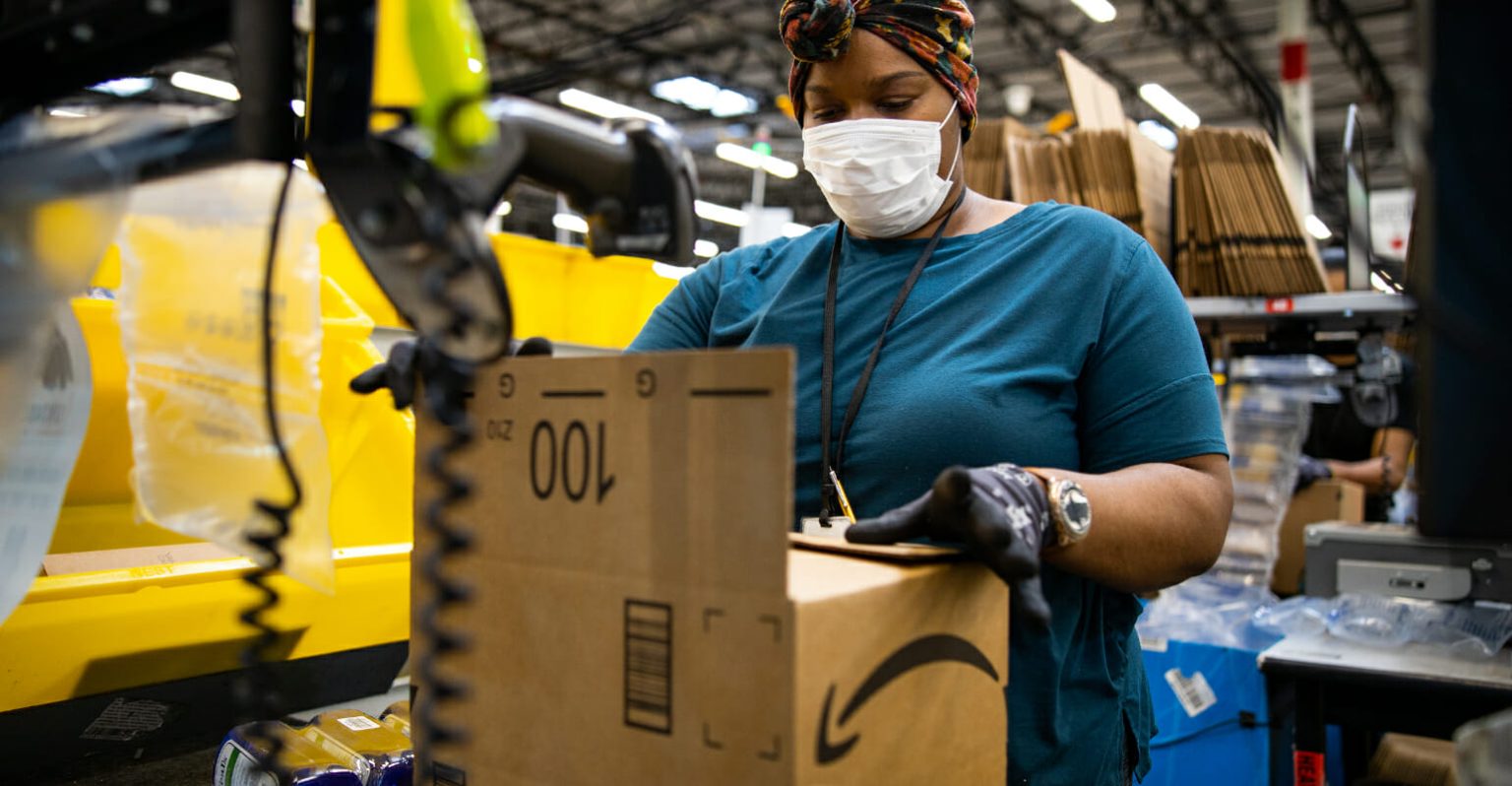 Machine Learning Learns to Optimize Packaging 
Amazon is utilizing cutting-edge machine learning algorithms to identify the best packaging solutions for each order, aiming to minimize empty space and reduce waste. The company's use of lightweight, right-sized, and flexible paper bags and envelopes, which are up to 90% lighter than traditional rigid corrugate boxes, is another component of its sustainability efforts and minimizing environmental impact.
Amazon Prioritizing Circular Economy to Minimize Carbon Impact
A key focus for Amazon is increasing recycling rates for its packaging and enabling curbside recyclability where available. The report reveals that approximately 92% of packaging material weight in the U.S. and Canada is curbside recyclable, excluding produce bags and coolants. Similarly, all EU one-way delivery packaging, excluding coolants, is also curbside recyclable. The company's efforts in using recyclable materials and reducing plastic have led to a 11.6% decrease in single-use plastic usage across its global operations network from 2021 to 2022.
Amazon's Partnerships Key to Improving Its Sustainability Performance and Achieving Sustainability Goals
Amazon, in its 2022 sustainability report, recognizes that sustainable packaging is a collaborative effort.  The company is partnering with industry peers and organizations like the Sustainable Packaging Coalition to improve recycling infrastructure and develop solutions to address broader issues with plastics.
The company has also joined the U.S. Department of Energy's BOTTLE18 consortium to develop technology for bio-based and biodegradable plastic recycling, paving the way for lighter-weight packaging with lower carbon emissions.
As Amazon moves forward into 2023 and beyond, the company remains committed to enhancing its packaging for both performance and sustainability. Through measures like SIOC, automation, and right-sizing, and the selection of recyclable materials, Amazon is demonstrating a focus on continuous improvement and innovation in its global effort to protect the environment and reduce packaging waste.