Audi Launches First Premium Charging Hub in Salzburg, Austria
With its premium charging hubs, Audi could be shaping the future of the EV charging experience.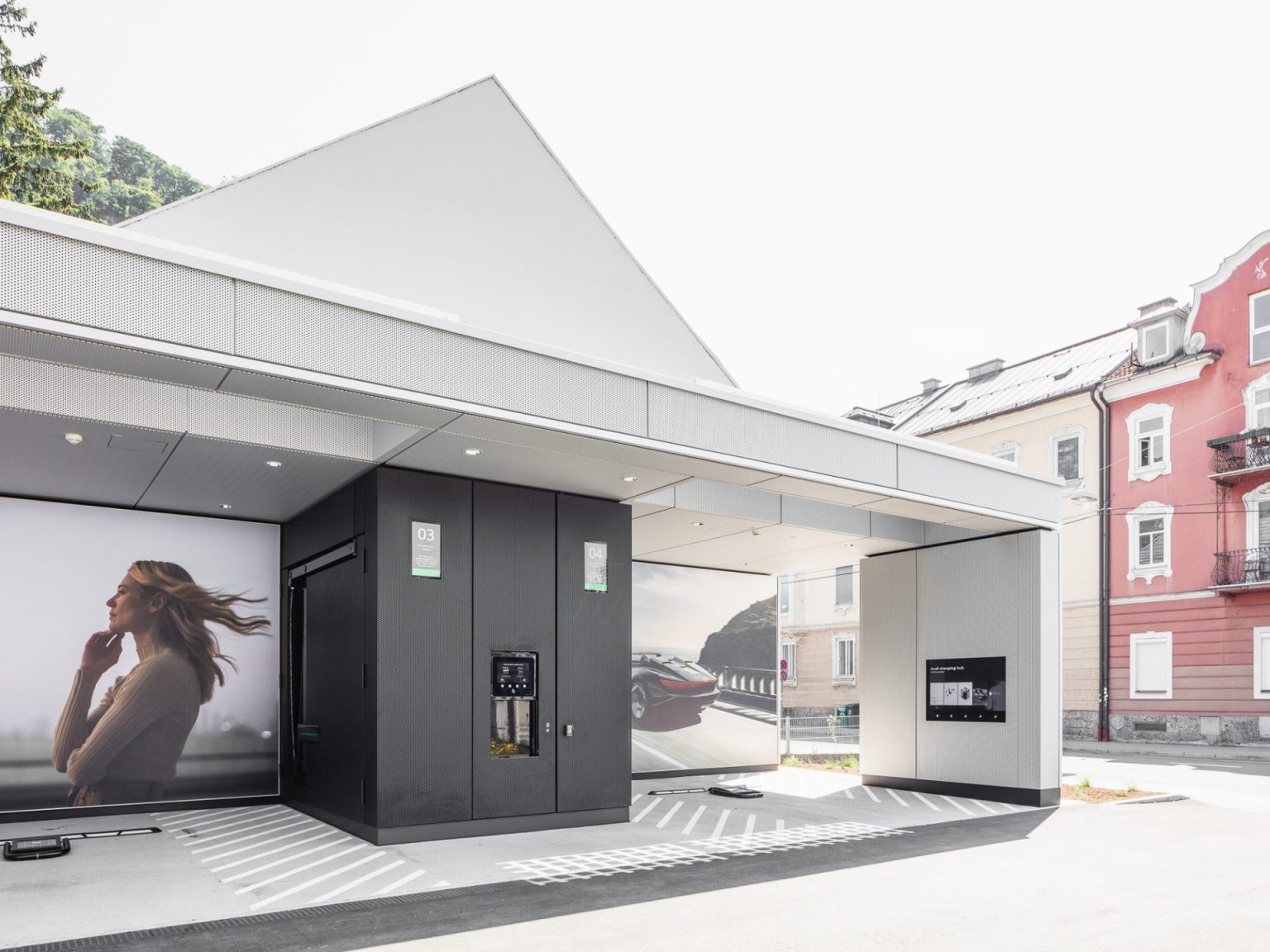 European automaker, Audi, in the midst of its transition from internal combustion engine (ICE) vehicles to electric vehicles (EVs), has inaugurated its first charging hub in Austria. The Salzburg location marks Audi's fourth charging hub worldwide, following successful ventures in Nuremberg, Berlin, and Zurich. With a focus on customer convenience and enhanced charging experiences, the hub is situated in close proximity to MOONCITY, Salzburg's center for new and electric mobility. Audi's commitment to rapidly expanding the charging infrastructure aligns with the company's vision for the future of e-mobility.
Revolutionary Charging Technology
Setting itself apart from conventional quick-charging stations, the Audi charging hub in Salzburg showcases its forward-thinking approach with an advanced design. Unlike many other stations, it does not require a medium-voltage connection, resulting in reduced strain on the local grid capacity and eliminating the need for additional expensive infrastructure. The hub's unique concept incorporates modular containers called "charging cubes," which house refurbished lithium-ion batteries sourced from disassembled Audi development vehicles. This environmentally friendly approach ensures high charging output without compromising performance.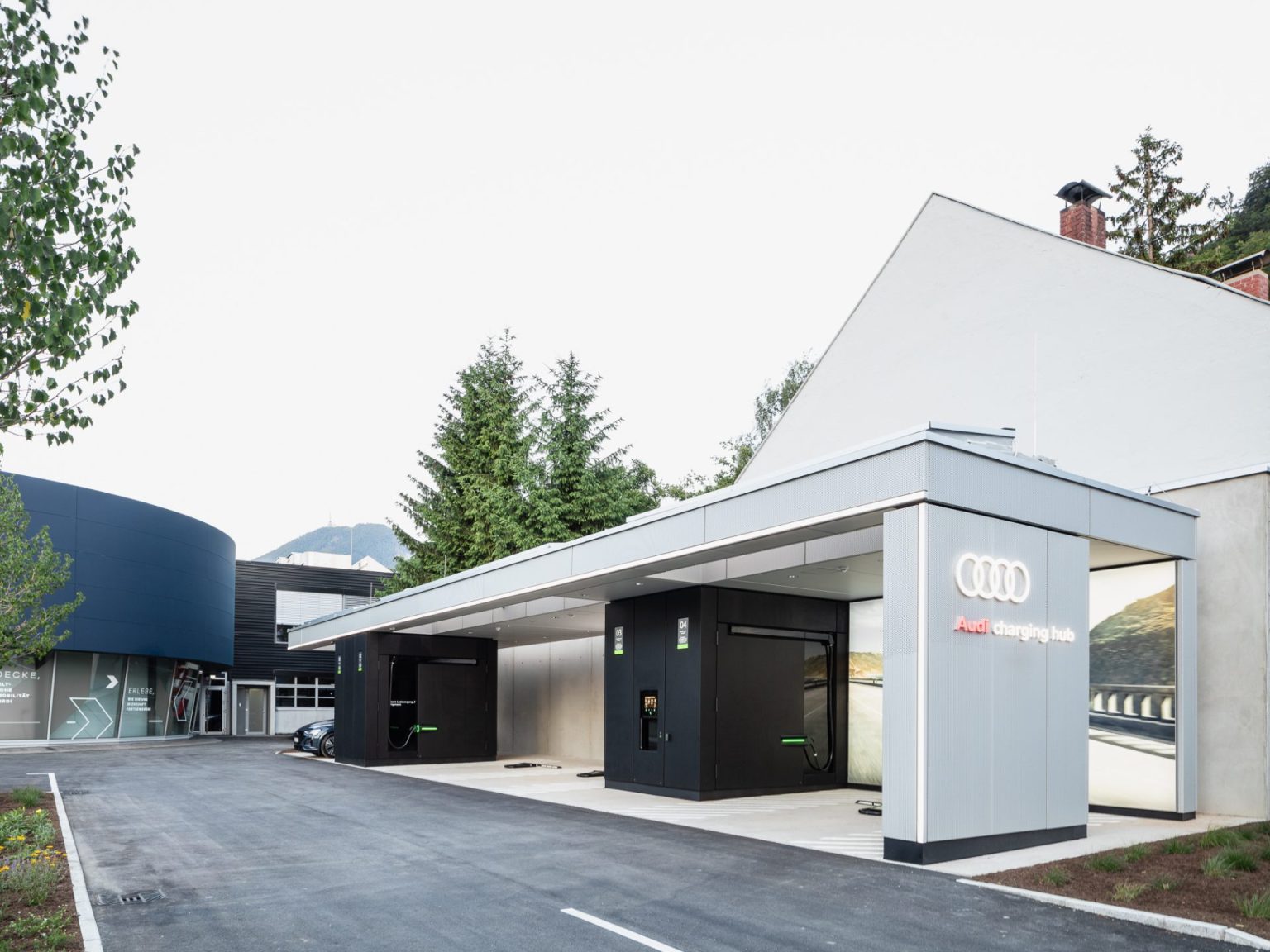 Unparalleled Charging Capacity
Equipped with four charging points and a buffer storage unit, the Audi charging hub in Salzburg enables constant charging with an impressive output of up to 320 kW at each point, even when all charging spots are in use simultaneously. This guarantees a seamless charging experience for Audi and other electric vehicle owners alike, ensuring their vehicles are ready to hit the road quickly. The hub's ability to provide a consistent power supply even during peak times reinforces Audi's commitment to efficient and reliable electric vehicle charging infrastructure.
Efficient Power Management and Strategic Location Selection
Audi's internally developed smart, dynamic load control system optimizes the use of existing power infrastructure, ensuring efficient energy distribution. The selection of the Salzburg location was based on in-house data analysis to assess on-site demand accurately. Audi's collaboration with MOON POWER, the charge point operator (CPO), enables seamless technical project management, electricity procurement, and billing services.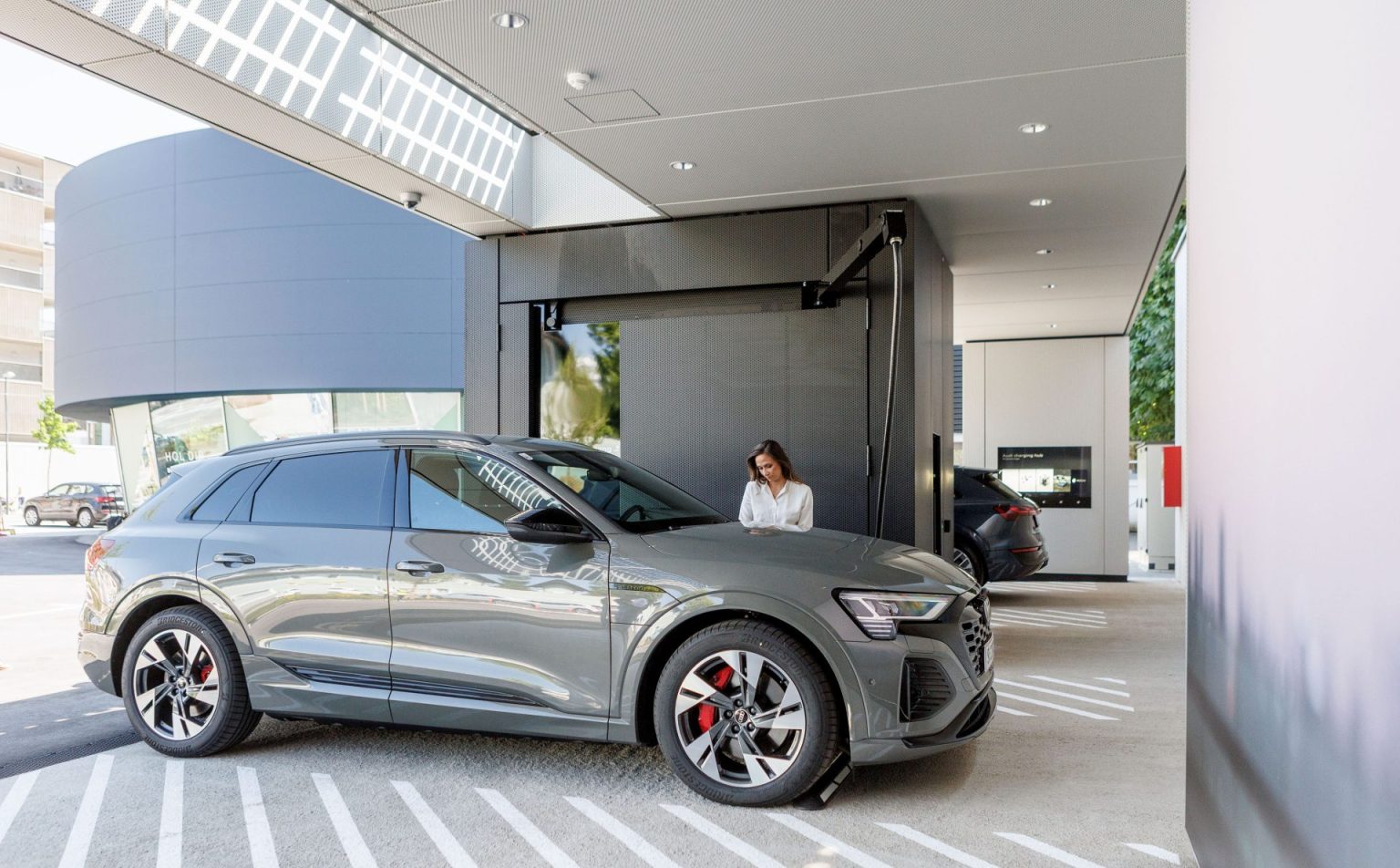 Accessibility and User-Friendly Features
The Audi charging hub in Salzburg prioritizes accessibility with wheelchair users in mind. The design incorporates spacious dimensions to accommodate easy vehicle access, while payment terminals can be adjusted to wheelchair-friendly heights at the push of a button.
Additionally, the charging cables are mounted on an innovative swivel arm, allowing users to effortlessly reach the charging port from any position on the vehicle, regardless of its model. The hub's user-centric features streamline the charging process and ensure a hassle-free experience for all drivers.
Inclusivity for All Electric Vehicles
Audi's charging hub is not exclusive to Audi drivers; it caters to all electric vehicles equipped with a CCS charging port, regardless of the make. Audi customers can reserve a charging slot in advance through the myAudi app, ensuring a seamless and efficient charging experience. The hub also incorporates a reservation system that keeps the booked charging point free for up to 15 minutes after the scheduled start time, minimizing waiting times for users.
Audi's Charging Hub Expansion Plan
The success of Audi's charging hub concept is based on high customer return rates at their existing locations in Nuremberg and Zurich. In Nuremberg, where Audi operates a large charging hub with six charging points and a spacious lounge, the customer return rate is 70%.
The popularity of these hubs has resulted in an average of 36 charges per day, with some locations reaching up to 62 charges daily. These figures, according to Audi, validate its urban charging concept and provide confidence in the continued success of the Salzburg charging hub.
The close proximity of the charging hub to MOONCITY Salzburg, with its well-established infrastructure and nearby amenities, creates an ideal environment for EV charging, according to the company. This strategic location ensures that drivers have access to a comprehensive range of services while their vehicles charge. 
Audi's charging hub reflects concepts outlined by other manufactures, notably Tesla, Porsche and Mercedes Benz. Because EVs often take longer to charge than their ICE vehicle counterparts, automakers and EV charging service providers have an opportunity to improve the EV driving experience for drivers, as well as provide value-added services and benefits while drivers charge their vehicles.