Brightline Makes History With Orlando-Miami Rail Service – Aims to Reinvent U.S. Train Travel
The startup's long-awaited passenger rail service between Orlando and Miami marks a significant milestone in American transportation.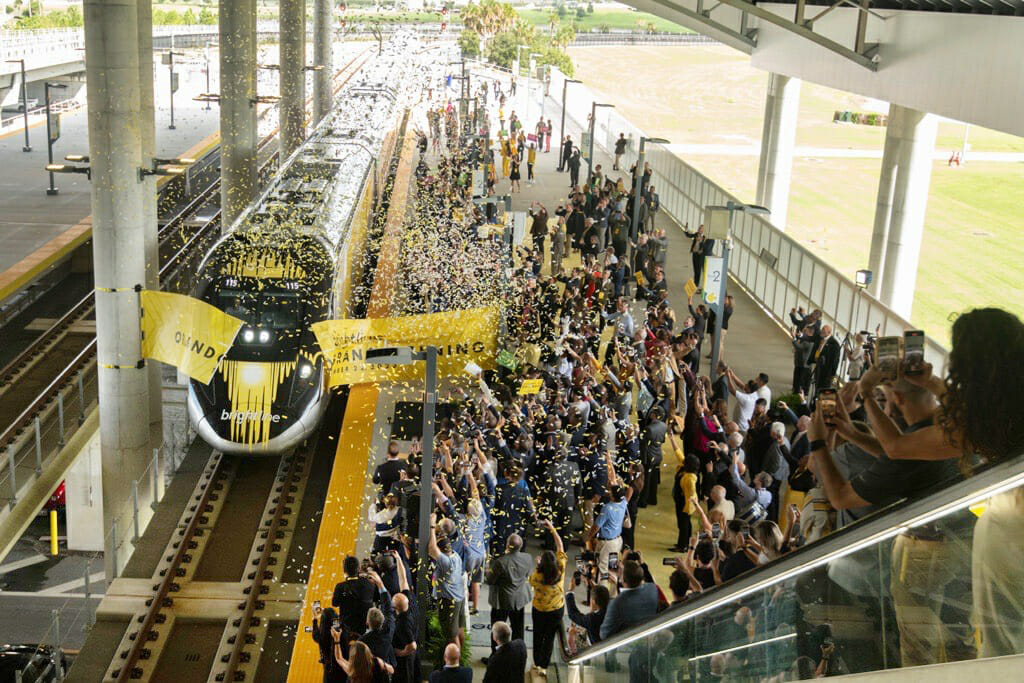 A significant milestone in American transportation was reached today, as Brightline initiated its long-awaited passenger rail service linking Orlando and Miami, Florida. The company's first train, named Bright Pink, arrived in Orlando at 11:05 a.m., to a reception featuring over 500 elected officials, business executives, and community members. The event marked the completion of what has been labeled the nation's most ambitious private infrastructure project, reviving Henry Flagler's original concept for the Florida East Coast Railway.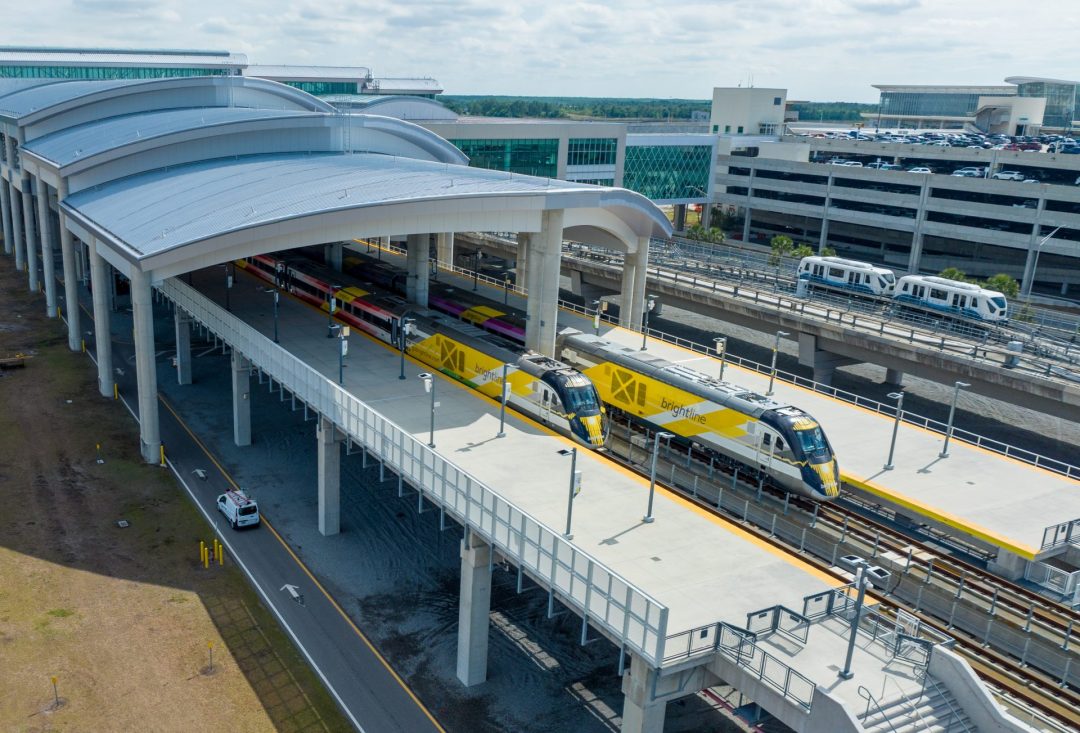 Brightline's Orlando station was the site of celebration.  A range of officials, from the Federal Railroad Administration to the Florida Department of Transportation, were present to welcome the inaugural journey.
Brightline originally launched in South Florida in 2018, connecting Miami, Fort Lauderdale, and West Palm Beach. The company expanded its service to include stations in Boca Raton and Aventura in the previous year. The new extension from West Palm Beach to Orlando, a $6 billion undertaking, took four years to complete, creating 10,000 jobs and generating approximately $6.4 billion in direct economic impact to the region.
Brightline Offers Intermodal Mobility
The Orlando station, developed in partnership with Orlando Health, is unique as it is the only intercity rail station located within a U.S. airport. Located at Orlando International Airport (MCO), Brightline offers direct access to other airport terminals through an automated people mover.
Brightline Imagines the Future of Modern Travel
The stations are were built with the modern traveler experience mind. All stations and trains are feature traveler-focused amenities including Starlink Wifi, chargers and outlets at every seat, and a selection of food and beverage items. Travelers can also enjoy food and meal selections at Brightline's in-station Mary Mary Bar, as well as purchase gifts and refreshments at one of the MRKT shopping retail locations. 
Innovative Technology, Digital Experiences, and Mobility Options Define the Future of Rail Travel
In 2022, Brightline launched a concierge service to connect travelers to and from stations with Brightline+. The mobility service, available through the Brightline mobile app enables end-to-end travel planning through its add-on options available within the booking platform.
Ground transportation and mobility options at the Orlando Station will cater to the unique needs of the Orlando visitor with new Brightline+ products including shuttle services, Uber rideshare, and car rental options through Avis.
Upon booking a Brightline ticket, guests will receive confirmation email and instructions on how to add extras, such as parking, checked baggage, and Brightline+ mobility options as their travel dates near.
Brightline recently unveiled a new digital experience for guests featuring a redesigned website and native mobile app available for iOS and Android devices. The enhanced guest journey is driven by a cutting-edge backend system, modern and intuitive design, and multiple additional upgraded features. Introduced ahead of expanded service connecting Miami and Orlando, the new digital journey transforms the booking process into a fast, dependable and frictionless system.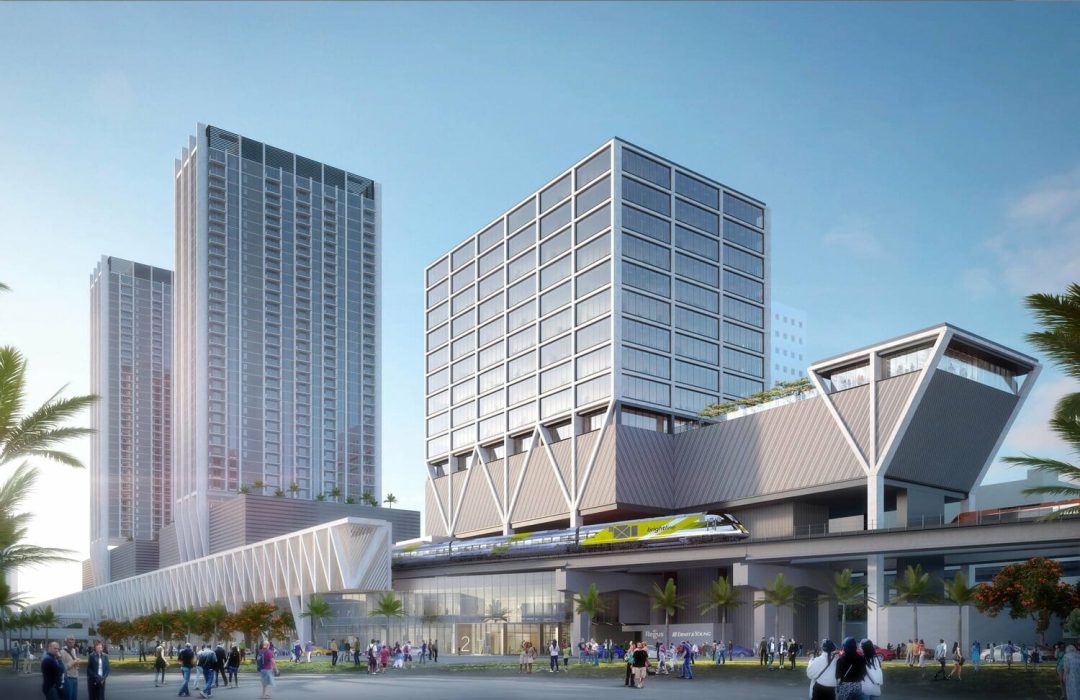 BrightLine Says 'Bienvenido A Miami'
BrightLine's MiamiCentral is strategically located on an 11-acre complex in downtown Miami and represents Brightline's southern flagship terminus. MiamiCentral is a live-work-play district, offering travelers access to Brightline+, the Miami Metromover and Metrorail.
The startup's trainsets were made in partnership with Siemens Mobility in Sacramento, Calif. The trains are made with components from more than 160 suppliers across 27 states. They are designed for luxury and comfort, featuring special ergonomic seating, state-of-the-art communication systems and enhanced Wi-Fi. Thanks to wide aisles, wheelchair storage and fully accessible restrooms, the Siemens Mobility Venture trainset exceeds ADA requirements.
Brightline's expansion comes with considerable economic and environmental advantages. It is also expected to reduce CO2 emissions by approximately 72,000 metric tons annually.
The company has also introduced several technological advances like a concierge service, and a new digital experience featuring a revamped website and mobile app, aiming to make travel planning seamless.
The development is part of Brightline's broader plans, which include the construction of a high-speed rail network connecting Los Angeles and Las Vegas, scheduled to break ground by the end of 2023.