Chromebook Crisis: The Problem They Create For Education and the Environment
The increasing adoption of Chromebooks in schools has brought attention to their limited lifespan, resulting in e-waste and financial burdens for schools and taxpayers.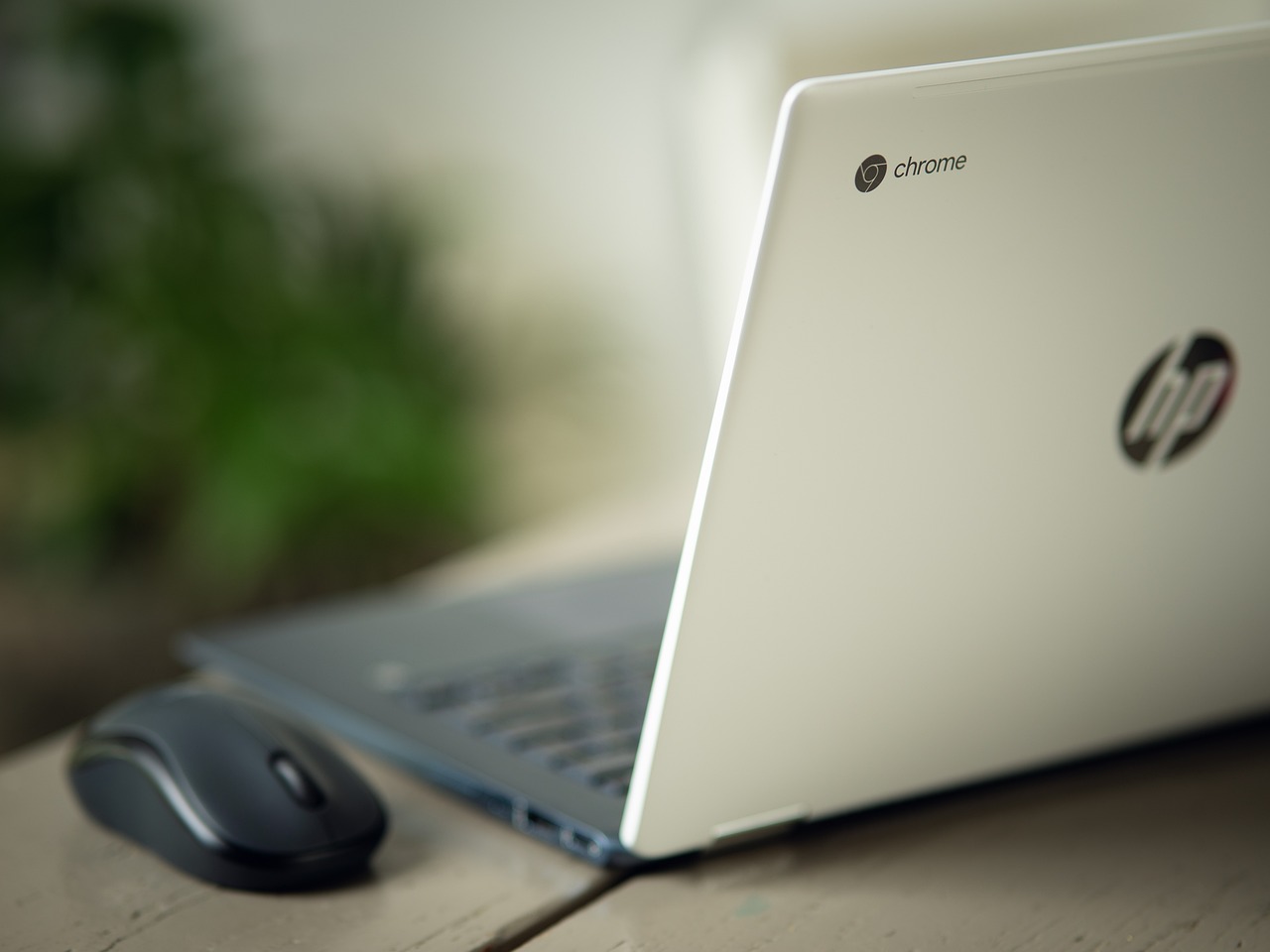 In recent years, Chromebooks have become a popular choice for schools seeking budget-friendly laptops to distribute to students. However, the lifespan of these devices has raised concerns, resulting in significant electronic waste (e-waste) and increased costs for educational institutions.  With millions of Chromebooks been sold worldwide,  we're now beginning to see a phenomenon that has been termed the "Chromebook Churn".
The rise of Chromebook adoption in Education
With the advent of remote learning necessitated by the pandemic, schools worldwide have embraced the idea of providing each student with a personal laptop. Chromebooks emerged as a viable option due to their affordability and accessibility. In fact, the last quarter of 2020 witnessed a staggering 287% increase in Chromebook sales compared to the previous year.
The Chromebook Churn Challenge
Today, many schools find themselves grappling with the consequences of the Chromebook Churn phenomenon. As these devices approach the three-year operational mark, they often encounter failures, leading to a surge in electronic waste and additional financial burdens on educational institutions.
Statistics from a March 2021 survey conducted by Education Week reveal that 90% of middle and high schools, as well as 84% of elementary schools, provide a laptop for each student. Consequently, the long-term implications of balancing utility and sustainability are immense.
Interviews with school IT staff indicate that the average lifespan of a Chromebook is four years. Doubling this lifespan for the 48.1 million K-12 public school students in the U.S. could potentially save taxpayers $1.8 billion, assuming no additional maintenance costs.
The environmental impact of Chromebooks
Manufacturing computers, including Chromebooks, consumes substantial resources and contributes to greenhouse gas emissions (GHG). It is estimated that the Information Technology sector's carbon dioxide (CO2) emissions are comparable to those of the airline industry. The sale of over 31 million Chromebooks globally in the first year of the pandemic resulted in approximately 8.9 million tons of CO2e emissions.
Furthermore, recycling alone cannot solve the problem. When Chromebooks reach their expiration date, only one-third of the resulting electronic waste is appropriately recycled. E-waste constitutes less than 2% of the world's waste stream by volume, but it accounts for over 70% of its harmful and toxic environmental effects. If Chromebooks are not designed and built to last, the environment bears the brunt of the consequences.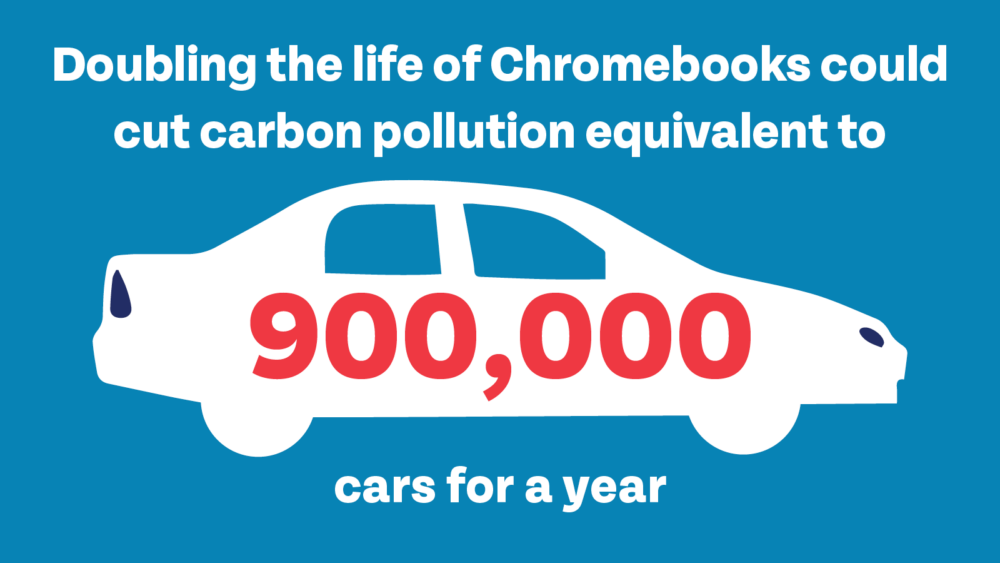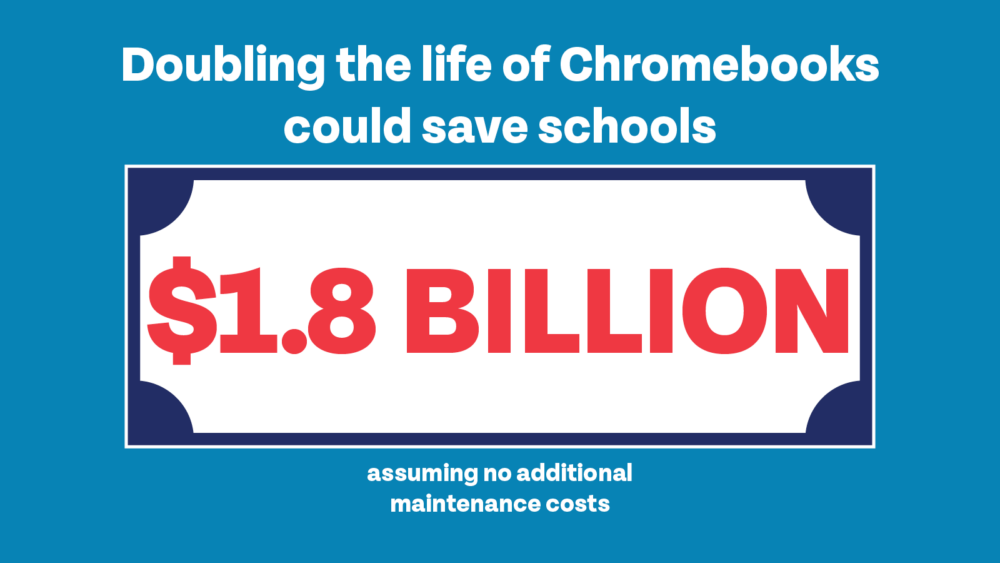 Reasons for Chromebook failures
There are two primary reasons why Chromebooks often fail prematurely. Firstly, these devices often have built-in "death dates" at which point software support ends. These expiration dates are based on the certification of a particular model rather than the purchase date. Consequently, consumers, including schools purchasing used or refurbished Chromebooks, may be surprised when their devices expire after only a year. Expired laptops no longer receive software updates and have their functionality limited, creating operational challenges.
Secondly, Chromebook manufacturers typically do not sell new spare parts or provide repair support. Consequently, finding spare parts for repairs becomes challenging, and schools must resort to purchasing from third-party vendors or scavenging from broken machines. The scarcity of parts often results in inflated prices, making repairs economically unviable.
Chromebook design limitations and frustrations
To address the issue of electronic waste effectively, Chromebooks should be designed with repairability and reusability in mind. Parts that commonly wear out or break, such as batteries, screens, and keyboards, should be easily interchangeable among different models. However, school technicians highlight that updates to popular Chromebook models often introduce arbitrary changes that frustrate repair and reuse efforts.
For instance, many Chromebooks feature plastic bezels around the screen. However, manufacturers frequently make non-functional changes to these bezels from one model to the next, rendering the parts incompatible. Such design choices hinder repairability and contribute to the disposable nature of these devices.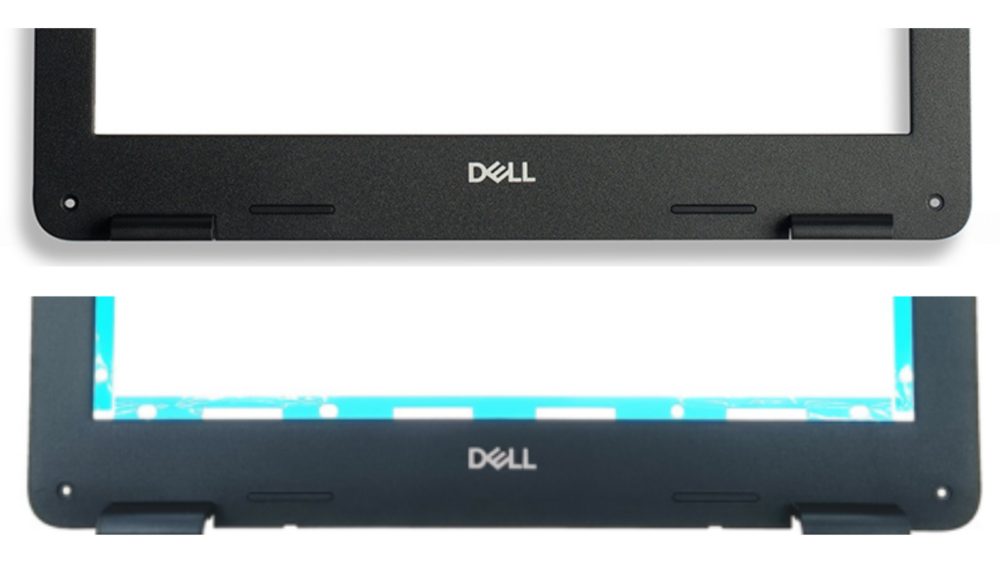 Google's role and responsibility in designing sustainability into Chromebooks
Given the widespread adoption of Chromebooks in education, it is crucial for these devices to have an extended lifespan. Google, responsible for the underlying ChromeOS operating system and cloud-based software suit, has the power to drive change and improve the sustainability of Chromebooks.
To achieve this, Google should consider two key actions. Firstly, they should extend the Automatic Update Expiration (AUE) date for all Chromebook models to a minimum of 5 years after their launch date. This would prevent working Chromebooks from becoming e-waste due to the end of software updates. 
Technology giant, Apple, has a policy of supporting iOS devices for a minimum of 5 years after their launch dates. For example, the company's 5th-generation iPad, launched in March 2017, is still supported on  Apple's latest mobile OS, iOS 16, which launched in late 2022. 
In a similar manner, Google can collaborate with Chromebook manufacturers to encourage the production of spare parts and promote standardized part designs. This approach would enhance overall repairability, reduce repair costs, and minimize e-waste.
The importance of what we use to connect our digital lives
In a world overflowing with disposable technology, it is critical to address our consumption habits and combat planned obsolescence. Providing durable and repairable devices to every student should be a firm requirement across education systems, as well as a fundamental expectation for parents and students.
It is essential for Google and all manufacturers to prioritize creating long-lasting products, while also educating future generations about the importance of sustainability. If Google wishes to continue providing millions of devices (at low cost) to students, they must also factor in functionality, longevity, and the environmental impact of their offerings.
Key considerations and questions for parents and students to ask school administrators about school-provided technology
What is the expected lifespan of the Chromebooks (and other devices) being provided to students? Are there any plans in place to extend their lifespan or minimize e-waste?
Does the school have a strategy for properly recycling or disposing of outdated or non-serviceable Chromebooks?
How does the school ensure that electronic waste is handled responsibly?
Is there any provision for repair or replacement of Chromebooks that have reached their expiration date?
How does the school address the issue of non-functional devices?
Has the school explored alternative options to Chromebooks that are more durable and environmentally friendly?
Key things to consider for school administrators when evaluating Chromebooks for their schools
Consider the expected lifespan of Chromebooks and the implications of their expiration dates. Look for models with longer software support to minimize e-waste and ensure a longer usable life.
Evaluate the availability of spare parts and the ease of repair for Chromebooks. Choose models that have readily available and affordable spare parts, as well as standardized part designs that allow for easier repairs.
Research the sustainability initiatives and commitments of Chromebook manufacturers. Look for companies that prioritize sustainability, extend the lifespan of their products, and actively work towards reducing e-waste.
Environmental impact: Assess the environmental impact of Chromebooks, including their manufacturing process and carbon footprint. Consider alternative options that have a lower environmental impact, such as devices made from recycled materials or those with energy-efficient features.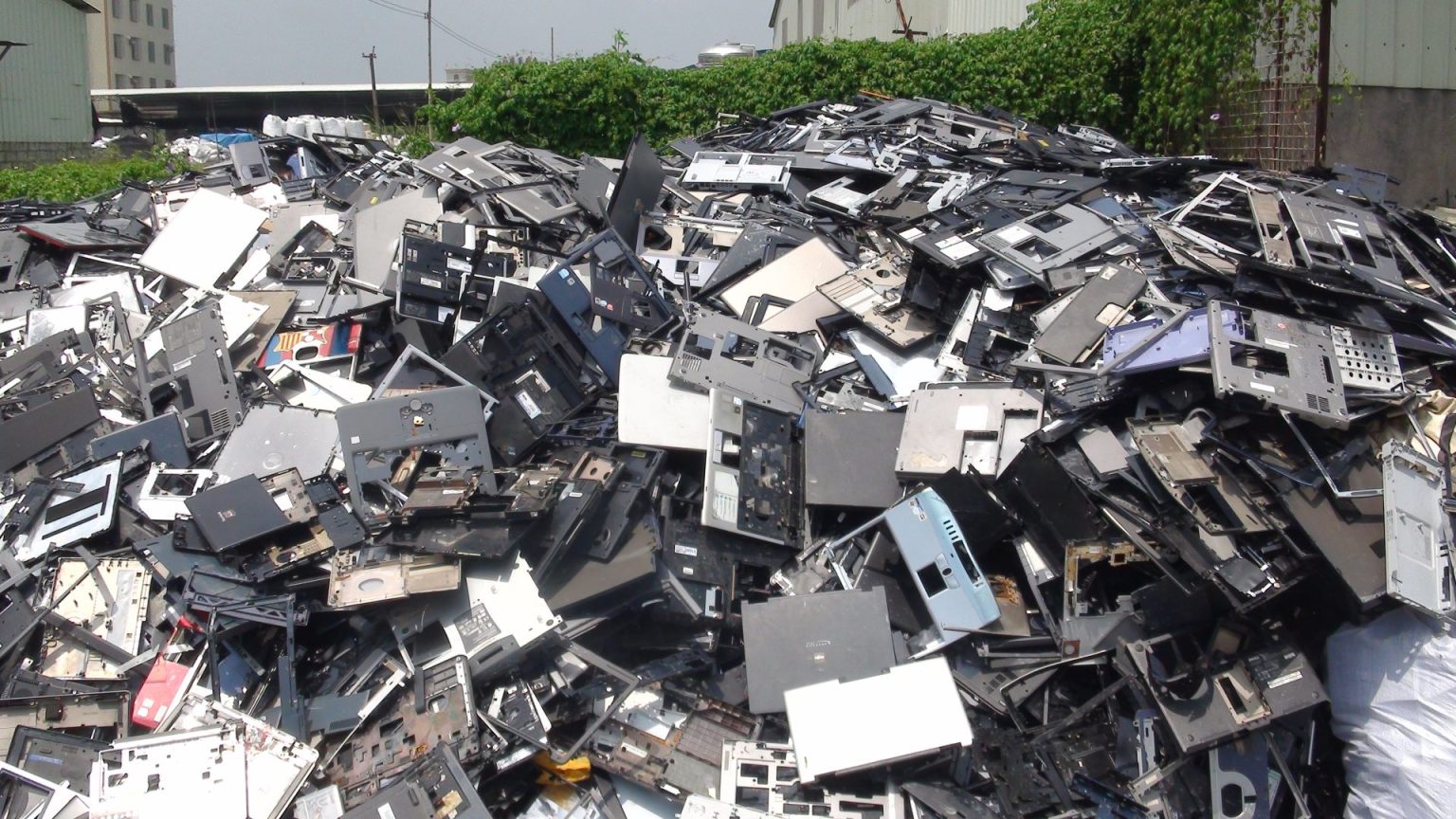 The alternatives to Chromebooks in Education
Although Chromebooks are often billed as low-cost devices, there are several alternatives to Chromebooks that can be suitable, flexible, and cost-effective options for schools:
Devices with longer lifespans
Consider devices from other manufacturers that offer longer software support and more durable hardware.. Look for models designed for educational environments with a track record of reliability and longevity.
Refurbished devices
Look into refurbished laptops or devices that have been restored to a functional condition. Refurbished devices are a cost-effective and environmentally friendly option, as they extend the lifespan of existing devices.
Device leasing programs
Consider implementing device leasing programs where schools can lease laptops or tablets for a certain period. This allows for regular hardware upgrades, reducing the likelihood of using outdated devices and creating e-waste. 
Leasing programs also reduce the burden on schools for managing the onboarding, integration and retirement of devices.
Addressing the issue of Chromebooks and e-waste in school environments requires collaboration between parents, school administrators, and manufacturers. By asking the right questions and considering alternatives, parents can advocate for more sustainable practices in schools.
School administrators, however, should prioritize the lifespan, repairability, and environmental impact of the devices they choose, while exploring alternative options that are durable, flexible, and cost-effective.