Mercedes-Benz Testing ChatGPT AI In Vehicle Production Processes
ChatGPT, integrated through Microsoft's Azure OpenAI Service, acts as a universal, voice-based interface, allowing Mercedes-Benz to accelerate error analysis, evaluate processes, and perform quality management in real time.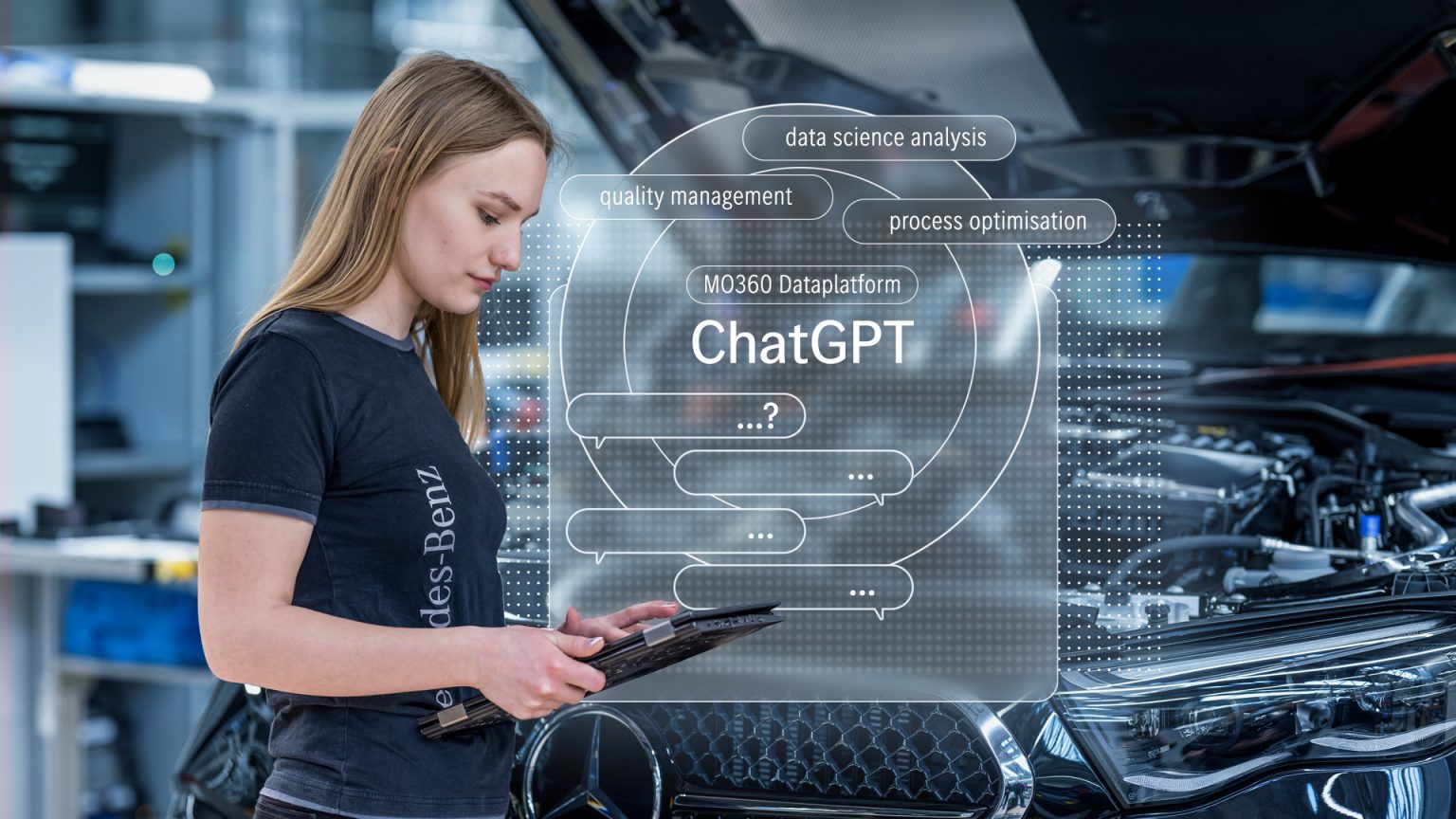 Luxury automaker, Mercedes-Benz has initiated a project to introduce ChatGPT, an advanced artificial intelligence (AI) system, within its MO360 digital production ecosystem. This initiative aims to expedite quality management, facilitate error identification and analysis, and optimize production processes.
By adopting the concept of 'Data Democratization,' a broader range of Mercedes-Benz employees will have access to vital production data in real time, enabling them to assess processes and errors promptly. ChatGPT, integrated into the MO360 digital production ecosystem, serves as a universal, voice-based interface, supporting production employees with intelligent digital tools. Leveraging AI, ChatGPT significantly accelerates error identification and analysis, quality management, and process optimization. The integration of ChatGPT in Mercedes-Benz production processes is made possible through Azure OpenAI Service, capitalizing on Microsoft's robust cloud and AI platform.
Jörg Burzer, Member of the Board of Management of Mercedes-Benz Group AG, responsible for Production and Supply Chain Management, emphasized the role of ChatGPT in the digital transformation of production. He stated, "Using ChatGPT through Microsoft as part of the MO360 digital ecosystem is another example of how digitalization is taking production at Mercedes-Benz to the next level. Through new digital tools, employees are further empowered to optimize production processes and quality management in a sustainable way. After a successful pilot phase, ChatGPT will be used throughout the Mercedes-Benz global production network."
A key feature within the MO360 Data Platform is the chat-based analysis tool, which intelligently connects quality data from development, customer experiences, and production. This tool enables quick identification and analysis of potential malfunctions. ChatGPT aids Mercedes-Benz quality engineers by clustering data, simplifying the evaluation and presentation of production-relevant data and quality management for all employees. With a dialogue-driven approach, employees can access necessary data without requiring programming expertise, ensuring wider accessibility.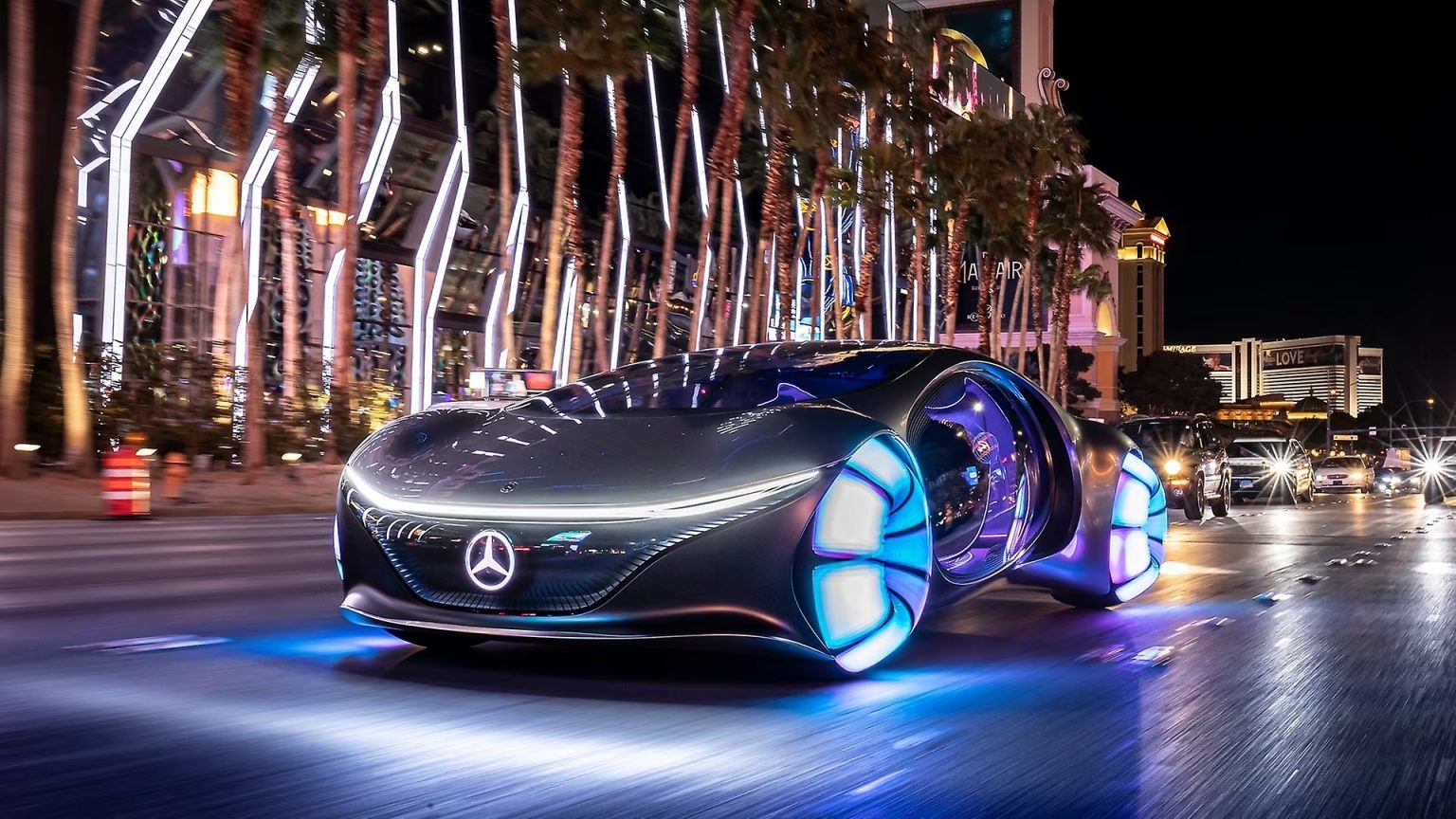 The real-time processing capabilities of Microsoft AI allows Mercedes-Benz employees to narrow down queries and receive detailed information through interactive conversations with ChatGPT. Daily production planning can be monitored and adjusted in real-time, empowering employees to make informed decisions promptly. ChatGPT also serves as a valuable resource for strategic decision-making across the production chain. By democratizing relevant data, every employee can utilize ChatGPT to quickly evaluate situations and determine the subsequent steps within their respective areas of work.
In addition to its role as an analytical tool, ChatGPT serves as a "MO360 Support Bot," offering round-the-clock support to Mercedes-Benz employees worldwide. Accessible through a self-service portal available on a variety of digital devices, the MO360 Support Bot engages in dialogue with employees to address their queries and provide assistance.
Mercedes-Benz ensures the protection of data by collaborating with Microsoft and leveraging Azure AI. This partnership combines large-scale generative AI models with enterprise-grade security, privacy, and reliability features provided by Azure. The automaker maintains complete control over the underlying IT processes, while employees' voice inputs are processed anonymously in the Azure cloud. Production data remains within the secure MO360 Data Platform.
The implementation of ChatGPT aligns with Mercedes-Benz's AI principles, which prioritize responsible use, explainability, privacy protection, and security and reliability. By adhering to these principles, Mercedes-Benz embraces a conservative and measured approach to integrating ChatGPT while considering the potential risks of AI. Continuous improvement of the system is a priority to ensure its effectiveness and benefit all employees.
Mercedes-Benz has not indicated whether it will evaluate or expand ChatGPT to entirely automate some of its processes.