Michigan Breaks Ground on 'World's Most Sophisticated Roadway'
The public-private partnership, along with collaboration from several automotive giants, sets the stage for a futuristic mobility corridor connecting Detroit and Ann Arbor, Michigan.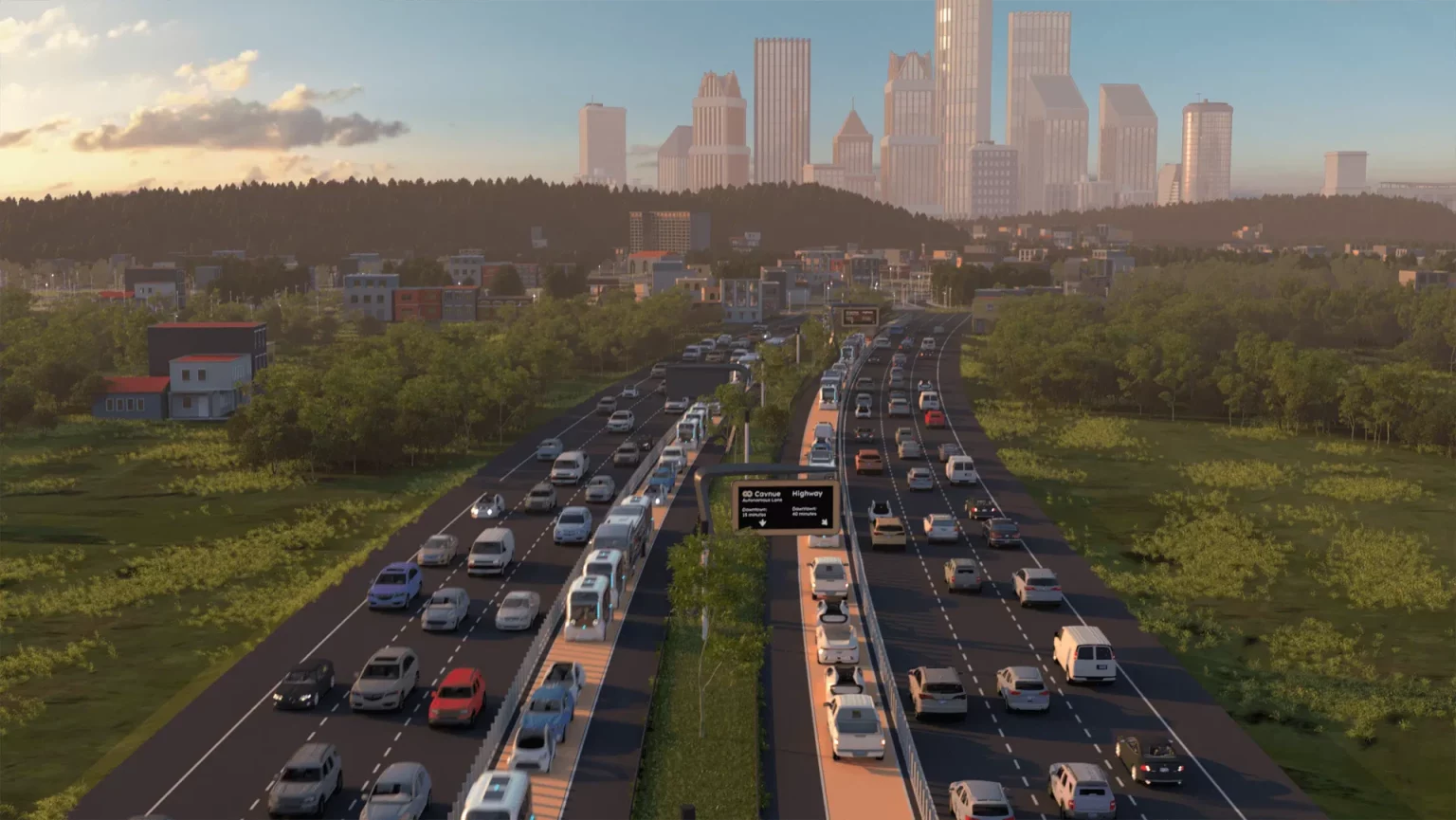 Last Monday, construction began on a $10 million pilot project in Wayne County, Michigan. The project aims to create the "world's most sophisticated roadway," making it the first-ever connected and automated vehicle (CAV) travel lane on U.S. Interstate Highway 94, according to the Michigan Department of Transportation (MDOT).
A portion of the westbound I-94, specifically a 3-mile stretch from Haggerty to Rawsonville roads, will be upgraded with digital infrastructure, which includes underground electrical conduit to support connected and automated vehicles. The shoulder along the stretch of highway will remain closed until early September for the road upgrades.
"This pilot is the first-of-its-kind in the U.S. and will upgrade a portion of I-94 from Belleville to Rawsonville roads with technology to improve safety and operations by utilizing digital infrastructure," said Michelle Mueller, Senior Project Manager for Connected and Automated Vehicles at MDOT. "The pilot will allow us to document lessons learned, benefits, and evaluate potential business models for future deployment opportunities."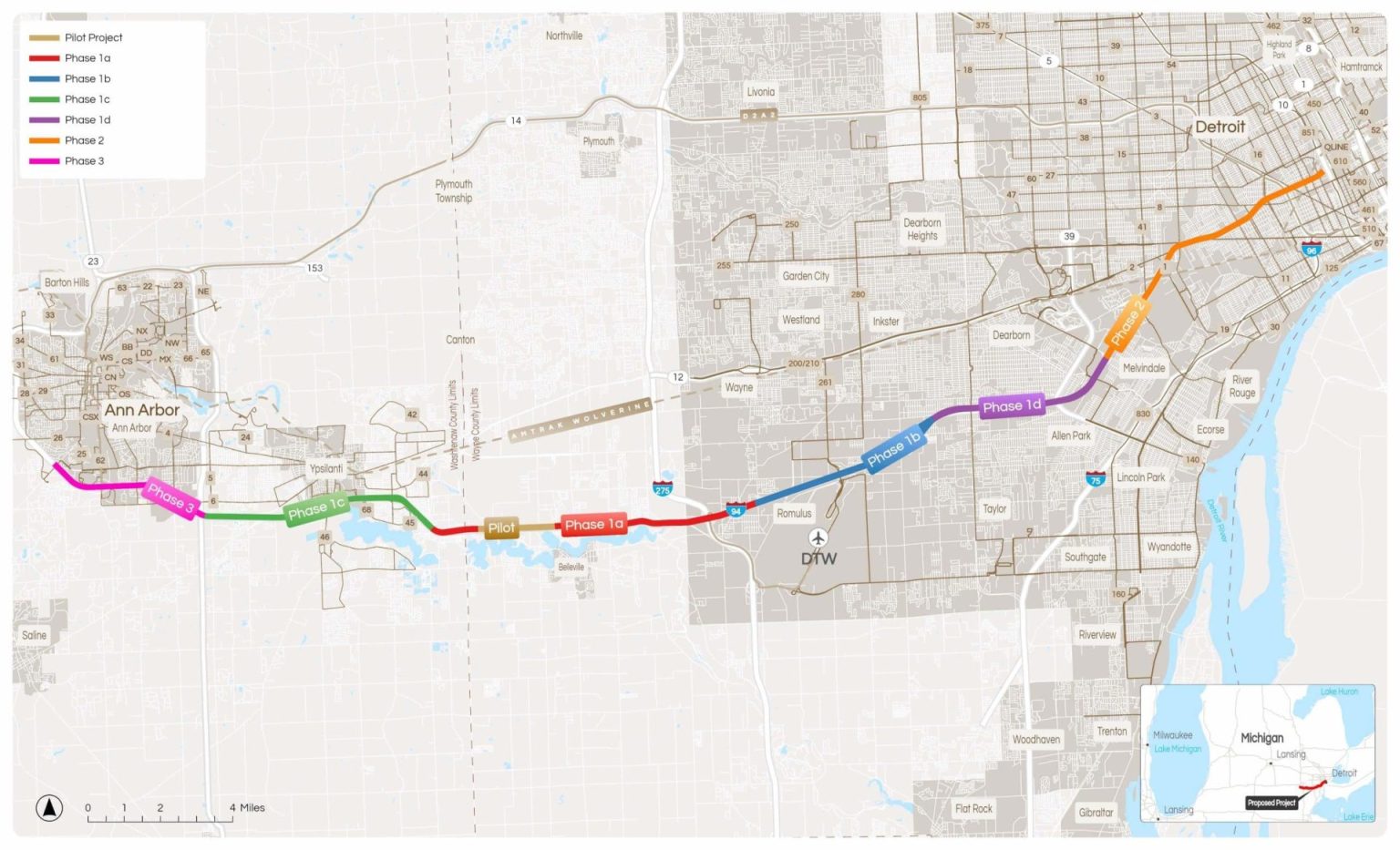 The pilot project, announced in 2020, is a partnership between MDOT and Cavnue, a Washington, D.C.-based technology firm specializing in roadway technologies. The goal is to enhance safety, reduce congestion, and increase accessibility.
Cavnue will also work with various Michigan state agencies, including the Michigan Office of Future Mobility and Electrification, the Michigan Economic Development Corporation, as well as with industry and local project partners throughout Phase One of the effort.
Phase one of the project is expected to last approximately 24 months.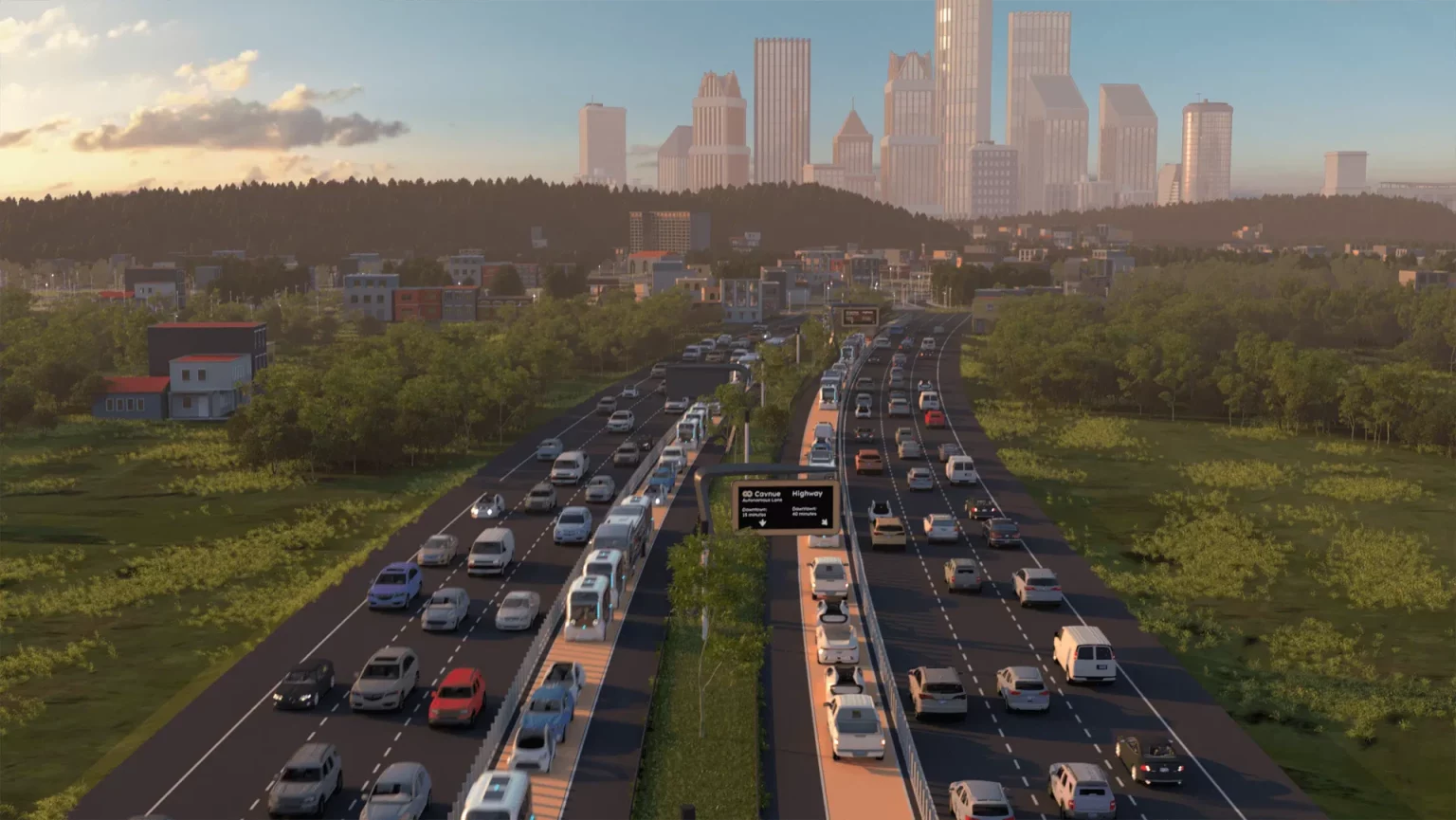 A broader vision for a connected and autonomous corridor in Southeast Michigan will include a more than 40-mile driverless vehicle corridor between Downtown Detroit and Ann Arbor. Key automotive and mobility companies, including Ford, GM, BMW, Honda, Toyota, and Waymo, are collaborating on the plan.
Cavnue has been selected by the state to serve as the Master Developer of the corridor project. The public-private partnership will explore the feasibility, technology, and financial models for the corridor, linking key destinations and communities in Wayne County and Washtenaw County.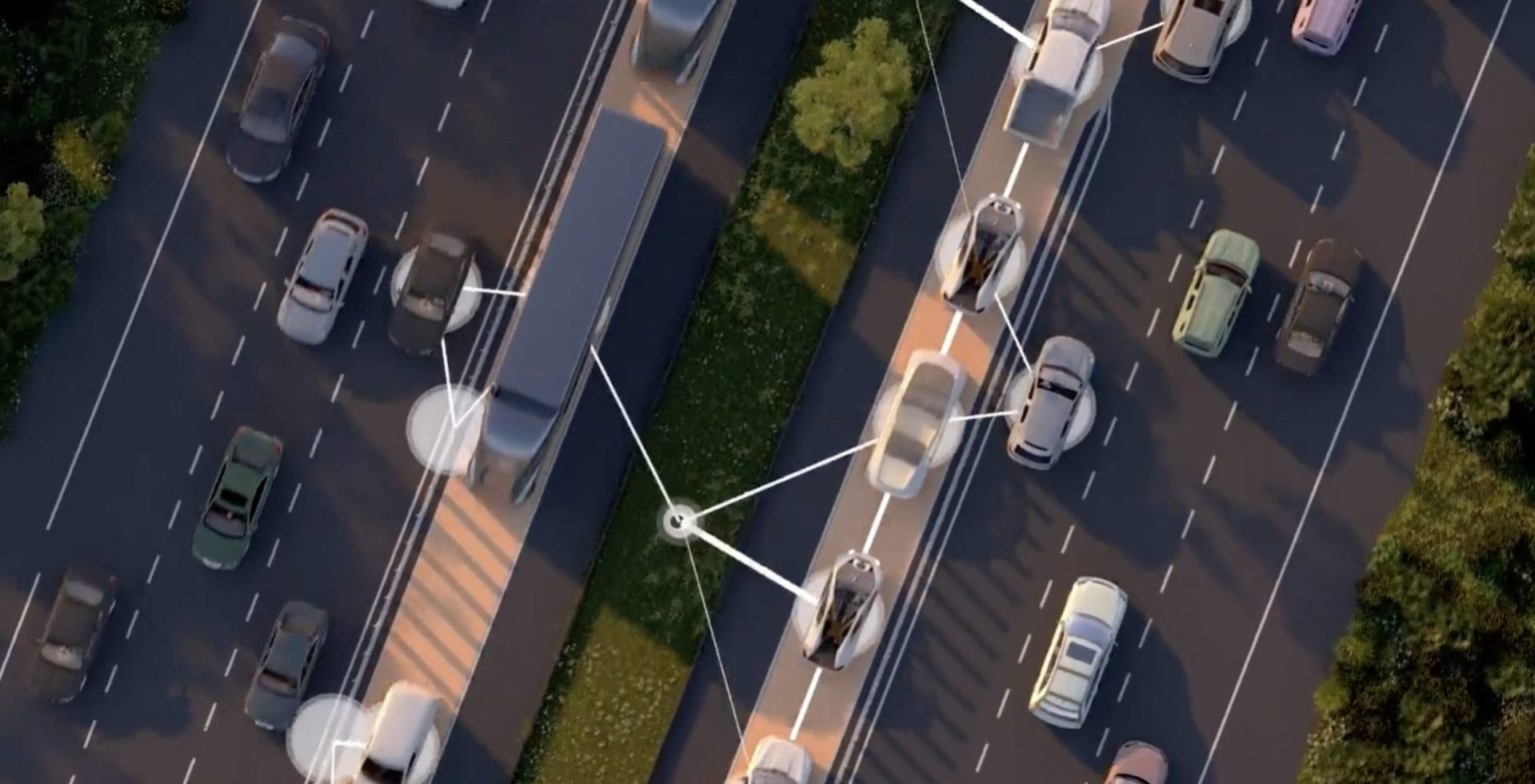 The long-term vision for the corridor is intended to create lanes that are purpose built to accelerate and enhance the full potential of CAVs and move people. To achieve this, Cavnue will work with regional partners, automotive, and mobility companies to plan, design, and develop the world's most sophisticated roadway.
By combining physical and digital innovations, cross-domain coordination, and operational infrastructure the broader goal is to help increase the safety, efficiency, resilience and operations of roadways, and improve the mobility experience for users by enabling a faster and more coordinated dedicated autonomous mobility corridor.
At its core, the project is designed to be "future proofed" and evolve to meet a rapidly changing mobility landscape. Connected buses and shared mobility vehicles, such as vans and shuttles, are expected to be the first transportation modes to leverage the roadway. The roadway will subsequently be expanded to support additional types of CAVs such as freight and personal vehicles.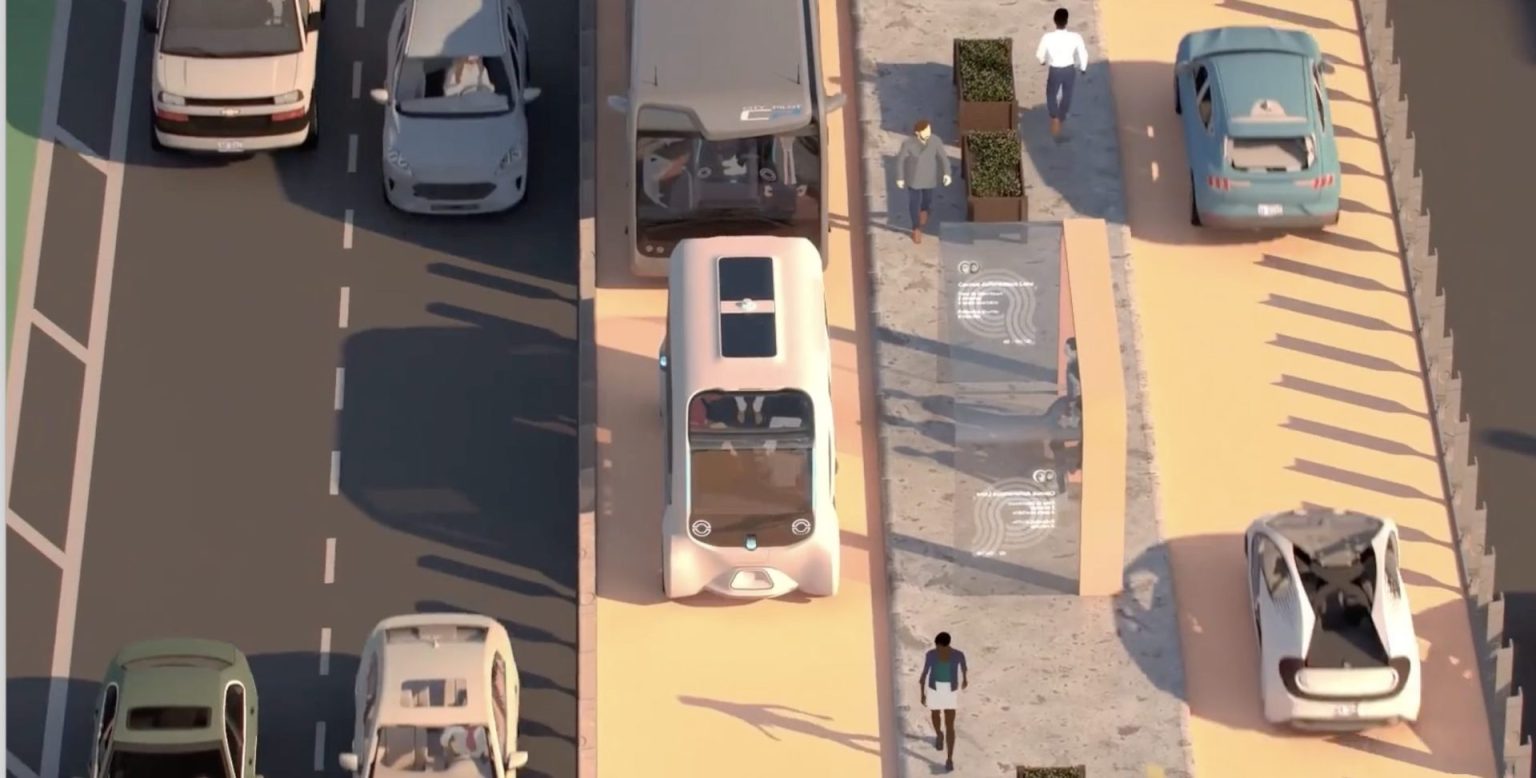 The project is aimed at advancing Michigan's key policy goals, including improving safety, achieving digital and technological neutrality among vehicle OEMs through standards-based approaches, enhancing accessibility, affordability, and equity, and aligning with regional planning.
While the plan is broad and ambitious,  the project encourages innovation, R&D, economic development, open data access, knowledge sharing, cybersecurity, and replicability.
The project envisions connecting Detroit and Ann Arbor along with key communities and destinations along Michigan Avenue and Interstate 94 in Wayne County and Washtenaw County with an innovative infrastructure solution that allows for a mix of connected and autonomous vehicles, traditional transit vehicles, shared mobility, and freight and personal vehicles. It will build on existing investments made by the state of Michigan and local communities in smart infrastructure and transit.
Furthermore, the project will link key destinations in the area, including the University of Michigan, Detroit Metropolitan Airport, and Michigan Central Station. The corridor includes up to a dozen Opportunity Zones, where expanded mobility will connect individuals, small businesses, and communities to Southeast Michigan's most important industrial, technological, and academic clusters. 
The project reflects the evolution of transportation across the United States with CAVs providing the potential to reduce thousands of traffic crashes caused by human error, cut the increasing number of hours commuters spend stuck in traffic, and increase access to personal and shared mobility options.
Michigan, according to state officials, is home to the most diverse collection of autonomous vehicle and drone testing environments in the world. The state also has more mobility-related patents than any other U.S. state, and more engineers per capita than anywhere else in the world.
According to the Michigan State Police, there have been almost 10,000 fatal automobile crashes in Michigan in the last decade. The National Highway Traffic Safety Administration states 94% of automobile crashes are attributed to human error.
Sign Up for the cleanearth.io weekly newsletter
Our biggest stories delivered to your inbox weekly. 
By signing up you agree to our Disclaimer, our Privacy Policy & Cookie Statement and to receive marketing and account-related emails from cleanearth.io. You can unsubscribe at any time.