Rwanda and Volkswagen Partner to Transform Agriculture with Electric Tractors
The project's success in the pilot phase has paved the way for widespread adoption, with plans to replace conventional diesel tractors across the African continent.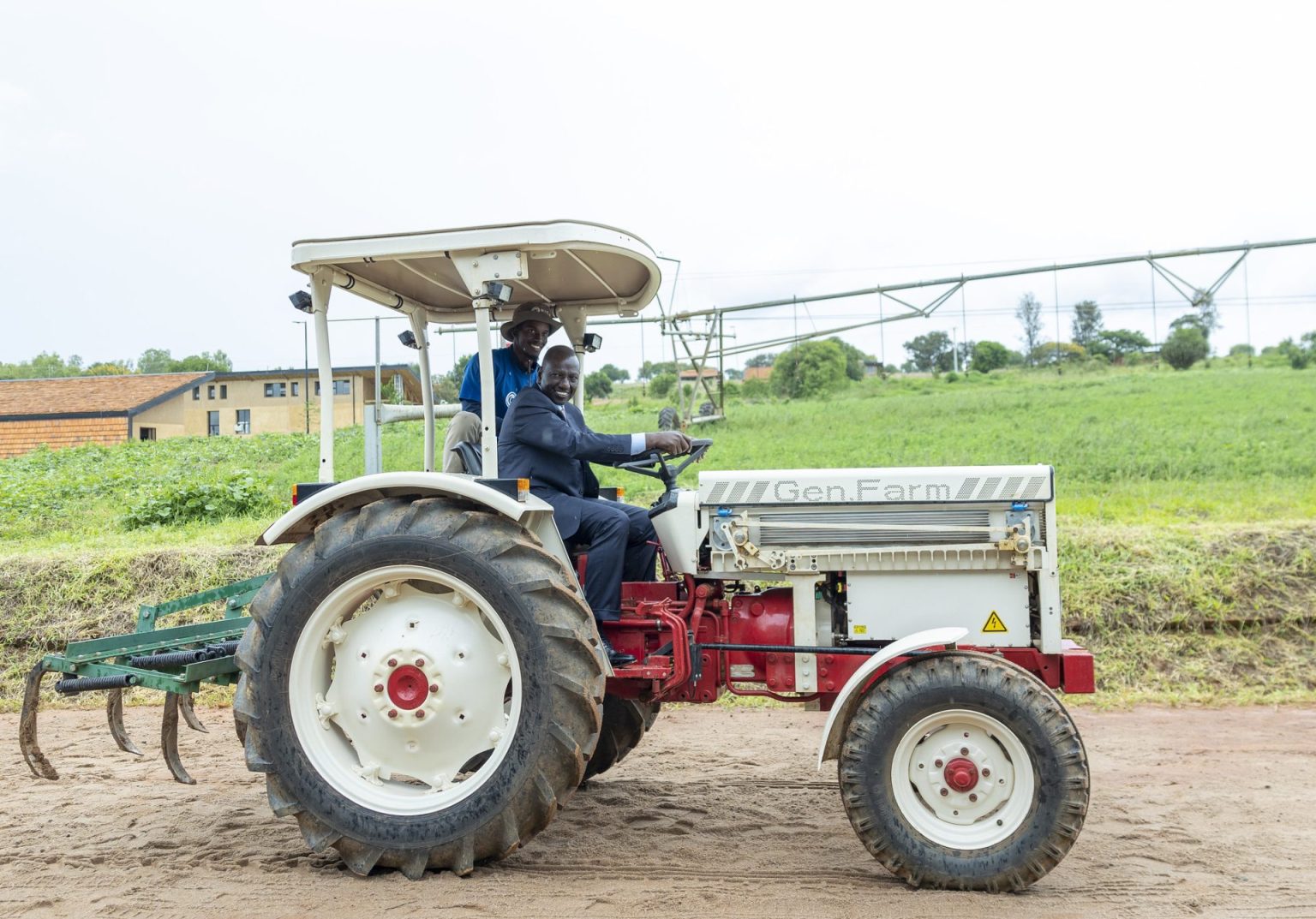 On Friday, Volkswagen (VW) Group executives arrived in Rwanda to launch the extensive production of the e-Tractor, an innovative initiative in line with Rwanda's agricultural mechanization efforts. This move is expected to revolutionize the agricultural sector by enhancing large-scale farming practices.
The project aims to create a comprehensive ecosystem of e-powered mechanized farming services, providing farmers with access to VW electric tractors. VW introduced the prototype of the e-Tractor in November 2021, with the objective of enabling farms to cultivate larger areas more efficiently, resulting in reduced labor, higher yields, and increased incomes for farmers.
Collaborating with the University of Rwanda and Deutsche Gesellschaft Für Internationale Zusammenarbeit (GIZ) GmbH, VW initiated the project to develop Africa's first electric tractor in early 2021. The tractor, equipped with an electric motor and backup battery, underwent testing in Rwanda after its launch at Volkswagen's plant in Wolfsburg, Germany.

Distributing the Benefits of e-Tractors to Village Communities
The e-Tractor is specifically designed to meet local requirements and optimize large-scale cultivation. Additionally, it aims to attract more young people to the agricultural sector, consequently generating higher employment rates in rural areas.
Notably, the distribution approach for the e-Tractor is also innovative, as VW intends to deploy it for the benefit entire village communities rather than individual farms.  Under the plan, farmer communities will purchase the e-Tractors and manage them cooperatively. Through an app, farmers can book the tractors for use in their fields, allowing for widespread access to the new technology. This tractor-sharing scheme will maximize the benefits of the e-Tractor, turning it into a community investment.
Electric Tractors in Rwanda Environmental Benefits and Green Initiatives – A Sustainable Farming Blueprint for the African Continent
The pilot project's first phase concluded in September 2022, confirming the feasibility of equipment production and paving the way for large-scale production, primarily in Africa, scheduled to commence in 2024. The long-term objective is to replace conventional diesel tractors with electric models throughout the continent.
The e-Tractor's swappable batteries enable it to operate continuously, leading to increased productivity. In an effort to promote environmental protection and reduce carbon emissions, the Rwandan government partnered with Volkswagen, the world's second largest automaker, to introduce locally assembled electric tractors. These tractors will contribute to boosting agricultural production sustainably.
Promoting Sustainability and A Green Economy: Rwanda's Vision for the Agricultural Sector
The Ministry of Agriculture and Animal Resources (MINAGRI) signed a memorandum of understanding with Volkswagen on June 9 to implement the GenFarm Project. The ministry views the initiative as a means to enhance agricultural mechanization and modernize the sector. The GenFarm Project, characterized as a sustainable CO2-free hub, will enable farmers to reserve an e-Tractor with a trained driver.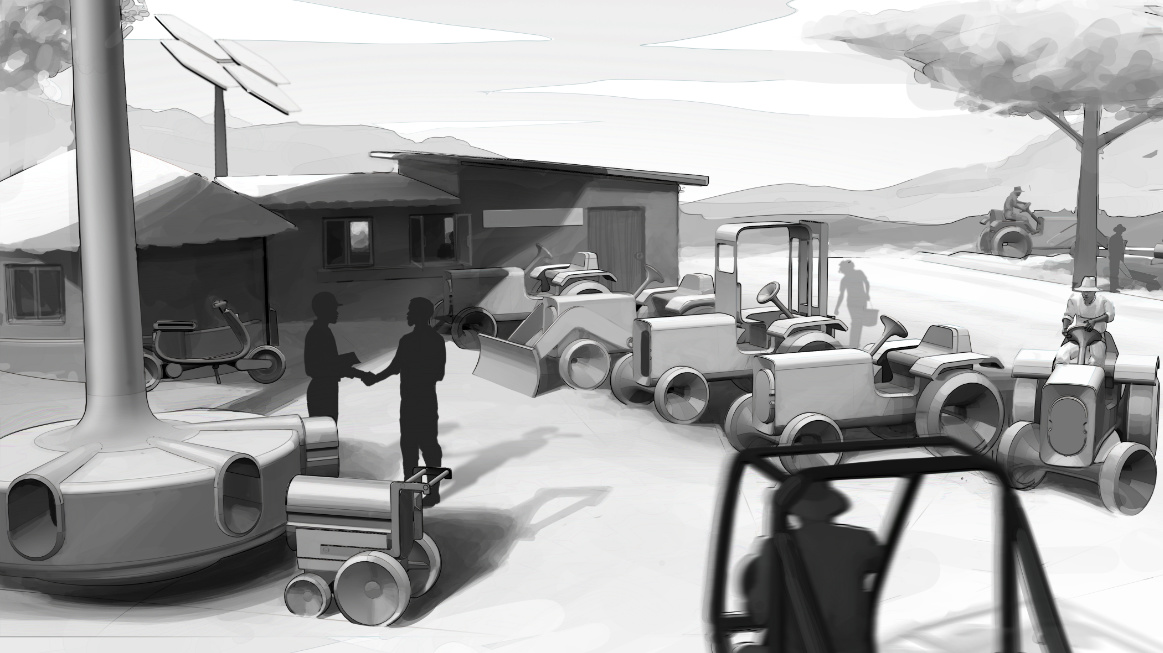 Rwanda's decision to embrace locally assembled Volkswagen electric tractors represents a significant advancement in the country's agricultural practices. These electric tractors offer numerous advantages, such as reduced carbon emissions, improved energy efficiency, and lower operational costs. By adopting this technology, Rwanda aims to enhance agricultural sustainability while minimizing its environmental impact.
Ildephonse Musafiri, Rwanda's Minister of Agriculture and Animal Resources, highlighted the benefits of the electric tractors and their alignment with the country's goals. Musafiri stated, "These electric tractors offer numerous benefits, including reduced carbon emissions, improved energy efficiency, and lower operational costs. By embracing this technology, Rwanda aims to enhance agricultural sustainability while minimizing the sector's environmental footprint."
During the commemoration of Volkswagen's fifth anniversary of partnership with Rwanda, President Kagame welcomed the delegation of Volkswagen Group Executives. The President emphasized that the project would provide farmers with access to VW electric tractors as part of a broader initiative to establish a comprehensive ecosystem of e-powered mechanized farming services. The country's emphasis under this project is to boost farm productivity, minimize harvest and post-harvest losses, and optimize human and capital investment in agricultural operations.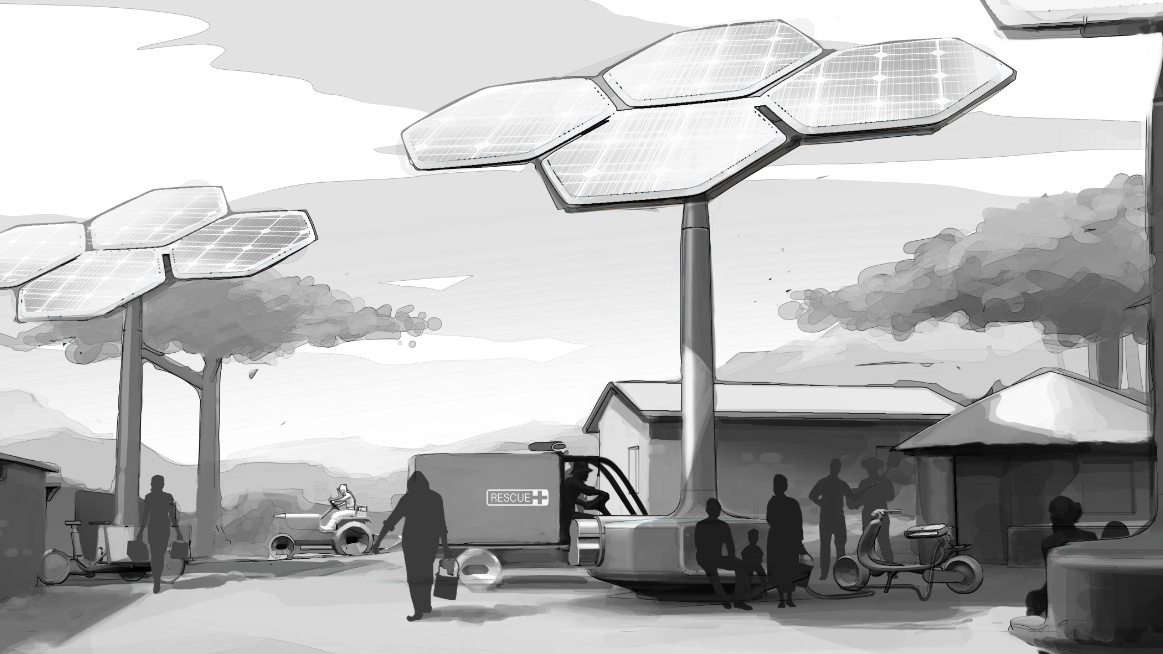 The introduction of electric tractors aligns with Rwanda's commitment to green initiatives and the climate objectives outlined in the Paris Agreement. These tractors leverage clean energy sources, such as solar power, to operate efficiently, contributing to the reduction of greenhouse gas emissions and air pollution associated with traditional diesel-powered machinery. Additionally, the use of electric tractors promotes a quieter and healthier working environment for farmers.
Rwanda's adoption of electric tractors is not only a testament to its commitment to sustainable practices but also positions the nation as a pioneer in the African green economy. The country of roughly 13.5 million people aims to inspire other countries to embrace similar advancements in agriculture and sustainable technologies, ultimately contributing to broad benefits for local villages and economies, as well as a greener future.