Schiphol Airport's Ban on Night Flights and Private Jets Signals a Shift in Air Travel
The decision comes after years of noise complaints from local residents and pressure from climate activists who staged protests against carbon emissions from air travel.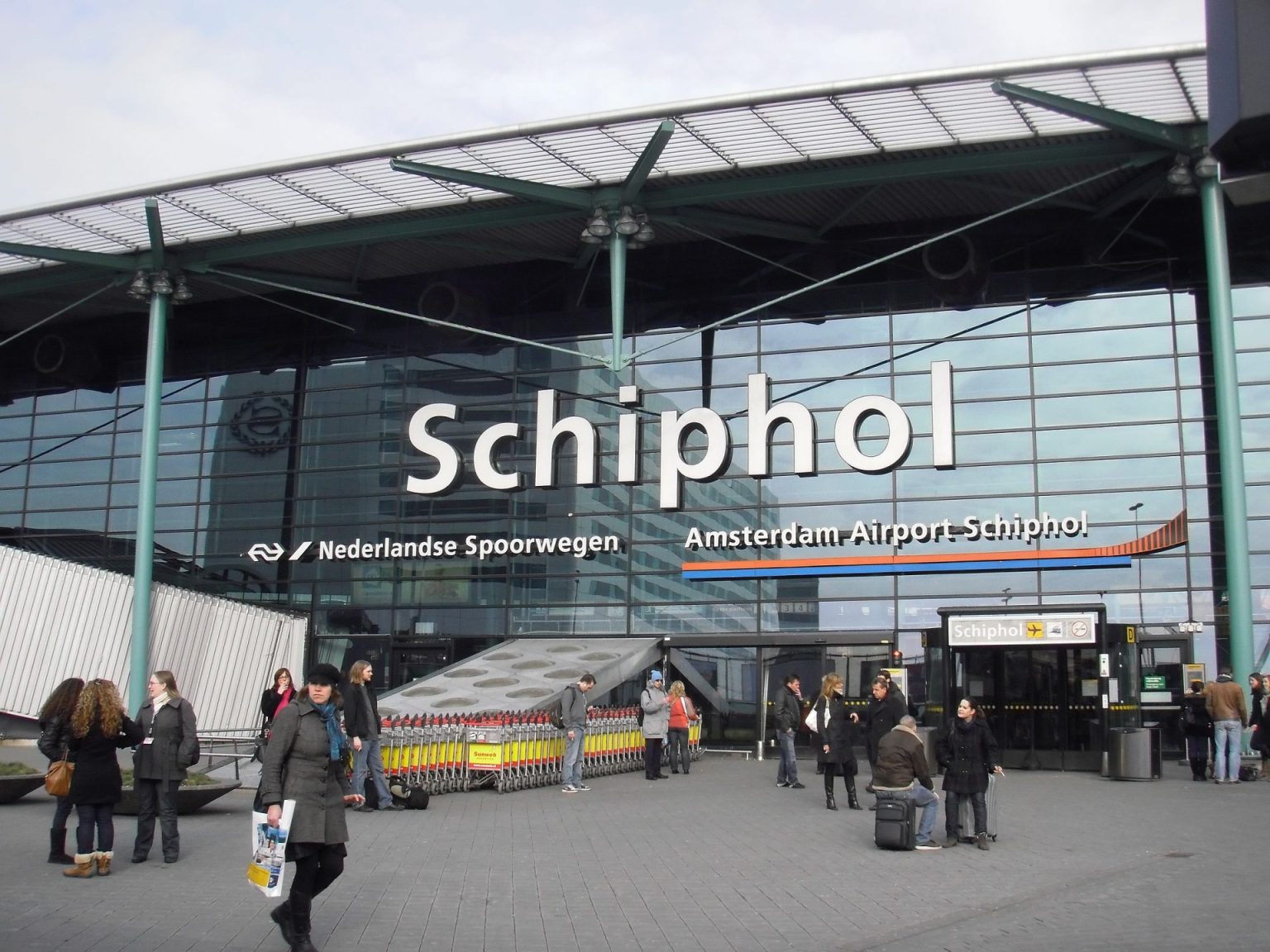 Schiphol Airport, the Netherlands' largest airport, has announced plans to ban night flights and private jets starting in 2026. The move comes after years of noise complaints from local residents and pressure from climate activists who stormed the airport's runway to protest carbon emissions from air travel.
The Dutch government, which is the majority owner of the Royal Schiphol Group, had already proposed cutting the airport's annual flights to 440,000 by 2024, from the current 500,000, in an effort to curb emissions and noise pollution. However, airlines challenged the restrictions in court and a judge ruled in their favor in April 2023, saying the government had not followed the correct procedure.
One day before the ruling, Schiphol announced a wave of additional measures, including the 2026 ban on night flights and private jets. The airport noted that roughly 17,000 private jet flights crossed its runways last year, causing a disproportionate amount of noise and generating 20 times more carbon dioxide emissions per passenger than commercial flights. Around 30% to 50% of private jet flights from Schiphol are to holiday spots like Ibiza, Spain, Cannes, France, and Innsbruck, Austria the airport said—all destinations that are also served by commercial flights.
While small aviation companies stress that private jets are an essential business tool, critics of Schiphol's plan argue that banning private jets at one airport doesn't make sense, as many flyers will simply choose a different one. While Schiphol is the Netherlands' main airport for business aviation, private jets also operate out of Lelystad, Rotterdam The Hague, and Eindhoven airports, among others.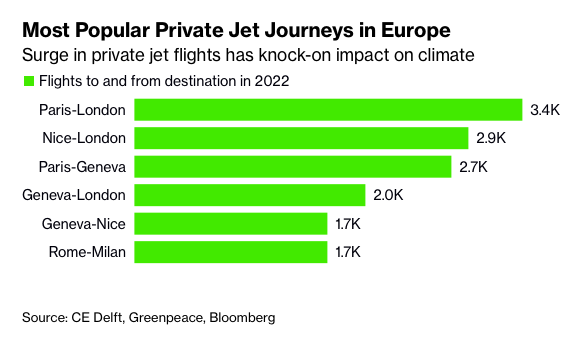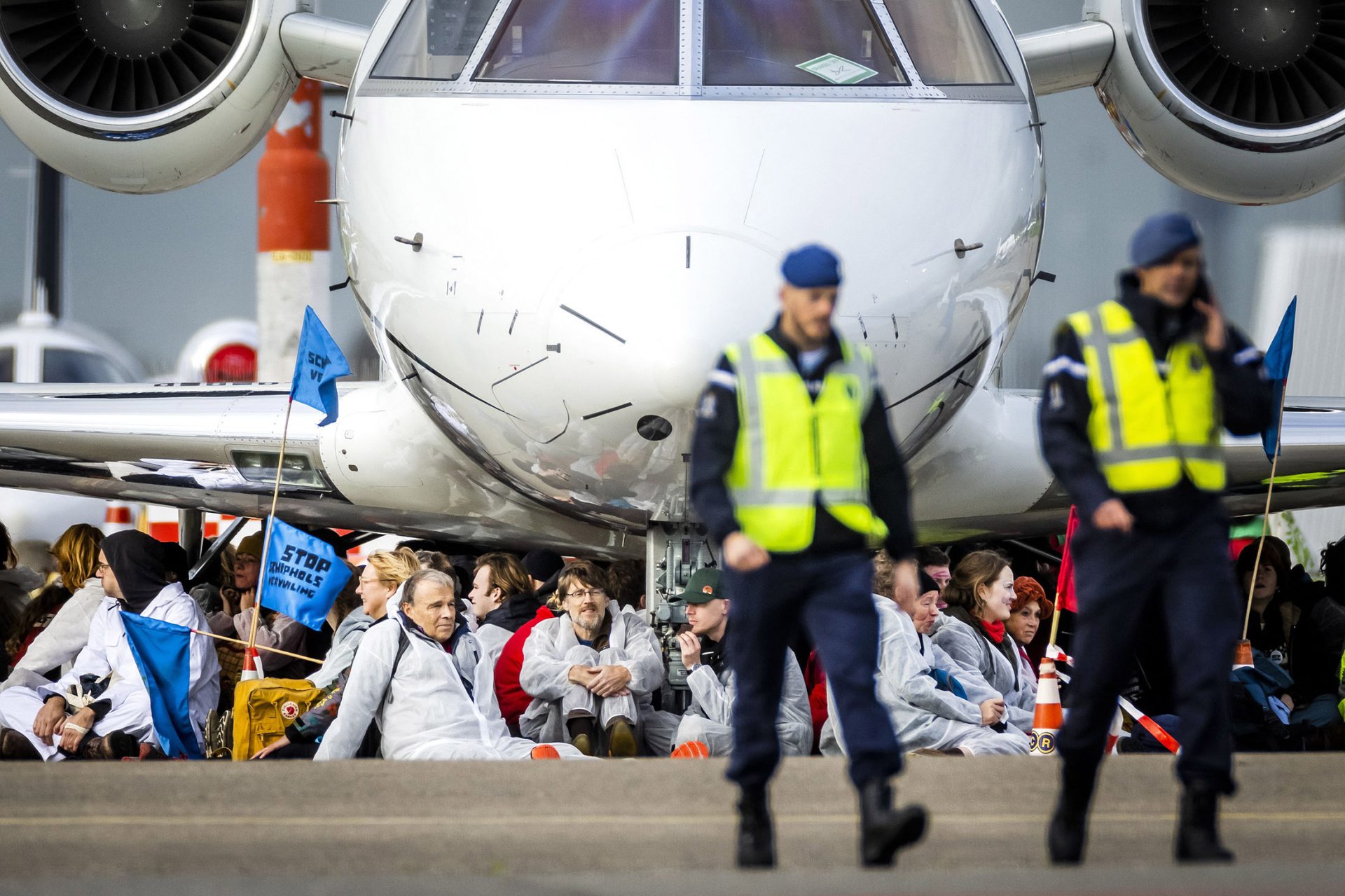 Toby Edwards, co-CEO of London-based private jet charter broker Victor, acknowledged a broader regional movement to opt for trains over planes where possible, but said Schiphol could also have taken a different approach. Last year, Victor partnered with oil company Neste Oyj to reduce private jet charter emissions by increasing use of sustainable aviation fuel (SAF), and Edwards said 20% of its customers choose to pay an extra €1,000 to use SAF when flying. "There is equally a cohort of flyers that would like to fly sustainably," he said. "Right now, the best way to do that, if you have to fly, is to buy sustainable aviation fuel."
Because private jets are smaller than commercial aircraft and have wealthier users, they are a logical testbed for innovations like battery power and SAF, which is derived from ingredients such as waste oils, fats, and sugar crops. Small-scale adoption can send a clear demand signal that helps these markets grow, and some climate groups and politicians have called for policies that would ban private jets from shorter routes unless they use green hydrogen or electricity. For now, though, few such technologies are ready for prime time: There is limited supply of SAF, for example, which also doesn't address aviation's impact on air quality or noise pollution.
While private flights account for just 4% of global carbon emissions from aviation, the fact that the richer half of the world is responsible for 90% of air travel emissions, according to a 2019 study, has led to growing scrutiny of the private jet industry. A private jet emits up to 2 metric tons of CO2 during a single hour of flight, while a typical car emits roughly 4.6 metric tons of CO2 per year. As one viral tweet put it, "Kylie Jenner is out here taking 3-minute flights with her private jet but I'm the one who has to use paper straws."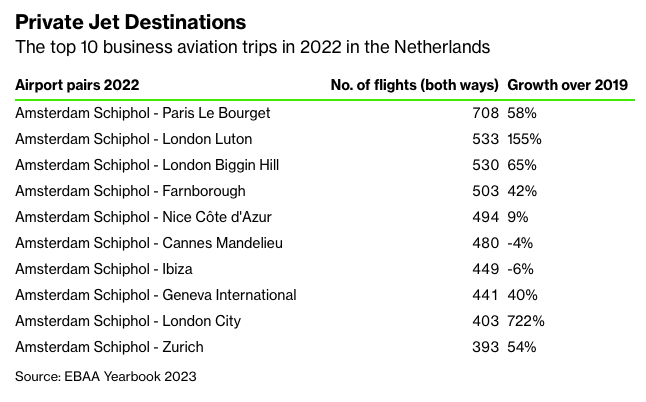 Private aviation is also on the rise. The number of private jets globally more than doubled over the past two decades, according to a report published by the Institute for Policy Studies, a Washington, DC-based think tank. The report cited a record 5.3 million private flights last year, and a 23% increase in emissions from private jets since the start of the pandemic.
In Europe, the number of flights increased 64% last year, nearly doubling the amount of CO2 emissions, according to a study conducted by CE Delft and commissioned by Greenpeace. Last year, French Transport Minister Clément Beaune said the country was looking into a tax on private flights, or using other means to get companies and rich individuals to limit their use. The outsized emissions impact has made private jets a key target for activists focused on climate justice, which asks how responsibility for the climate crisis can be equitably shared, said Heather Alberro, a lecturer in global sustainable development at Nottingham Trent University. "The super-rich have a disproportionately colossal ecological climate footprint, and I think because evidence is accumulating around this in recent years, that's one of the reasons that activists have started to target these kinds of high emitters and these lifestyles of excess," Alberro said. 
However, Schiphol's ban on private jets is significant because it is the first time an airport has targeted the high-end luxury market of private aviation. Private jets have long been criticized for their disproportionate carbon footprint compared to other modes of transportation, such as commercial flights or ground transportation. According to some estimates, a private jet emits up to 40 times more carbon per passenger than a commercial flight.
The environmental impact of private jets is not just limited to carbon emissions. Private jets also generate noise pollution, particularly during takeoff and landing. Noise pollution from private jets can have significant negative impacts on the health and well-being of people living near airports.
The airport's plan will undoubtedly face opposition from Schipol airport stakeholders. Air France-KLM, Delta Air Lines Inc., and EasyJet were among the airlines to sue the Dutch government over the flight cap, and Transavia Airlines BV, which accounts for the majority of night slots at Schiphol, warned that nixing night flights would make remaining flights too pricey for the working class.
Schiphol's ban on private jets could set a precedent for private aviation around the world, as other countries grapple with the intersection of wealth, climate politics, and a desire for sustainable aviation. In recent years, airports around the world have been implementing various initiatives to reduce their carbon footprint, such as investing in renewable energy, using electric vehicles on the airfield, and promoting sustainable modes of transportation to and from the airport.
Source: Bloomberg