Student-Led Initiative Results in Miami-Dade's First Electric School Buses
The buses, supplied by Blue Bird Corporation, mark the initial phase of the district's transition to environmentally friendly transportation.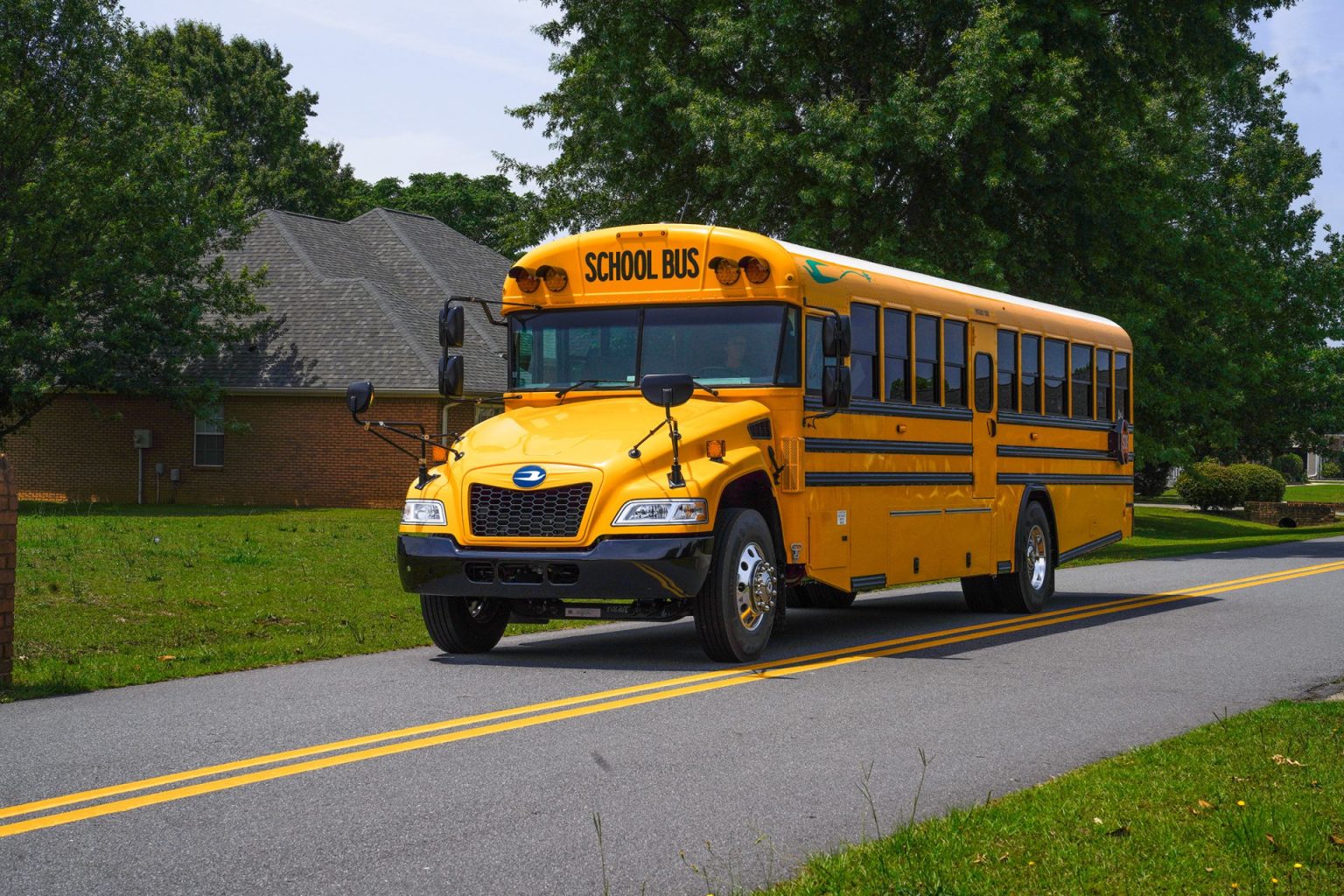 Five years ago, a then-sixth-grader, Holly Thorpe, took it upon herself to test her school bus's carbon emissions. The results led her on a mission to lobby the Miami-Dade, Florida Public School System (M-DCPS) to use cleaner transportation. Six years later, Holly sees her efforts realized as Miami-Dade County Public Schools announced Tuesday the purchase of 20 zero-emission buses, with plans to buy 30 more by 2025.
"I'm so excited," said Thorpe, 16. "I've been working on this for so long and to see it finally happen feels amazing."
The buses, supplied by Blue Bird Corporation, mark the first zero-emission vehicles (ZEV) in the district's fleet. M-DCPS operates a fleet of nearly 1,000 Blue Bird buses which transport 40,000 students, travel over 13,000 miles daily. Each bus can carry 72 students for up to 120 miles on a single charge. M-DCPS is the third-largest school district in the U.S. with more than 335,000 students, and 50,000 adult learners. 
The school will cooperate with Florida Power & Light to install 50 fast charging stations, ten of which are expected to be operational by September. The buses will take approximately six hours to fully recharge.
The South Florida school district received an $11.6 million grant from Florida's Volkswagen Mitigation Settlement Trust fund to cover most of the $7.1 million cost for the bus fleet. The grant is part of the $166 million settlement that Florida received after Volkswagen violated the U.S. Clean Air Act. The district will pay the remaining 25% of the buses' cost.
The acquisition of the buses marks an important step in M-DCPS's goal to reduce harmful emissions and align with environmental conservation efforts. The electric buses not only cut down on carbon emissions, but also are quieter and less expensive to maintain over the long term.
"Miami-Dade County Public Schools is excited to put its first 20 electric, zero-emission school buses into service signaling that we put our student and community health first," said M-DCPS Superintendent Dr. Jose L. Dotres.
The district's chief sustainability officer, Karly Pulido, acknowledges that the 50 electric buses are only a small portion of the fleet. "Obviously 50 is a small dent, but it's the first step forward into a better future," said Pulido. She said the school district will soon apply for more money for electric buses through the U.S. Environmental Protection Agency Clean School Bus Program.
"This pilot program is a wonderful first step in the electrification of Miami-Dade's fleet and improving the air quality for its students and the community at-large," said Britton Smith, president of Blue Bird Corporation.With nearly 1,000 zero-emission buses in operation, Blue Bird stands as a key player in clean transportation.
The journey that began with an 11-year-old's curiosity has led to a milestone that drove M-DCPS' to follow through on its commitment to environmental responsibility, but more importantly to its students. 
Sign Up for the cleanearth.io weekly newsletter
Our biggest stories delivered to your inbox weekly. 
By signing up you agree to our Disclaimer, our Privacy Policy & Cookie Statement and to receive marketing and account-related emails from cleanearth.io. You can unsubscribe at any time.