The Tesla Model 3 has long been a benchmark in the EV market. With the introduction of the refreshed Model 3, codename Project Highland, Tesla seems to have refined their winning formula, taking into account user feedback and the changing EV landscape.
Tesla established three goals with its redesign of Model 3 – Improve the car's styling and appeal, upgrade its level of luxury, and improve efficiency.
What is the Difference Between the Original Model 3 and New Model 3?
The refreshed Model 3 is not just a mere cosmetic update. Tesla took the ambitious step of changing 50% of the parts compared to the outgoing model.
Battery & Range
Despite changes throughout Model 3, Tesla chose to maintain the same battery specifications. This is largely due to cost factors, as well as Tesla existing use of the most power dense and efficient batteries found in any EV.
The Tesla Model 3 Standard RWD variant continues with its 57.5 kWh battery while the Long Range and Performance Dual Motor models retain their 75 kWh batteries.
Range Enhancements
With the Model 3 refresh, Tesla set out to achieve up to 8% greater efficiency compared to the outgoing model. Aerodynamic enhancements to the exterior, and a wheel and tire upgrade see the refreshed Model 3 Standard variant get a range boost from 333 miles to 346 miles. The Long range and Performance models see an even great increase, with each boasting a range of up to 423 miles, up from 388 miles.

Exterior Revisions – Model 3 Grows Up
The most striking change in the Tesla Model 3 refresh is the completely redesigned front end. The headlights now sport a slimmer, more aggressive look, coupled with a streamlined light bar, giving the car a more mature appearance.
While the car maintains its distinct side silhouette, Tesla has integrated subtle aerodynamic modifications to enhance efficiency. The rear, although reminiscent of its predecessor, features revamped lights and tweaks improving airflow.
The changes won't upset existing Model 3 owners, but will increase the appeal of Model 3 to a broader set of buyers.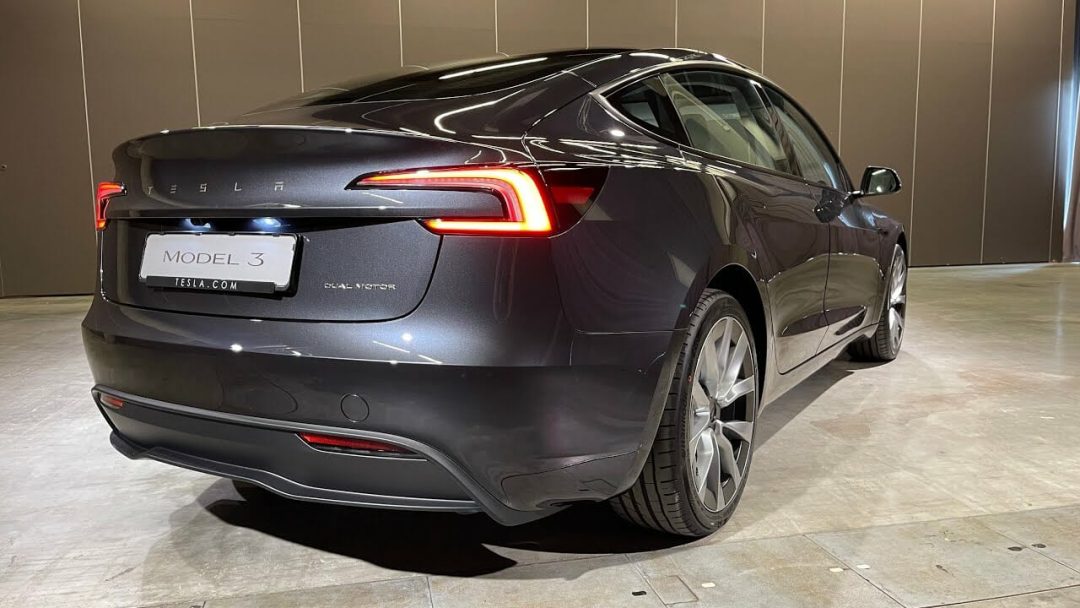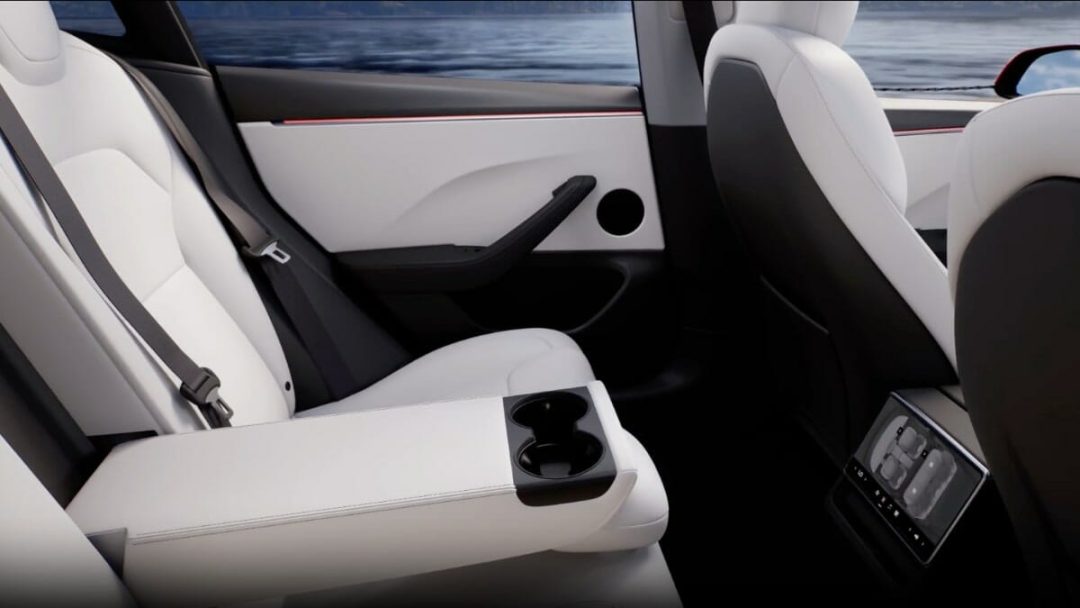 Interior Changes
Comfort & Design
Tesla has put substantial thought into passenger comfort. The seating now have improved cushioning, and features perforated leather. The driver and front passenger get ventilated seats, while rear passengers get passive ventilation. The seats don't just feel good; they exude a higher quality compared to the original Model 3
Tesla Still Has Superior Technology
Rear passengers are in for a treat with an eight-inch infotainment display, allowing access to climate control, audio systems, apps, and video content. The front display, though dimensionally the same, feels larger due to its reduced bezels.
Acoustics & Sound
Cabin noise inside the refreshed Model 3 has been reduced thanks to improved insulation and the use of acoustic glass on all windows  
Audiophiles will appreciate the 17-speaker sound system, a step up from the earlier 14-speaker system.
Handling & Performance
Tesla has fine-tuned Model 3's springs and dampers, which promises a smoother ride. The tire and wheel package has also been upgraded, resulting in improved rolling resistance, which directly contributes to the enhanced range.
In terms of efficiency, Tesla have things a test further with aero updates to the rear bumper. Exterior enhancements to Model 3 overall reduce the car's drag coefficient from 0.23 Cd to an impressive 0.219, putting it on par with the Porsche Taycan's 0.22 Cd
As the EV market heats up, Tesla faces fierce competition from seasoned players and newcomers alike. Based on our impressions, the refreshed Model 3 seems ready for the challenge, aiming to outdo offerings from rivals such as the BMW i4 and the BYD Seal sports sedan.
Pricing
Pricing for the refreshed Model 3 will start at $42,000 USD, an increase of $1,000  over the outgoing model. A similar price increase should be seen worldwide. 
With Model 3 now having reached mass production, Tesla's ongoing improvements to its manufacturing processes for efficiency and reduced costs, and its impending 4680 round battery cells, which offer greater power density, and are cheaper to produce, the company's entry EV may see an actual price decrease over time.  Tesla has also shown that it is prepared to engage in a price war to remain competitive, and to apply pressure to its rivals to sell their cars at profit. 
Availability
Tesla did not give specifics on when the refreshed Tesla Model 3 will be available for order. Set to debut as a 2024 model, expect the refreshed Tesla to be available as early as Q1 2024.
As the brand's most affordable EV, and with broad recognition as  arguably the best EV on the market, Tesla, with its refreshed Model 3, will continue its pressure on the auto industry.It remains to be seen if a formidable challenger will emerge. 
Sign Up for the cleanearth.io weekly newsletter
Our biggest stories delivered to your inbox weekly. 
By signing up you agree to our Disclaimer, our Privacy Policy & Cookie Statement and to receive marketing and account-related emails from cleanearth.io. You can unsubscribe at any time.