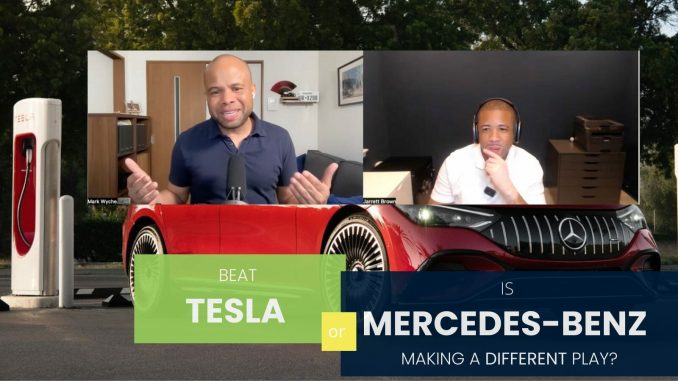 Tesla Continues to Electrify EV Industry With Automakers Shifting to Its Charging Standard (Podcast Part 2)
We welcome e-mobility enthusiast, Jarrett Brown, to discuss the landscape of EV charging, analyze automakers' motivations for making the transition to the North American Charging Standard, and shed light on the future of EV charging and its impact on the industry and consumers.
In this episode, we take a deeper look into the transition from Common Charging Standard (CCS) EV charging connectors to Tesla's North American Charging Standard (NACS). 
We begin with a quick recap of Part 1, where we discussed major automakers such as GM, Volvo, Ford, and Rivian embracing NACS. We also exploredthe implications of this shift for the national EV charging network mandate set by the Biden Administration, including the requirements for the CCS charging standard, Tesla's expansion of its charging network under federal subsidies, the Texas mandate for NACS, and the Society of Automotive Engineers' (SAE) plans to immediately standardize NACS.
However, just as we finished Part 1, Mercedes-Benz announced their adoption of NACS, throwing a twist into the mix. We discuss the motivations behind the German auto giant's decision, and compare it to BMW's stance on shifting to the NACS standard. Our guest, Jarrett Brown, shares insightful commentary on the development and what it means for the future. 
Next, we compare and contrast the NACS and CCS charging types, drawing from our experiences and discussing the various pros and cons of each. We also explore the topic of CCS-NACS adapters and the considerations of Hyundai and Kia, who are contemplating NACS adoption but seek support for 800V charging. 
We also analyze the limitations of NACS in terms of output and Tesla's perspective on the matter. The practicality of 800V charging in everyday situations is debated, along with the idea of making it a requirement for consumer EV purchases.
Shifting gears, we explore the broader EV charging roadmap and how NACS adoption can improve the overall charging experience. We address questions such as whether EV consumers should buy now or wait for further developments, the potential for OEMs to retrofit cars to support NACS, and the impact of NACS adoption in Europe. Tesla's favorable competitive position, the success of Model 3 and Model Y, and its investments in Europe are potential factors in Europe considering the shift to NACS.
Join us as we navigate the electrifying landscape of EV charging, analyze the motivations behind automakers' decisions, and shed light on the future of NACS and its impact on the industry and consumers.
Follow the Close the Loop podcast on: