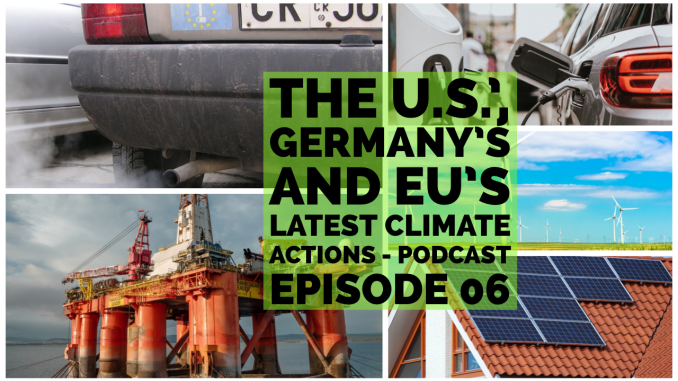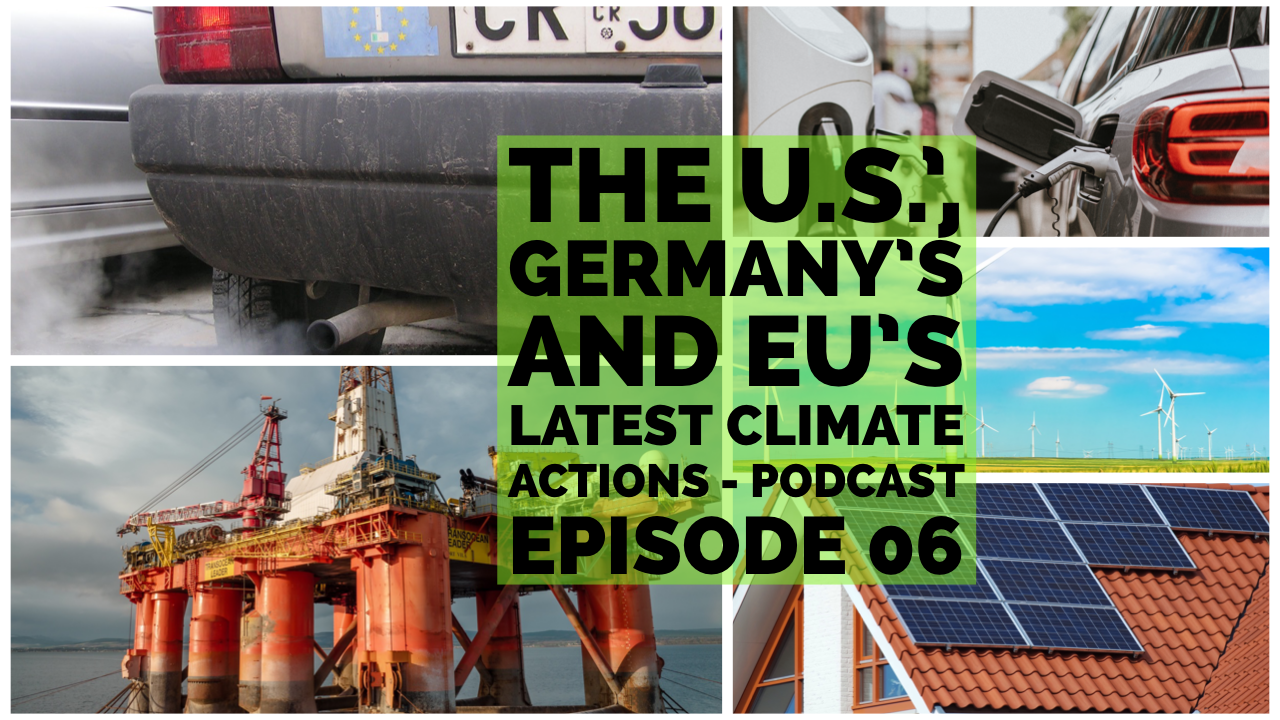 In this episode we talk about on the latest climate actions in the U.S., Germany and from the European Commission:
Podcast episode topics:
– Has the world reached a turning point with Green energy?

– US Department of Transportation establishes guidelines for US national EV charging network

– President Biden places 2-year moratorium on solar panel imports tariffs

– Biden – Harris Administration to soon open offshore wind lease auction in Morro Bay, California and what it means for the state – Greentech, jobs

– New York exploring locations for manufacturing, assembly and transportation ports around Brooklyn and Staten Island

– Offshore wind opportunities in Gulf of Mexico – Texas and Louisiana

– Electric Vehicles, solar and wind energy – America's climate ambitions are beginning to take shape. What does it mean for the American economy and energy security?

– Why is Biden using the Defense Production Act for renewable energy – electric car chargers, solar panel production, carbon emissions reduction and the energy transition

– European Union to ban gas and diesel (ICE) vehicles by 2035
– Germany's wind energy expansion plans

– RePower EU? What is it? How will it work? Who's going to pay for it?