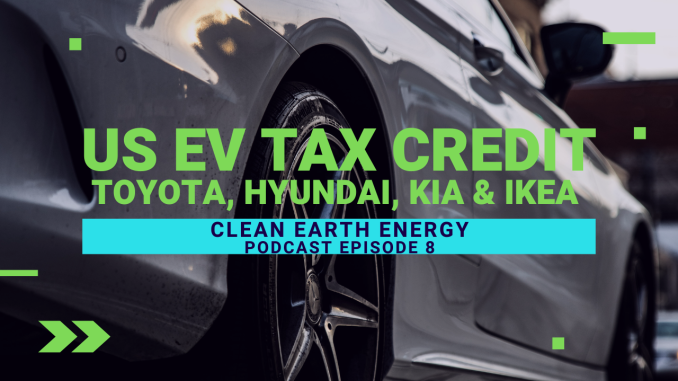 This episode covers Biden's clean energy agenda and what it means for the $7500 US EV tax credit. This couldn't have happened without the vote from West Virginia Democratic Senator, Joe Manchin. 

Senator Manchin, however, has stated that the EV tax credit only apply to US domestic EV manufacturers. This has prompted strong protest from Hyundai – Kia and the South Korea government.

Toyota has decided to rethink its EV strategy after saying years ago that Tesla's technology was nothing noteworthy and that EVs would become mainstream for decades. Tesla has the engineering and cost advantage. So what will Toyota do?

This podcast also covers IKEA and Kodiak testing the latter's autonomous vehicle transport technology for freight shipment in Texas.