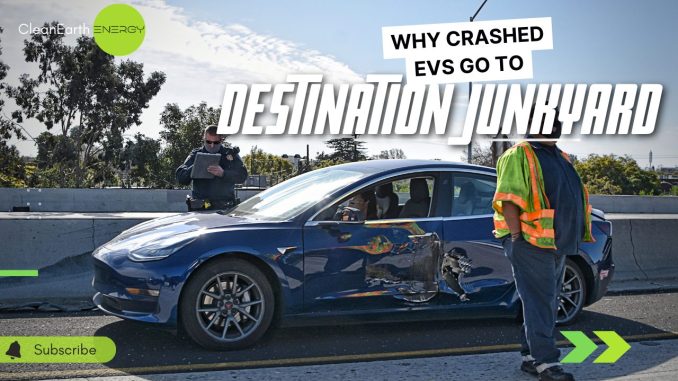 New and low mileage EVs with minor damage after a car accident often end up in the junkyard, which limits the advantages of EVs over gas vehicles, and contributes to damage to the environment. 

We talk about what's behind this trend and what can be done to solve it. 
Subscribe to Our Weekly Newsletter
Enter your email to get the best of Clean Earth Energy straight to your inbox.