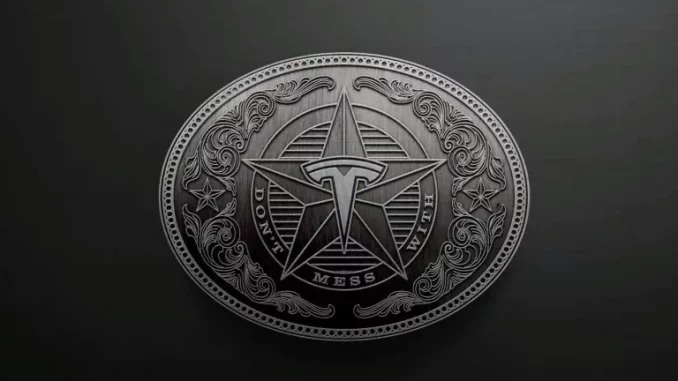 What Does Tesla's New Giga Texas Mean For Sustainability?
Following Tesla's Cyber Rodeo event, the internet was abuzz about Tesla's Cyber Rodeo in Austin, Texas. Cyber Rodeo was a party to celebrate the opening of Gigafactory Texas.
It is Tesla's sixth automotive factory. They have four factories in North America, one factory in Europe and one in Asia.
Tesla's headquarters are in California – at least they were. According to Elon Musk, however, Tesla has outgrown California.
Why did Tesla leave California?
California has limited space for Tesla to grow. It is not suitable to help them with the development, engineering and manufacturing of Tesla cars. The city of Austin, Texas, however, has expanded rapidly in recent years, offering Tesla numerous advantages in its new home.
First, Texas offers Tesla a favorable business environment. The Lone Star State has led the US in population growth over the last 15 years and continues to be a top state for job creation.
"As the 9th largest economy among the nations of the world, Texas offers a combination of unique competitive business advantages that no other state can claim: a business-friendly climate—with no corporate or personal income tax—along with a highly skilled and diverse workforce, easy access to global markets, robust infrastructure and a reasonable regulatory environment.
That's also why Texas continually ranks as the Best State for Business by the nation's top CEOs. "Made in Texas" is a powerful global brand and by unleashing the power of entrepreneurs and innovators, and securing the freedom to aspire…" – Source: Texas.gov
Second, several major Silicon Valley companies have either relocated to Austin, or have transitioned major parts of their operations there. Apple and Oracle are two examples. This makes Austin a huge draw for international tech talent, therefore expanding Tesla's access to a talent pool.
The University of Texas at Austin is nearby. It is one of the largest and most reputable universities in the world. This offers Tesla the opportunity to hire bright, young local talent.
Before Elon Musk's keynote at Cyber Rodeo, there were several aerial shots covering the exterior of the factory, a drone swarm doing a light showcase of Cybertruck, Dogecoin, Tesla Model Y and several other images associated with Tesla and Elon Musk.
Suddenly, the event began with what can be regarded as one of the most iconic hip-hop songs in history, 'Still D.R.E.' by Dr. Dre and Snoop Dogg.
Elon Musk's entrance in an original Tesla Roadster was truly memorable. We are unlikely to ever see such an introduction from another company president. The entrance was something inspired directly from pop culture.
Elon Musk was like a rock star when he entered the event. We frequently hear about him in the news almost every day. It's hard to argue that Musk has some very interesting ideas and opinions on various topics, and that his companies – Tesla and Space X are disruptors in their various industries. He has made both companies part of mainstream culture to varying degrees.
Tesla's Social and Pop Culture Advertising Machine
Tesla doesn't do any advertising of its vehicles. Pop culture and social media are Tesla's marketing engines. There are many social media influencers and celebrities who drive Tesla cars.
Cyber Rodeo is noteworthy, not simply because it's a Tesla event, or for the obvious festivities. It's noteworthy because it's original and something pop culture can and the Internet can relate to. It is not something that a company can simply pay money to imitate.
We often see major company CEOs make company announcements or put on product presentations to appear like Apple or Tesla. But, it is doesn't come across as authentic, or really reflecting the culture of the company and the countless employees who work hard to make products that consumers know and love.
The crowd's reaction to Elon Musk's entrance was very powerful. Some people expect this behavior from Elon Musk. Other people might be surprised by his behavior. But, Tesla understands its audience. They're also very good and getting it's non-consumers to pay attention, regardless of whether its positive or negative.
Tesla – Past, Present and Future
In the Cyber Rodeo keynote, Elon Must talked about the past, present and future of Tesla.
Tesla began in an abandoned Ford automotive dealership. They worked with Lotus to develop the original Tesla roadster. Lotus handled the body and chassis Engineering, Tesla handled the electrified powertrain.
Since 2013, Tesla has grown from 20,000 vehicle deliveries in 2013 to approximately 1 million vehicle deliveries over the past 10 years. That is a fifty-fold increase in the number of the vehicles they have delivered in less than 10 years.
Gigafactory Texas is now another component of Tesla's rapid growth strategy, along with its recent openings of Gigafactory Berlin-Brandenburg, Germany and Gigafactory Shanghai, China. Tesla now has a very unique position as it relates to its growth. They are able to produce and deliver cars in close proximity to where their customers are.
What is the future of Tesla?
Gigafactory Texas will handle production of Tesla Model Y. It will also handle production of the hotly-anticipated Cybertruck, due in 2023.
It is easy to overlook Tesla's strategy when we think about the company and Elon Musk. By Elon Musk's own admission, Tesla is a very small company in the automotive industry. The company represents roughly 1% of worldwide automotive output.
Elon Musk wants the company to grow rapidly. To achieve the production capacity and speed necessary to support Tesla's growth ambitions, Gigafactory Texas is designed like an integrated circuit. It makes Tesla more efficient and faster at manufacturing.
To become even an even more formidable automotive company,, Elon Musk wants Tesla to grow from 1% of worldwide automotive output to 20%. He believes such growth is important for people to understand sustainability and sustainability technology and make it part of their lives.
Many people will only remember the Cyber Rodeo party. It was undoubtedly memorable. But, Tesla's strategy is important to pay attention to.
It's become quite common for companies and governments talk about sustainability. Tesla, however, has articulated their strategy to make sustainability a core part of their growth.
Tesla is not simply focused on manufacturing cars. They are interested in promoting sustainability. The way for Tesla to accomplish its goals is by growing in to a much larger company.
Tesla has many different products that are focused on sustainability. It has cars, solar products for residences, and battery storage residential and commercial applications. Over time, Tesla may increase its influence over consumers to make sustainability part of their purchase considerations and lifestyles.
Cyber Rodeo was certainly one great big party. But, it may have just been a sneak preview for the true sustainability impact of Tesla products.