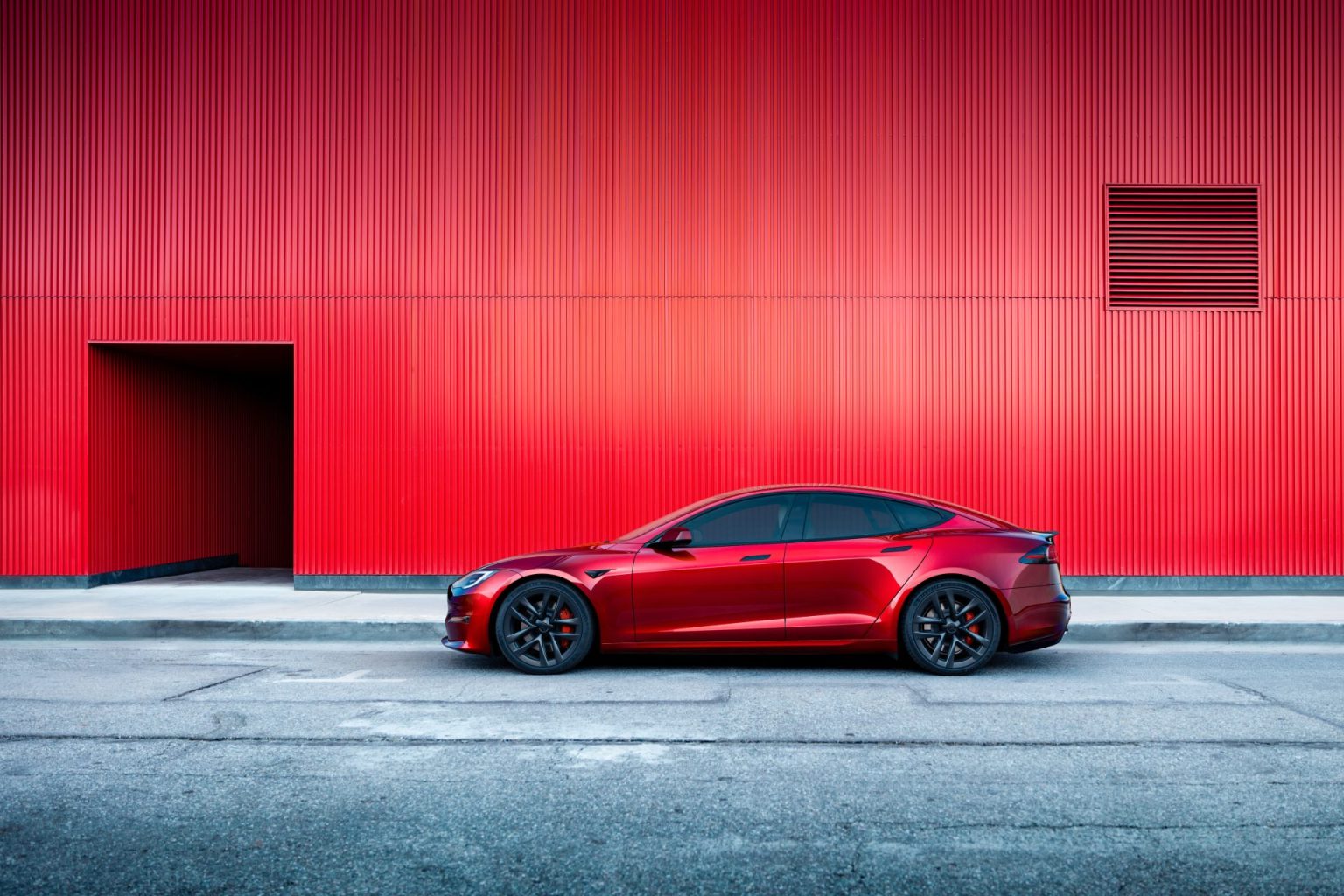 According to the latest research from Counterpoint's Global Passenger Electric Vehicle Model Sales Tracker, passenger electric vehicle (EV) sales in the US grew 54.5% year-over-year in 2022. Battery EV (BEV) sales grew by almost 70% year-over-year to account for more than 80% of all EV sales in 2022.
Tesla remained the market leader in 2022 with more than 50% market share and sold more cars than the other 17 automotive groups combined.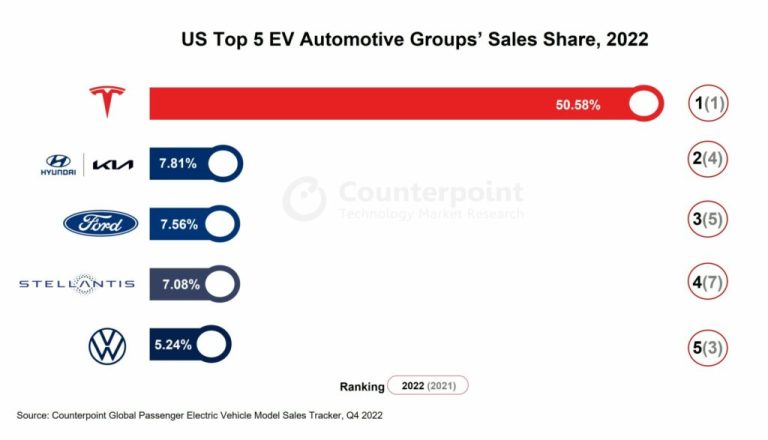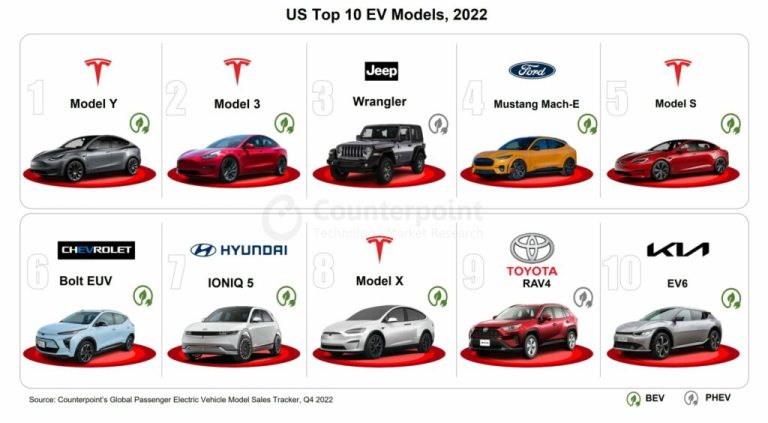 The top 10 best-selling EV models accounted for 69% of total EV sales in the US. All four Tesla models – S, 3, X & Y were present in the top-10 bestseller list for 2022.
Hyundai's IONIQ 5 and Kia's EV6 made a significant impact, entering the list within a year of their US launch. Chevy's Bolt EUV also made the list, prompted by a price cut by the company which made the price of their EV the cheapest in America.
Although overall passenger vehicle sales in the US declined in 2022, EV sales increased to represent 7% of all US passenger vehicle sales. Automotive giants like Ford, General Motors, Stellantis, Volkswagen and Hyundai are struggling to challenge Tesla's dominance in the US EV market. However, upstart EV automakers like Lucid Motors, Fisker and Vinfast are entering the US EV space, further adding to the market's potential.
With the recent price cuts by Tesla, and all versions of Tesla's Model Y becoming eligible for the EV tax credit subsidy, it is expected that Tesla will extend its lead over its competitors.
Contributors to rapid electric vehicle adoption in the US include:
• Government incentives such as tax credits and rebates
• Lower operating costs compared to gasoline vehicles
• Environmental concerns
• Improved battery technology
• Increased charging infrastructure
2023 US EV sales are expected to reach over 1.9 million units but only if an economic downtown does not severely impact the market. With automotive OEMs and battery manufacturers partnering to set up battery manufacturing plants across the US, the battery supply chain is expected to become streamlined and component costs will decrease, making the potential US EV market greater than 10 million per year by 2030.
By comparison, China's passenger electric vehicle* (EV) sales almost doubled in 2022, growing 87% year-over-year, according to Counterpoint's research. EVs now account for one in four cars sold in China. The country also accounted for 59% of global EV sales volume.
Japan placed at the top of EV sales growth in 2022 with 119% year-over-year growth in 2022. Europe's passenger electric vehicle* (EV) saw a 59% increase year-over-year. 
Source: Counterpoint Technology Market Research
Subscribe to Our Weekly Newsletter
Enter your email to get the best of Clean Earth Energy straight to your inbox.