$650M Investment to Build Greenlane US EV Charging and Hydrogen Fueling Network for Commercial Trucks
With more than $650 million invested in the project, Greenlane's initial focus will be on battery-electric medium- and heavy-duty vehicles, followed by hydrogen fueling stations for fuel cell trucks.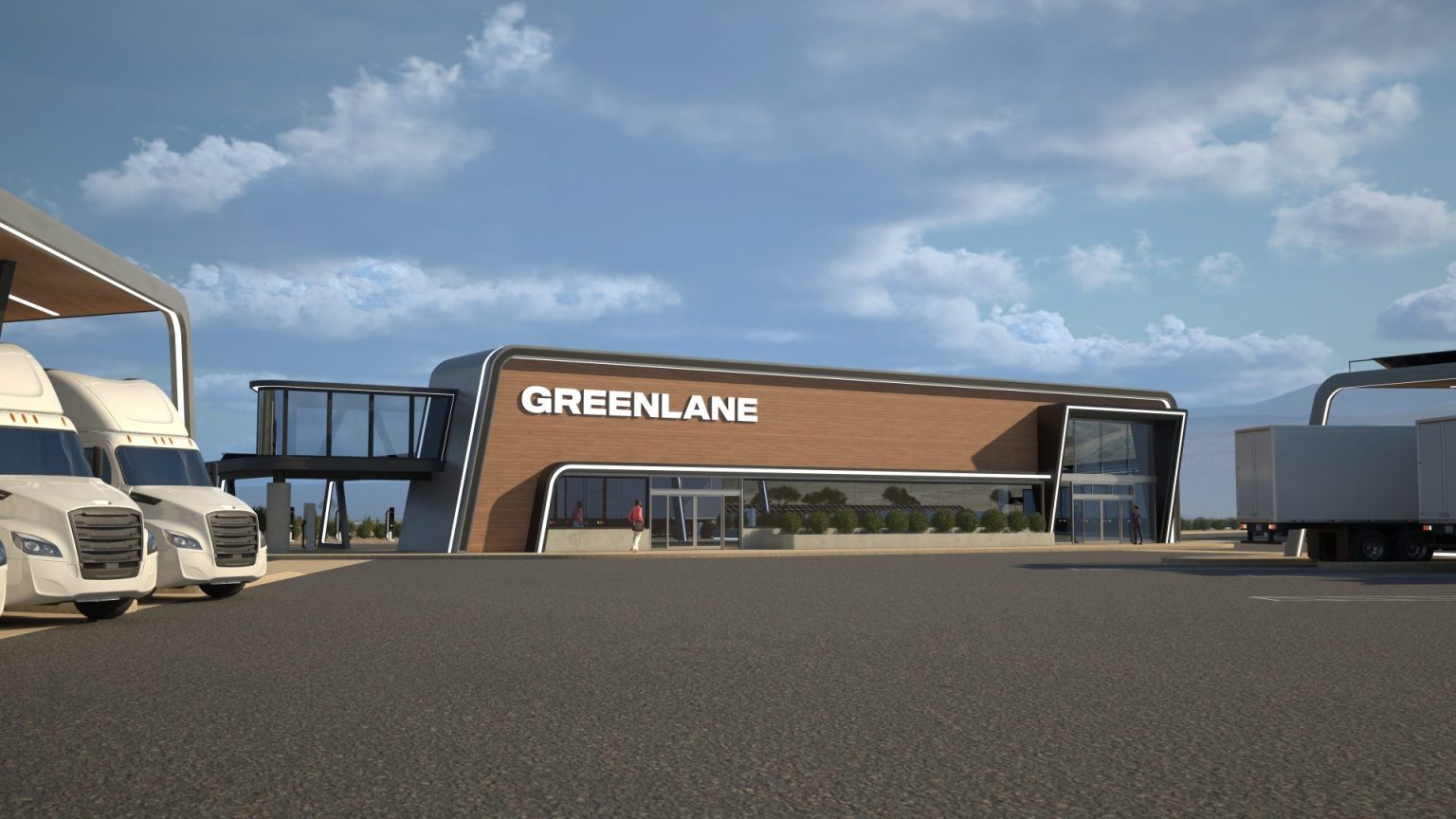 Daimler Truck North America (DTNA), NextEra Energy Resources, and BlackRock Alternatives have announced the formation of Greenlane™, a joint venture that will design, develop, install, and operate a nationwide zero-emission public charging and hydrogen fueling network for medium- and heavy-duty battery-electric (BEV) and hydrogen fuel cell vehicles (FCEV). The $650 million project aims to address the critical need for a publicly available, nationwide electric charging infrastructure for commercial vehicles, particularly for long-haul freight operations, and to promote a sustainable zero-emission vehicle ecosystem throughout North America.
Greenlane's first site will be located in Southern California, with additional sites being acquired along various freight routes. The joint venture team is working on the necessary infrastructure to holistically deploy the charging network. The team is also developing a custom, commercial vehicle reservation platform to provide fleet managers, dispatchers, and drivers with an industry-leading customer experience. The charging sites will be built on critical freight routes along the east and west coasts, and in Texas, leveraging existing infrastructure and amenities while also adding complementary greenfield sites to fulfill anticipated customer demand.
Greenlane's initial focus will be on battery-electric medium- and heavy-duty vehicles, followed by hydrogen fueling stations for fuel cell trucks, with plans to expand access to light-duty vehicles in the future to serve the greater goal of electrifying mobility.
"Greenlane is designed to begin to tackle one of the greatest hurdles to the trucking industry's decarbonization – infrastructure," said John O'Leary, president and CEO of DTNA.
"Reliable charging infrastructure is a critical component of the electrification of the commercial trucking industry. Greenlane provides an exciting opportunity to partner with key players in the energy transition and bring institutional capital to the growing sector," said David Giordano, global head of climate infrastructure, BlackRock Alternatives.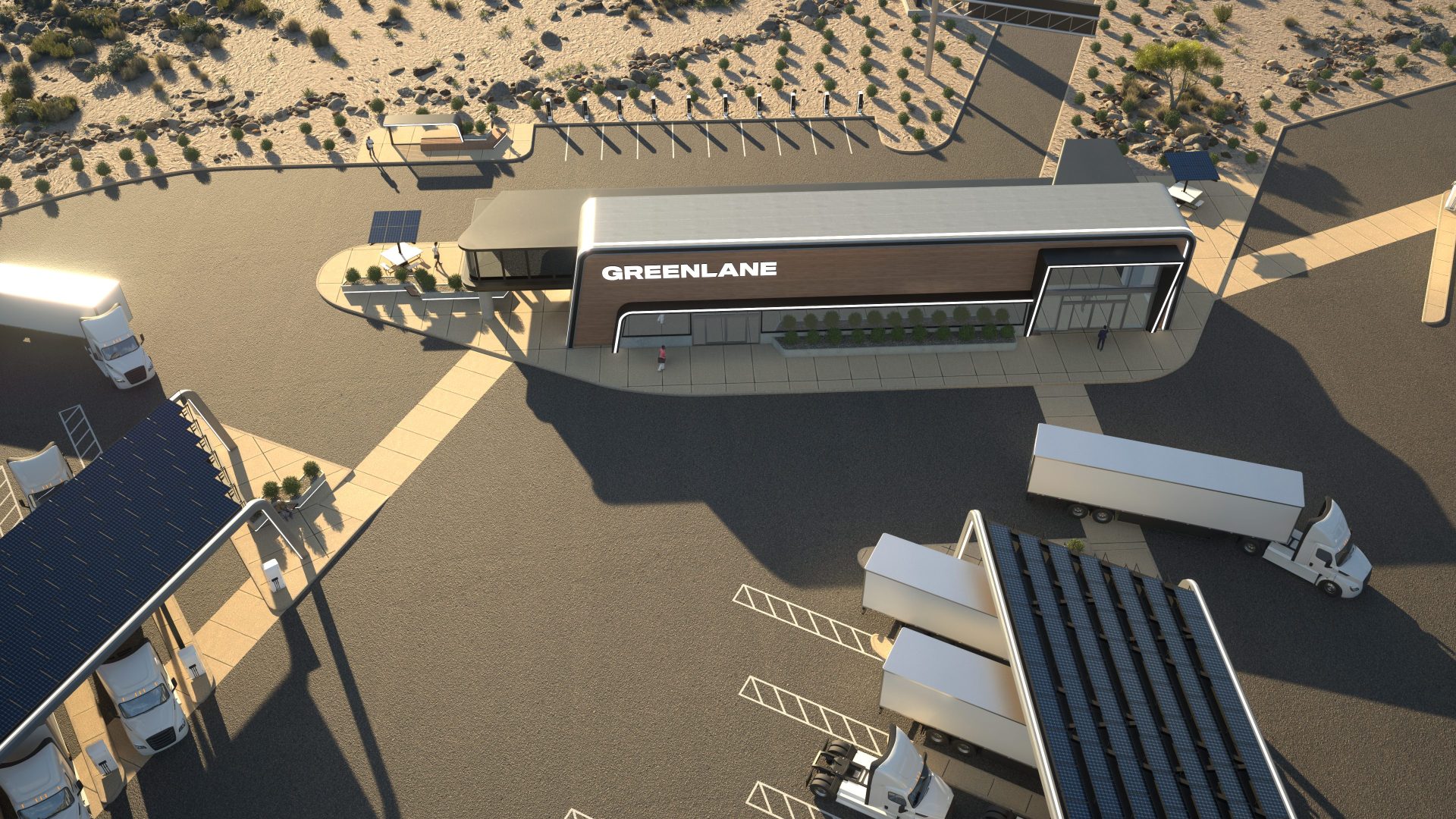 As a publicly available charging network developed to serve medium and heavy-duty commercial fleets, Greenlane serves a critical infrastructure need for its customers utilizing newly developed charging and energy management software solutions, while being powered by renewable energy. Greenlane represents an important investment, leveraging NextEra Energy Resources' market-leading experience in energy, analytics, and infrastructure development to deliver end-to-end networking charging solutions through our NextEra Mobility subsidiary."
Greenlane is a significant milestone in the development of a sustainable zero-emission vehicle infrastructure across the U.S.. It is expected to have a positive impact on the decarbonization of the commercial transportation sector and the broader US economy. 
This announcement comes at a time when both federal and state governments are implementing policies to reduce carbon emissions, particularly from commercial vehicles. OEMs, companies and fleet operators are facing increasing challenges to comply with such policies. Therefore the need to transition to alternative fuel vehicles is becoming increasingly urgent. 
Several incentives, however, are being offered at the federal and state level to promote the transition to electrification.