Acura Brings Back ZDX As The Company's First All-Electric Vehicle
Acura's all-electric ZDX SUV makes its global debut, representing the brand's future direction.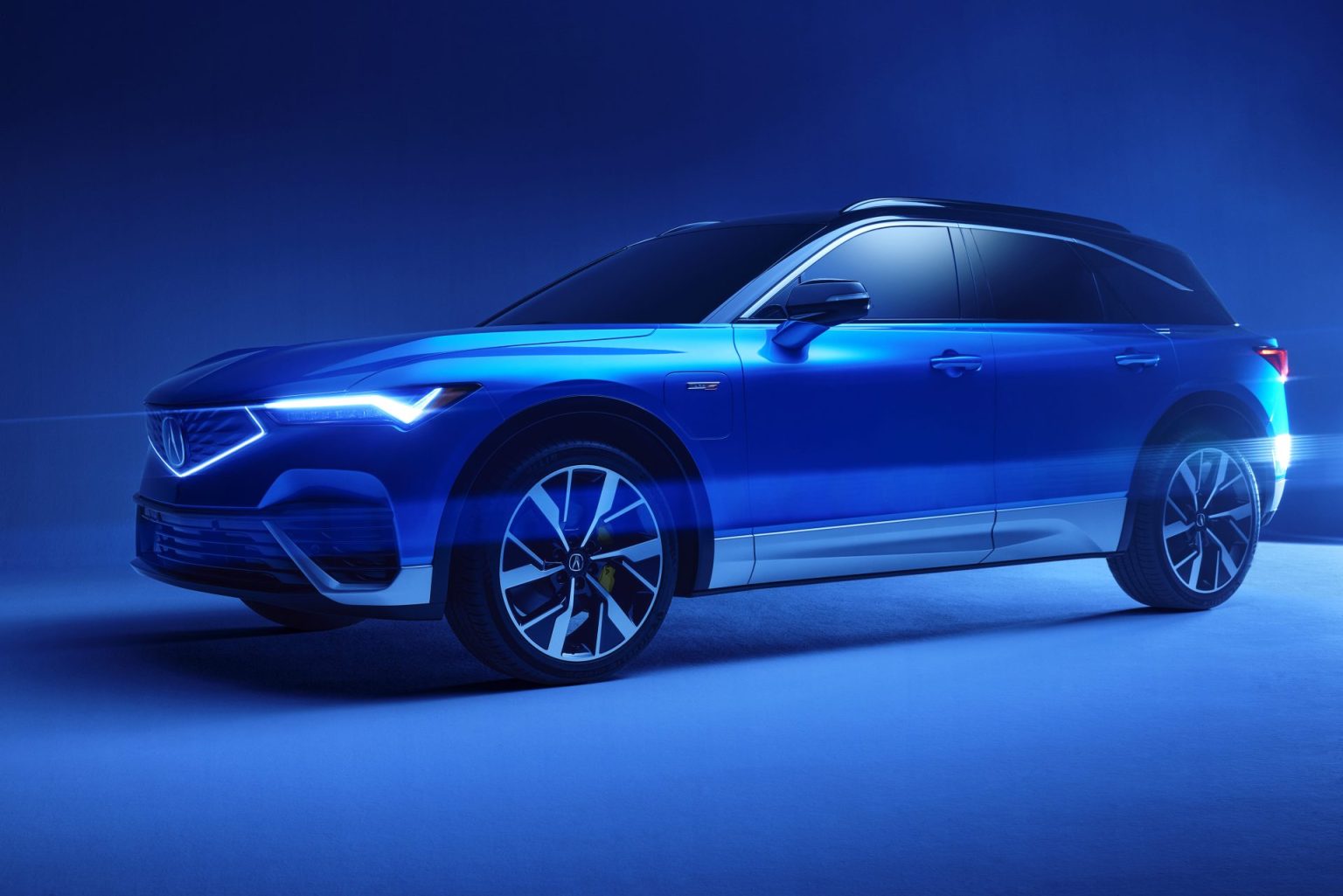 Making its debut during Monterey Car Week, Acura, yesterday, introduced ZDX, its all-new electric vehicle, the ZDX. The Honda sub-brand's announcement comes at a pivotal time as automakers are transitioning toward electrification. 
The Return of the Trendsetter for Fastback SUVs
After a long hiatus from the original ZDX, which was introduced in 2010 with an internal combustion engine (ICE) and controversial fastback styling, the new 2024 ZDX SUV adopts a more traditional SUV design.
The creation of ZDX is a joint venture between Acura's parent company, Honda, and General Motors. Based on GM's Ultium EV platform, it is  still unclear whether Honda will produce Acura ZDX, and the forthcoming Honda Prologue EV, in its own factory, or if it will be produced alongside Chevy Blazer or Cadillac Lyriq. All of the vehicles share the same powertrain. 
The exterior of ZDX reflects Acura's focus on performance, feature a low and wide silhouette, a long wheelbase, and high-contrast surfacing. ZDX's design, according to the company, reflects an evolution of Acura's signature front fascia with 'Jewel Eye' LED headlights, and 3-D embossed diamond pattern.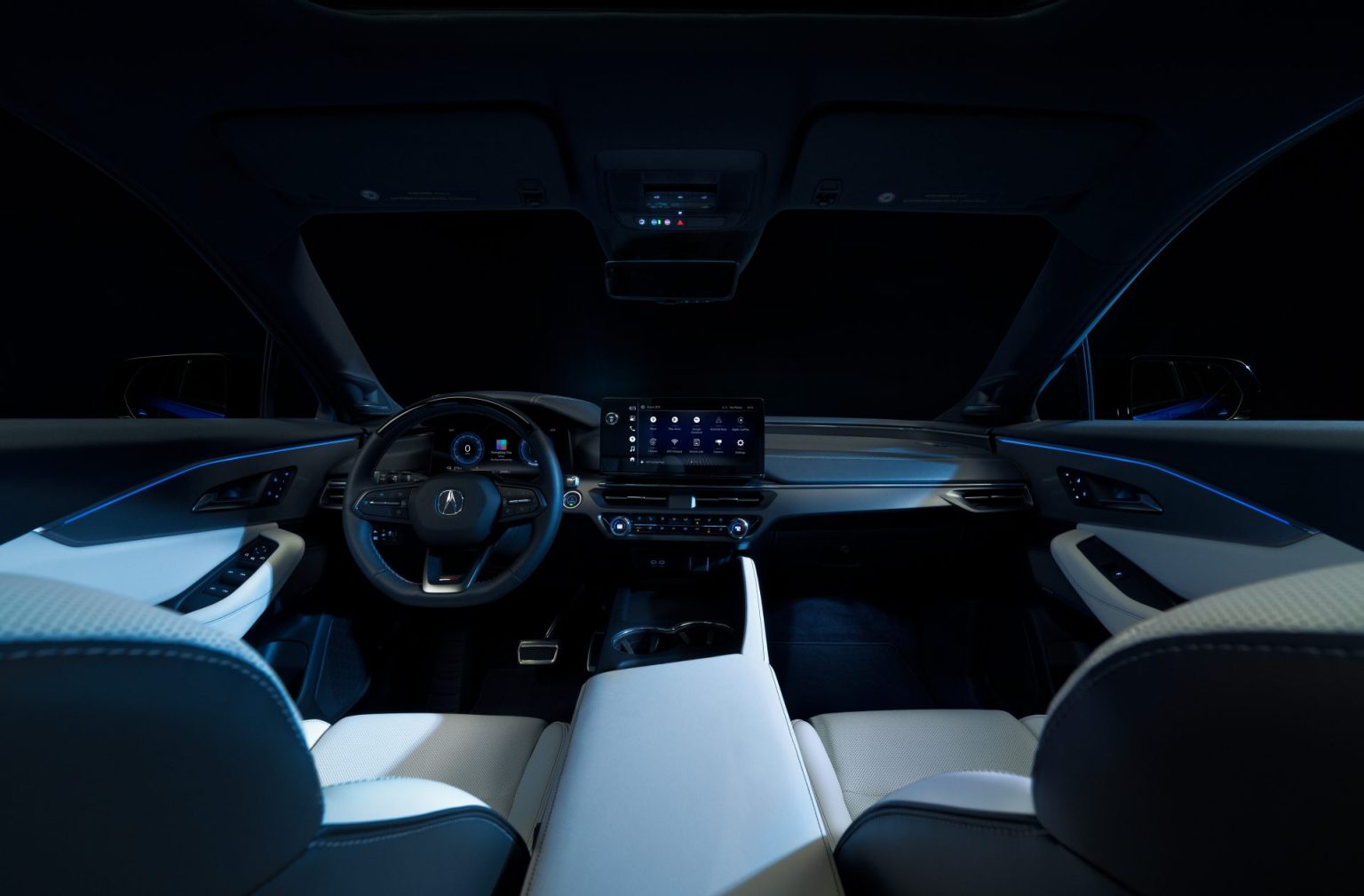 Interior
Inside ZDX, drivers will find a cockpit outfitted with high-end materials, including Acura's first integration of Google built-in for seamless connectivity. Standard features across the lineup include Google Assistant, Google Maps, wireless Apple CarPlay and Android Auto compatibility, and an 11-inch Precision Cockpit Driver Information Cluster.
Technology 
ZDX comes packed with technology, such as a combined 22-inches of high-definition digital screen, an 18 speaker Bang & Olufsen's sound system, and AcuraWatch safety suite.
With the Acura's new AcuraWatch 360+ system, ZDX Type S introduces Hands Free driver assistance technology, enabling hands-free driving on up to 400,000 miles of compatible roads in the U.S. AcuraWatch 360+ also features the company's first Automatic Parking Assist system in an Acura, which helps the driver with parallel parking.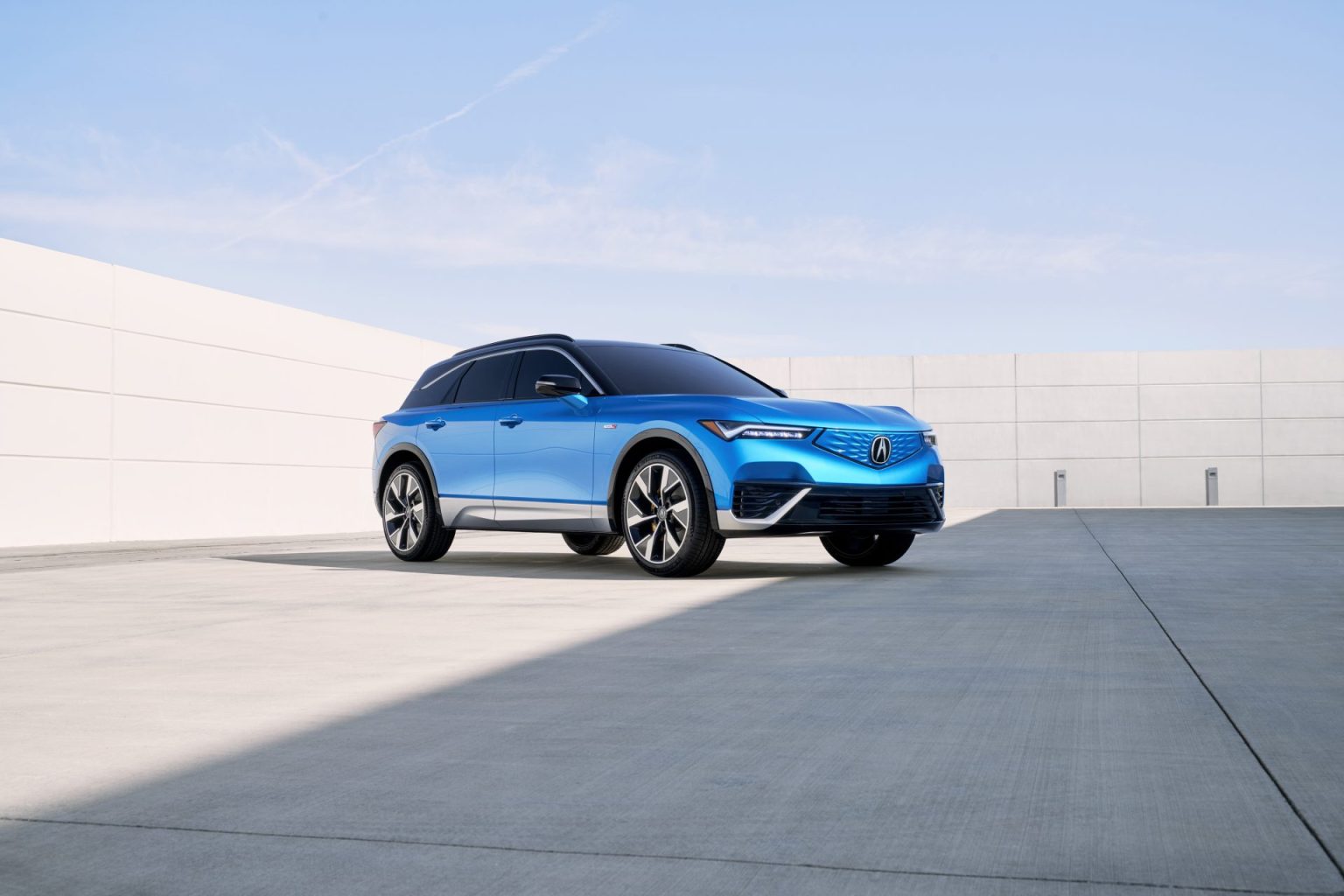 Power & Performance
Built on GM's Ultium EV platform, the ZDX is available in both single-motor and dual-motor configurations, producing an estimated 340 to 500 horsepower. The ZDX Type S model includes features such as height-adjustable air suspension and massive 15.6-inch Brembo™ front brakes.
ZDX A-Spec is powered by a rear-mounted single-motor producing an estimated 340 horsepower. The variant is also available dual-motor, all-wheel drive configuration.
The Type-S variant of ZDX comes in a dual-motor configuration with an estimated 500 horsepower.
Driving Range
ZDX is expected to receive an EPA range rating of 325 miles in A-Spec single-motor configuration, and 315 miles with a dual-motor configuration. Type-S will achieve up to 288 miles of range with its dual-motor configuration. 
Battery & Charging
Acura ZDX comes with a large 102 kWh battery in both A-Spec and Type-S variants, the same battery that comes in Cadillac Lyriq.
How long does it take to charge Acura ZDX? 
With DC Fast Charging, the ZDX can gain an estimated 81 miles of range in approximately 10 minutes. Using a 19.2 kWh Level 2 charger, ZDX will fully charge in 5-6  hours. 
Does Acura Have Its Own EV Charging Network?
Acura, and its parent company, Honda do not have their own EV charging networks.
For public EV charging options, ZDX owners can use the Acura Smartphone App to easily find and connect to charging stations nationwide, with access to more than 90% of the existing DC Fast Charge networks. Convenient payment integration allows for all payment processing to be conducted in the Acura App at any of the supported charging networks.
Additionally, as a part of an announced joint venture between seven major automakers, Acura EV customers will have access to a leading high-speed brand-neutral charging network in the United States and Canada starting in 2024. .
Will Acura ZDX Use Tesla's NACS Charging Port?
Acura and Honda have not made any indications that they will support Tesla's North American Charging Standard. Given that it shares its platform, powertrain and battery with GM Ultium-based EVS, it's reasonable to assume that Honda and Acura will support NACS beginning in 2025 or 2026.
Can I Charge Acura ZDX At a Tesla Supercharger?
Yes, Acura ZDX can be charged at Tesla Supercharger that supports the CCS charging standard, or with an adapter, once it is available from Acura.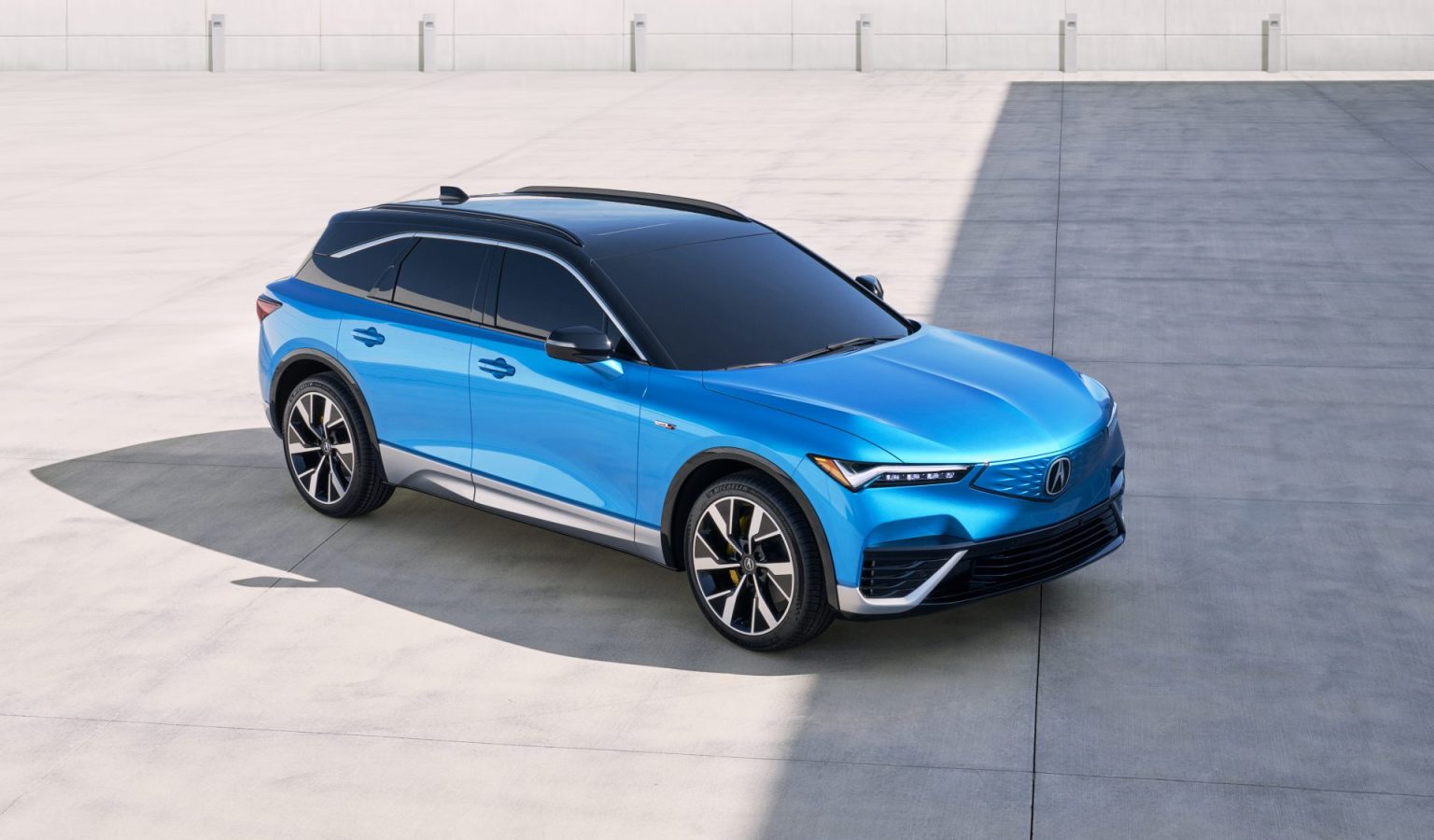 Pricing
ZDX A-Spec is expected to start in the $60,000 range, while the performance-tuned ZDX Type S is expected to start in the $70,000 range.
Availability
Acura will begin pre-sale activities for the ZDX later this year, with the first client deliveries slated for early 2024. Sales will take place through a new omni-channel digital sales process, either from home or at an Acura dealership.
Is Acura ZDX A Good Car?
Based on the favorable impressions and reception of Cadillac Lyriq, Acura ZDX should be a very good car. It offers a good mix of styling, performance, and features, in electrified form, that should appeal to many buyers. 
ZDX is an important car for the Acura sub-brand and its Honda parent, as the former has struggled in recent years to compete with other automakers in the entry-level luxury segment. Furthermore, the company has had challenges establishing a 'recognizable' car that appeals to buyers in order to make them consider an alternative to BMW and Mercedes-Benz.
Acura will have to prove, however, that it can deliver a compelling (electrified) product that is focused on the driver and passenger experience. In a still developing EV market, ZDX is a big opportunity for Acura and Honda.
When we get an opportunity to test drive ZDX, we'll follow-up this story with driving impressions and test results. 
Sign Up for the cleanearth.io weekly newsletter
Our biggest stories delivered to your inbox weekly. 
By signing up you agree to our Disclaimer, our Privacy Policy & Cookie Statement and to receive marketing and account-related emails from cleanearth.io. You can unsubscribe at any time.