Alaska Airlines Partners with ZeroAvia to Advance Zero-Emission Aircraft
The partnership between Alaska Airlines and ZeroAvia aims to advance zero-emissions technology for regional aircraft and establish the viability of zero-emissions flight technology across the aviation industry.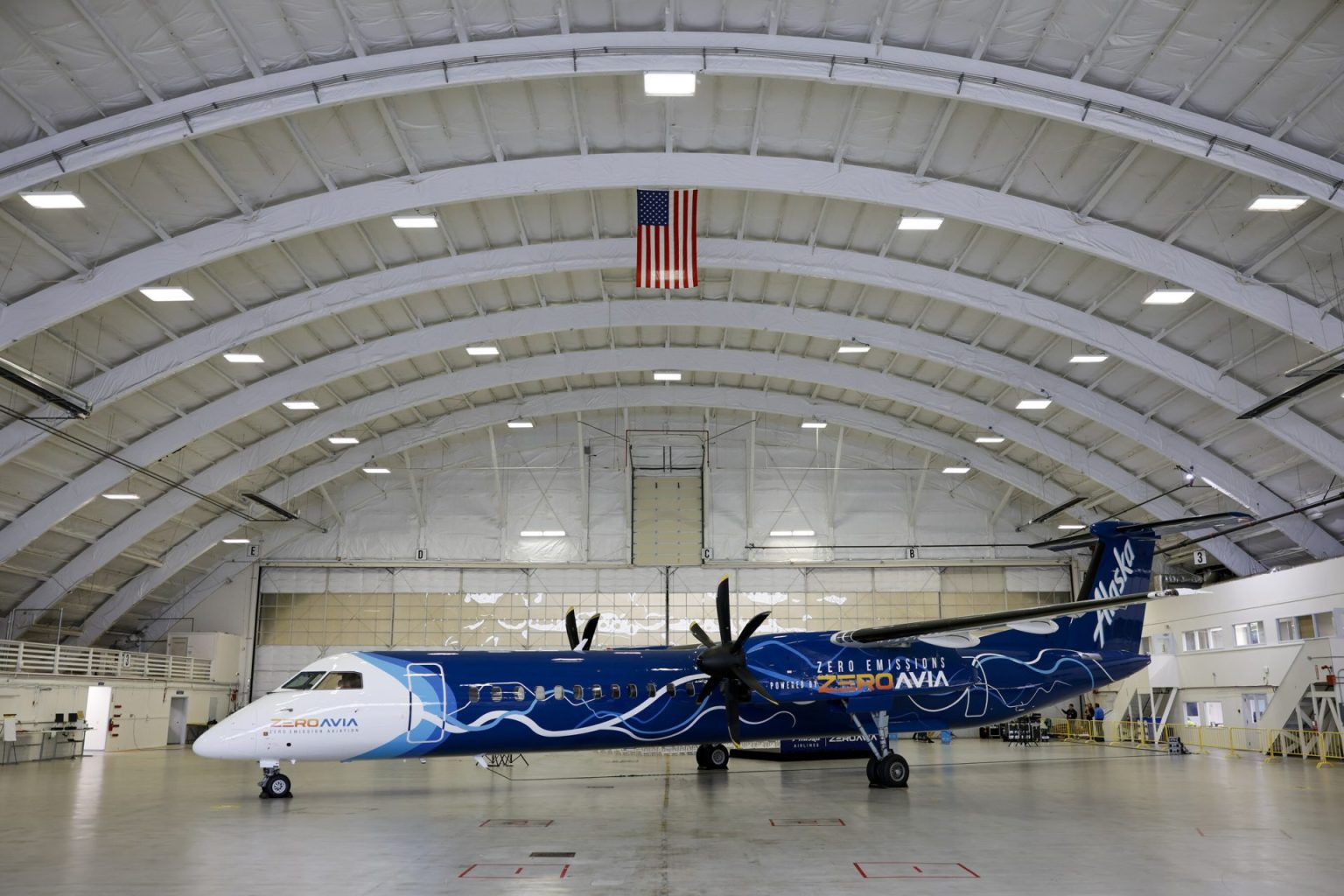 At an event held at ZeroAvia's Paine Field research and development site, Alaska Airlines has handed over a Bombardier Q400 regional turboprop aircraft to the company. ZeroAvia is a US-based leader in designing and building zero-emission, hydrogen-electric aircraft propulsion systems for aircraft. The Q400 will be retrofitted with a hydrogen-electric propulsion system to expand the reach and applicability of zero-emissions flight technology.
Alaska Airlines' regional carrier, Horizon Air, retired its Q400 fleet but reserved one of the aircraft for research and development purposes to further advance zero-emissions technology for the aviation industry.
ZeroAvia also showcased its breakthrough multi-megawatt modular electric motor system at the event. The 1.8MW motor configuration demonstrated at the event consists of two "HyperCore" motor modules, each a high-power, high-speed 900kW permanent magnet radial flux machine which operates at 20,000 rpm, providing an unprecedented 15kW/kg motor power density.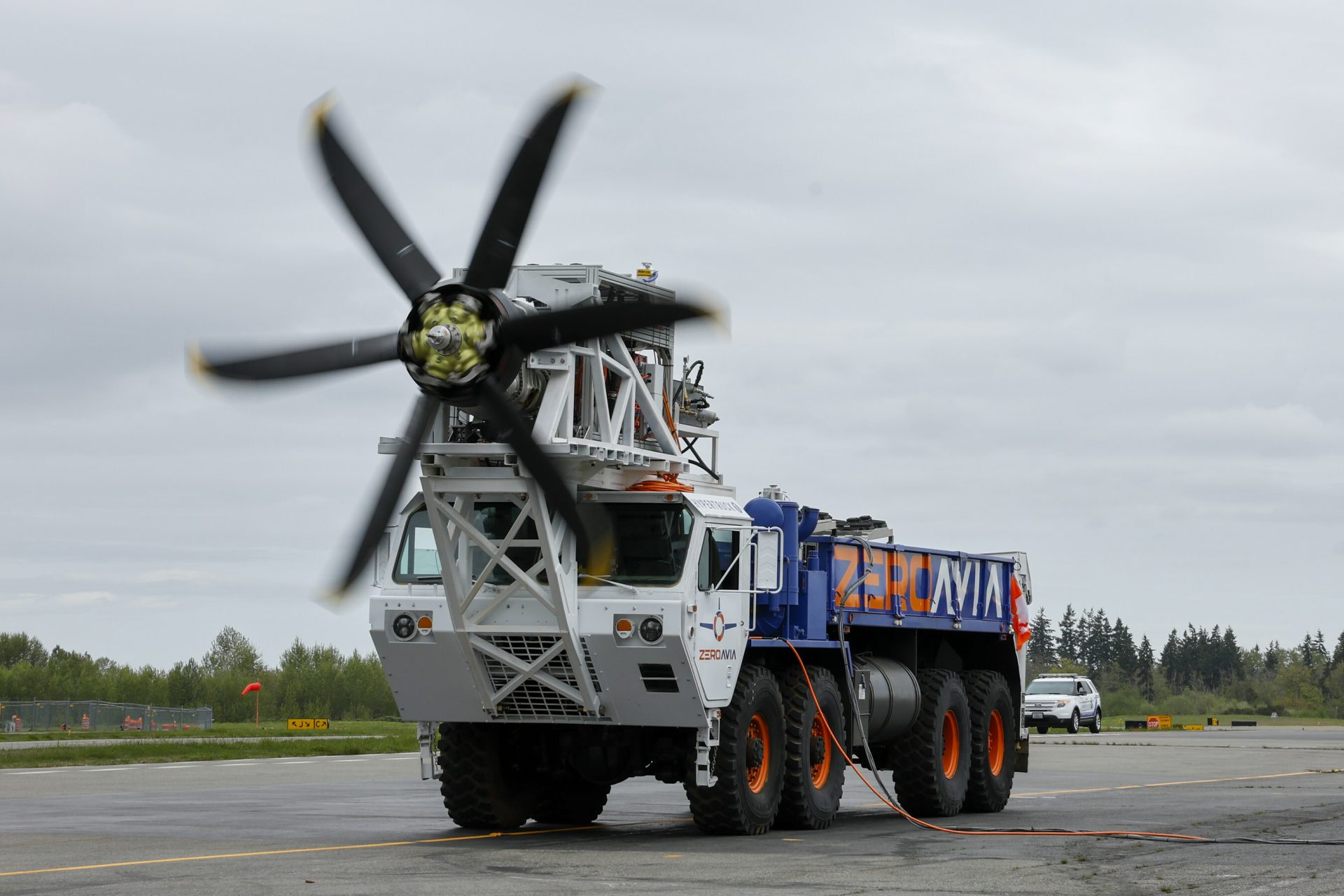 The HyperCore's modular design enables the technology to address applications ranging from 900kW up to 5.4MW, meeting a number of regional turbo-prop and regional jet requirements. ZeroAvia's hydrogen-electric engine uses fuel cells to generate electricity from hydrogen fuel, before using that electricity to power electric motors which turn the aircraft propellers.
Alaska Airlines launched a partnership and invested in ZeroAvia in 2021 to support the development of zero-emissions propulsion technology for regional aircraft. By establishing the viability of regional-sized aircraft, both companies will help advance zero-emissions technology across the industry. The certifiable ZA2000 system will include ZeroAvia's High Temperature PEM fuel cells and liquid hydrogen fuel storage, integral to delivering the necessary energy density for commercial operations of large regional turboprops.
Val Miftakhov, founder and CEO of ZeroAvia, said, "Demonstrating this size of aircraft in flight, powered entirely by novel propulsion, would have been unthinkable a few years ago. Launching this program puts us on track for a test flight next year, and accelerates our progress toward the future of zero-emission flight for Alaska Airlines and for the world at large."
The Q400 retrofitted with ZeroAvia's powertrain will represent a commercially viable zero-emission aircraft with fuel cell engine technology around five times more powerful than what has been demonstrated anywhere to date.
ZeroAvia is focused on initially targeting a 300-mile range in 9–19 seat hydrogen-electric aircraft by 2025, and up to 700-mile range in 40–80 seat aircraft by 2027. With bases in the US and the UK, ZeroAvia has already secured experimental certificates for its three prototype aircraft from the US Federal Aviation Administration and UK Civil Aviation Authority (CAA), passed significant flight test milestones, secured a number of key partnerships with major aircraft OEMs, secured $10B in pre-orders from a number of the major global airlines, and is on track to begin commercial operations in 2025.
Hydrogen-powered aircraft have the potential to play a significant role in reducing the carbon footprint of the aviation industry. Aviation giants, Airbus and Boeing, as well as several startups, are working on developing hydrogen-powered aircraft. Airbus has set a 2035 target for development of a zero-emission aircraft.