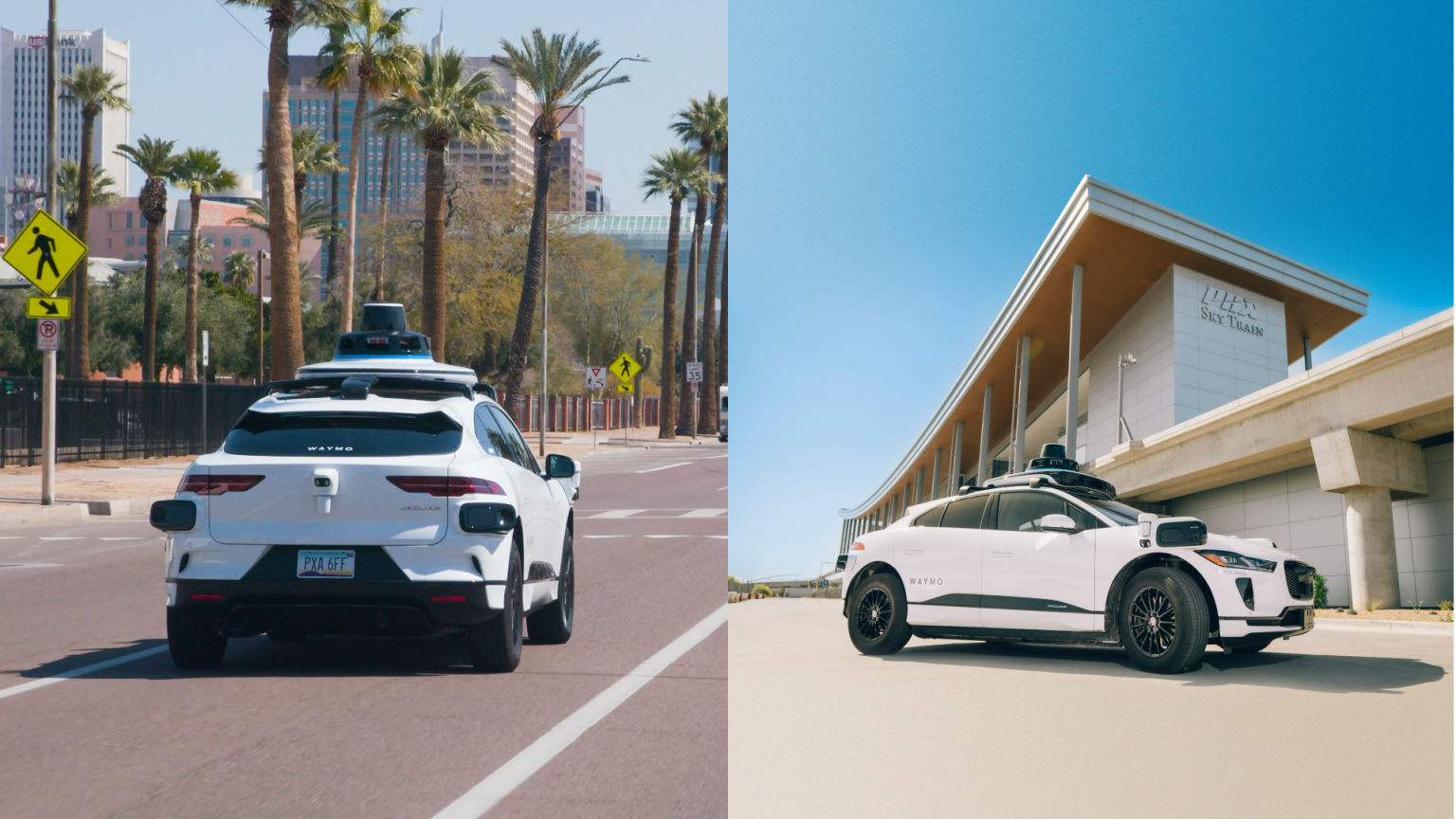 Waymo is removing the human safety driver out of its recently expanded robotaxi operations in downtown Phoenix, Dmitri Dolgov, co-CEO of the company announced on the TechCrunch Sessions: Mobility 2022 stage.
"We will be starting fully autonomous, rider-only operations in the downtown Phoenix area that will be on the fifth generation of our system on the Jaguar I-PACEs," said Dolgov.
Waymo has been testing its robotaxis in Phoenix since 2016, and began offering a fully autonomous public ride-hail service there in 2020. This milestone serves to deepen the company's presence in the city, where it currently has a dominant position in the robotaxi market.
In addition to opening up driverless pilots in downtown Phoenix, Waymo says it's extending its service to Phoenix Sky Harbor International Airport with an autonomous specialist present – at first. Waymo's fleet of Jaguar I-PACEs will drive autonomously at the airport 24/7, with operations focused on the area around 44th Street PHX Sky Train Station, which is near the pickup and drop-off location for other ride-hail services, according to Waymo.
At Sky Harbor, the Waymo Driver will apply learnings it has gained from driving in other locations to the unique challenge of airport pick up and drop off. That includes lessons our Driver learned from navigating the bustling streets of San Francisco, as well as Phoenix's East Valley's crowded shopping centers and high speed roads.
Scaling with the Flywheel Effect
What Waymo learns at Sky Harbor Airport will benefit them in other locations and help accelerate the expansion of their program into other markets, while focusing on some inherent challenges specific to each location—like driving in snow in New York City, human-like mannequins in Los Angeles' Fashion District, or the notorious Pittsburgh left."
Source: Waymo