Ameriflight Granted FAA Approval for Large-Scale Drone Operations
Teaming up with Matternet, the company is set to launch a fully operational, large-scale drone delivery system.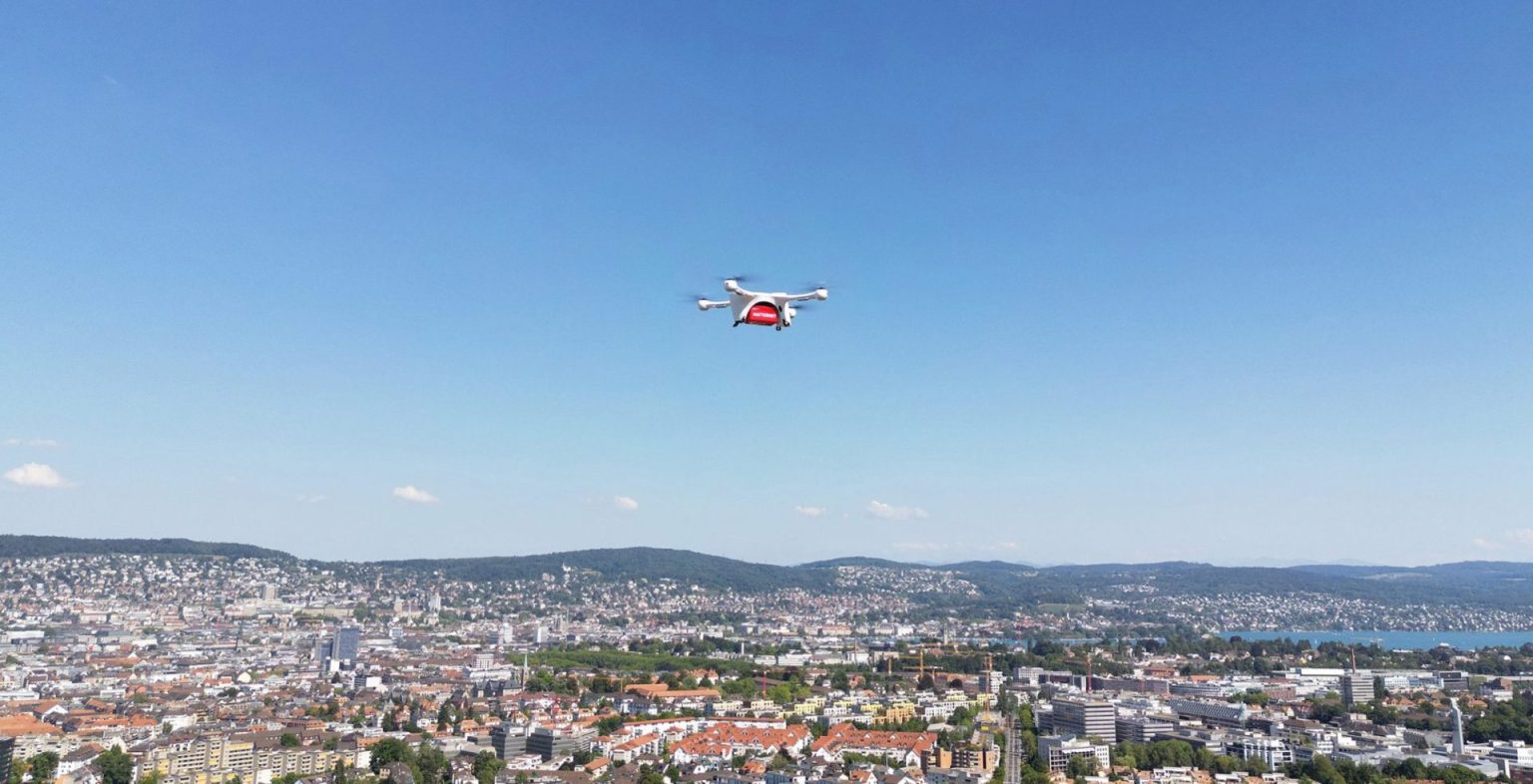 Ameriflight, the largest Part 135 Cargo airline in the United States, announced today that it has received approval from the Federal Aviation Administration (FAA) to operate drone aircraft, making it the first existing Part 135 Cargo airline to receive such an exemption. The milestone allows Ameriflight to conduct Unmanned Aircraft Systems (UAS) operations under its current Part 119 Air Carrier Certificate for Part 135 operations. Additionally, the company has been granted approval to add the Matternet M2 drone to its fleet, paving the way for the launch of the first fully operational, large-scale drone operation in the country.
Through a strategic partnership with Matternet, the developer of the world's leading urban drone delivery system, Ameriflight plans to utilize the Matternet M2 drone for commercial delivery, with a particular focus on healthcare and e-commerce deliveries to customers in densely populated urban and suburban areas across the nation. The integration of the M2 drone fleet into Ameriflight's operations will be facilitated by Matternet's software platform, which will be managed from a central remote Network Operations Center. This approach ensures the company can expand its network safely while maintaining a high level of pilot operator supervision and flexibility. Ameriflight intends to use the drone fleet as a supplement to its crewed operations, rather than replacing its existing flying operations, aircraft, or pilots.
Alan Rusinowitz, the President and CEO of Ameriflight, expressed enthusiasm about the addition of the M2 drone and the launch of their UAS division, highlighting the opportunity to expand service offerings beyond traditional airports to cater to time-sensitive small package needs. He also emphasized the cutting-edge nature of Matternet's technology and its potential to revolutionize delivery solutions. Rusinowitz stated, "We're looking forward to launching our first M2 flights very soon and, as we move forward into future flight, developing additional areas of drone delivery."
The initial cargo for the M2 drone will primarily consist of medical samples and small batch pharmaceuticals. By leveraging drone delivery, Ameriflight aims to address the current challenges associated with slow and unpredictable ground transportation, offering increased reliability to its customers. Matternet, in addition to healthcare applications, is expanding its presence in the e-commerce sector, where drone delivery can provide ultra-fast shipping for small packages.

"The approval to add drones to our operation positions Ameriflight, once again, at the forefront of innovation in the aviation industry. Moving forward with the future of our newly operative UAS division allows us to expand into a largely untapped delivery market with a lot of room for speed and safety logistic improvements," said Ameriflight Owner and Chairman, Jim Martell. "After having accomplished this unprecedented milestone, we are more than excited to continue our partnership with Matternet, a best-in-class developer of cutting-edge drone delivery technology."
"This partnership enables us to offer our customers turnkey access to fast and reliable on-demand delivery capabilities today. This is not a test program or a future deployment concept – this is the real, scalable, and safe drone-based solution that customers are looking for.", said Andreas Raptopoulos, Co-Founder and CEO of Matternet.
This recent development marks Ameriflight's third announcement this year regarding its expansion into the drone industry. Prior to receiving FAA approval for drone operations, the company had signed agreements with Sabrewing Aircraft and Natilus for the purchase of their respective unmanned aerial vehicles (UAVs). Ameriflight plans to utilize all three types of aircraft in conjunction with its existing operations as part of its strategy to build diversified aviation services.
Large-scale drone delivery presents several opportunities that can transform the transportation and logistics industry. Drones can offer expedited and efficient delivery services by bypassing road congestion and taking direct routes to the destination. This can significantly reduce delivery times, especially in urban areas with heavy traffic.
Drones can reach remote and inaccessible areas where traditional delivery methods are challenging or time-consuming. This opens up opportunities to deliver goods to rural communities, islands, mountainous regions, and disaster-stricken areas, providing essential supplies and medical assistance.
There is potential, through a drone delivery operation,  to reduce costs by eliminating the need for traditional transportation infrastructure, such as roads and vehicles. They require less fuel and fewer human resources compared to traditional delivery methods, leading to potential cost savings for businesses and consumers.
Large-scale drone delivery can contribute to reducing carbon emissions and environmental impact. Drones operate on electric power, producing fewer greenhouse gas emissions compared to traditional vehicles. By transitioning to drone delivery, companies can contribute to sustainability goals and sustainable business practices.
Last-mile delivery is often the most challenging and expensive part of the delivery process. Drones can offer efficient last-mile delivery solutions, reaching customers' doorsteps directly and overcoming obstacles like traffic congestion and parking limitations.
E-commerce platforms can leverage large-scale drone delivery to provide ultra-fast shipping options for small packages, enhancing the overall customer experience. Drones can enable same-day or even on-demand deliveries, meeting the growing expectations of online shoppers.