ANA First Global Airline to Purchase CO2 Removal Credits Using Direct Air Capture
The move is a key part of the airline's comprehensive climate strategy aimed at achieving carbon neutrality by 2050.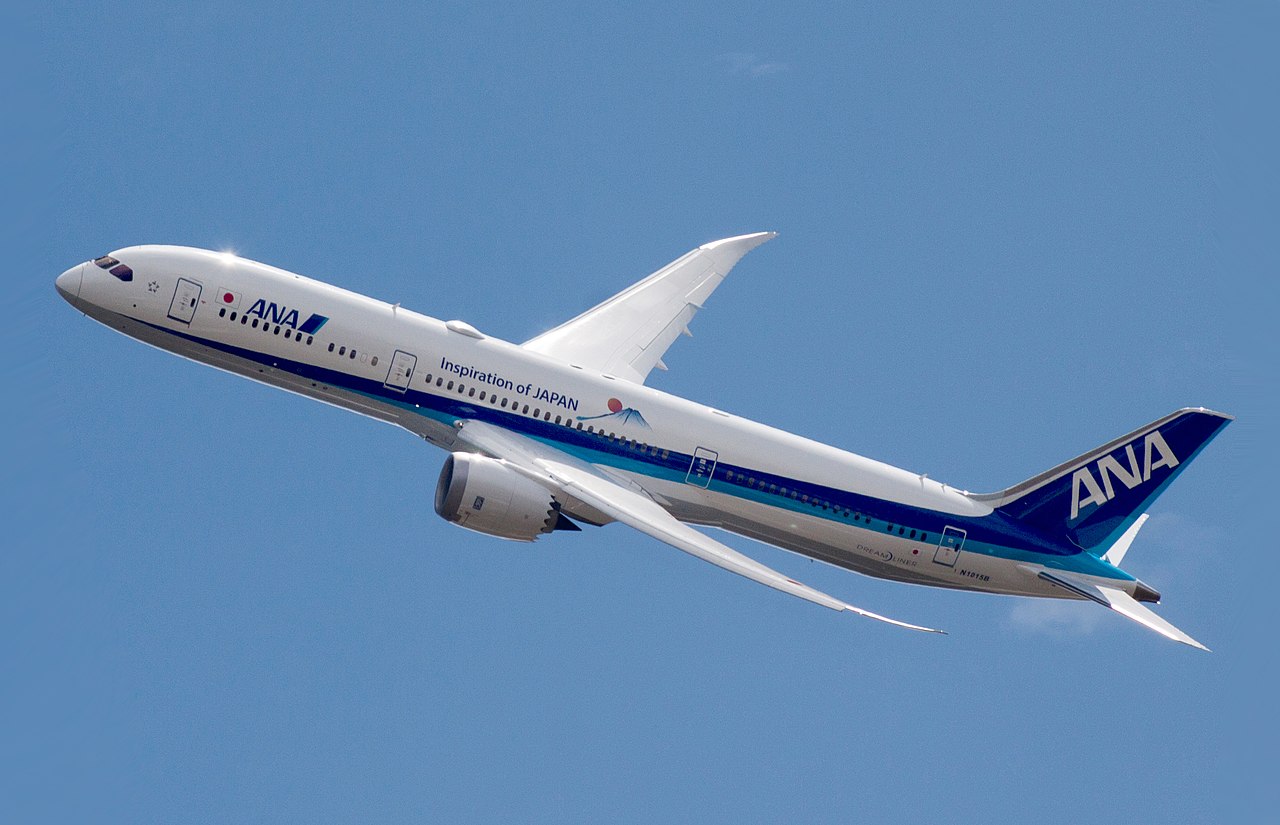 All Nippon Airways (ANA), Japan's largest airline, has recently signed a Carbon Dioxide Removal (CDR) credit purchase contract with 1PointFive, a US-based firm specializing in carbon capture, usage, and storage. Under the agreement, ANA becomes the first global airline to establish such a partnership, underscoring the aviation giant's determination to reach carbon neutrality by the year 2050.
The agreement is a key piece of ANA's broader climate transition strategy, which focuses on emission reduction through operational advancements, infrastructure enhancements, and the use of Sustainable Aviation Fuel. It also includes addressing residual emissions through Direct Air Capture technologies.
The collaboration with 1PointFive will accelerate  the implementation of Negative Emissions Technologies (NETs). Starting in 2025, 1PointFive will sell ANA 10,000 metric tonnes of CDR credits each year through 2027. The credits will be supported by Stratos, 1PointFive's Direct Air Capture (DAC) plant, which is presently under construction in Texas and anticipated to be fully operational by mid-2025.

Stratos, expected to be commercially operational by mid-2025, is leveraging Carbon Engineering's DAC technology, devised to capture and remove large amounts of CO2 directly from the atmosphere. The technology offers an effective solution to the challenge of decarbonizing high-emission activities such as aviation and transportation. The captured CO2 for ANA will be securely stored and isolated in saline reservoirs that ar not used for gas and oil production. 
"Direct Air Capture is a vital and scalable carbon removal technology that is necessary to help society achieve net zero," said Michael Avery, President, 1PointFive. "The aviation industry can uniquely benefit from DAC as a pathway to removing carbon emissions securely, practically and on a large-scale."
"As we continue to review and invest in sustainable and innovative technologies and processes that help further our mission, we look forward to seeing the positive impact that partnering with 1PointFive brings to our airline.", said Shinichi Inoue, ANA's President, and CEO.
What is Direct Air Capture?

Direct Air Capture (DAC) is a technology that removes carbon dioxide (CO₂) from the atmosphere.
Using high-powered fans, air is drawn into a processing facility where the CO₂ is separated through a series of chemical reactions. Then the CO₂ is either permanently stored in underground reservoirs through secure geologic sequestration, or is used to make new products such as building materials and low-carbon fuels.
What are the benefits of DAC?
DAC can help reduce the levels of CO2 in the atmosphere and potentially help mitigate climate change. Furthermore, it can addresses CO2 produced by a range of sources, not only those which can be easily managed at the point of emission, such as power plants or industrial facilities.

DAC plants can be built virtually anywhere, which offers flexibility when choosing sites for construction and operation. This could be particularly advantageous in locations where CO2 emissions are high but there is limited space or capacity for traditional carbon capture and storage (CCS) technologies.

DAC technologies can also be scaled up to capture significant quantities of CO2. Large-scale deployment of DAC could potentially capture billions of tons of CO2 per year, making a substantial contribution to global greenhouse gas(GHG) reduction efforts.
The CO2 DAC plants capture can be combined with hydrogen to produce synthetic fuels. These fuels, often referred to as "e-fuels", could potentially offer a carbon-neutral alternative to fossil fuels.
The captured CO2 can also be used in various industrial processes such as the production of construction materials, carbonated beverages, or even in the cultivation of algae for biofuels. This approach, known as carbon capture and utilization (CCU), could create new economic opportunities.
Sign Up for the cleanearth.io weekly newsletter
Our biggest stories delivered to your inbox weekly. 
By signing up you agree to our Disclaimer, our Privacy Policy & Cookie Statement and to receive marketing and account-related emails from cleanearth.io. You can unsubscribe at any time.