Over 250 Suppliers Commit to 100% Renewable Energy for Apple Production by 2030
Apple announced on Wednesday that its manufacturing partners now support nearly 14 gigawatts of renewable electricity around the world, which is a nearly 30% increase over  the last year. The company also stated that more than 250 suppliers across 28 countries are committed to using renewable energy for all Apple production by 2030. This represents over 85% of the company's direct manufacturing spend and more than 20 gigawatts in commitments.
Furthermore, Apple is already carbon neutral for its global corporate emissions. Furthermore, the company uses innovative tools to maintain progress toward its ambitious 2030 goal to be carbon neutral for every product.
One of these tools is the $4.7 billion in Green Bonds that Apple has invested in. These bonds are helping finance the expansion of clean energy solutions and emissions reductions worldwide. Apple has shared details of its Green Bond spend for 2022, which includes investments in large-scale solar, low-carbon design, energy efficiency, and carbon removal.
"At Apple, we're carbon neutral for our own operations and innovating every day to go even further in the urgent work to address climate change," said Tim Cook, Apple's CEO. "With partners around the world, we're adding even more renewable energy to power our global supply chain and investing in next-generation green technologies. The scale of this challenge is immense — but so is our determination to meet it."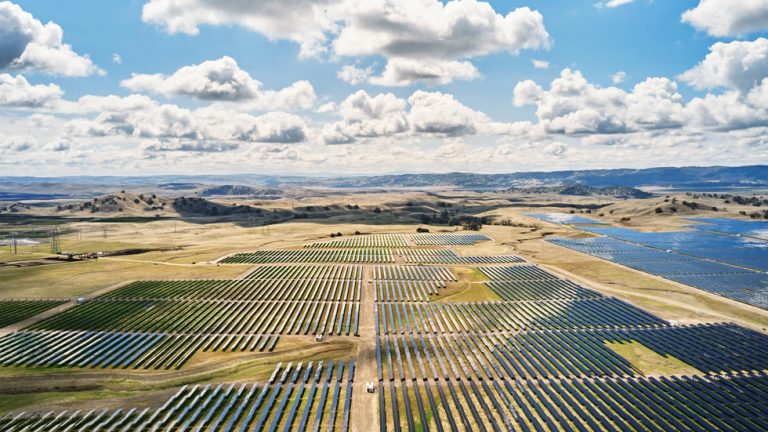 The Energy Transition Is Taking Place Across Apple's Supply Chain
Apple's Supplier Clean Energy Program is another initiative that helps suppliers decarbonize all Apple-related operations and source 100% renewable electricity. More than 40 manufacturing partners have joined this program in the last year.
To help them meet their commitments, Apple offers free learning resources and live trainings through its Clean Energy Academy. Through their participation in the Supplier Clean Energy Program, Apple's suppliers are signaling demand for the expansion of renewable electricity capacity around the world.
Since 2019, the operational renewable energy across Apple's global supply chain has expanded fivefold, currently totaling 13.7 gigawatts. This equated to 17.4 million metric tons of avoided carbon emissions last year — the equivalent of removing nearly 3.8 million cars from the road. Apple also supports about 1.5 gigawatts of renewable electricity around the world to power all corporate offices, data centers, and retail stores, spanning 44 countries.
Apple's manufacturing partners in the United States, China, Japan, Europe, and South Korea are all committed to using 100% renewable energy for Apple-related production. Apple and its partners continue to work together in support of wider deployment of affordable clean energy through collaborations such as the Japan Climate Leaders' Partnership. Some suppliers have already achieved 100 percent renewable electricity for all Apple-related production.
Large tech companies and household brands like Apple, Amazon and Google continue to demonstrate corporate and social leadership in understanding their carbon footprints.  Given the reach and scale of their operations, including their massive data operations, and the corresponding environmental impact, it is necessary for each company to take major steps toward achieving  the energy transition to clean energy sources.
Source: Apple
Subscribe to Our Weekly Newsletter
Enter your email to get the best of Clean Earth Energy straight to your inbox.