Biden Admin Invests $450m in Renewable Energy on Former Coal Mine Sites
The Biden administration is investing $450 million in clean energy projects at current or former coal mines across the United States. The funding, available through the 2021 infrastructure law, will support up to five projects, with at least two earmarked for solar farms. The new grant program will also provide developers of clean energy projects with additional incentives and tax credits available through the 2022 Inflation Reduction Act. 
The program is intended to incentivize clean energy investment in communities, particularly coal communities, that have been affected by the decline in US coal production. The  Department of Energy will oversee the grant program, with applications due by the end of August and grant decisions expected early next year.
The program is part of Biden's efforts to shift the US economy toward renewable energy and away from fossil fuels. The administration has set a goal of cutting greenhouse gas emissions in half by 2030 and achieving a net-zero emissions economy by 2050.
The actions are among steps the Biden administration is taking to transition the U.S. economy away from coal and other fossil fuels, which produce greenhouse gas emissions (GHG) that contribute to global warming. The transition will be to renewable energy sources such as wind and solar power.
The projects are modeled on a former coal-fired power plant in Massachusetts that Biden visited last summer. The state is now shifting to offshore wind power. Biden highlighted the former Brayton Point power plant in Somerset, Massachusetts, calling it the embodiment of the transition to clean energy that he is seeking but has struggled to realize in his first two years as U.S. President. 
"It's very clear that … the workers who powered the last century of industry and innovation can power the next one," said Energy Secretary Jennifer Granholm, whose agency will oversee the new grant program.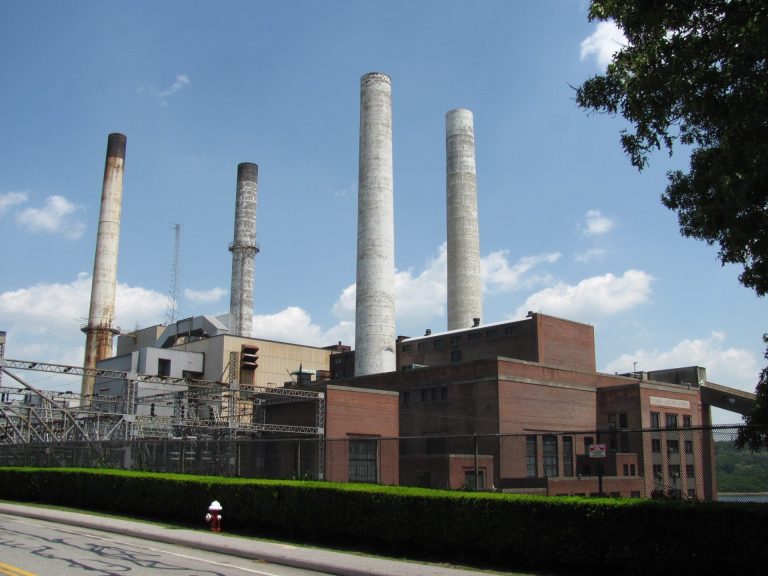 The demonstration projects are expected to be examples for future development, "providing knowledge and experience that catalyze the next generation of clean energy on mine land projects," the Department of Energy said.
West Virginia Senator, Joe Manchin, a fellow Democrat has decried what he calls Biden's anti-coal agenda. Manchin, who chairs the Senate Energy Committee, also slammed Biden last year after the president vowed to shutter coal-fired power plants and rely more heavily on wind and solar energy.
The powerful lawmaker, who represents a coal state, called Biden's comments last November "divorced from reality," adding that they "ignore the severe economic pain" caused by higher energy prices as a result of declining domestic production of coal and other fossil fuels.
Several US states have closed major coal mines or have plans to do so, including West Virginia, Kentucky, Pennsylvania, Ohio, Illinois, Wyoming, and Montana.
These states have faced economic challenges due to declining demand for coal and increasing competition from other energy sources such as natural gas, wind, and solar power.
In the past five years, approximately 60 coal-fired power plants have been retired in the US, representing a total capacity of more than 29 gigawatts. This is due to a combination of factors including environmental regulations, low natural gas prices, and the declining cost of renewable energy.
Subscribe to Our Weekly Newsletter
Enter your email to get the best of Clean Earth Energy straight to your inbox.