BMW CEO Promises 'Benchmark' Range, Charging Speed and Pricing for Neue Klasse Mid-Size EV
BMW Group's upcoming Neue Klasse fully electric vehicles will set the industry benchmark for range, charging speed, and pricing, according to BMW CEO Oliver Zipse. The technology was previewed in the I Vision Dee concept at CES 2023, and is expected to be featured in the new class models set to debut in 2025.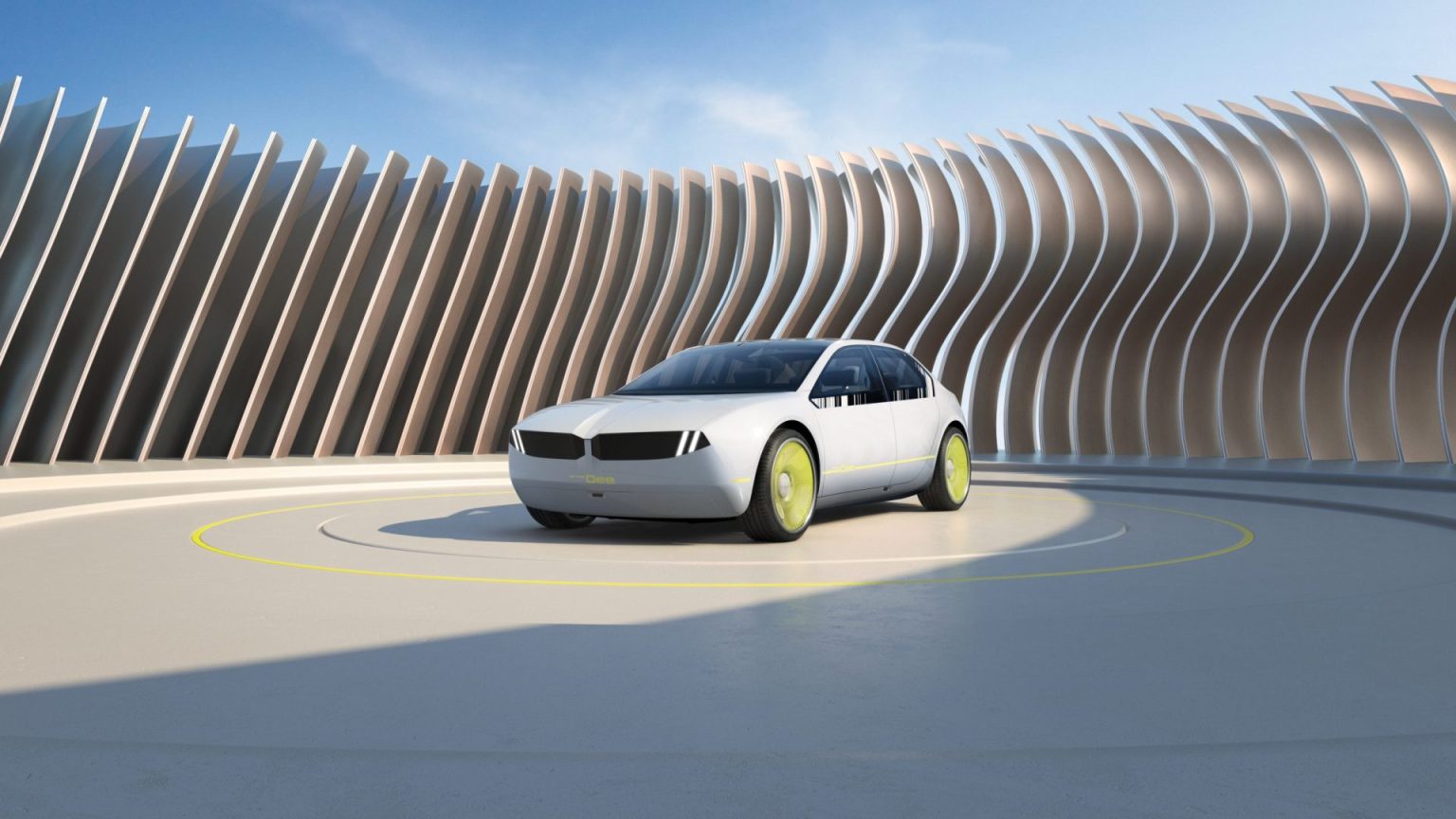 BMW Group's upcoming fully electric alternative to the 3 Series and other vehicles underpinned by its Neue Klasse architecture will become the industry's range, charging speed and pricing "benchmark," BMW CEO Oliver Zipse said.
BMW previewed aspects of the technology in its I Vision Dee concept at CES 2023 in Las Vegas. 'Dee' stands for 'Digital Emotional Experience', BMW said. The technology is expected to be feature in its forthcoming Neue Klasse (German for 'New Class') models.
The first car built on the dedicated EV platform, is expected to be a midsize sedan built at BMW's new manufacturing plant in Hungary, and will arrive in 2025. It will have class-leading leading tech, Zipse said.
"We will be the benchmark in terms of range, charging speed and pricing. Don't forget pricing," Zipse told journalists at the sidelines of CES, without giving any specific details.
BMW previously stated that the platform will use BMW's newly developed round battery cells that it expects to improve energy density by more than 20 percent, charging speed by up to 30 percent and enhance range by up to 30 percent compared to its current battery technology. The battery system plays a key role in the body structure of the NEUE KLASSE. Depending on the model, it can be flexibly integrated into the installation space to save space.
Zipse also stated that Neue Klasse could include a hydrogen drivetrain but told journalists at CES this wouldn't be available at launch. "It will be hydrogen ready but there is no decision at this point to put it in Neue Klasse," Zipse said. The platform won't accommodate combustion engines, BMW said.
The Dee concept doesn't preview the upcoming Neue Klasse sedan, but it does include features the production model will have, such as an expanded head-up display, Zipse stated.
In an interview with Automotive News Europe at CES 2023, Oliver declared he is "absolutely convinced" these big screens will become a thing of the past since they're a source of distraction: "In 10 years, that is gone. Probably the regulator will not allow it."
Zipse went on to say drivers are not looking at the road ahead when they're using in-car screens: "If you have to look down to operate your car, we think it's a big mistake." For this reason, the i Vision Dee concept unveiled at CES demonstrates a more sophisticated head-up display that will trickle down on a production car in 2025 with the first Neue Klasse-based EV.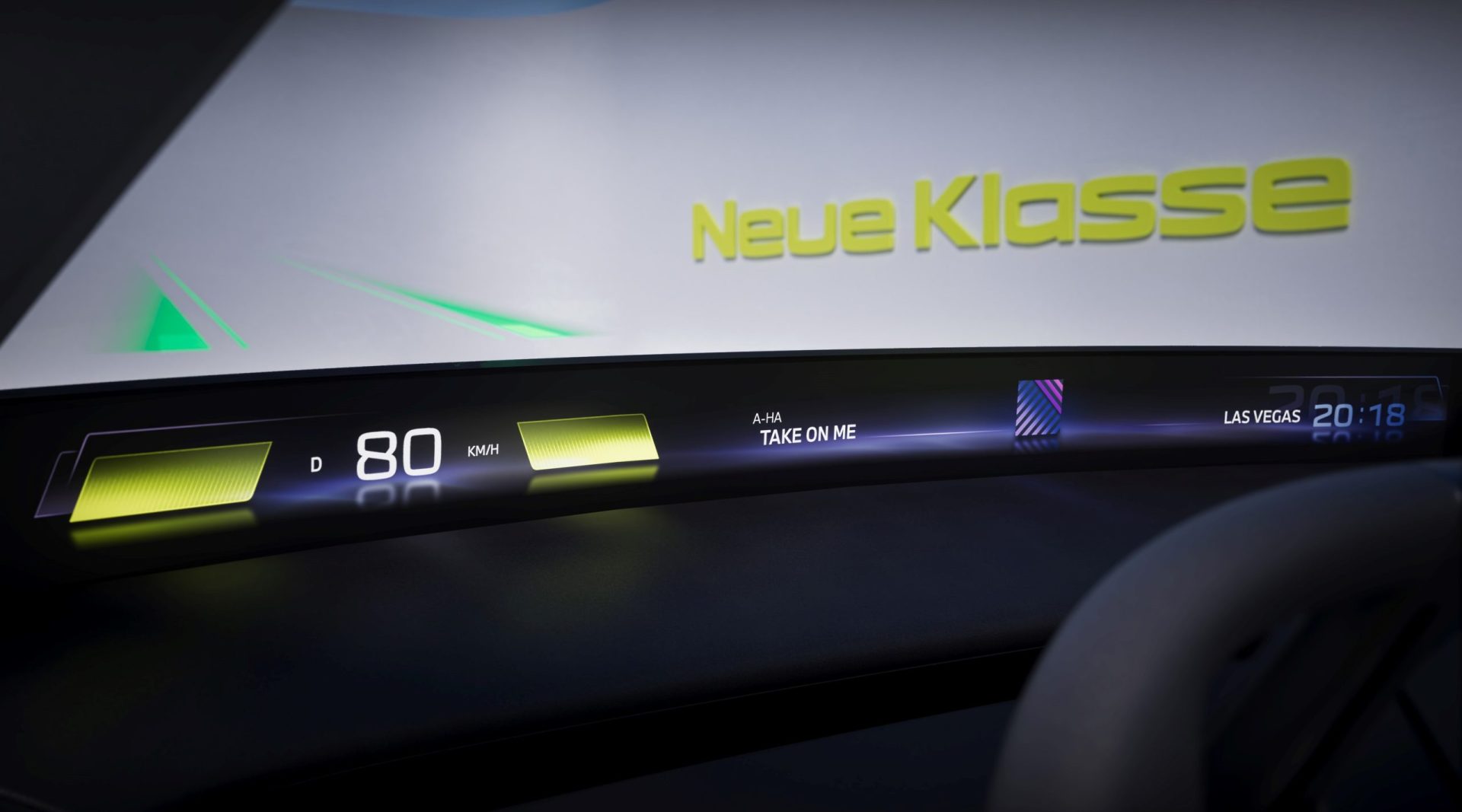 Stephan Durach, head of BMW's Connected Company Development unit, told Automotive News Europe the thinking is to provide "the information you need at the right time to give you the perfect experience. That is what people are asking for."
He explained the added tech should not be a distraction, and a new head-up display earmarked for Neue Klass-based cars will allow drivers to better keep their eyes on the road.
The display runs almost the width of the windshield and includes information currently shown on standard dashboard screens.
BMW has previously said the Neue Klasse platform will offer Level 2 Plus and Level 3 autonomous driving, with Level 2 Plus referring to hands off the wheel, but eyes on the road.
Zipse said that the new architecture will be "mainly focused on the (midsize) segment. It does not cover from the lower segments all the way to the luxury segments."
Subscribe to Our Weekly Newsletter
Enter your email to get the best of Clean Earth Energy straight to your inbox.
We will never spam you or share your email address with anyone!