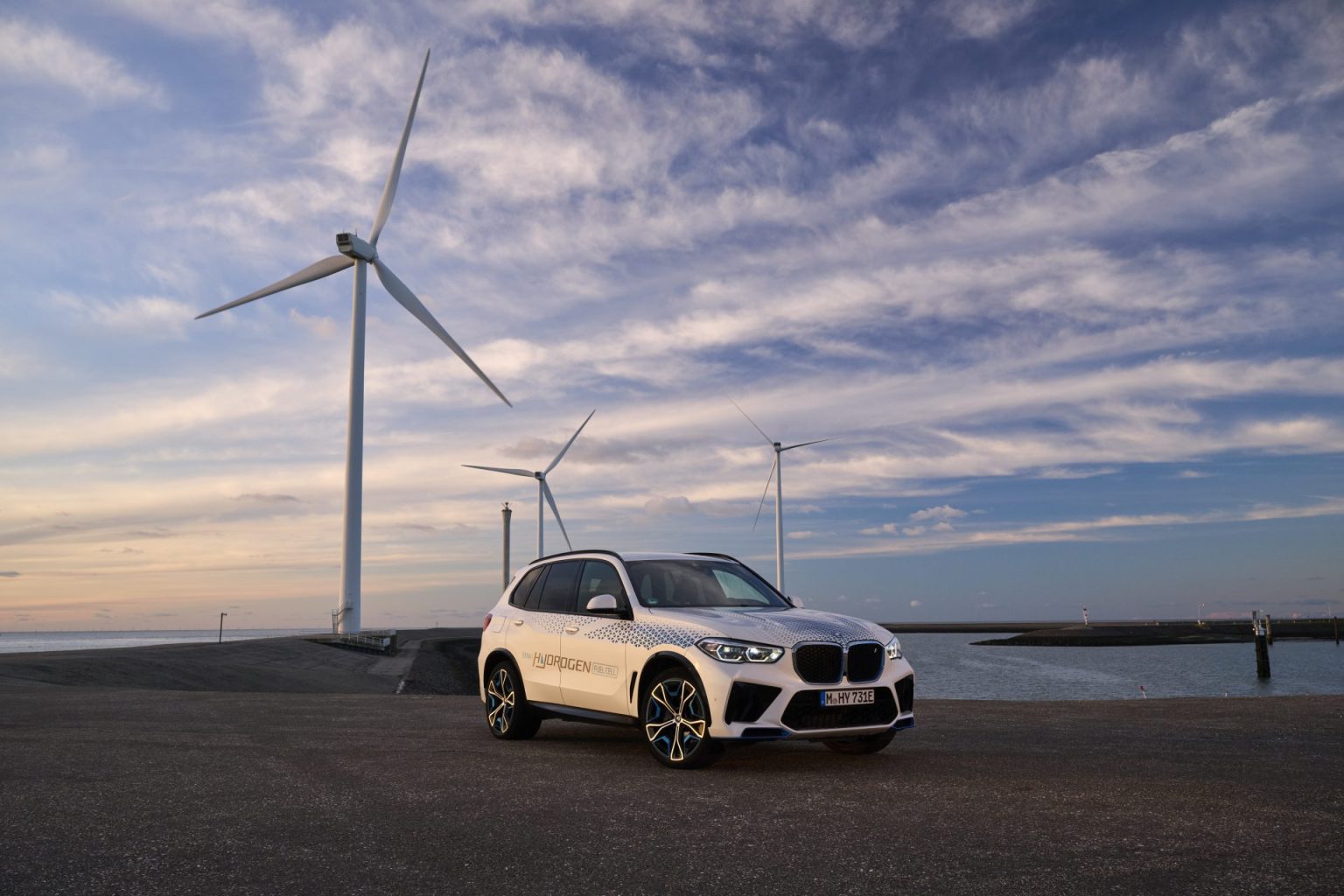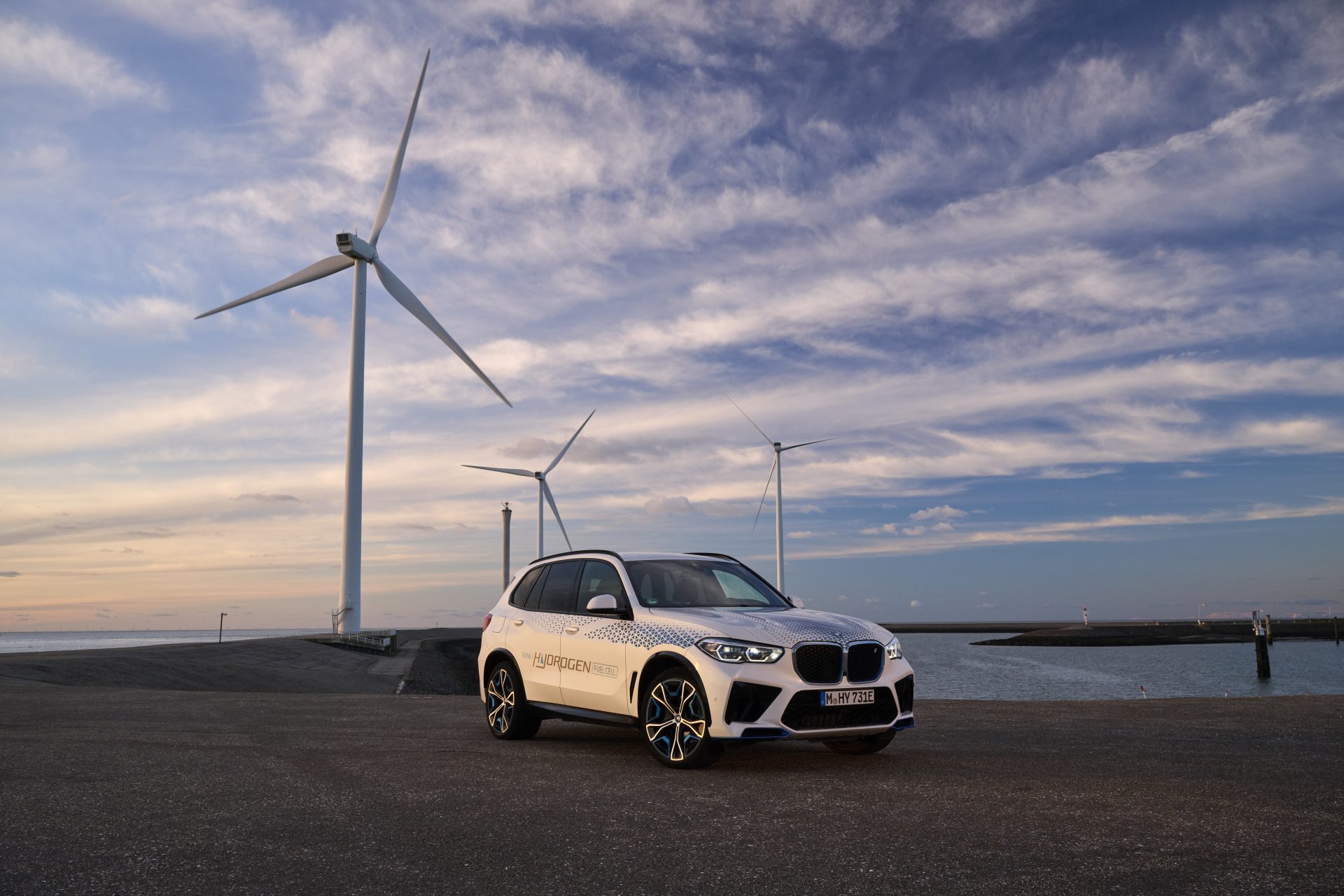 The BMW Group, on Monday, presented international media representatives with the first vehicles in a pilot fleet that will go into service this year. The BMW iX5 Hydrogen vehicle and development project is entering its critical next phase after four years of development work. The fleet, comprised of about 100 vehicles will be deployed internationally for demonstration and trial purposes for designated groups.
BMW CEO, Oliver Zipse said, "Hydrogen is a versatile energy source that has a key role to play in the energy transition process and therefore in climate protection. After all, it is one of the most efficient ways of storing and transporting renewable energies". 
BMW's hydrogen expertise, from concept to reality
The BMW iX5 Hydrogen is based on the current BMW X5, and was first unveiled as a concept at the IAA show in 2019. Its hydrogen fuel cell system is the result of the the company's expertise in the field of electric propulsion technologies. Though still under development, BMW is moving forward with development of hydrogen fuel cell technology as an additional option for zero emission electromobility (E-Mobility)
The hydrogen needed to supply the fuel cell is stored in two 700-bar tanks made of carbon-fiber reinforced plastic (CFRP). The total capacity of the tanks can accommodate almost six kilograms of hydrogen, enough to give the BMW iX5 Hydrogen a range of 504 km (313 miles) in the WLTP cycle. Filling up the iX5 with hydrogen takes about 3 to 4 minutes.
BMW's long-term partnership with Toyota on fuel cell technology
The BMW iX5 Hydrogen's fuel cell system generates a high continuous output of 125 kW/170 hp.  The company sources the individual fuel cells from the Toyota Motor Corporation, with whom they have been collaborating on fuel cell drive systems since 2013.
The iX5 Hydrogen has a highly integrated drive unit using fifth-generation BMW eDrive technology at the rear axle and a power battery with lithium-ion technology developed specially for it. The powertrain channels maximum output of 295kW / 401 hp onto the road. The drive system also has regenerative braking and coasting, which feeds energy back into a power battery.
The BMW iX5 Hydrogen is being built in the company's pilot plant at its Research and Innovation Centre (FIZ) in Munich. This is the interface between development and production where every new model from the company's brands is made for the first time.
With its development of hydrogen fuel cell technology, the company aims to accelerate the transformation of the mobility sector. The company as hydrogen as a key technology toward realizing emission-free mobility. In a statement by Zipse, "One technology on its own will not be enough to enable climate-neutral mobility worldwide."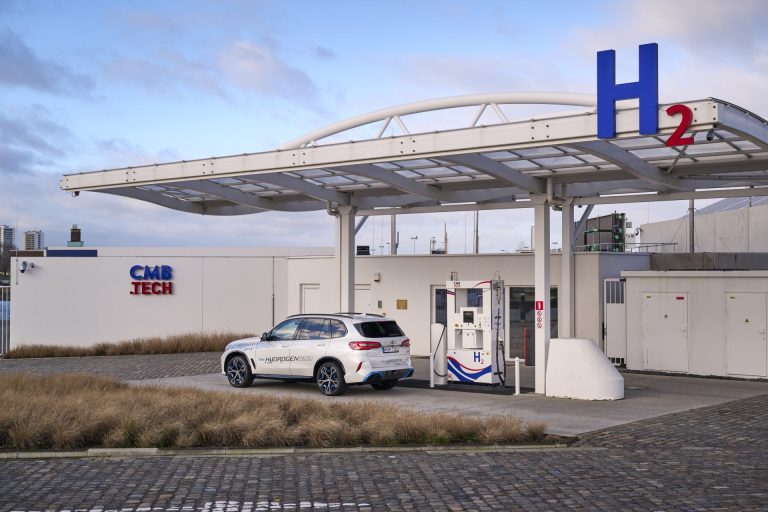 What are the benefits of hydrogen-powered cars?
Hydrogen-powered cars, known as fuel cell electric vehicles (FCEV) have several benefits. They emit only water vapor, making them environmentally friendly and contributing to reducing greenhouse gas emissions.
They are almost 4 times efficient in converting energy into movement compared to internal combustion engine (ICE) vehicles.
Hydrogen is a renewable and sustainable energy source.. It can be produced from renewable sources such as solar, wind and hydropower.
Compared to battery electric vehicles (BEVs), hydrogen cars can be refueled quickly.
Hydrogen fuel cell vehicles reduce air pollution, which can contribute to improved air quality in urban areas.
Hydrogen fuel cell vehicles are generally low maintenance since they have fewer moving parts than gasoline-powered cars.
Are there any drawbacks to hydrogen-powered cars?
Yes. Hydrogen infrastructure worldwide is very limited, making owning and operating a hydrogen-powered car challenging and inconvenient for many FCEV owners.
Hydrogen fuel cell technology is still relatively new, and as a result, it can be expensive for automakers to produce and maintain FCEVs
There is a key safety consideration with FCEVs. Hydrogen is highly flammable, which raises safety concerns around its storage and transportation.
Hydrogen as a fuel has a huge environmental impact. The process of producing hydrogen, e.g. green hydrogen, blue hydrogen, is quite energy intensive. Transport of hydrogen also contributes to carbon emissions, which offsets the emission reduction benefits that hydrogen offers.
Overall, while there is some potential with the BMW iX5, limited infrastructure, as well as the high costs associated with hydrogen production and transport, makes FCEVs impractical in the short term. BMW is trying to prove otherwise with is iX5 fleet. 
Subscribe to Our Weekly Newsletter
Enter your email to get the best of Clean Earth Energy straight to your inbox.