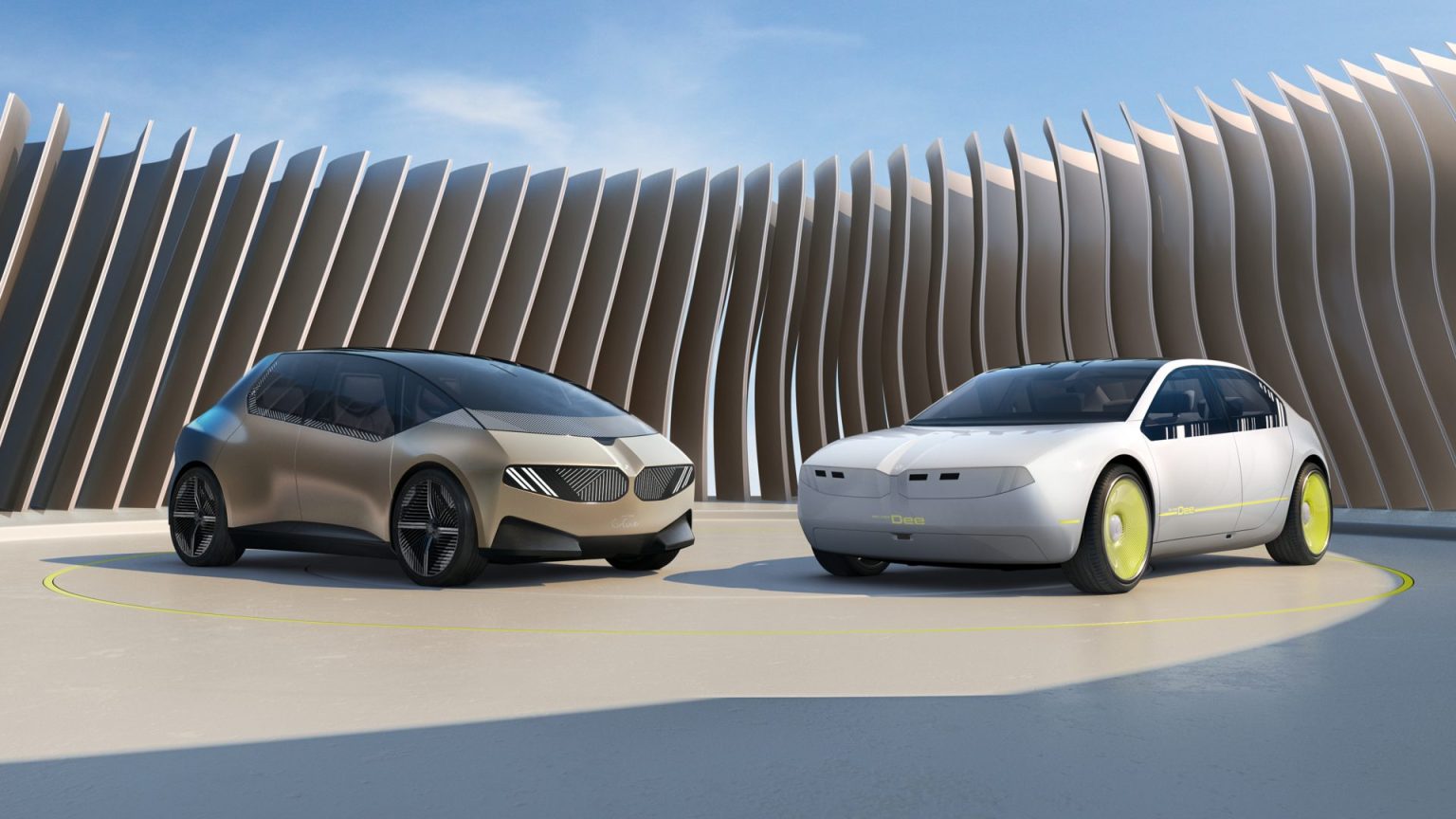 BMW is accelerating its shift to electromobility (e-mobility) and its next generation of NEUE KLASS electric vehicles (EVS). The company is projecting a 50% share of the company's worldwide vehicle sales to be EVs before 2030. 
The company is investing in the expansion of its production network in order to meet its target. This includes Friday's announcement of an € 800 million in its Mexican production site in San Luis Potosí, Mexico. The plant will handle future production of fully electric models for the NEUE KLASSE. It will also handle high-voltage battery production of NEUE KLASSE. 
The new investment will give the San Luis Potosí plant a central role in BMW's transition to electromobility and create around 1,000 new jobs. € 500 million will be designated for construction of a new 85,000 m2 assembly center for  production of next generation high-voltage batteries.
The plant, which opened in 2019 already produces the BMW 3 Series, 2 Series Coupé and the new M2 with roughly 3,000 employees. The plant is designed to be highly flexible, with only minor adjustments needed in the body shop and assembly to incorporate the new vehicle architecture. A special feature of the NEUE KLASSE is the direct integration of the high-voltage battery into the vehicle structure. 

BMW recently invested $1.7 billion US in the expansion of its Spartanburg production site in the US, including $1 billion for production of EVs. The remaining $700 million will be applied toward the construction of a new high-voltage battery assembly center. The company plans to build at least six fully electric models in the US by 2030.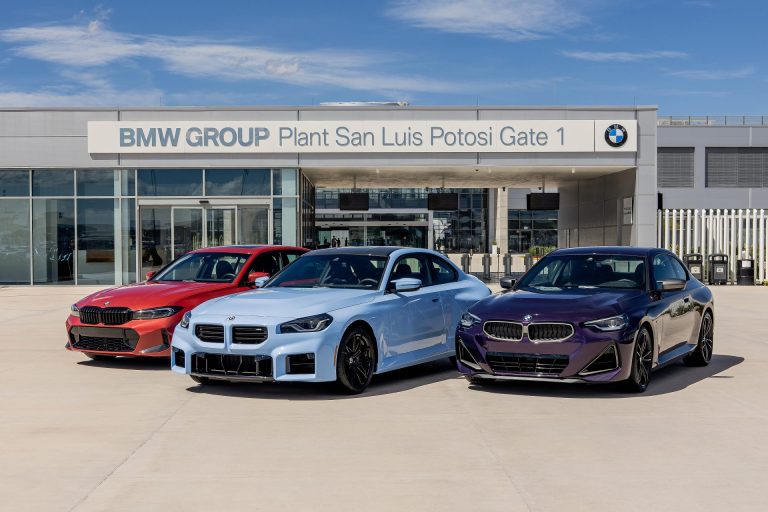 BMW iFACTORY and sustainability-focused production
 
BMW's Plant San Luis Potosí is characterized by its responsible resource management and measures to reduce CO2. The plant is located in a dry region of Mexico, so water conservation is important. 
The plant is also home to the BMW Group's first paint shop to operate without producing process wastewater. The water required for the vehicle painting process is treated and then reused.
As for energy consumption, BMW's San Luis Potosí plant sources only green energy, which it generates itself using a 70,000+ m2 solar array. When the array can't generate enough energy to meet the demands of the plant, energy to the plant is supplemented by electricity from an external solar farm.
BMW's newly-developed round cell lithium-ion batteries will be supplied for NEUE KLASSE vehicles. The batteries were developed specifically for BMW's sixth-generation eDrive technology. The new battery format will increase energy density by more than 20 percent and improve charging speed and range by up to 30 percent.
The cells were developed with sustainability in mind. EV battery production is an extremely carbon intensive process, which significantly increases the overall carbon emissions from EVs over their lifespan.
CO2 emissions from BMW's round cell production will be reduced by up to 60 percent, as a result of cell suppliers relying on energy from renewable resources. For  raw materials used to make the batteries – lithium, cobalt and nickel, BMW is relying on circular economy by using a percentage of the materials from retired batteries. 
The first NEUE KLASSE will be produced at BMW's plant in Debrecen, Hungary, beginning in 2025, followed by the company's main plant in Munich. The San Luis Potosí plant will begin producing NEUE KLASSE vehicles in 2027.
Subscribe to Our Weekly Newsletter
Enter your email to get the best of Clean Earth Energy straight to your inbox.