BMW's to Introduce Level 3 Autonomy In 7 Series
Having secured Germany's approval for Level 3 automated driving, the automotive giant looks to make a significant impact on the future of driving.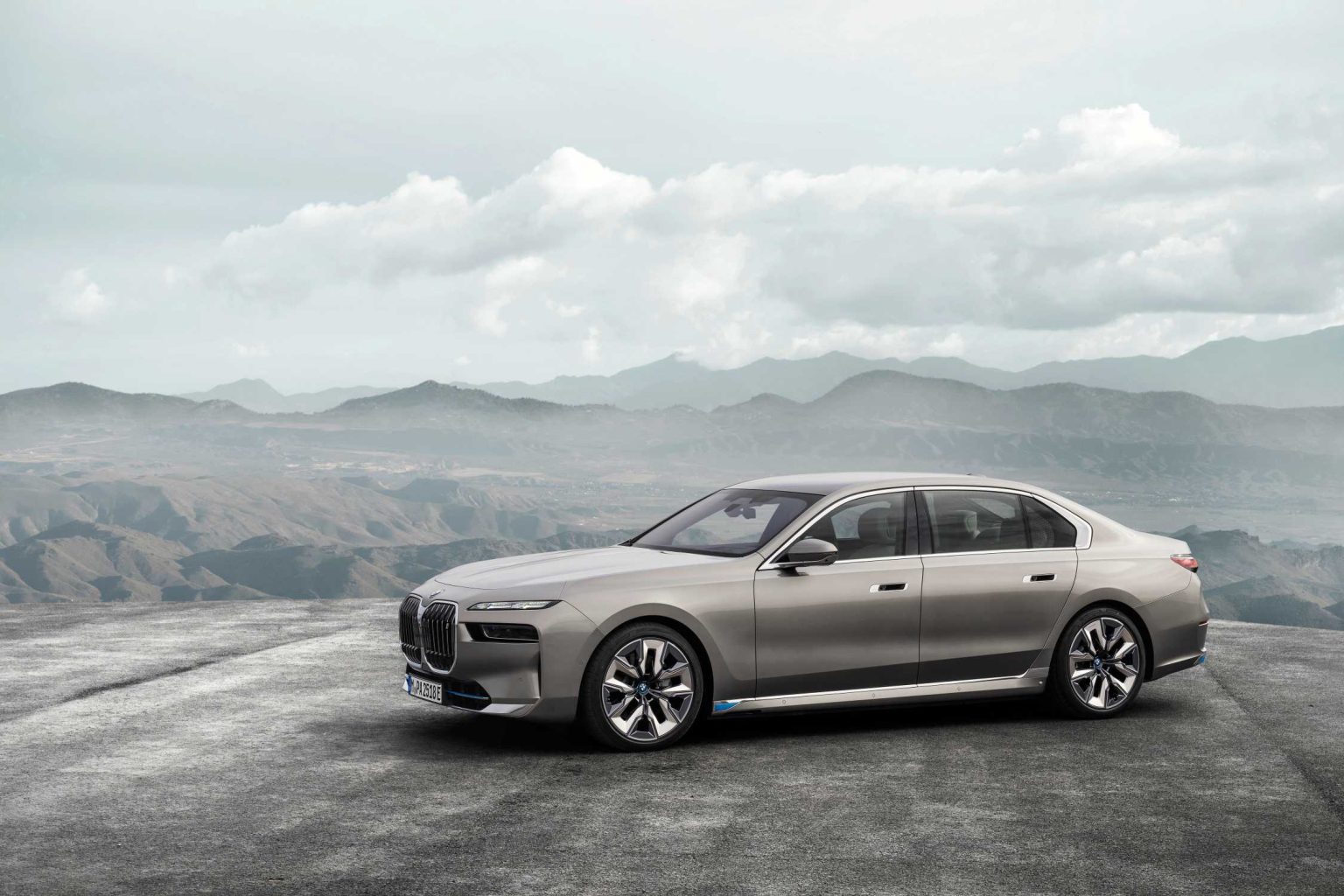 BMW is preparing to enhance its self-driving capabilities, with the aim of surpassing Tesla's Full Self Driving capability. The company's 7 Series luxury sedan is expected to be the first vehicle in the BMW lineup to feature the advanced system.
As Nicolai Martin, BMW's lead for automated driving, revealed to German publication, Handelsblatt, "We've received approval from the Federal Motor Transport Authority to introduce level 3 automated driving in Germany." He confirmed that this system will be introduced in the 7 Series this year.
The development positions BMW alongside Mercedes-Benz as the second German brand to be granted regulatory approval for autonomous driving systems. Martin highlighted that the technology allows the driver to momentarily shift focus to tasks like watching videos or checking emails, indicating that BMW's system might be more advanced than Tesla Full Self Driving. 
Tesla's vehicles, although equipped with self-driving functionalities, still require drivers to stay alert at all times. Tesla's "Autopilot" sits at Level 2 out of a five stages to fully autonomous vehicles.
A key feature of BMW and Mercedes' new system is its ability to make decisions independently, representing a shift in the auto industry as the German automakers are now willing to assume liability for the behavior of their vehicles. 
Initially, BMW's autonomous driving system will be approved for speeds up to 60 kph under ideal conditions. While Mercedes plans to increase the capability to 90 kph by the end of 2024 ,and eventually 130 kph, BMW has similar plans but hasn't released a timeline.
The automotive industry has been developing autonomous driving capabilities for two decades. Over the years, the focus has split in the types of capabilities autonomous vehicles feature. Companies like Waymo and GM's Cruise are increasingly launching self-driving taxi services in cities. On the other hand, traditional automakers are steadily shifting driving functions, like steering and braking, towards autonomy, which offers them another revenue stream. 
BMW's aim is to ensure a seamless transition between manual and automated driving. Challenges remain, particularly concerning the handover of control between the driver and the system. For instance, when conditions are optimal, the car might offer to take control, pulling the steering wheel away from the driver. If the system wants the driver to retake control, alerts will sound, giving the driver a ten-second window to respond.
For BMW, this isn't just about innovation but also reputation. After some initial delays and challenges in collaborating with partners like Intel and Mobileye, they are now set to introduce autonomous driving capabilities in the 7 Series.
The integration of self-driving functions is an expensive undertaking. To ensure safety, German automakers are investing in advanced technologies like Lidar sensors, which significantly increase the cost per vehicle. This is reflected in the pricing, with Mercedes charging between €5,000 and €7,500 for its "Drive Pilot" feature. BMW plans to introduce similar pricing.
Sign Up for the cleanearth.io weekly newsletter
Our biggest stories delivered to your inbox weekly. 
By signing up you agree to our Disclaimer, our Privacy Policy & Cookie Statement and to receive marketing and account-related emails from cleanearth.io. You can unsubscribe at any time.