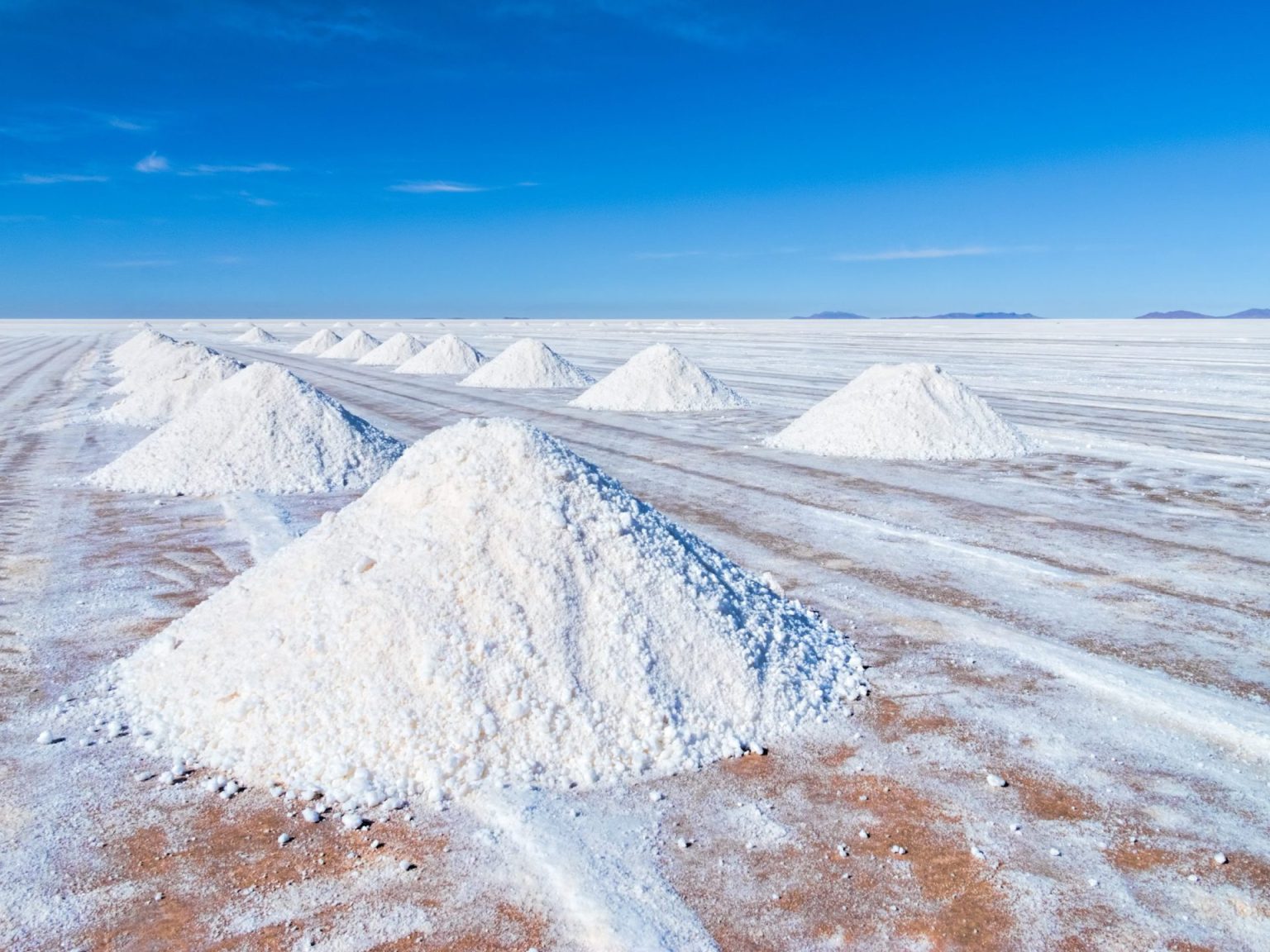 YLB has selected a group of Chinese firms that includes global EV battery leader, Contemporary Amperex Technology Co. Ltd. (CATL), its recycling subsidiary BRUNP, and mining company, CMOC to construct two plants that will use direct lithium extraction (DLE) to extract up to 50,000 metric tons of lithium carbonate per year from salty brines. However, experts have expressed doubt about the feasibility of the project, citing past failures, local opposition, and the untested nature of DLE technology.
In 2021, YLB began soliciting proposals to mine Bolivia's vast lithium reserves using direct lithium extraction (DLE), a set of technologies designed to remove lithium from salty brines. It received submissions from companies in Argentina, China, Russia, and the US.
Bolivia has the largest lithium resources in the world, with 21 million metric tons according to the US Geological Survey.
Andy Leyland, founder of the battery supply chain consultancy SC Insights says relying on DLE is risky because the technology has not been proven at large scale. None of the companies in the Chinese consortium have produced lithium using DLE. Leyland added that they may end up outsourcing the technology to another firm. 
What is Direct Lithium Extraction?
DLE is the latest trend in extracting lithium. It typically competes with the traditional process of using brine ponds and an evaporation process. The large scale economics of DLE are still uncertain but it appears to be carving out a niche place for lower grade brine projects, geothermal brine projects, and petroleum brine projects.

DLE's key advantages include:
Faster lithium production that takes a matter of hours or days  compared to more than 1 year via evaporation ponds.
Much smaller environmental footprint as no need for a huge area of evaporation ponds, hence a more favorable environmental and sustainability profile.
DLE is not weather dependent, meaning sunny and dry weather conditions are not required for the evaporation process.
Lower water consumption as the brine is returned to the salt flats (salar) after the lithium is extracted.
Offers the potential to make low grade lithium projects economically viable.
Up to 99% lithium recovery compared to ~40% with the conventional process. On average, DLE typically recovers 70-90% of lithium.
DLE Can potentially produce a higher purity battery grade lithium final product that sells at a premium versus lower grade.
Lithium represents an alternative to fossil fuels to drive how the world lives and moves. As the lightest known metal on the planet, lithium is widely used in electronic devices like mobile phones and laptops. With an increasing shift to electrified mobility (e-Mobility), there is an even greater demand for lithium to support the production of electric vehicles.
EVs are set to account for up to 60 per cent of new car sales by 2030. The battery in a Tesla Model S, for example, uses around 12 kg of lithium, making it an essential element needed for the production of lightweight, rechargeable batteries.
It remains to be seen if the Bolivia – China consortium partnership will prove successful. The country has a history of unstable leadership, political turnover and strong opposition to lithium mining projects. In addition, DLE extraction is unproven at scale.
If the project is successful, however, lucrative opportunities exist for Bolivia and CATL. The latter has the potential to extend its competitive and geopolitical advantages in batteries and EVs.
Source: Chemical & Engineering News
Subscribe to Our Weekly Newsletter
Enter your email to get the best of Clean Earth Energy straight to your inbox.