BYD Surpasses LG as World's Second Largest EV Battery Producer
With BYD now trailing only its domestic rival Contemporary Amperex Technology (CATL), the two companies collectively control more than half of the global market.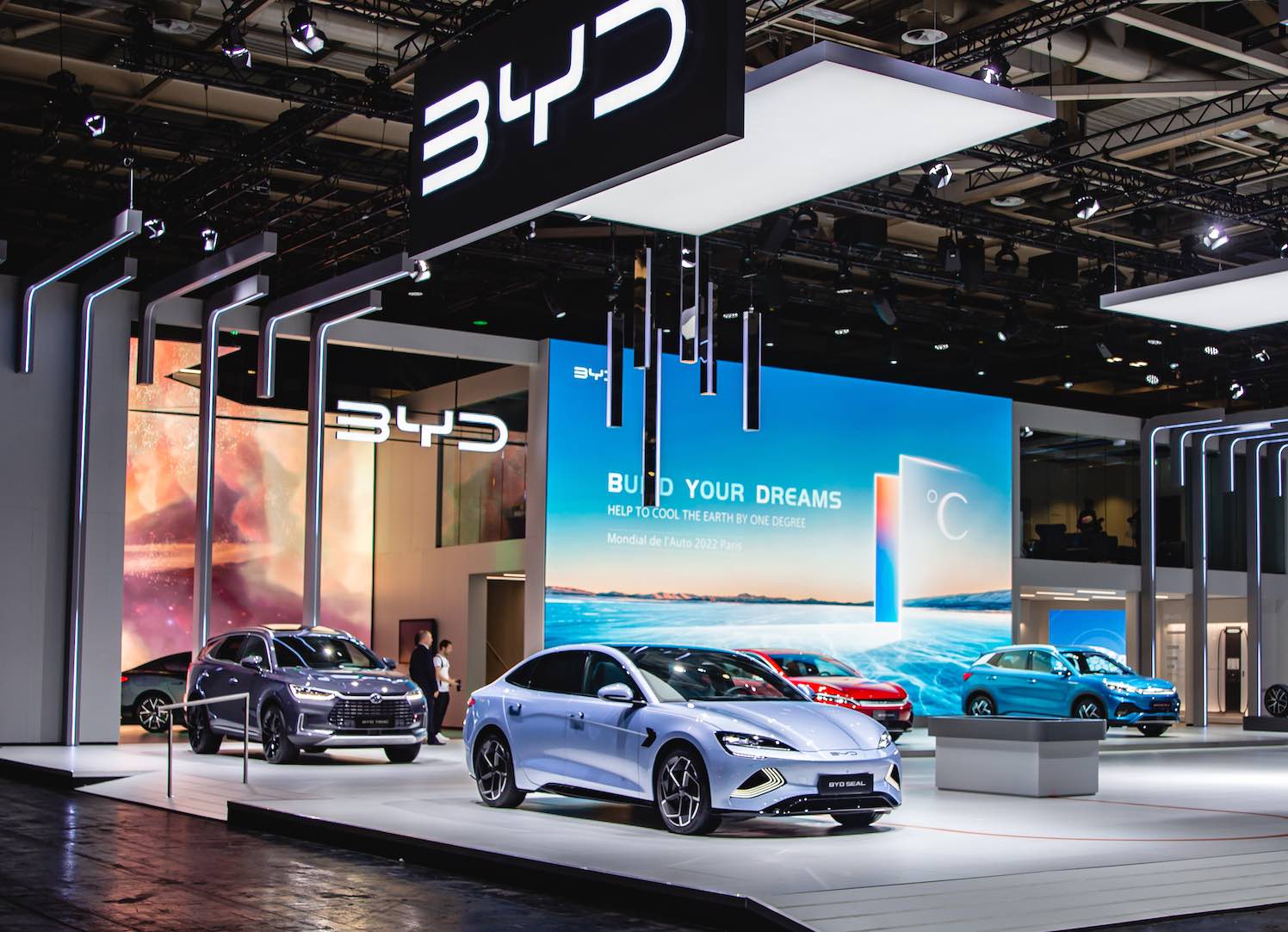 China's BYD, supported by Warren Buffett's Berkshire Hathaway, has surpassed South Korea's LG Energy Solution to become the world's second-largest producer of electric vehicle (EV) batteries. This development highlights China's continued dominance in the EV industry as global adoption of electric vehicles accelerates.
BYD, headquartered in Shenzhen, China, is the largest EV manufacturer globally. The recent performance of its battery business now places the company second only to its domestic competitor, Contemporary Amperex Technology (CATL). Together, these two companies control a combined 52% of the global market, according to South Korea's SNE Research.
Between January and April, BYD installed 29.4 gigawatt hours (GWh) of batteries, marking a 108.3% increase from the previous year's 14.1 GWh. The company's rapid growth has netted it a global market share of 16.1%. In comparison, LG's battery installation volume grew by 49.3% to 25.7 GWh, representing 14.1% of the global market. CATL  supplied 65.6 GWh of batteries, resulting in a 55.6% year-on-year increase and accounting for 35.9% of the global market. Each gigawatt hour of BYD's blade batteries can power approximately 13,000 EVs, each with a driving range of around 500 kilometers.
Industry experts anticipated BYD's expanding market share in the EV battery business as more automakers recognize the quality of its products. Davis Zhang, a senior executive at Suzhou Hazardtex, a specialized vehicle battery supplier, stated that China will continue to play a leading role in expanding EV battery capacity worldwide.
Chinese battery manufacturers have been outperforming their global competitors, driven by the rapid growth of EV sales in China. Between January and April, EV sales increased by 36% year-on-year to reach 1.84 million units, although this growth rate was slower than the 96% recorded in 2022.

BYD's blade lithium iron phosphate battery packs have gained popularity among drivers and car manufacturers. These batteries utilize a pattern that enhances energy density and improves resistance to overheating. Additionally, Tesla's Gigafactory Berlin has also sourced blade batteries from BYD.
Chinese EV battery producers are now focusing on expanding their presence overseas, as international automakers like BMW and Volkswagen increasingly place orders for their products. In February, Ford Motor announced a collaboration with CATL to establish a $3.5 billion EV battery factory in Michigan. Unlike typical joint ventures, Ford will fully own the plant and produce CATL's low-cost lithium ferrous phosphate battery under license.
China boasts six of the world's top 10 battery makers. Governments around the world, particularly in the U.S. and Europe, have recognized Chinese dominance in EV batteries, and are implementing policies to counter it. There are also great concerns as it relates to the influence and control of the Chinese government over domestic companies. Furthermore, both blocs have passed legislation to incentivize domestic production of EV batteries, electric vehicles, and vehicle charging infrastructure.