Chevy Shows New Blazer EV Police Patrol Vehicle In Action
Chevy's new purpose-built and Pursuit-rated EV for law enforcement has several unique features that will change the future of police patrol.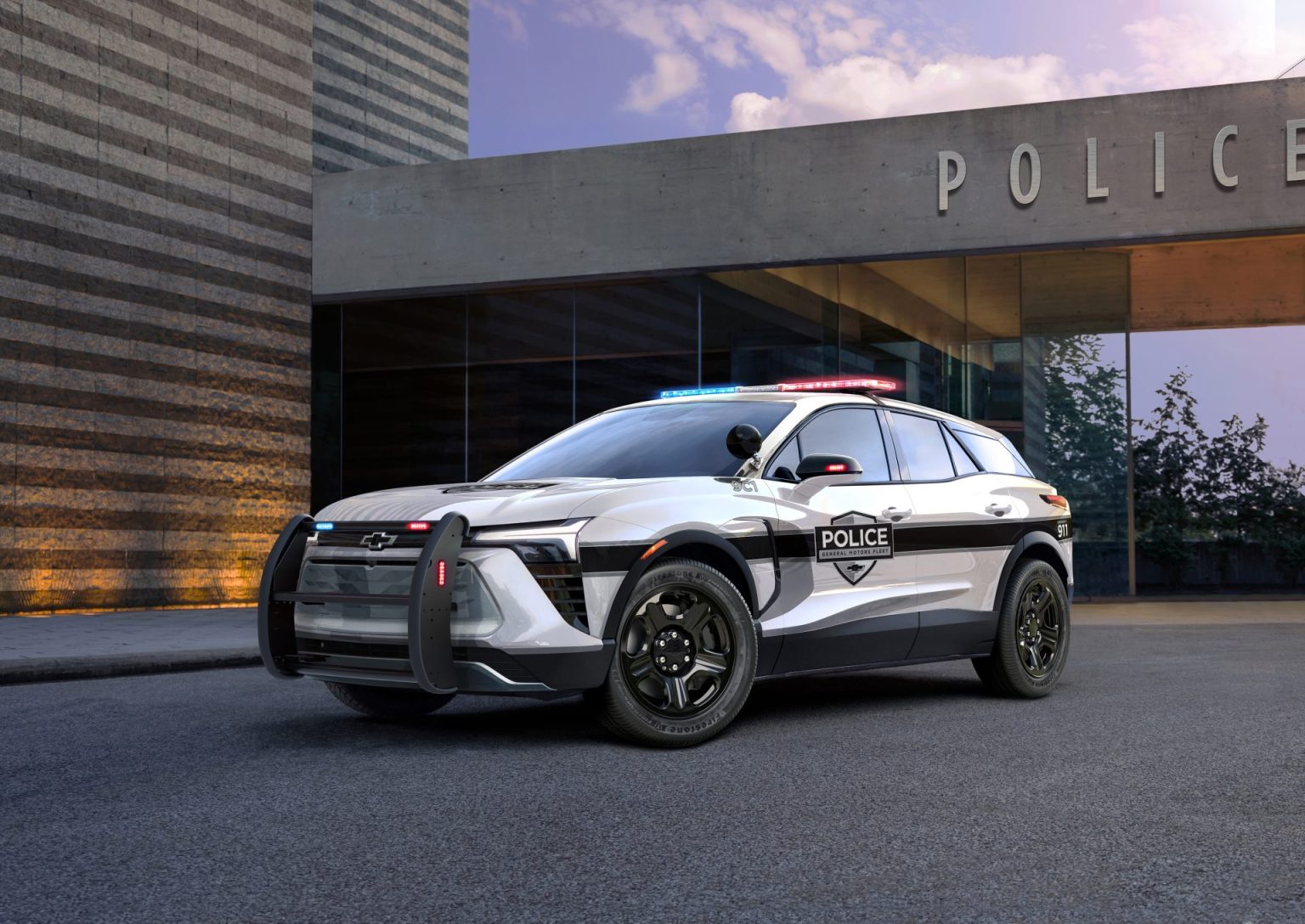 Chevrolet has announced the Blazer EV Police Pursuit Vehicle (PPV) for law enforcement missions. As the only purpose-built Pursuit rated EV, it brings together a combination of features specifically designed to meet the needs of law enforcement.
Developed by GM Envolve, Blazer EV PPV is built on GM's Ultium platform. The electrified all-wheel drive crimefighter packs 498 horsepower and reaches a top speed of 130 MPH. According to GM, Blazer EV PPV can reach even greater top speeds with aftermarket equipment upgrades.
To operate at such speeds, Blazer EV PPV has a near 50/50 front-to-rear weight distribution, resulting in a sporty and responsive vehicle for pursuit duties.
Other key features include a certified speedometer, heavy-duty suspension, underbody skid plates, and 20″ steel wheels, covering 6 piston Brembo brake calipers.
To stay ready for action, Blazer EV PPV supports multiple charging levels, including support for 190 kW DC Fast Charging feature that can add 71 miles of range in just 10 minutes. For day-to-day police operations, Blazer EV PPV supports upgraded Level 2 charging that enables the cruiser to charge at up to 19.2 kW
Law enforcement vehicles, with their various systems that are utilized across a variety of situations, have much greater electrical demands than standard passenger vehicles. Blazer EV PPV's electric architecture was specifically developed to meet the extensive electric demands of emergency lights, radio equipment, and computers. According to GM, Blazer EV PPV can idle between 20 to 50 hours on a single charge.
To see Chevy Blazer EV PPV in action, watch GM Envolve's video. 
Sign Up for the cleanearth.io weekly newsletter
Our biggest stories delivered to your inbox weekly. 
By signing up you agree to our Disclaimer, our Privacy Policy & Cookie Statement and to receive marketing and account-related emails from cleanearth.io. You can unsubscribe at any time.