China Installs First Deep-Sea Wind Turbine
China National Offshore Oil Corporation (CNOOC) has completed the installation of its first floating deep-sea wind turbine. The wind turbine, called CNOOC Guanlan, is being hailed as a breakthrough due to its ability to handle harsh sea conditions in deep and open seas.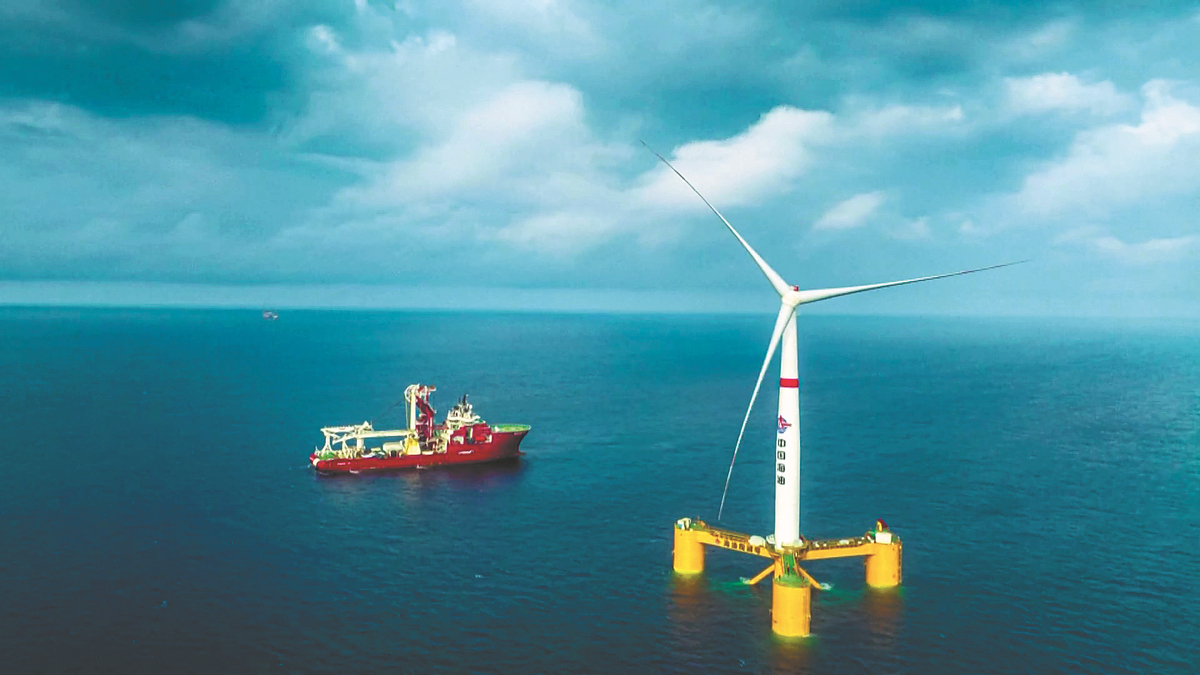 China's first deep-sea wind turbine, developed and owned by China National Offshore Oil Corporation (CNOOC), has been successfully installed to power the state-owned company's offshore oil field. The turbine, known as CNOOC Guanlan, weighs over 11,000 tons and is capable of handling harsh sea conditions.
The 7.25 Megawatt (MW) turbine and its foundation were positioned nearly 135 km (85 miles) offshore from Wenchang, China in water depths greater than 100 meters (325 feet). This massive structure reaches a height of 200 meters with the ballast system weighing 4,000 tons. 
CNOOC also reported that placement of the 5 km (3 mile) log dynamic submarine cable had been completed. The cable was designed to withstand conditions up to nearly a depth of 120 meters (400 feet). It is composed of three 35 kV cables and three 12-core fiber optic cables. 
The floating offshore wind structure is currently undergoing final commissioning. Once activated, the turbine will have an annual power generation capacity of 22 million kilowatt hours (kWh), which is enough energy to power nearly 18,000,000 US homes for 1 hour. The turbine is expected to be in service for at least 25 years.
This installation is noteworthy because the average offshore wind turbine is installed at a depth of 33m (108 feet.) CNOOC believes that its installation will be a model for the offshore wind sector.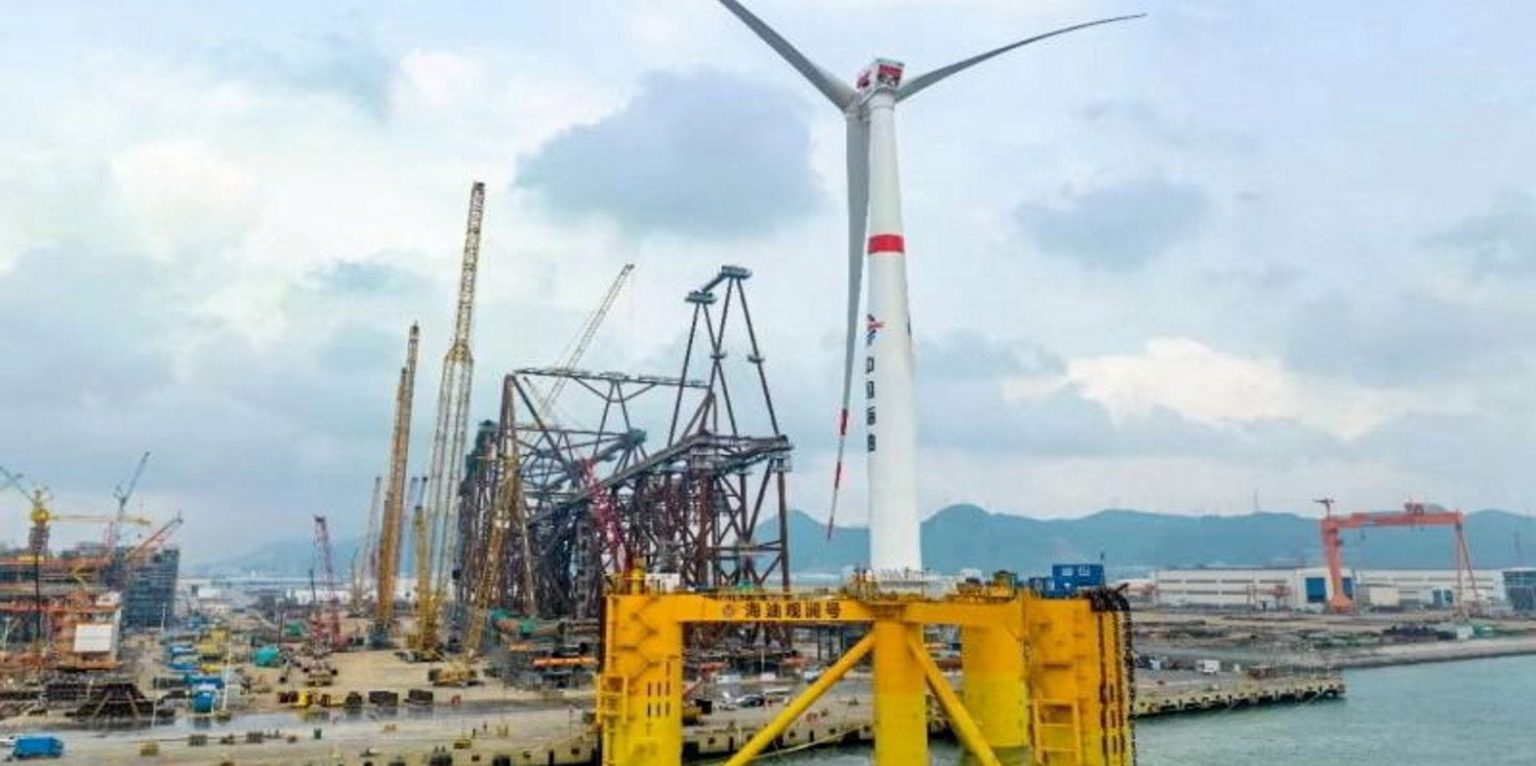 Floating offshore wind turbines are a promising technology for generating clean, renewable energy, but they also face several challenges. One of the main challenges is the high cost of developing, installing, and maintaining these turbines compared to onshore wind turbines.
Additionally, the harsh ocean environment can cause wear and tear on the turbines, making maintenance and repairs more frequent, difficult and expensive. Installing floating wind at deep sea depths can also pose logistical and regulatory challenges.
Despite these challenges, offshore wind has many benefits. One major advantage is the abundance of wind resources in offshore areas, which offer more energy generation potential than onshore wind farms. Additionally, offshore wind turbines can be placed farther from population centers where individuals might find them unsightly, or might prompt backlash from communities. Offshore wind turbines are often beneficial to marine life by creating artificial reefs and protecting vulnerable habitats.