Consumer Skepticism Toward Self-Driving Cars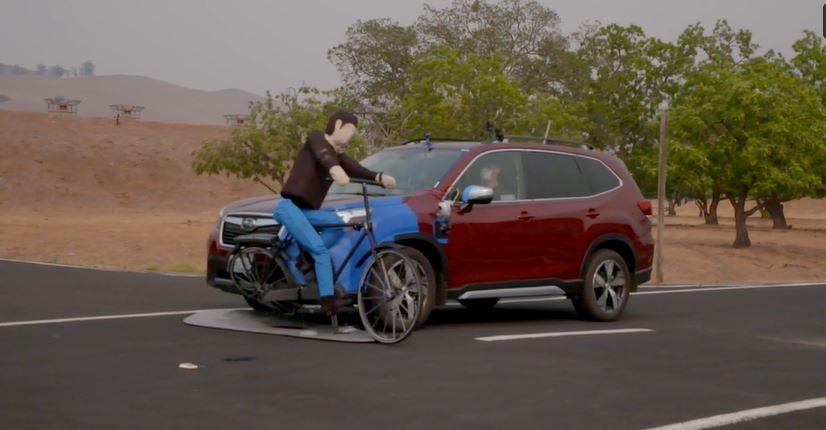 In AAA's latest survey of consumer attitudes about autonomous vehicles, drivers overwhelmingly want automakers to improve the performance of existing driver support features rather than develop self-driving cars. This sentiment is backed by another round of AAA testing that reveals ongoing inconsistent performance remains with available driving assistance systems, resulting in crashes with a car and a bicyclist. 
The failures occurred regardless of vehicle make and model. It is the third time AAA has studied these systems' performance. AAA urges automakers to listen to consumers and improve what is currently available before focusing on future technology.
"You can't sell consumers on the future if they don't trust the present," said Greg Brannon, director of AAA's automotive engineering. "And drivers tell us they expect their current driving assistance technology to perform safely all the time. But unfortunately, our testing demonstrates spotty performance is the norm rather than the exception."
Consumers surveyed told AAA they are more interested in improved vehicle safety systems (77%) versus self-driving cars (18%).  But new testing, the third round by AAA's Automotive Engineering team in the last few years, found that vehicles with an active driving assistance system (also known as Level 2 systems) failed to consistently avoid crashes with another car or bicycle during 15 test runs.  A foam car similar to a small hatchback and a bicyclist dummy was used for this testing.
Testing Results
– A head-on collision occurred during all 15 test runs for an oncoming vehicle within the travel lane. Only one test vehicle significantly reduced speed before a crash on each run.
-For a slow lead vehicle moving in the same direction in the lane ahead, no collisions occurred among 15 test runs.
– For a cyclist crossing the travel lane of the test vehicle, a collision occurred for 5 out of 15 test runs, or 33% of the time.
– For a cyclist traveling in the same direction in the lane ahead of the test vehicle, no collisions occurred among 15 test runs.
While the refinement of available active driving assistance systems improves, drivers must remain continuously engaged in the driving task. The research vehicles performed as expected during the closed-course testing for routine situations, such as approaching a slowing moving vehicle or bicyclist from behind.  
However, all test vehicles collided with either the simulated passenger car or the adult cyclist multiple times during "edge-case" testing, like a car approaching head-on or a bicyclist crossing directly in front of the test car. This reinforces recent AAA research calling for direct driver monitoring systems with camera-based technology to be integrated into active driving assistance systems.
A troubling belief in commercially available self-driving cars was also revealed in the data, with 12% of consumers surveyed incorrectly thinking they could buy such a vehicle while 53% were unsure if they could.
Previously, AAA found that active driving assistance systems failed to maintain lane position in real-world conditions consistently and had other challenges in closed-course testing. 
Consumer Survey Methodology
The AAA consumer survey was conducted on January 13-16, 2022, using a probability-based panel to represent the U.S. household population overall. The panel provides sample coverage of approximately 97% of the U.S. household population. Most surveys were completed online; consumers without Internet access were surveyed over the phone. A total of 1,107 interviews were conducted among U.S. adults 18 years of age or older. The margin of error for the study is 4% at the 95% confidence level.
Vehicle Testing Methodology
Closed course testing occurred at AAA Northern California, Nevada, and Utah's GoMentum Station proving ground in Concord, California. Using a defined set of criteria, AAA selected the following vehicles for testing: 2021 Subaru Forester with "EyeSight®," 2021 Hyundai Santa Fe with "Highway Driving Assist," 2020 Tesla Model 3 with "Autopilot" and were sourced from the manufacturer or specialty rental fleets. 
Source: AAA