Delta Unveils Seat Allowing Wheelchair Users to Stay in Their Chairs During Flights
Developed in collaboration with Air4All, this innovative seat allows passengers using powered wheelchairs to remain in their own chairs for the entire duration of their journey.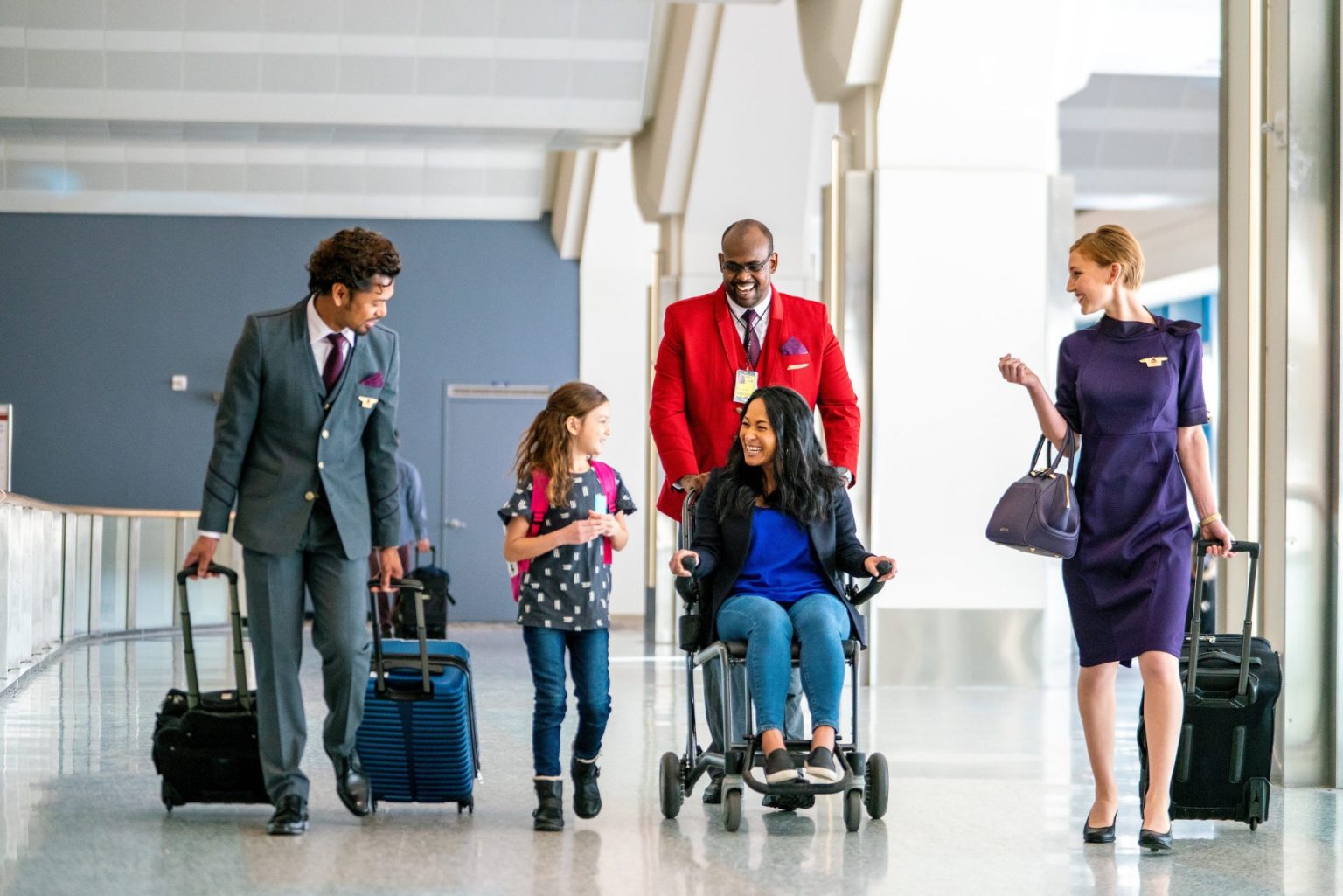 In a groundbreaking development, Delta Flight Products (DFP) will showcase a fully functional prototype of a unique airplane seat at the 2023 Aircraft Interiors Expo (AIX) in Hamburg, Germany. The seat, designed in collaboration with UK-based consortium Air4All, enables passengers using powered wheelchairs to remain in their own chairs for the duration of their travel.
The patented design, set to revolutionize air travel for individuals with reduced mobility, offers both comfort and safety to all passengers. By converting a standard passenger seat into a wheelchair restraint, the innovative solution provides access to essential features such as headrests, center console tray tables, and cocktail tables that adjust to accommodate passengers in wheelchairs. This enables airlines to maintain the original cabin design for every seat.
Additionally, the implementation of this seat will streamline the boarding and disembarking process, providing a more seamless experience for passengers with reduced mobility (PRM).
"Air4All, in collaboration with DFP and our robust production and manufacturing capabilities, is exploring new ways to ensure equal access to comfort, safety, and dignity for all customers. This patented design opens up new possibilities for customers with disabilities to enjoy the travel experience they truly deserve.", stated Rick Salanitri, President of Delta Flight Products. "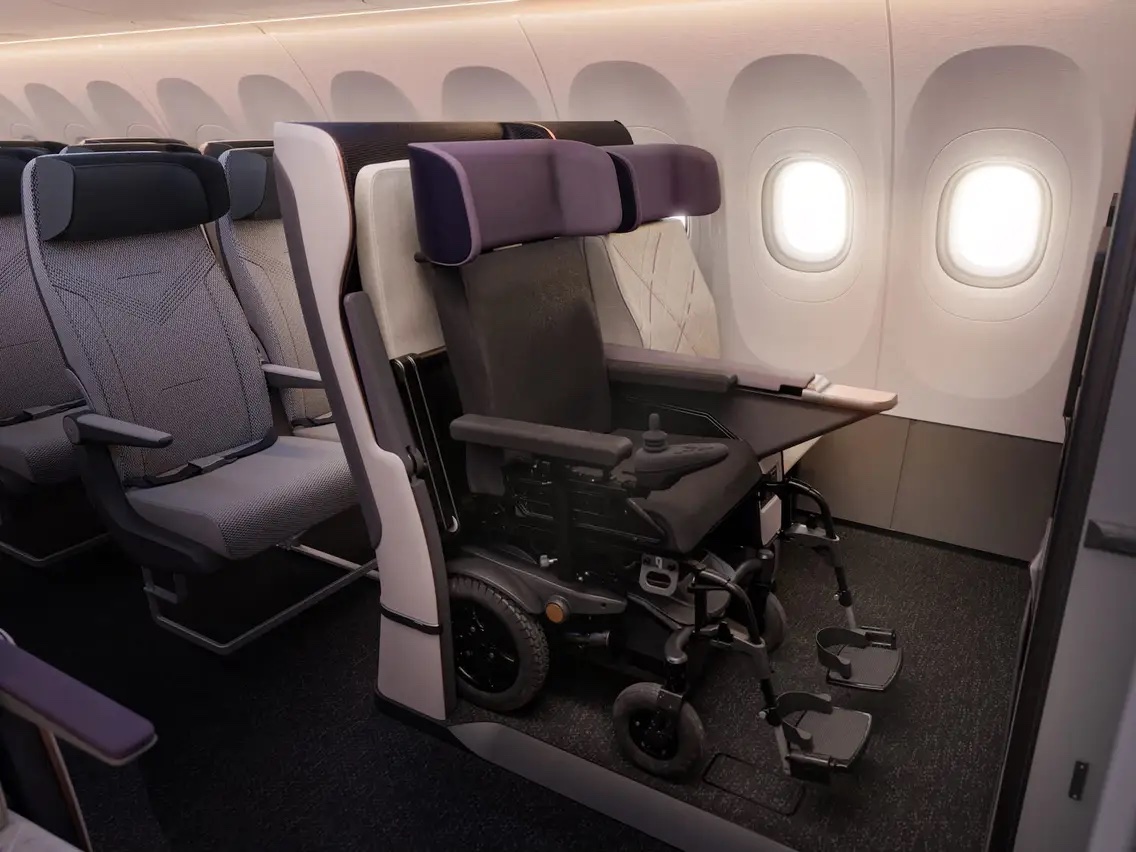 The significance of this innovation in air travel was emphasized by Chris Wood, Founder of Flying Disabled, who remarked, "An innovation like this in air travel provides those with reduced mobility a safe and comfortable way for them to travel and remain in their own power wheelchair. It has taken a truly collaborative effort to develop this seat, and we believe this product provides an optimal solution for all parties involved."
After its debut at AIX, the seat will undergo final design and validation before entering testing and certification programs for installation.
Delta Flight Products, a wholly-owned subsidiary of Delta Air Lines, has long been committed to increasing accessibility in air travel and constantly strives to innovate in this field. The company actively collaborates with its Advisory Board on Disability to enhance the aircraft, renovate airports, and improve procedures to create inclusive experiences for all passengers.
DFP was established to reimagine aircraft interiors. Through its expertise in engineering and production, DFP provides modern solutions for airline interiors, including cabin design, technological systems, cabin furnishings, food/beverage galleys, and storage equipment. DFP offers comprehensive engineering, certification, and manufacturing services, delivering innovative aircraft interior solutions to airlines worldwide.