Eve Air Mobility Collaborates with DHL for eVTOL Logistics Study
The partnership aims to explore best practices for spare parts handling and battery logistics, with a strong emphasis on sustainability and innovation in urban air mobility.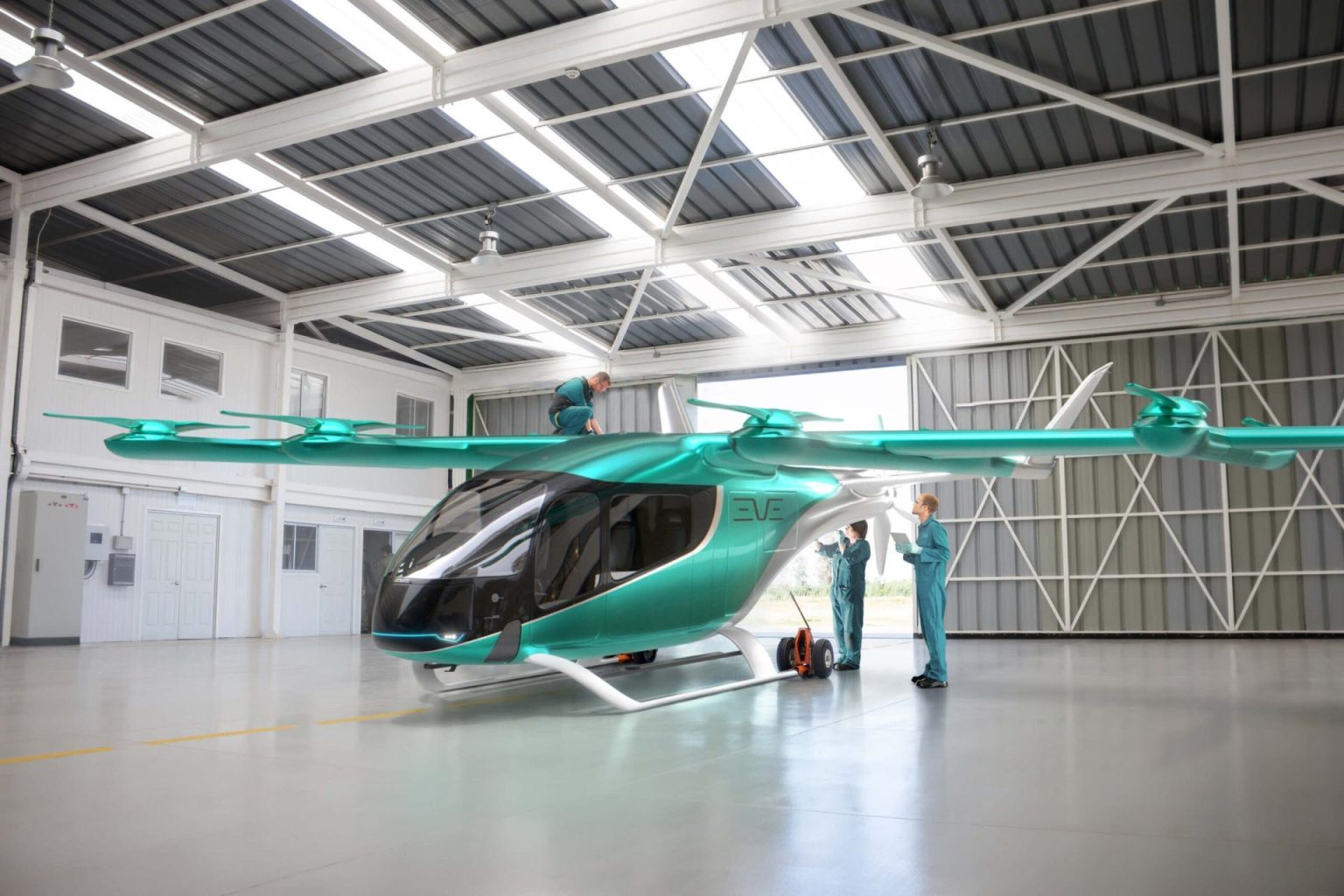 Eve Air Mobility, the urban air mobility (UAM) startup,  and DHL Supply Chain, announced Thursday the signing of a Memorandum of Understanding (MoU) to conduct an in-depth study of supply chain requirements for Eve's electric vertical take-off and landing aircraft (eVTOL) operation.
The collaboration aims to understand the best practices for supplying eVTOL operators and service centers with spare parts, with a particular focus on the transport, storage, and disposal of batteries. The partnership will review various aspects such as modes of transportation, frequency of delivery, required logistics partners, potential locations for advanced inventories, physical and technological infrastructure requirements, and contingency planning.
"We are very excited about the opportunity to shape the future of mobility with Eve Air Mobility. Initiatives like this are part of our ESG mission, and we are contributing all our knowledge and experience to make this another great successful project developed by the Brazilian aerospace industry, with benefits for major cities around the world," said the Vice President of the Automotive, Technology and Consumer sectors at DHL Supply Chain, Mauricio Almeida.
The logistics study from Eve and DHL will include the distribution of parts and materials required for repairs and maintenance, along with a significant focus on battery logistics. DHL's experience in handling batteries across industries will be leveraged, and supply chain management for general supplies to vertiports will also be assessed to optimize business processes.
Eve continues to lead the Urban Air Mobility (UAM) industry with an order backlog of over 2,850 aircraft, distinctive software solutions, and a comprehensive network of services. Among its accomplishments are the creation of a distinctive Urban Air Traffic Management (Urban ATM) software and the establishment of a comprehensive network of services and operational solutions.
Beyond logistics, Eve has partnered with major airlines to develop urban air mobility solutions around from airports to major urban centers. The company anticipates the first eVTOL deliveries as early as 2026.
Sign Up for the cleanearth.io weekly newsletter
Our biggest stories delivered to your inbox weekly. 
By signing up you agree to our Disclaimer, our Privacy Policy & Cookie Statement and to receive marketing and account-related emails from cleanearth.io. You can unsubscribe at any time.