FedEx Express Canada Introduces 50 BrightDrop Electric Vans for Sustainable Deliveries
The company's Canada operation has unveiled its first fleet of 50 BrightDrop Zevo 600 electric delivery vehicles, solidifying its commitment to transform its parcel pickup and delivery fleet to all-electric, zero-tailpipe emissions vehicles by 2040.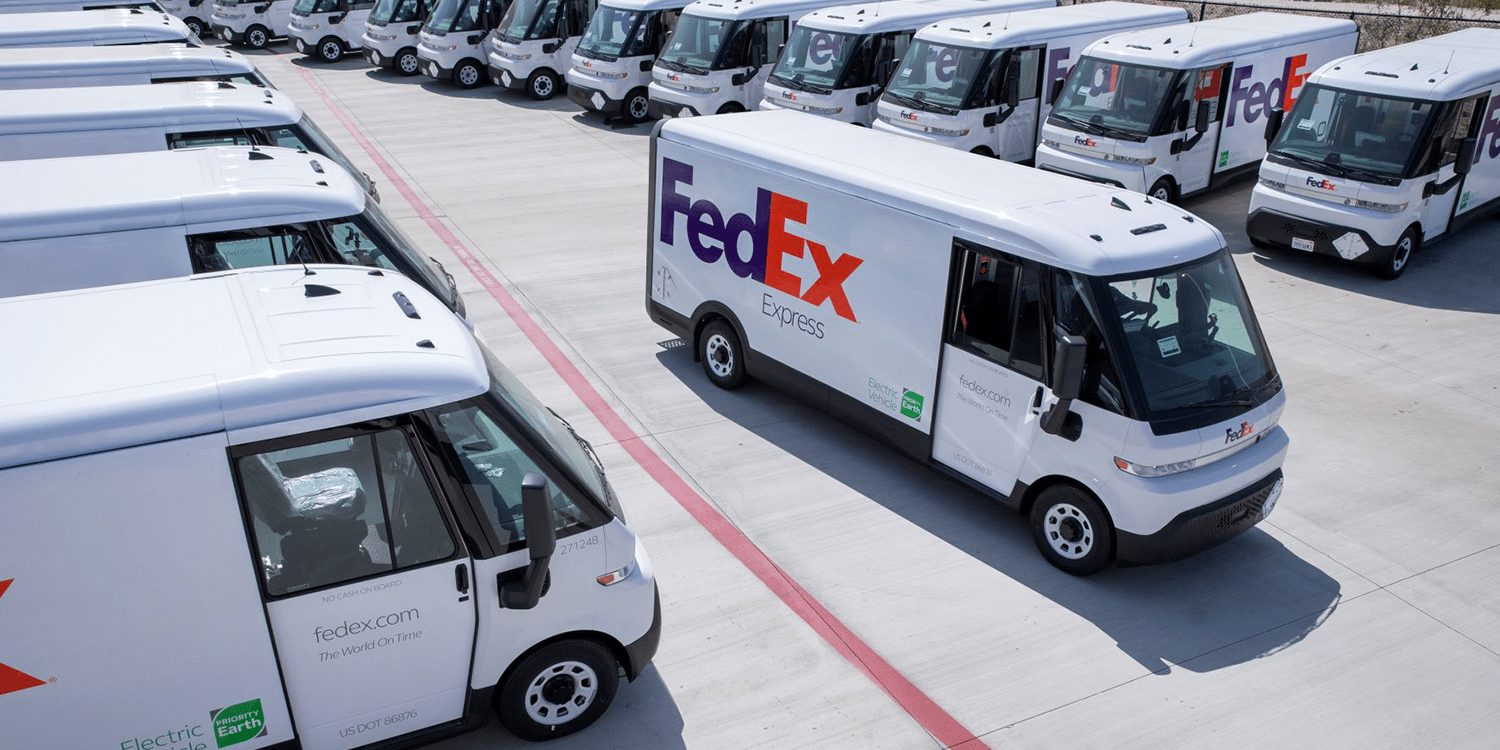 FedEx Express Canada marked a significant milestone yesterday as it introduced its first fleet of 50 BrightDrop Zevo 600 electric delivery vehicles at an event in Toronto. 
The integration of the new vehicles into the FedEx Canada fleet is part of the company's commitment to transform its entire parcel pickup and delivery (PUD) fleet in to all-electric, zero-tailpipe emissions vehicles by 2040.
The fleet of 50 electric vehicles (EVs) will initially serve Toronto, Montreal, and Surrey. As FedEx Express Canada expands its EV fleet, it plans to implement additional charging infrastructure across its locations nationwide. The Zevo 600 electric vans, powered by General Motors' (GM) Ultium Platform, are specifically designed for last-mile deliveries and can travel up to 400 kilometers on a full charge.
The 50 EVs introduced by FedEx are part of a larger agreement with BrightDrop, which will see a total of 2,500 vehicles integrated into FedEx operations in the coming years. Currently, more than 400 electric vehicles are already in operation in Southern California.
To support the new vehicle technology, FedEx is installing charging infrastructure at its Canadian facilities. Currently, the company has already installed 80 charging stations in the areas where the vehicles will carry out their missions.
"FedEx Express Canada is proud of the role we're playing to help our company work toward the goal of carbon neutral operations globally by 2040," said Dean Jamieson, vice president of operations at FedEx Express Canada.
The light commercial vehicles, assembled in Canada, are helping propel FedEx Express, one of the world's largest express transportation companies, toward its goal of operating an all-electric delivery fleet. The company aims for 50% of its global PUD vehicle purchases to be electric by 2025, with the target rising to 100% by 2030.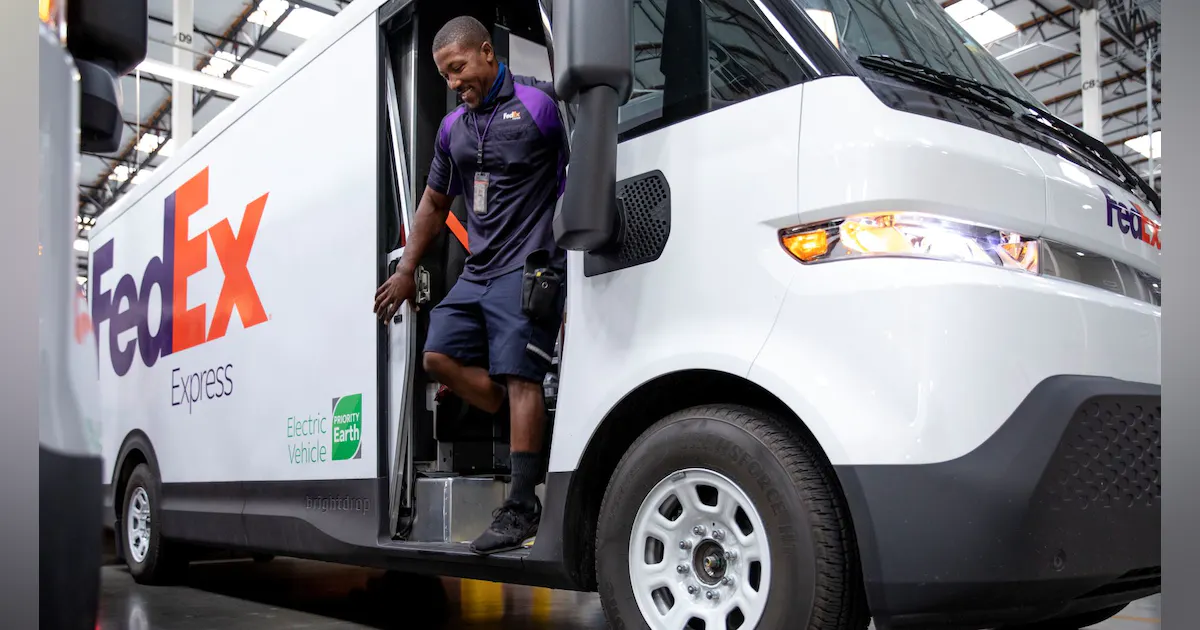 BrightDrop manufactures the Zevo 600s at General Motors' CAMI Assembly plant in Ontario. The conversion of CAMI into Canada's first large-scale electric vehicle factory involved an investment of nearly $1 billion Canadian dollars by GM.
After a seven-month retooling process, the plant reopened in December 2022, with the Zevo 600 being the first vehicle to roll off the assembly line. This achievement represents the fastest plant conversion in GM's history.
FedEx Express Canada's commitment to sustainability extends beyond its electric vehicle fleet. The company has been actively testing various solutions to reduce its environmental footprint in crowded urban centers, with the aim of introducing these innovations globally.
Additionally, FedEx has a substantial e-cargo bike fleet in Canada, with over 40 e-bikes operating in British Columbia, Alberta, Ontario, and Quebec. It has also conducted pilot programs, including the use of the BrightDrop Trace Move, an electric cart designed to assist couriers, in Toronto.
Recognizing the importance of supporting Canada's clean energy transition and local conservation efforts, FedEx has invested in sustainability initiatives. Charitable contributions have been made to organizations such as the Pembina Institute, Tree Canada, and Ecotrust Canada to facilitate their sustainability efforts.
FedEx has a goal of achieving carbon-neutral operations by 2040, and has undertaken several sustainability initiatives worldwide to achieve its goals.