German State Abandons World's First Hydrogen-Powered Train Fleet for Battery-Electric Trains
Citing costs and flexibility, the state's public transit company chose battery-powered trains over hydrogen and diesel.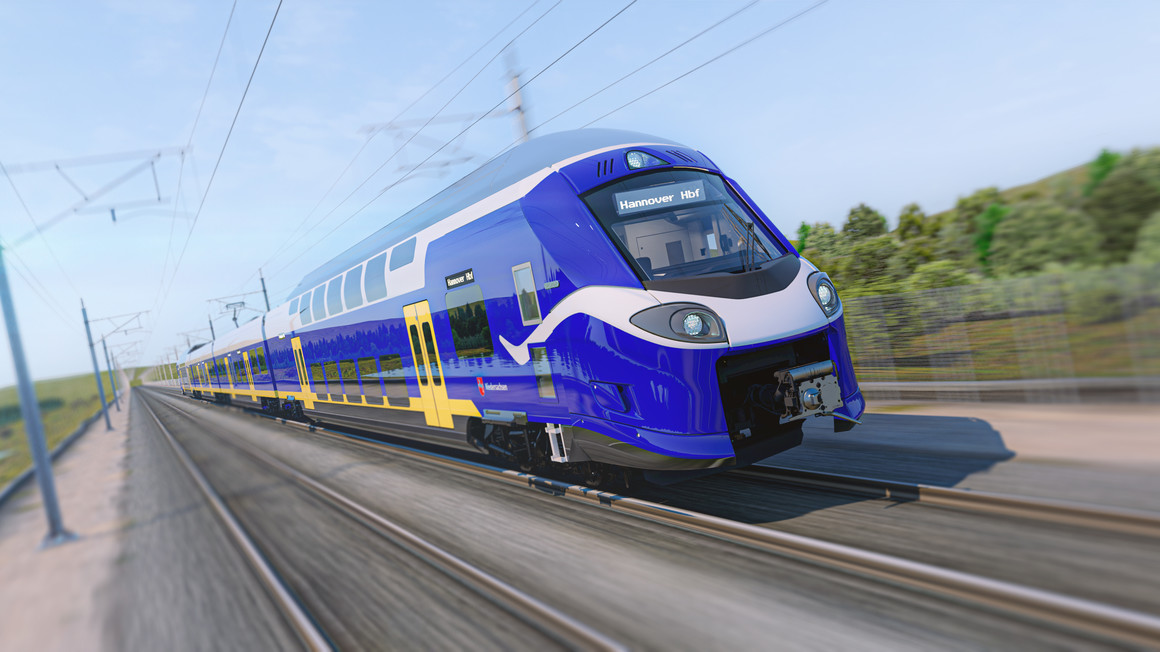 German state, Niedersachsen (Lower Saxony), announced in late July that trains operating between the Ems and Elbe rivers will emit no CO2 from 2037 onwards. Beginning in 2029, the state will gradually introduce 102 new battery-driven trains, replacing existing diesel stock. 
The move is part of Niedersachsen's mobility transformation strategy. The decision to introduce battery-powered trains was reached after a thorough evaluation of various alternatives, including extensive testing of hydrogen-powered trains. 
In August 2022, Alstom announced that Lower Saxony would be home to what the company claimed to be "the world's first fleet of hydrogen-powered passenger trains." The 14 CO2-emission-free trains operate on the route between Cuxhaven, Bremerhaven, Bremervörde and Buxtehude.
The Alstom Coradia iLint trains, produced for Landesnahverkehrsgesellschaft Niedersachsen (LNVG), have a range of 1,000km, allowing them to "run all day long on just one tank of hydrogen". The trains travel at speeds of 80km/h to 120km/h on the LNVG network, and have a maximum speed of 140km/h.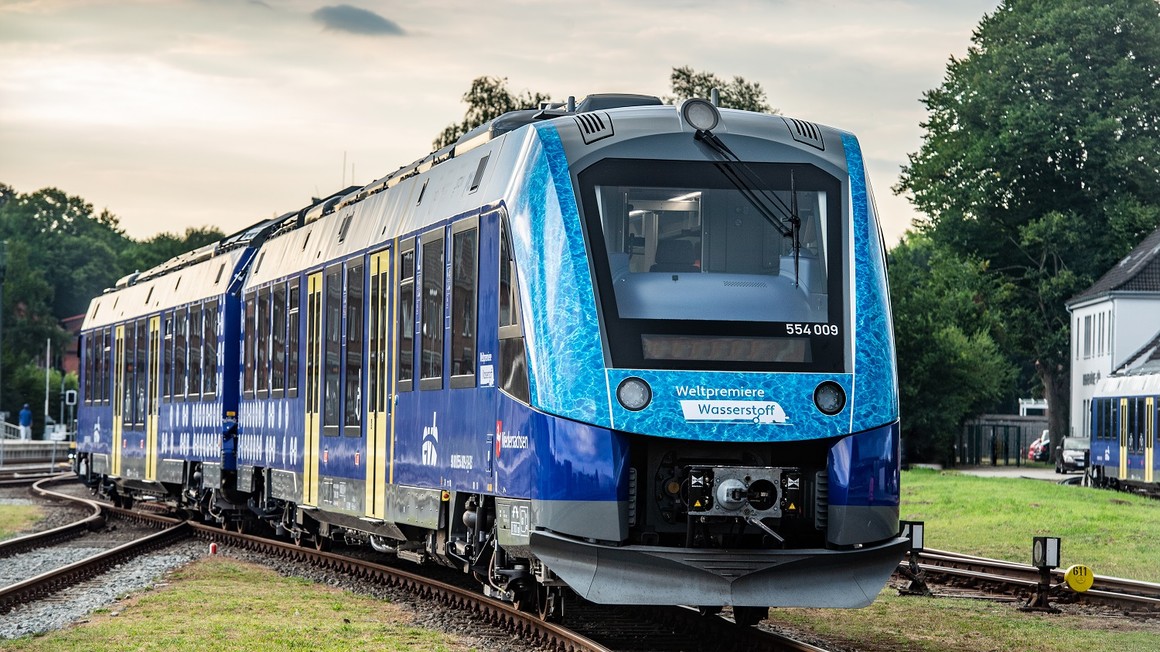 LNVG conducted extensive market research to explore alternative drives, including both hydrogen and battery technologies. While hydrogen-powered trains were being trialed, the analysis concluded that battery-driven trains are more economical to operate. The cost-effectiveness of battery-electric propulsion played a significant role in the authority's final decision. 
Beyond cost, LNVG observed that battery-driven trains offer several other advantages. They can run on routes with overhead lines, charging through a current collector, or at specialized charging stations, offering flexibility not present in hydrogen options.
In March 2021, Alstom was selected to supply 34 Coradia Stream High Capacity double-decker electric multiple unit (EMU) trains to LNVG. In addition to the train sets, the contract with a total value of around €760 million also includes the maintenance of the vehicles for 30 years.
Coradia Stream is a state-of-the-art, high-performance train that reaches   speeds of up to 200 km/h. The train also offers a modular design that allows operators to choose their optimal configuration and interior, including single-deck and double-deck versions.
The trains will enter service in December 2024, and will be deployed on the Expresskreuz Bremen/Niedersachsen (EBN), which connects Bremen, Hanover, Oldenburg, Wilhelmshaven, Norddeich-Mole, Osnabrück and Bremerhaven.
LNVG's new trains will not only reduce emissions but also provide more space for passengers, allowing for increased ridership. They will be designed with accessibility in mind, with doors accommodating two different platform heights to assist passengers with limited mobility.
Starting with the Heidekreuz network in 2029, diesel trains will be systematically replaced, with complete phase-out by 2037. Younger diesel vehicles with better environmental footprints will continue to be used in non-electrified areas, to ensure continuity of operations. 
These initiatives reflect Niedersachsen's long-standing commitment to replace diesel in local rail transport, with state-owned LNVG facilitating the transition to sustainable public transportation. 
Sign Up for the cleanearth.io weekly newsletter
Our biggest stories delivered to your inbox weekly. 
By signing up you agree to our Disclaimer, our Privacy Policy & Cookie Statement and to receive marketing and account-related emails from cleanearth.io. You can unsubscribe at any time.