Germany Advances Rail Transport with Digital Node Train Order from Siemens Mobility
Siemens Mobility will manufacture and deliver 28 state-of-the-art Mireo regional trains to Baden-Württemberg, as part of the "Digital Node Stuttgart" project.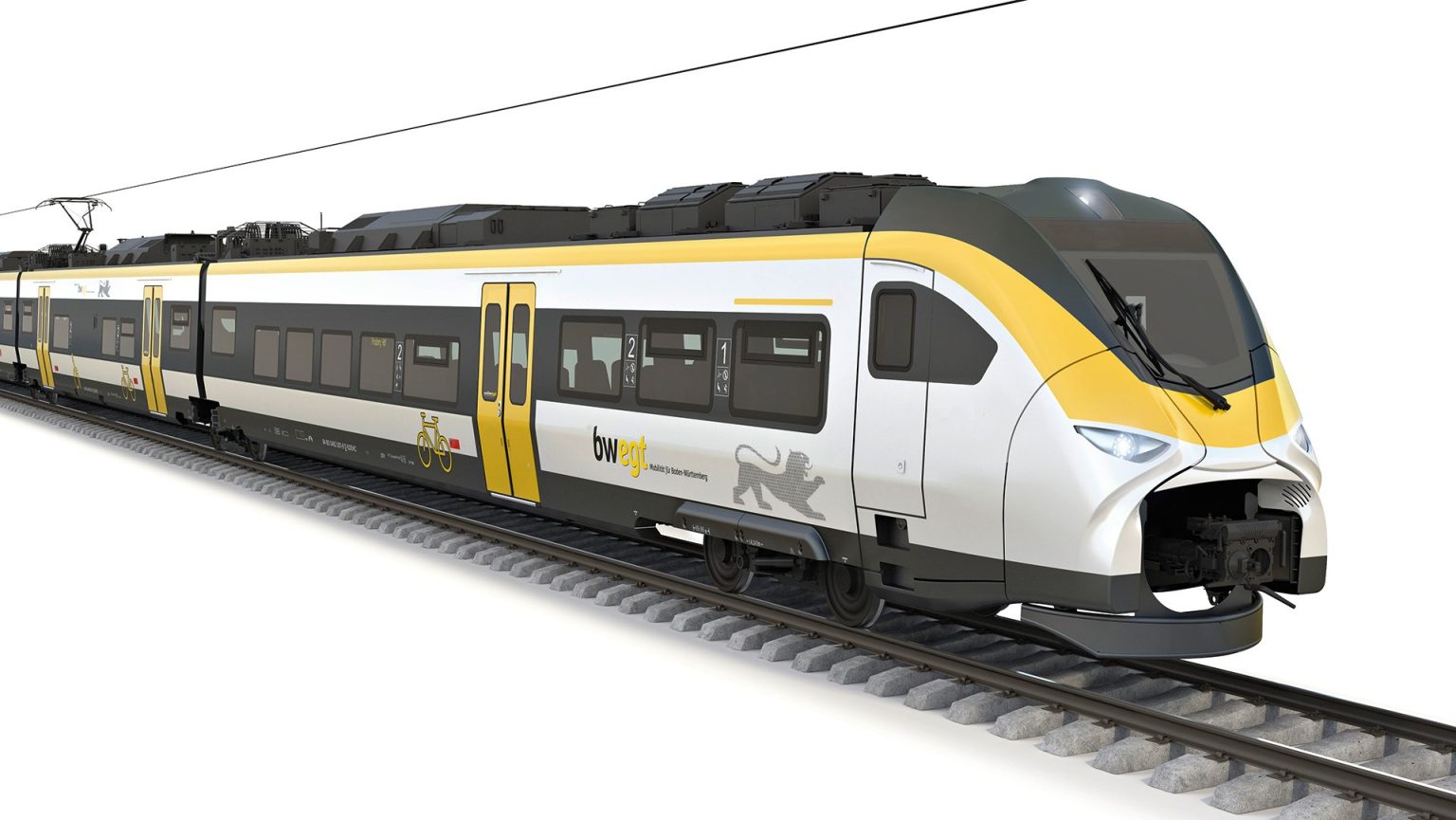 Siemens Mobility announced Thursday a significant order, worth an estimated €300 million, for the manufacture and delivery of 28 three-car Mireo regional trains. The electric trains, equipped with the latest technology, will become part of the "Digital Node Stuttgart" pilot project under the larger umbrella of "Digital Rail Germany." (DSD)
The Mireo trains will be equipped with the most advanced automatic ETCS (European Train Control System) and Level 2 Automatic Train Operation (ATO). Uniquely designed to climb steep grades, the trains will be certified for operation in Austria, Switzerland, and the entire Baden-Württemberg region.
Baden-Württemberg is a federal state in southwestern Germany, and includes several major German cities, including Stuttgart, one of Germany's major economic centers, Karlsruhe, and industrial center, Mannheim. 
The order, from the State Institute for Rail Vehicles Baden-Württemberg (SFBW), also includes a ten-year maintenance contract with an option to extend for another 20 years. Delivery is set to begin at the end of 2025, with the full order expected to be completed between November 2025 and April 2026.
Ministry of Transport, Berthold Friess said, "Baden-Württemberg is continuing to be a trailblazer in the digitization of railways. Over the next ten years, the 28 ordered Mireo regional trains will primarily serve to keep passenger operations in the state as convenient and comfortable as possible while the existing fleet is being retrofitted with DSD technology. Siemens Mobility is now the second industrial partner for integrating complete DSD equipment in our trains. This will significantly accelerate the development of a fully digitized rail system in Germany."
State-of-the-Art Technology to Define the Future of Rail Transportation in Germany
The Mireo trains will incorporate advanced technologies like the Future Railway Mobile Communication System, enabling more tightly scheduled, energy-efficient operations through digitally predictive signaling. 
Enhanced Passenger Experience
The Mireo trains are designed to enhance passenger convenience, offering 218 fixed seats, free WiFi service, and barrier-free access. These energy-efficient trains align with climate-friendly goals while providing a comfortable travel experience.
This agreement between Siemens Mobility and Baden-Württemberg marks a new chapter in the digitalization of railways in Germany and other parts of Europe. It highlights the forward-thinking strategy of both Siemens and the German government at the national and state levels in leveraging state-of-the-art technology for efficient, sustainable, and passenger-friendly transportation.
Sign Up for the cleanearth.io weekly newsletter
Our biggest stories delivered to your inbox weekly. 
By signing up you agree to our Disclaimer, our Privacy Policy & Cookie Statement and to receive marketing and account-related emails from cleanearth.io. You can unsubscribe at any time.