GM Makes Bidirectional EV-to-Home Charging Technology Available Across Vehicle Lineup
The technology will provide additional value to EV drivers by allowing energy storage and transfer to homes during peak demand or power outages.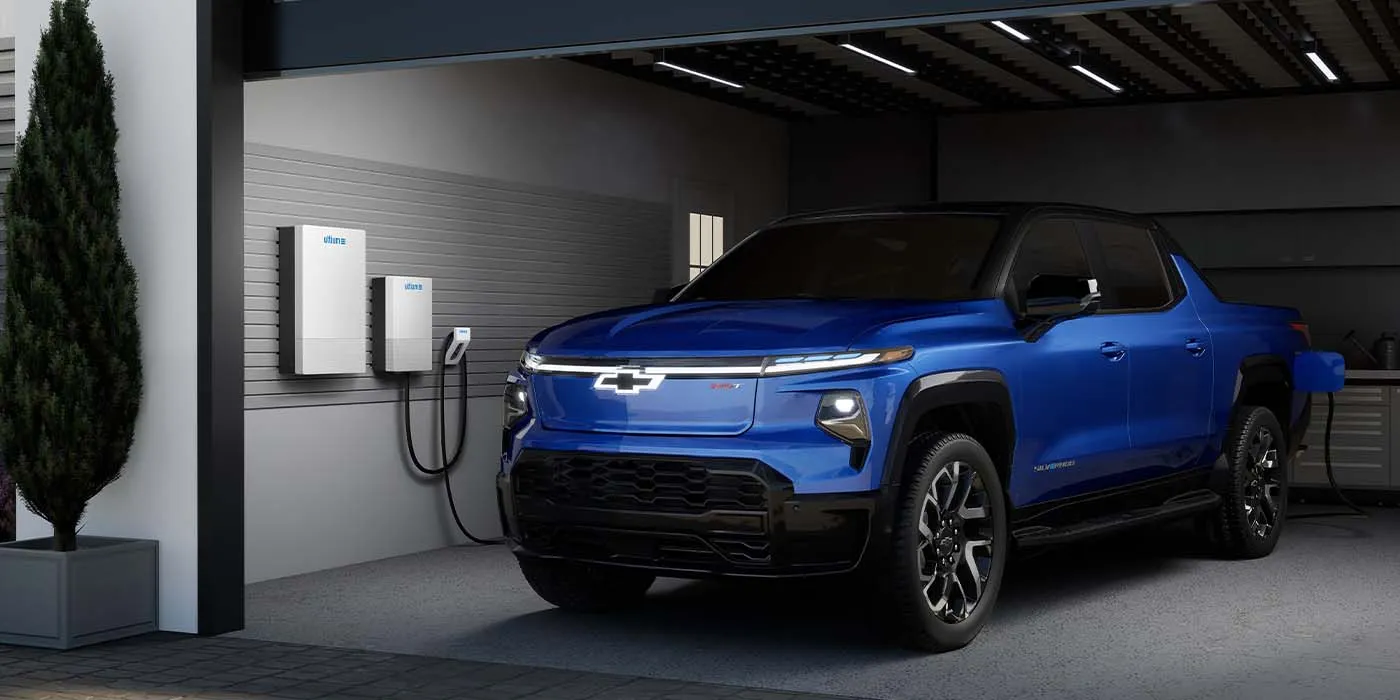 General Motors (GM) is extending the capabilities of its Ultium-based electric vehicles (EVs) by enabling its vehicle-to-home (V2H) bidirectional charging technology. The functionality will be implemented by the 2026 vehicle model year.
The first vehicles in GM's line to adopt V2H charging technology are several of GM's 2024 model year vehicles, including Chevrolet Silverado EV RST, GMC Sierra EV Denali Edition 1, Chevrolet Blazer EV, Chevrolet Equinox EV, and Cadillac Lyriq.  The forthcoming Cadillac Escalade IQ, set to be unveiled on August 9, will also feature V2H functionality. 
V2H technology is part of GM's overarching energy management strategy through its GM Energy subdivision and product portfolio. V2H allows drivers to store energy in their vehicles and transfer it back to their V2H-enabled homes when needed. This technology could prove invaluable during peak power demand days or power outages. 
Several EV makers are developing and testing V2H technology. Ford offers V2H in its line of EVs, including F-150 Lightning and Mustang Mach-E.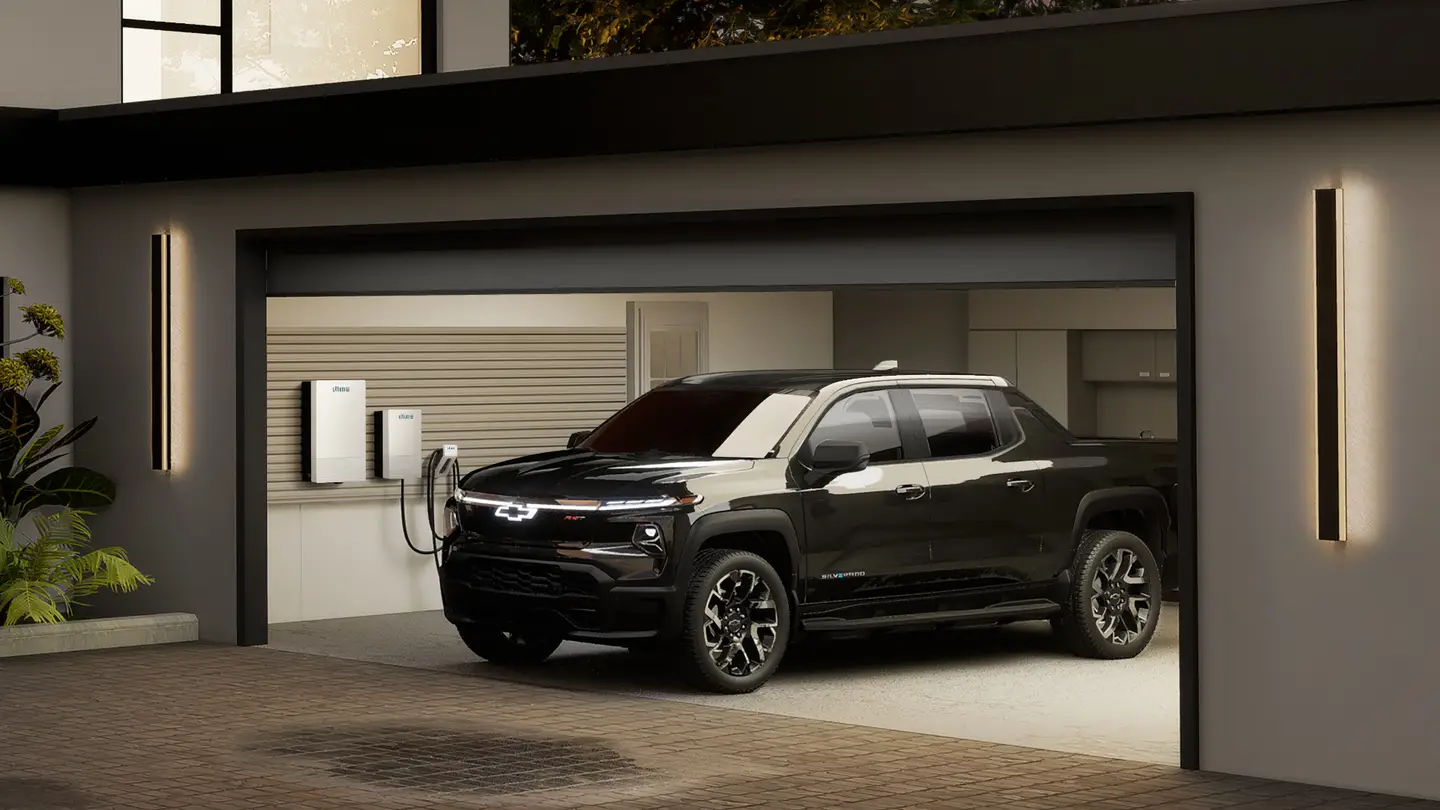 Customers will be able to use V2H technology through GM Energy's Ultium Home offerings, supported by the GM Energy Cloud software platform. Energy Cloud will enable customers to control energy transfer between GM Ultium EVs, GM Energy products, and their homes.
Further details on the V2H technology's availability and specific rollout timing will be released in future updates.
What is the benefit of V2H Charging?
V2H technology allows electric vehicles to transfer stored energy back to a home, serving as an emergency power supply during power outages. This can be critical for keeping essential appliances and devices running when the grid is down, helping to keep people safe.
Customers who have vehicles and homes with V2H capabilities can also reduce burdens on electrical grids by storing energy in the vehicle and then supplying it to the home during peak energy demand times. This contributes to overall grid stability and potentially lowers electricity costs for the consumer.
Furthermore, in some markets, V2H technology may allow consumers to sell stored energy back to the grid during times of high demand. This could provide a revenue stream for EV owners, further offsetting the cost of the vehicle.
Combined with home solar energy systems, V2h technology allows homeowners to store excess solar energy in their vehicles during the day, and use it at night or during periods of low solar output. This enables more efficient use of renewable energy sources.
By offering additional utility beyond transportation, V2H technology makes owning an EV more appealing for many owners. The technology can translate to cost savings on energy bills and offers a unique value proposition that may encourage more consumers to transition to EVs.
EVs with V2H technology enable a more integrated approach to energy management, where vehicles become part of the home's energy ecosystem. This opens up new possibilities for smart energy management systems and more cohesive, sustainable energy practices.
Sign Up for the cleanearth.io weekly newsletter
Our biggest stories delivered to your inbox weekly. 
By signing up you agree to our Disclaimer, our Privacy Policy & Cookie Statement and to receive marketing and account-related emails from cleanearth.io. You can unsubscribe at any time.