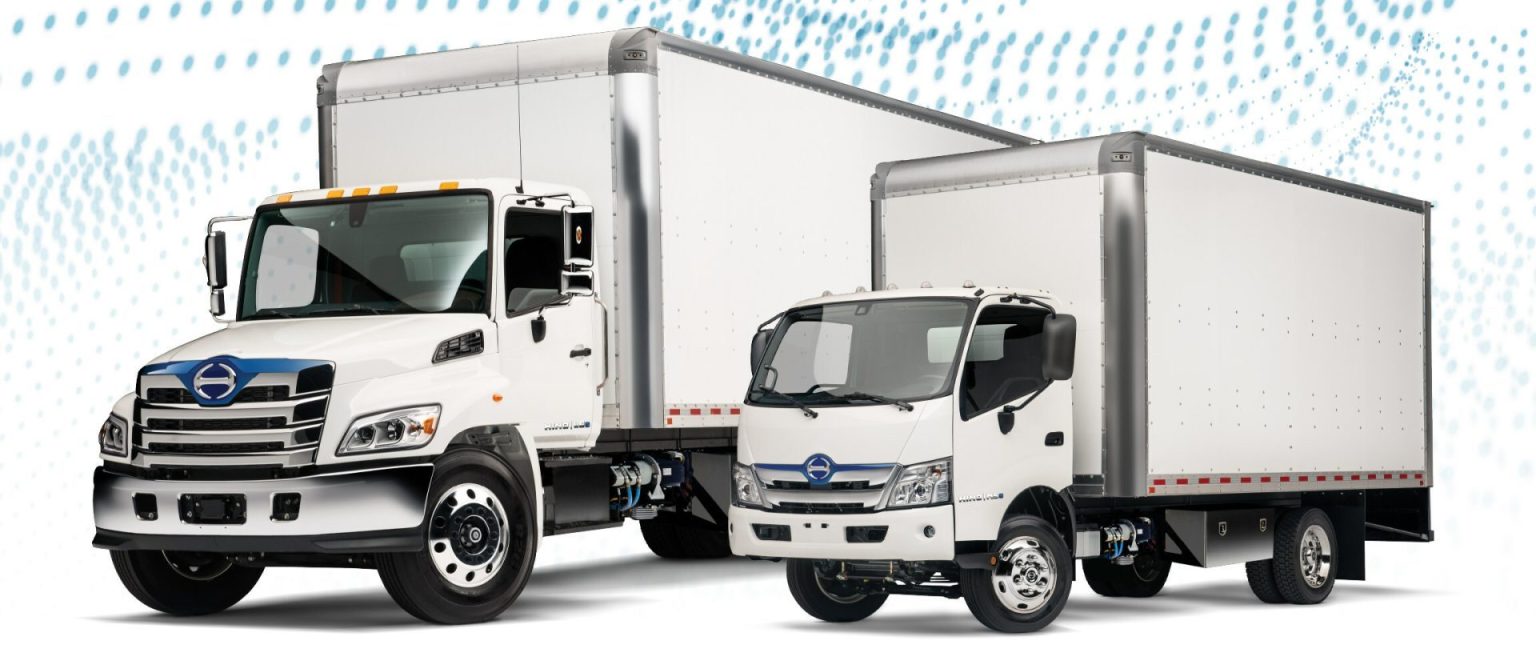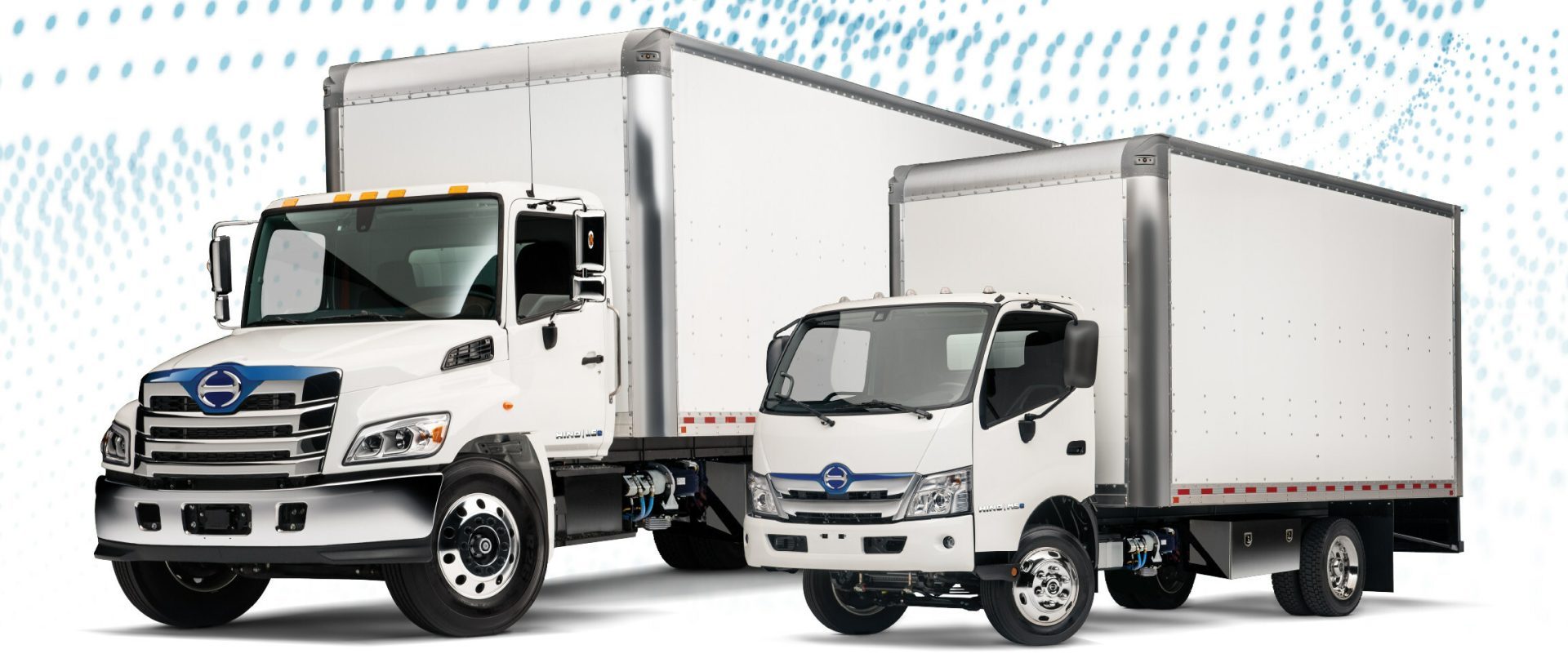 Hino Trucks, a leading commercial vehicle manufacturer and Toyota Group subsidiary, announced electrified versions of its M- and L- Series medium truth trucks. The announcement was made at NTEA Work Truck Week 2023 in Indianapolis, Indiana.
The company will launch the electric version of its M- and L- Series medium duty trucks, which will be branded 'Me Series' and 'Le Series', in 2024. Hino collaborated with  SEA Electric to integrate the latter's SEA-Drive® power system, which is designed to optimize the efficiency, reliability, and driving experience of the trucks. 
The Hino Class 5 M5e cab over and Class 6 L6e conventional models featured at the show come equipped with battery capacities of 138kwH and 220kwH respectively. This provides enough power for delivery and final mile applications.
Hino didn't provide specific information on the range and cargo capacity for the M5e and M6e. Based on the battery capacities, we estimate that these trucks will be able to achieve a driving range of 100-135 miles for their intended applications. 
According to Glenn Ellis, President of Hino Trucks, "Starting in 2024, Advanced Clean Truck (ACT) mandates are starting to kick off in California which are growing the demand for electric vehicles (EV), and many of our customers want to add EV's to evaluate operational capabilities. Over the past several years, we have made significant strides in the push toward electrification. This strategic collaboration with SEA Electric is part of our plan to provide powertrain options to meet the needs for our customers and markets throughout the United States."
To complement the electric vehicle transition, Hino Trucks' national dealer network has been trained to support the company's transition to electrification. Each dealer is already high-voltage trained from Hino's previous hybrid product and is capable of servicing electric vehicles safely and efficiently.
Furthermore, Hino Trucks is building infrastructure to support these trucks with Hino INCLUSEV, a portfolio of end-to-end electric vehicle enablement. This exclusive solution is available through Hino's nationwide dealer network and includes consulting, sales, infrastructure, single-source financing, support and service.
John Donato, Sr Vice President of Sales & Marketing, stated that "Hino Trucks is committed to delivering vehicles that provide our customers with a sustainable option. With the support of Hino Edge telematics metrics and driver behaviors, we developed our strategy and best fit for our initial EV vocational offerings to include delivery and final mile applications. We've got the vehicles. We've got the support. We've got all the tools needed to help our current and future customers move closer to a cleaner future."
With more U.S. states enacting stringent carbon emission laws, California in particular, OEMs will have to rapidly expand their low and zero emission commercial vehicle (ZEV) offerings. Otherwise, they risk losing their competitive positioning in the U.S. market, sales, or being locked out of the market entirely. 
Similarly, several companies and fleet operators have begun looking at the transition to electrification to meet state and local carbon emission regulations for commercial vehicles. The challenge, however, for OEMs is developing products that meet customer needs, can match the mission capabilities of their internal combustion engine (ICE) counterparts while offering the service and support network to keep the trucks operational. 
Subscribe to Our Weekly Newsletter
Enter your email to get the best of Clean Earth Energy straight to your inbox.