Honda Takes Next Step In EV Plans With e:Ny1 Electric SUV
Honda has unveiled its latest fully electric vehicle, the e:Ny1, at a media event in Germany. As the brand's second pure EV for the European market. Will it be enough to catch the competition?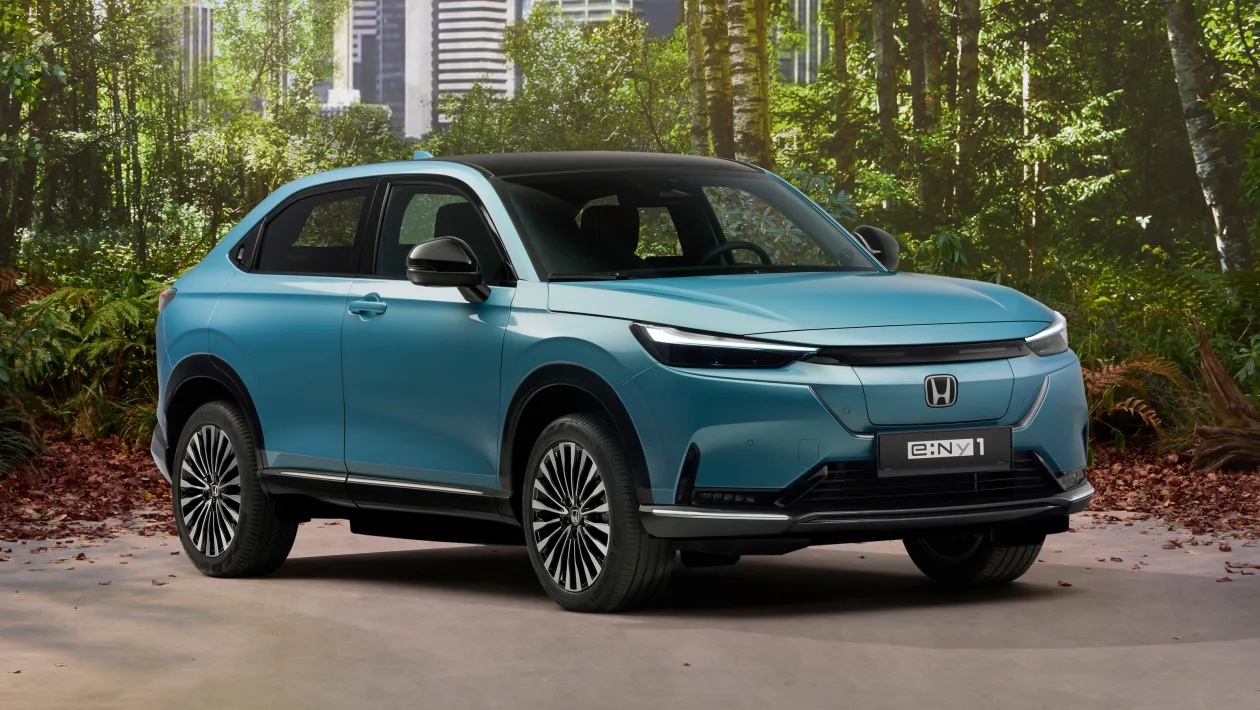 Honda has unveiled its latest fully electric vehicle, the e:Ny1, at a media Event in Offenbach, Germany. The e:Ny1 is the brand's second pure EV to arrive on the continent, following the success of the Honda e city car, and is designed to cater to the growing demand for all-electric SUVs.
The e:Ny1 is built on Honda's newly-developed e:N Architecture F, a front-motor-driven platform optimized for driving dynamics. Notably, the platform features a 68kWh battery that delivers a range of up to 412km. Honda's new compact SUV incorporates a high-performance, lightweight three-in-one integrated power drive unit, electric motor and gearbox, which generates a maximum output of 201 hp (150 kW), 310 Nm of torque. Honda states that the powertrain is engineered to provide smooth and comfortable acceleration and deceleration
The e:Ny1, according to Honda, follows a new design language for its EVs with white 'H' badges featured around the vehicle and a new typeface spelling out 'Honda' on the tailgate. These changes, however, might not be apparent to the untrained eye as the e:Ny1 is nearly identical to it HR-V Internal Combustion Engine (ICE) sibling.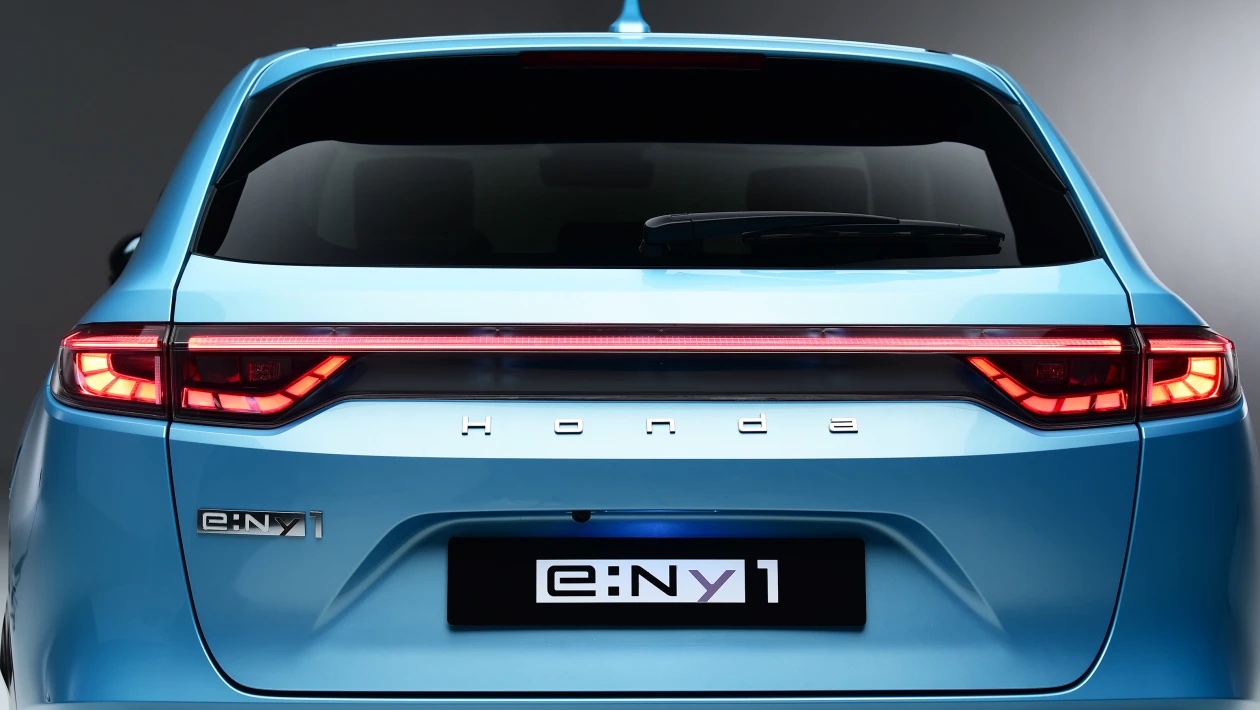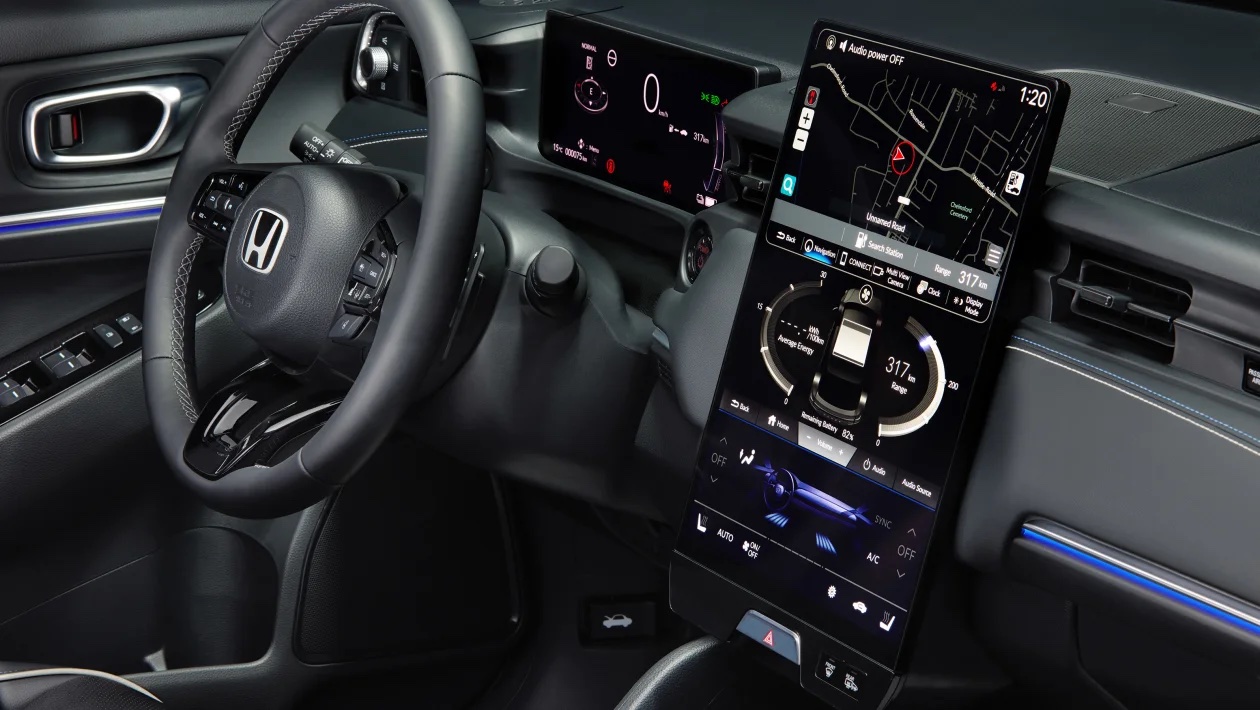 How fast can the Honda e:Ny1 charge?
With Level 2 charging, the Honda e:Ny1 can charge from empty to full in about 10 hours. Using DC fast charging, Honda claims that the e:Ny1 can charge from 10-80% in 45 minutes. 
Inside, Honda claims that the e:Ny1 offers generous interior space and comfort. Unfortunately, the company did not give specifics as it relates to interior capacity. Its HR-V ICE sibling offers 453L (16.0 cu. ft) of boot space with the rear seats up, and 1,026L (36.2 cu. ft) with the rear seats down.  Following the trend of many newer vehicles, the e:Ny1 features a large 15.1-inch vertical touchscreen, providing access to a comprehensive suite of infotainment and driving options.
Is the Honda e:Ny1 a good car?
It's difficult to recommend the Honda e:Ny1 at the moment as there are still many key details that are unknown about the vehicle. Honda has been slow in making the transition to electrification, and the company does not have a clear EV strategy or product roadmap.
The Honda e:Ny1 will also face some fierce competition from several EV established and upstart EV manufacturers in Europe. Honda's new EV will compete with Tesla Model Y, Volkswagen ID.4, Dacia Spring, along with dozens of other EVs currently available in Europe.
What is clear is that the e:Ny1 is a very important product for Honda, as it is a late entrant into the EV landscape. If Honda's new EV SUV is successful, it is an opportunity for Honda to be relevant in EVs. Otherwise, it could be too late for the company.
When will the Honda e:Ny1 be available?
Honda hasn't announced availability of e:Ny1. However, we should expect to see production models available by Spring 2024.
How much does the Honda e:Ny1 cost?
Unfortunately, Honda has not announced pricing for the e:Ny1. It is expected that pricing will be slightly below that of Tesla Model Y and Hyundai IONIQ 5.
Will the e:Ny1 be available in the U.S.?
The company made no announcements about its intentions for stateside availability of its new EV SUV, so it's unlikely that it will make it to the U.S. Honda, however, has announced availability of its Prologue mid-size SUV, specifically for the U.S. market in 2024. The company has not stated any plans for a compact SUV for the U.S. market.