Hyundai EVs to Adopt Tesla Charging Technology and Gain Access to Supercharger Network
The move doubles the DC fast charging options for Hyundai users and is part of Hyundai's strategy to expand North American charging infrastructure in collaboration with global automakers.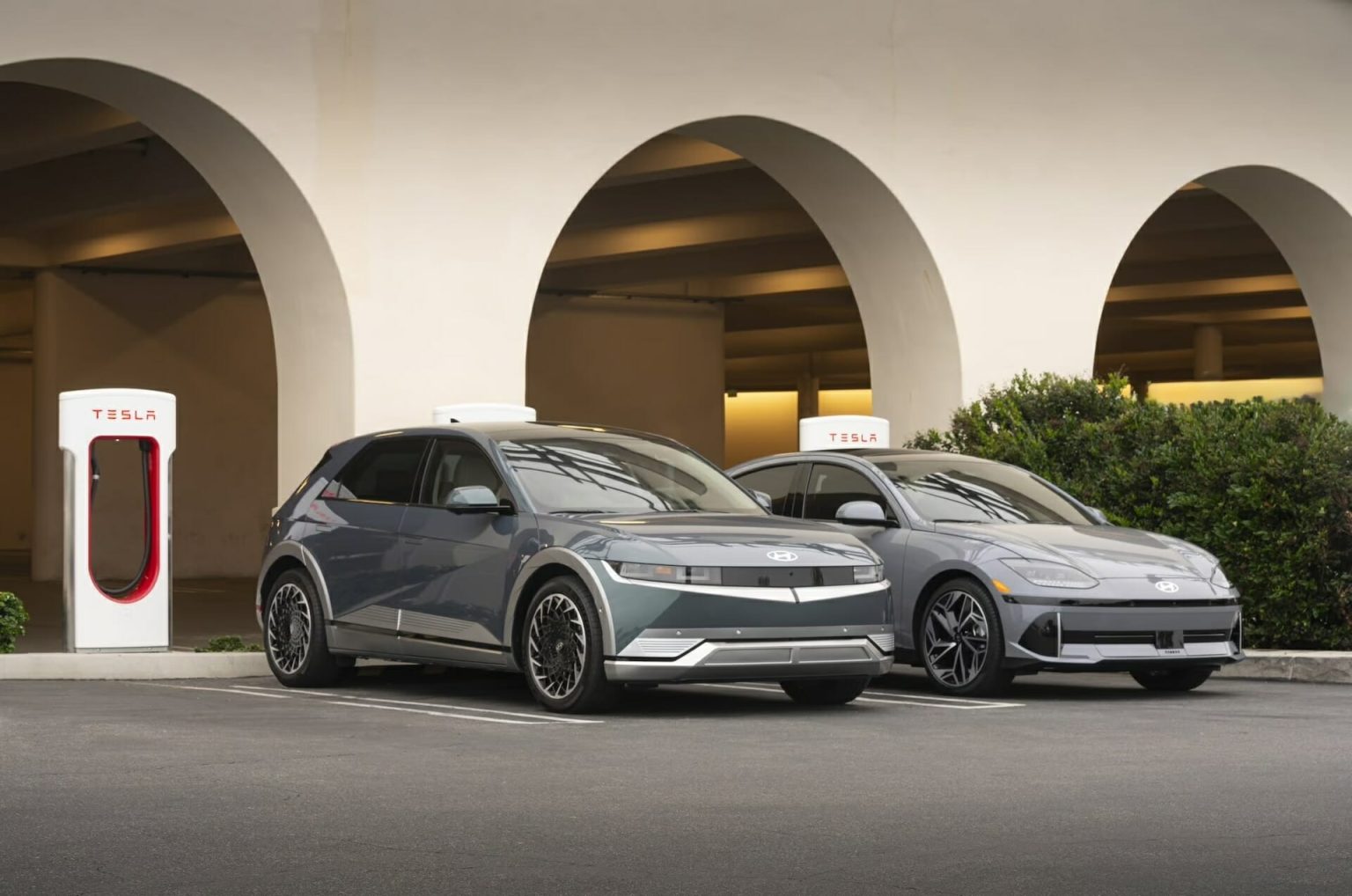 Hyundai Motor North America is set to adopt Tesla's North American Charging Standard (NACS) ports for its electric vehicles in North America. By Q4 2024, newly released or updated Hyundai EVs in the U.S. will feature the NACS port. Canada will see NACS availability on Hyundai vehicles in the first half of 2025. With this shift, Hyundai EVs will have the opportunity to use over 12,000 Tesla Superchargers across the U.S., Canada, and Mexico, essentially doubling the DC fast charging options for Hyundai EV drivers.
José Muñoz, who serves dual roles as president and global COO for Hyundai Motor Company and president and CEO for Hyundai Motor North America, stated, "Teaming up with Tesla highlights our dedication to offering superior EV experiences. This partnership not only boosts charging convenience for Hyundai EV users but is in line with our collaborative effort to roll out a new high-powered charging network boasting 30,000 stations in North America."
Tesla's expanding Supercharging network will cater to the ultra-fast charging needs of Hyundai's Electric-Global Modular Platform (E-GMP) vehicles, such as the IONIQ 5, IONIQ 6, and forthcoming EV models. Hyundai has also shared plans for the earlier CCS-equipped Hyundai EVs, ensuring their access to Tesla's Superchargers from Q1 2025 via adapters. Additionally, adapters for NACS-equipped vehicles to charge at CCS stations will be made available.
"Welcoming more electric vehicles to our Supercharging network aligns with our drive toward a greener future. It's great to have Hyundai join this journey by adopting the NACS.", said Rebecca Tinucci, Senior Director of Charging at Tesla.
Hyundai stated that it is dedicated in its mission to give EV drivers extensive charging options. Alongside the partnership with Tesla, Hyundai's collaboration with top global automakers to introduce a new North American charging network is underway, with the U.S. seeing its first stations by summer 2024 and Canada following suit.
Adoption of the NACS standard by Hyundai reflects a shift toward a unified EV charging standard in North America. There have been several announcements since by major automakers, beginning last summer, of their decisions to adopt NACS. General Motors and Ford, the two largest American automakers have both recently announced plans to adopt NACS, and enabling drivers to access Tesla's Supercharging network. European automakers Volvo, Mercedes-Benz, and Polestar have also announced their plans to adopt NACS. Startup EV maker, Rivian has also announced that it will support the NACS charging standard. 
There has been no announcement from Hyundai Motors' sister company, Kia Motors, regarding their plans to adopt NACS.  
Sign Up for the cleanearth.io weekly newsletter
Our biggest stories delivered to your inbox weekly. 
By signing up you agree to our Disclaimer, our Privacy Policy & Cookie Statement and to receive marketing and account-related emails from cleanearth.io. You can unsubscribe at any time.