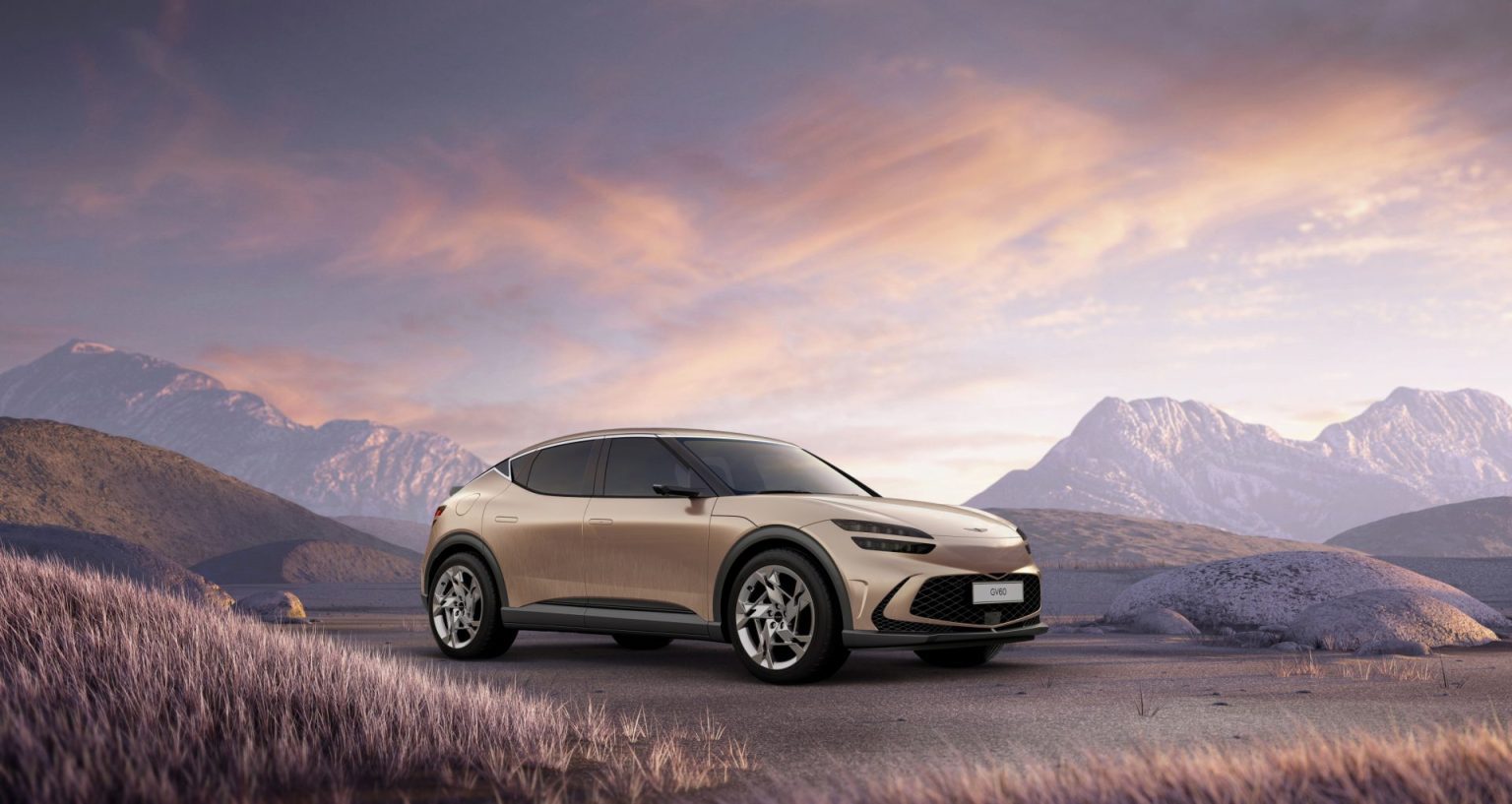 The number of EVs registered worldwide reached 10.83 million units in 2022, an impressive 61.3% increase from 6.71 million in 2021, South Korea-based, SNE Research reported on Monday. The 2022 result includes battery electric vehicles (BEVs) and plug-in hybrid electric vehicles (PHEV).
China-based automotive giant, BYD was the global sales leader with 1.87 million units sold, a 204.6% increase compared to 2021.
U.S.-based Tesla was second in units sold with 1.31 million units, a 40% increase. 
Volkswagen, the world's second largest automaker by volume sold 815,000 units and 8.8% increase over 2021.
China's Geely landed in fifth place, selling 646,000 units, up 111.8%.
South Korea-based Hyundai Motor Group, which includes the  Hyundai, Kia and Genesis sub-brands delivered 510,000 units, up 40.9% from 2021, placing them in sixth place
Last year, EV sales in China were up 97.1% to 6.56 million units. compared to an 11.2% increase in Europe. Europe's major automakers, Volkswagen, BMW and Mercedes, however all experienced severe supply shortages, causing them to sell through their supply of EVs, as well as defer deliveries into the second half of 2023.
North America achieved a 49.8% increase in total EV sales with Tesla representing the largest share of EVs sold.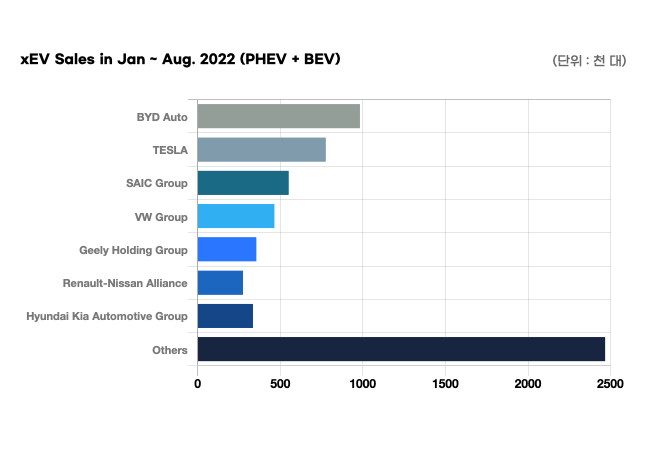 This year, global electric vehicle deliveries is projected to reach 14.78 million units. "While the growth of the Chinese electric vehicle market in 2023 is expected to slow down slightly compared to the previous year, attention is focusing on what changes the enactment of the Biden Administration's US Inflation Reduction Act will bring to the electric vehicle market," SNE Research said.
Hyundai Motor Group crossed 100,000 units in cumulative sales in the U.S. market since it began to sell EVs in the market. The group's three brands, Hyundai, Genesis, and Kia started selling EVs in the United States in October 2014. 
By brand, Kia sold a total of 51,266 EVs in the US, led by its popular EV6. Hyundai Motor was a close second, selling 51,096 units, led by the award-winning Hyundai IONIQ 5. 
Subscribe to Our Weekly Newsletter
Enter your email to get the best of Clean Earth Energy straight to your inbox.