Intramotev Partners with Iron Senergy for World's First Deployment of Self-Propelled Battery-Electric Railcars
The collaboration aims to reduce diesel consumption, lower costs, and decrease emissions impact from rail operations.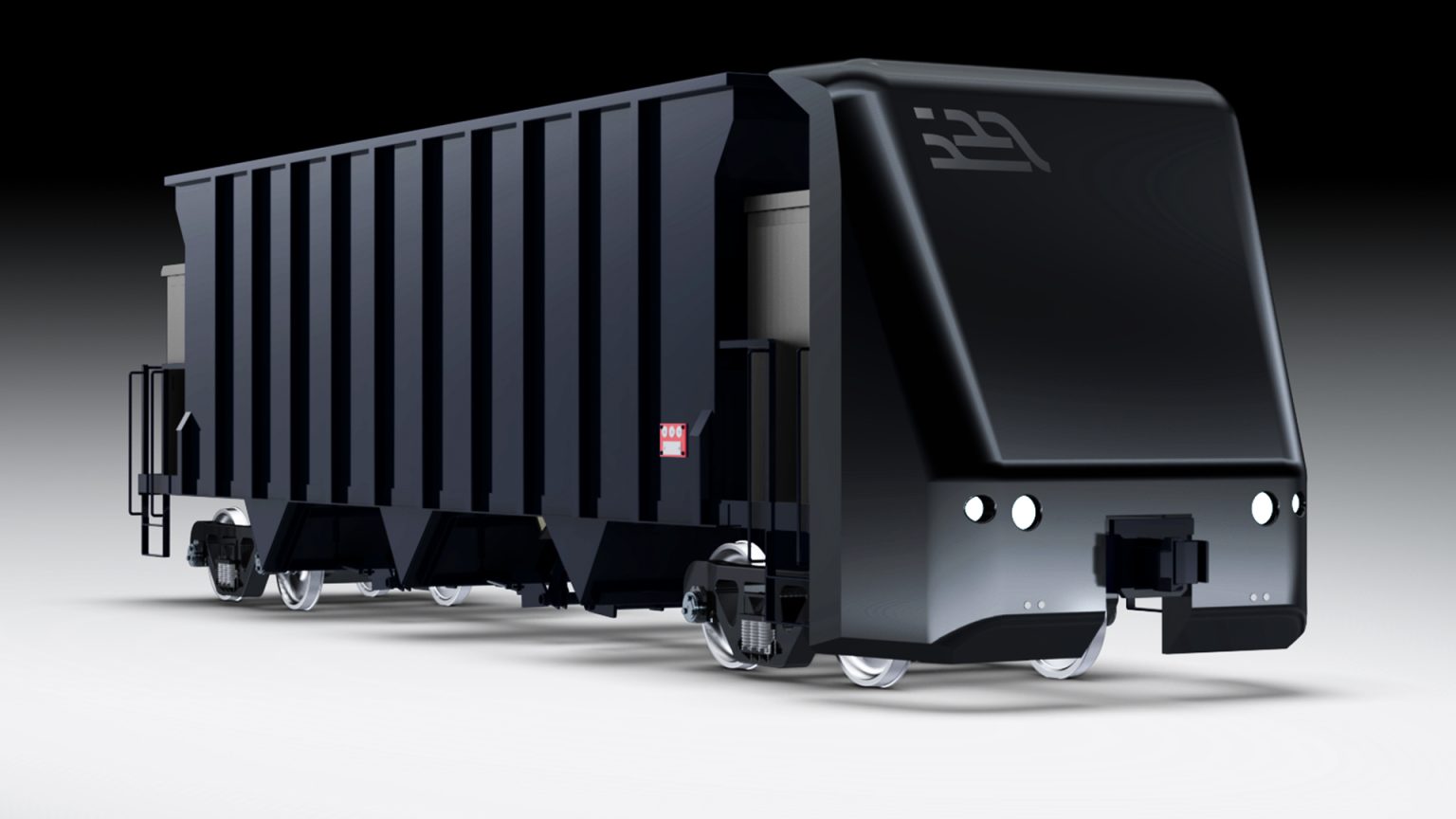 Intramotev, a technology company specializing in the development of autonomous, zero-emission rail solutions, has reached an agreement with Iron Senergy to supply three ReVolt railcars. The battery-electric railcars will be deployed on a 17-mile private rail line that transports coal from the Cumberland Coal Mine to the Alicia Harbor Facility in Western Pennsylvania.
This collaboration between the companies will be the world's first utilization of self-propelled battery-electric railcars within a traditional freight train setup. By incorporating regenerative braking and battery technology, the Intramotev solution aims to reduce diesel consumption from locomotives, resulting in cost savings for rail operators and a significant reduction in emissions from rail operations.
Intramotev is committed to addressing the primary challenge hindering growth in the rail industry: shipment certainty, while simultaneously leveraging rail's inherent advantages in safety and sustainability. The company's suite of products includes TugVolt, a proprietary kit capable of retrofitting/upgrading existing railcars to become battery-electric, enabling independent movement akin to trucks, as well as decoupling capabilities to service the first- and last-mile legs of a journey.
Additionally, Intramotev offers ReVolt, which captures waste energy in traditional trains through regenerative braking, alongside automated safety systems encompassing gates and hatches.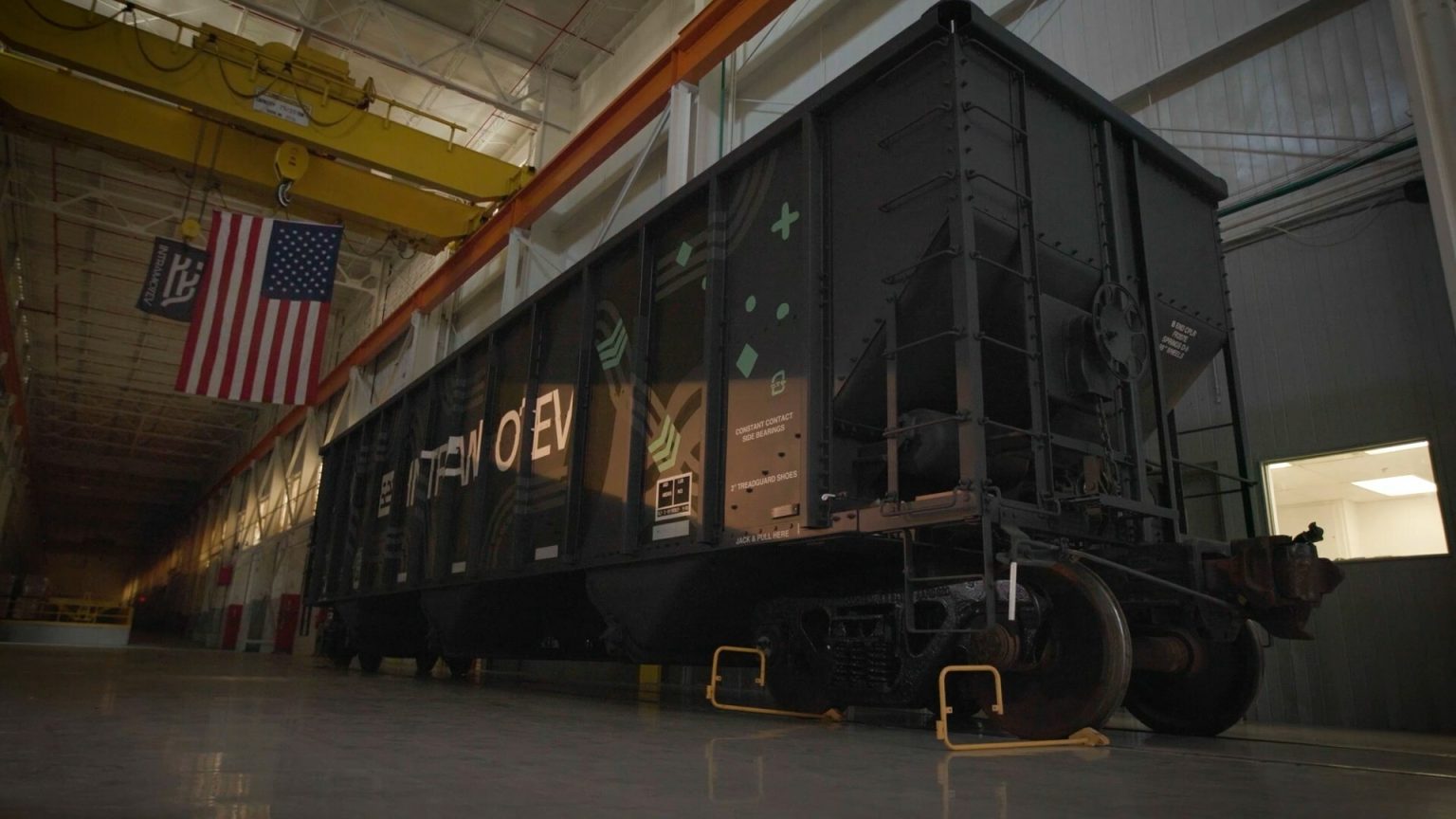 The daily congestion of freight trucks on U.S. highways is responsible for an estimated 433 million tons of carbon emissions each year, while nearly a million idle freight railcars await locomotives in switching yards across the country. Intramotev's technology presents a solution to this pressing issue.
In addition to reducing railway emissions and alleviating congested and polluted roadways, their rail solutions offer reduced operational costs and the highest level of safety. Compared to traditional heavier trains, these battery-electric railcars have significantly shorter stopping distances, among other benefits.
"Intramotev's proprietary battery-electric technology presents an opportunity for captive routes between mines and processing facilities to decrease carbon emissions and achieve cost savings," stated Dr. Timothy Luchini, CEO of Intramotev. "By employing our technology, Iron Senergy can transition to a cleaner and more sustainable operation in western Pennsylvania. We hope their success will inspire other rail managers to embark on decarbonization efforts within the mining and steel mill transportation sectors."
Intramotev's collaboration with Iron Senergy serves as a significant milestone in the pursuit of sustainable transportation within the rail industry. As the company continues to develop and deploy innovative solutions, it is poised to contribute to the Federal Railroad Administration's Climate Challenge. This nationwide commitment aims to achieve net-zero greenhouse gas emissions in the U.S. rail network by 2050. Bytransforming railway operations and reducing carbon footprints, Intramotev's technology has the potential to make freight transportation more efficient and sustainable.