Introducing the Volvo EX30 All-Electric SUV – The Small SUV That Does Big Volvo Things
With a focus on reducing emissions and achieving sustainability goals, the EX30 boasts the smallest carbon footprint of any Volvo car to date. Could this be the EV to take on Tesla?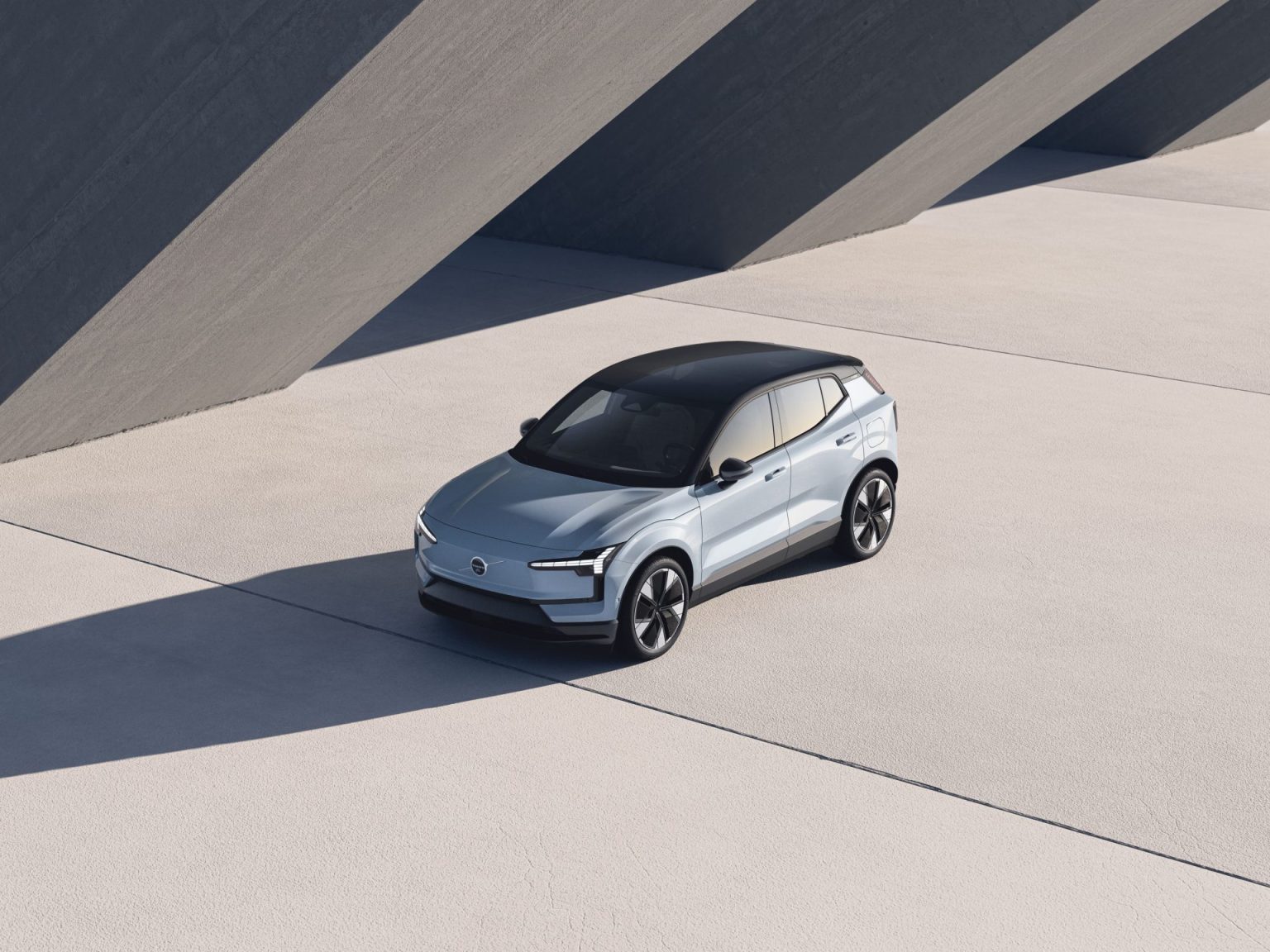 Volvo has introduced its latest addition to its electric vehicle (EV) lineup, the EX30, a small premium SUV designed to prioritize safety, convenience, and sustainability. The fully electric EX30 aims to capture the growing demand for electric cars in the fast-growing compact vehicle segment.
Volvo EX30 Sustainability
With the smallest carbon dioxide (CO2) footprint of any Volvo car to date, the EX30 reflects the company's commitment to reducing emissions and achieving it sustainability goals. The vehicle, revealed in Milan, Italy is now available for ordering in selected markets.
Volvo EX30 Price 
The EX30 boasts a starting price of approximately $35,000 US / € 36,000, making it very attractive to buyers looking for an affordable EV. It also makes Volvo's newest addition competitive with internal combustion engine-powered equivalents. Volvo also offers the option to subscribe to the EX30 through its Care by Volvo subscription package, providing customers with transparent pricing and a hassle-free ordering process.
Jim Rowan, Volvo's chief executive, expressed excitement about the new SUV, stating, "The fully electric EX30 might be our smallest ever SUV, but it's a big deal for our customers and a big deal for us as a company. Like any Volvo, it's an outstanding product which is safe and designed around people and their needs."
Volvo EX30 Design
The EX30 offers a familiar Volvo design, adapted to a compact format. Its balanced and refined exterior features a long wheelbase and large wheels. The design is distinctly electric with a closed grille and digital rendition of the Thor's Hammer headlights. The vehicle comes in five vibrant exterior colors, adding character and personality to its sleek appearance.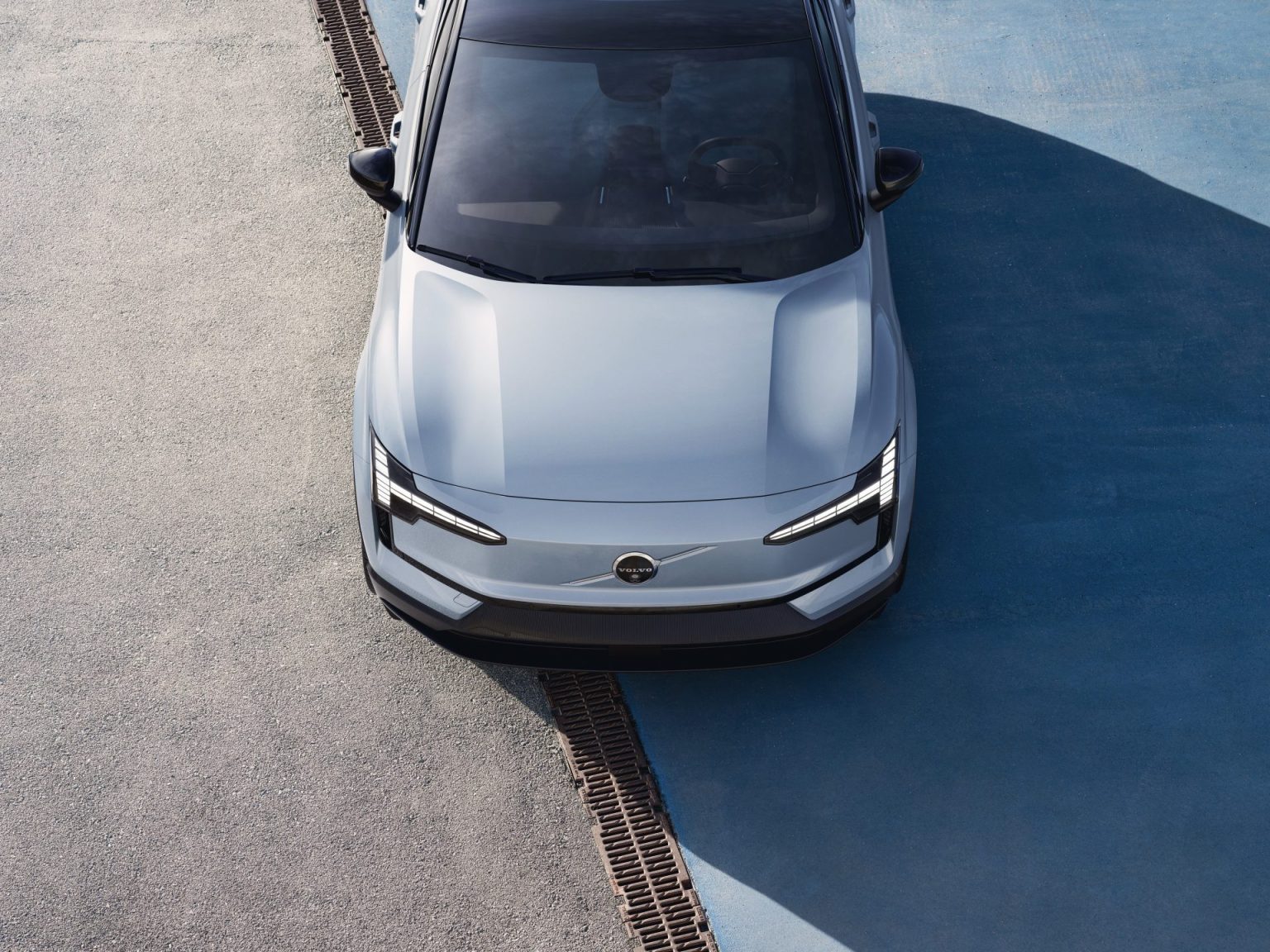 Volvo EX30 Batteries and Range 
Battery technology is a key aspect of the EX30's design. Volvo offers three powertrain options and two different battery types to cater to a variety of customer needs. For city driving and shorter distances between charges, the single-motor option with a lithium iron phosphate (LFP) battery is recommended due to its cost-effectiveness and reduced environmental impact. The single motor extended-range variant features a lithium, nickel, manganese, and cobalt (NMC) battery, maximizing the vehicle's range up to 480 kilometers (~300 miles). Performance enthusiasts can opt for the Twin Motor Performance variant, combining the NMC battery with an additional second e-motor to deliver 315 kW (428 hp) and accelerate from 0 to 100 km/h in a blistering 3.6 seconds.
Volvo EX30 Charging
Charging the EX30 is also efficient, with the extended-range Twin Motor variant supporting a charging capacity of up to 153 kW, allowing for a 10% to 80% charge in a little over 25 minutes. The vehicle's center display and app provide customizable charging settings, allowing drivers to optimize their charging experience.
Volvo EX30 Ride, Handling & Performance
Volvo has fine-tuned the EX30's chassis to maximize the advantages of its compact dimensions. The SUV's low center of gravity and evenly distributed weight contribute to its agility and ease of driving, making it suitable for both urban and long-distance journeys.
Volvo EX30 Safety
Safety is also a key focus for Volvo, with the EX30 incorporating a range of features. Notably, it includes a standard safety feature designed to prevent accidents involving cyclists, scooters, and runners. The feature alerts drivers when they are about to open their doors in front of oncoming cyclists or pedestrians. The compact SUV also meets Volvo's high safety standards, featuring state-of-the-art restraint technology and top-notch structural design to ensure passengers' well-being in various real-world scenarios.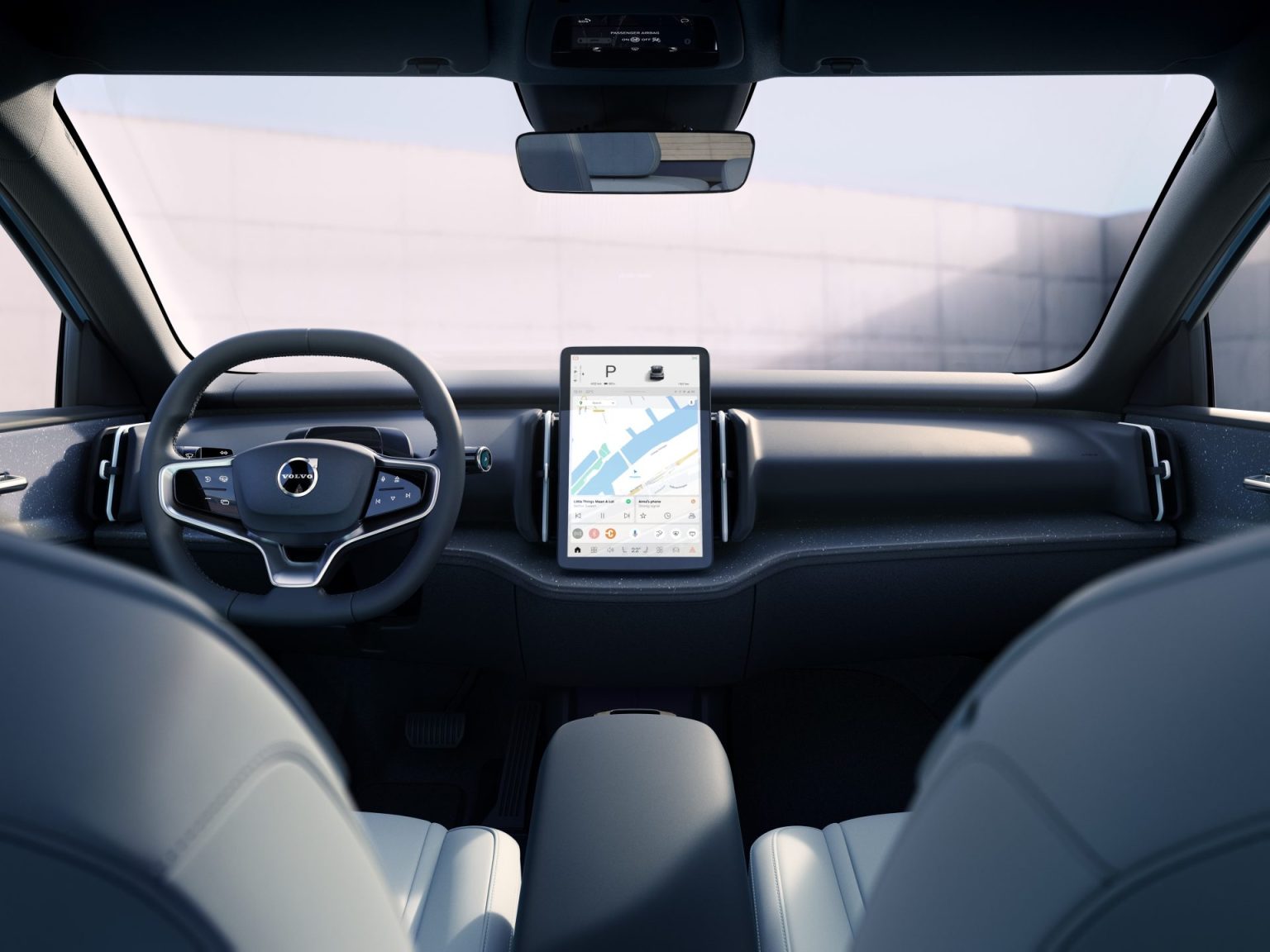 Volvo EX30 Infotainment
Volvo seems to have taken a page out of Tesla's book with the EX30's minimalist cabin. All vehicle functions are centered around a 12-inch vertical touchscreen driver and infotainment display.
Like in the Tesla Model 3 and Model Y, the EX30's screen contains the driver's speedometer and driving information, as well as all the SUV's climate control functions. It's a Google based system, meaning apps like Google Maps and Spotify are built-in. There is also support for Apple wireless CarPlay.
Volvo EX30 Interior & Comfort
Inside the EX30, cutting-edge technology and Scandinavian interior design provide convenience and comfort. Customers can choose from four distinct interior themes, each with its own expression, and benefit from smart storage options throughout the cabin. The vehicle is also equipped with a contextual single-screen user experience, incorporating Google services and the latest version of Volvo's infotainment system.
Volvo EX30 Technology & Convenience
In terms of convenience, the EX30 offers a digital key functionality, making it easy to share the car with others. Built on advanced UWB and CCC industry standards, this technology is compatible with a wide range of phone brands and models, including Apple iOS and Android. The dedicated app provides access to various services related to the car, such as charging, locating the vehicle in crowded parking lots, remote locking, and preheating on cold winter days. Furthermore, the EX30 offers the ability receive over-the-air software updates, continuously improving its performance and features.
Volvo EX30 Personalization
Creating a serene and relaxing ambiance, the EX30 offers a choice of five ambient lighting themes, inspired by different Scandinavian landscapes. These lighting themes subtly shift in color, allowing drivers to personalize their driving environment. For an enhanced experience, each lighting theme can be paired with an ambient soundscape, immersing passengers in a soothing atmosphere.
Volvo EX30 Availability
The Volvo EX30 is now available for order across Europe and select markets, with pre-orders open in the United States. Volvo's commitment to sustainability, safety, and innovative design is evident in the EX30, as it continues to lead the way in the electric vehicle market. Drivers looking for a compact yet powerful electric SUV can experience the excellence of Volvo's EX30 and embrace a greener future of driving.