Jeep Trials AI-Powered Autonomous Off-Road Driving Technology in Utah
The successful trials pave the way for the next generation of Jeep's autonomous off-road driving tech.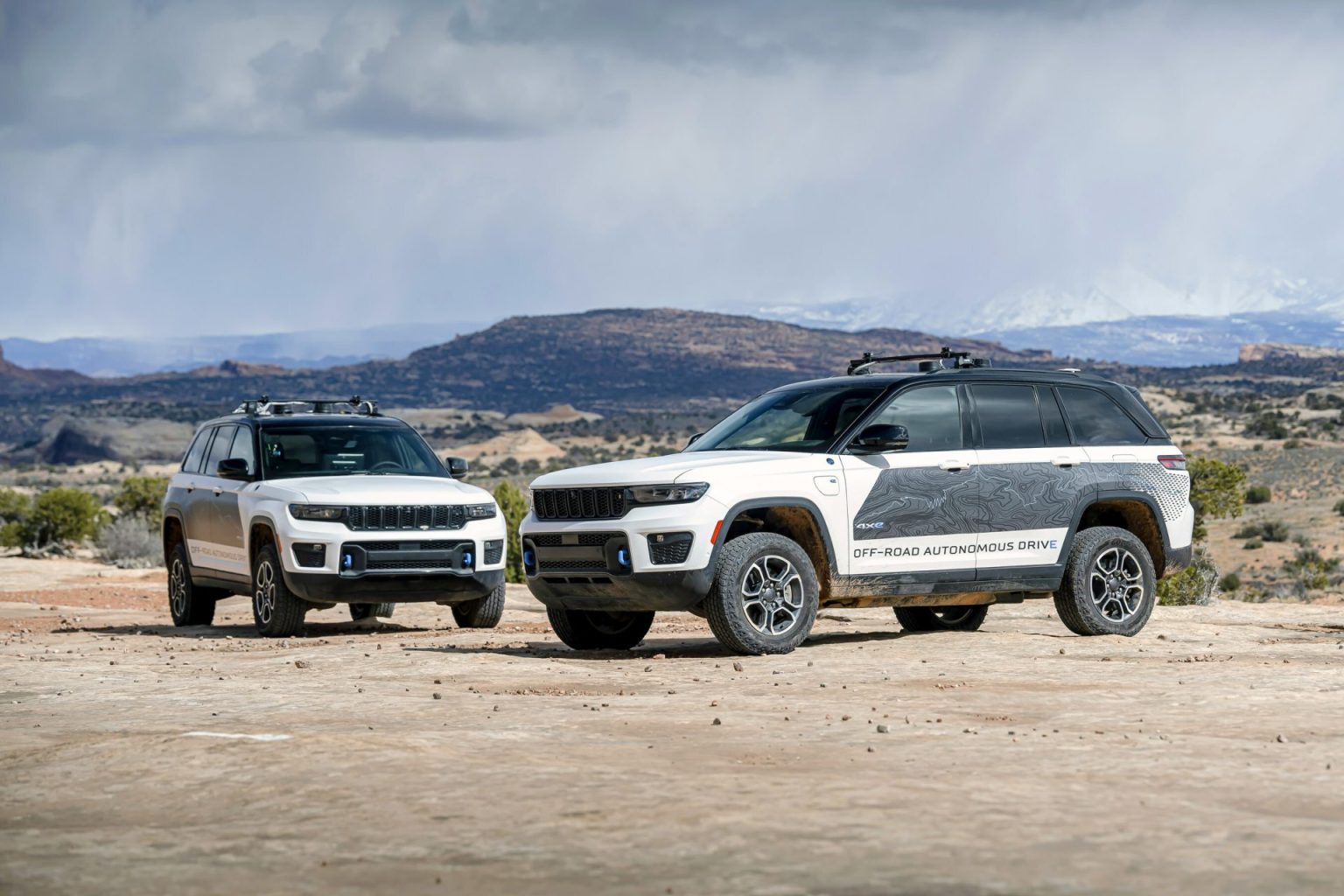 A team led by Neda Cvijetic, Head of AI & Autonomous Driving at Stellantis, recently conducted extensive testing, in Moab Utah, of state-of-the-art prototypes for automated off-road driving technology developed exclusively for Jeep vehicles.
The team successfully implemented their latest AI and autonomous driving technology in two electrified Jeep Grand Cherokee 4xe models. The goal is to offer offer a unique off-road experience for both experienced adventurers and newcomers to trail driving.
The AI and autonomous off-road driving technology is intended to assist Jeep SUV owners in overcoming challenging everyday driving conditions. With its expanding range of 4xe SUVs, Jeep states that it has positioned itself at the forefront of off-road electrification and automated off-road driving technology.
Christian Meunier, CEO of the Jeep brand, expressed his enthusiasm for the potential of these advanced off-road driving systems. "In the same way that our 4xe electrification takes Jeep brand's off-road capability to new heights, these advanced off-road driving systems will help more customers in more countries around the world join and enjoy the adventure. These features and technology will have real-life applications on and off the trail in a wide range of driving conditions," he stated.
This summer, the Jeep brand plans to release a comprehensive video showcasing the future generation of its advanced autonomous off-road driving technology during the summer.