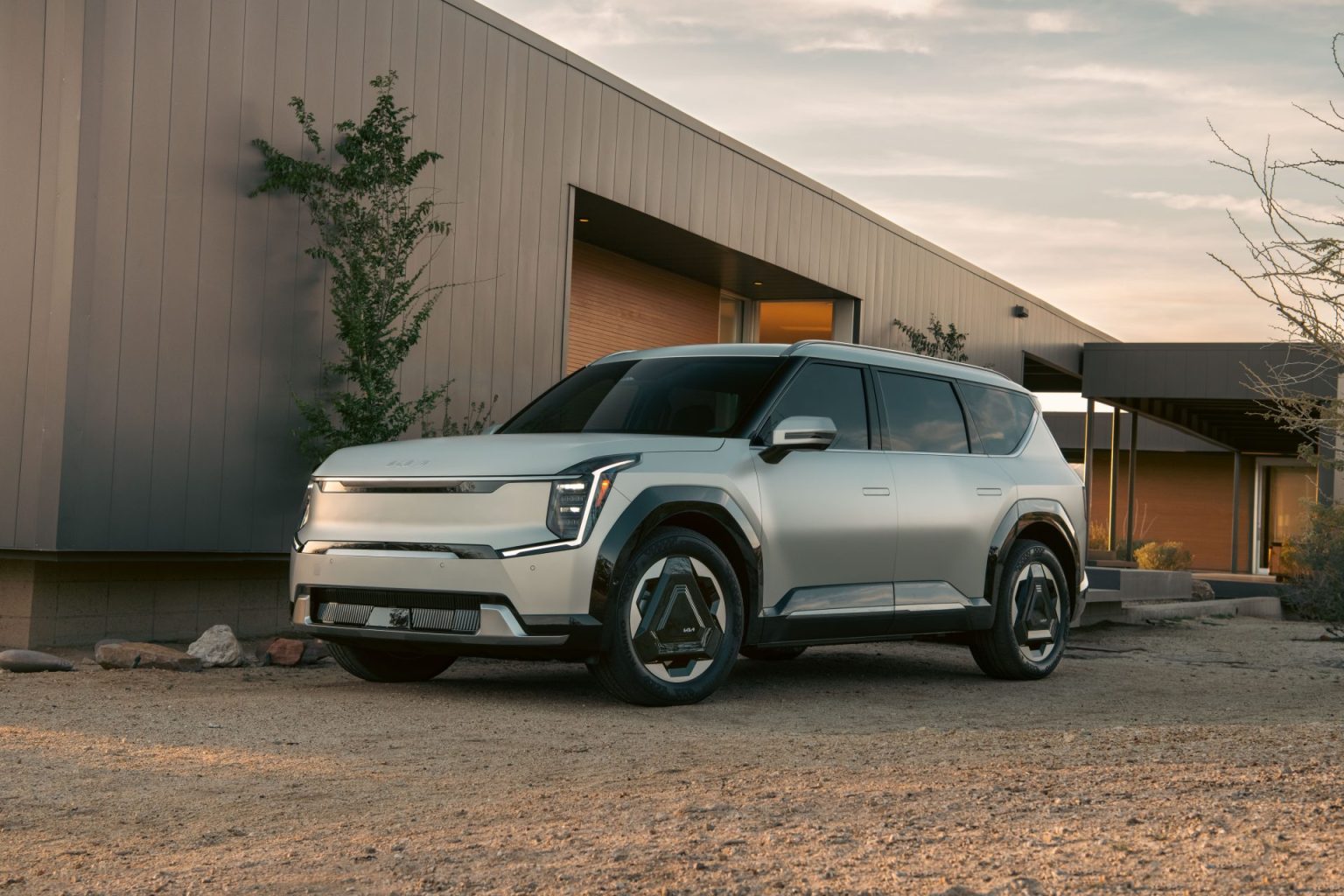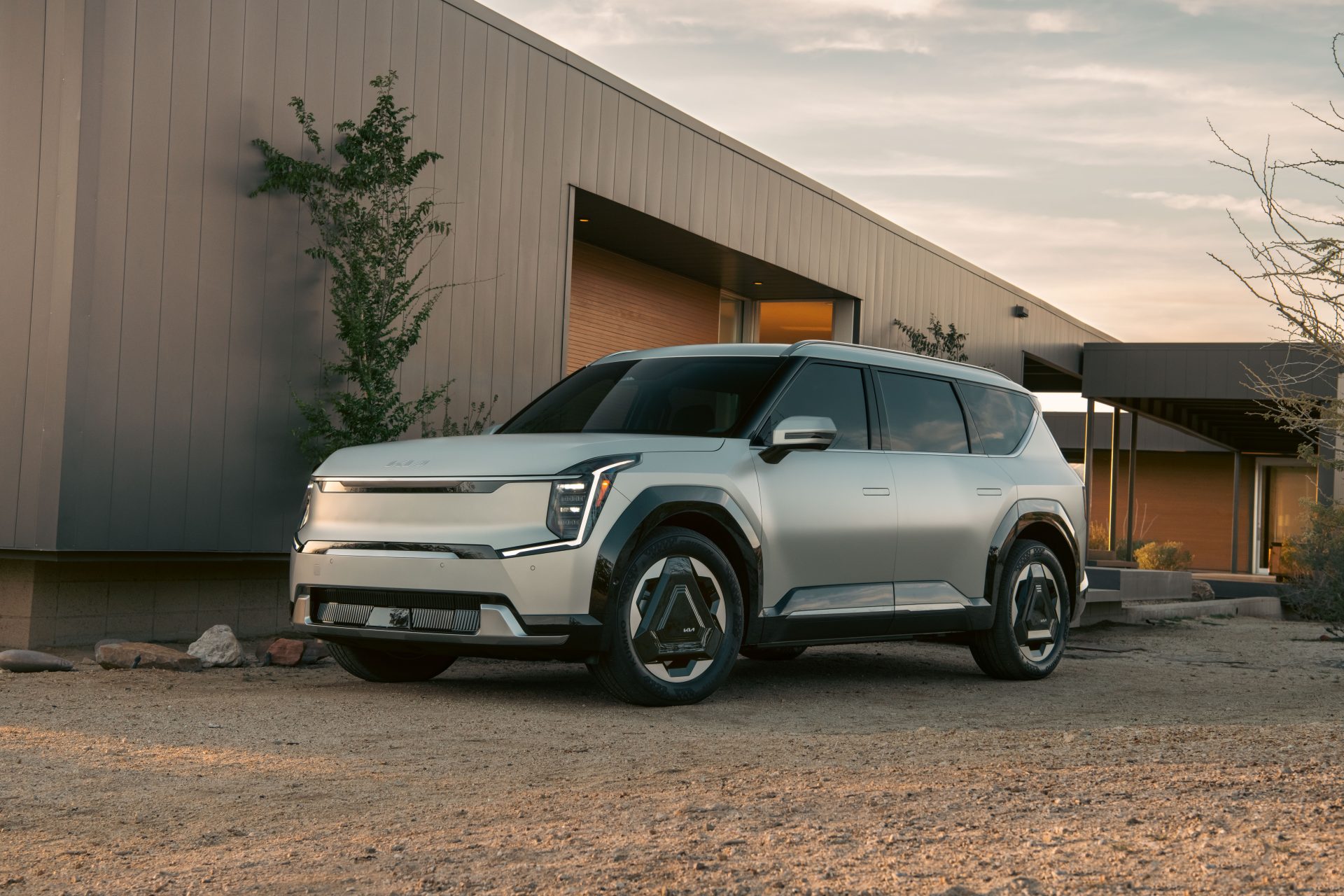 Kia has announced plans to increase its profit contribution from EV sales and expand its annual zero emissions vehicle (ZEV) volumes to 1.6 million by 2030.
The Korean automaker's announcement came during its third annual Kia CEO Investor Day, where it outlined its 160 trillion Korean Won ($120 billion) financial target. The company will invest 24 billion over the net 5 years, with 45% of the investment allocated to new business areas.  
The plan will partly be achieved by expanding its line of Zero Emission Vehicles (ZEV), which will contribute 53% to the company's global profitability, up from the current 5%.
Kia's new sales target for 2030 is 4.3 million units, of which 2.38 million will be electrified vehicles. The company will focus on developing "highly profitable models" and higher trims, with plans to build a ZEV lineup of 15 models by 2027, and launch a series of purpose-built vehicles from 2025, including an autonomous driving "robotaxi."
Kia, part of the Hyundai-Kia group now plans to build a 'connected car data cloud', which will enable over-the-air updates, allow customers to personalize their vehicles, and apply connectivity features to all newly-launched vehicles beginning in 2025.
The company announced that it will focus on development of its advanced driver assistance system (ADAS), AutoMode, which will debut on the 2024 EV9.
Kia is advancing the capabilities of its ADAS one step further with Highway Driving Pilot (HDP) , which it describes as a Level 3 autonomous driving technology "that does not require human steering wheel control for certain road sections, such as highways." HDP will also be an available option in the Kia EV9.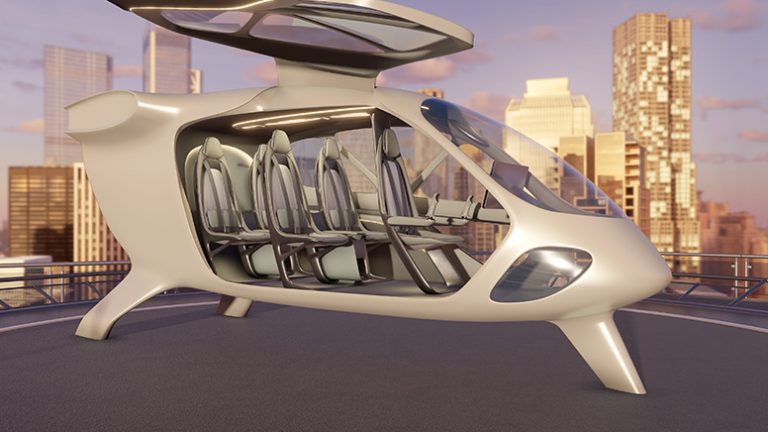 Kia's Future Business – A PBV Ecosystem
To support its first purpose-built SUV, the company has established a purpose-built vehicle (PBV) business structure, which includes a dedicated lineup of vehicles intended for various commercial needs. The company aims to develop a solution that can manage data, software and charging for the PBVs.
Kia said it believes the PBV unit will be one of its key future businesses. A dedicated factory in Hwaseong, South Korea is being built to support the unit. The factory will build a variety of PBVs that will be based on a flat 'skateboard-type' platform, allowing the size and shape to be adjusted according" to a business partner's purpose and needs.
Kia will gradually expand its PBV lineup to include a robotaxi, a small vehicle for delivering goods or food, and a large vehicle that can "replace public transportation or be used as a mobile office," the company said.
Data, Software and Mobility – Key to Meeting the Needs of Kia's Diverse Customer Base
The company also plans to commercialize data and software-based solutions to introduce tailored products and services to meet the diverse needs of its customers. It will also focus on development of  mobility services in connection with Hyundai Motor Group's Advanced Air Mobility (AAM) and robotics businesses.
Subscribe to Our Weekly Newsletter
Enter your email to get the best of Clean Earth Energy straight to your inbox.