Kodiak Robotics and Pilot Open First Autonomous Truckport
Serving as an eastern hub for Kodiak's network, the truckport will handle launching, landing, maintenance, and refueling for autonomous trucks.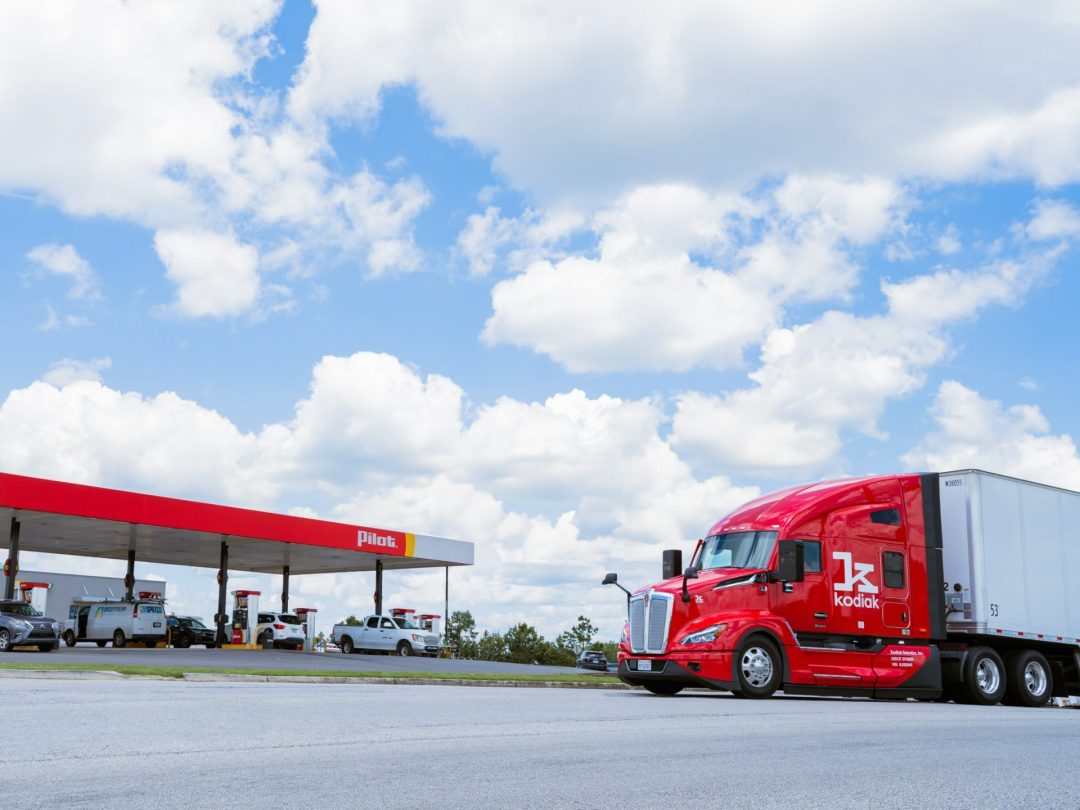 Self-driving technology company, Kodiak Robotics, has partnered with Pilot Company, North America's largest travel center operator, to open their first autonomous truckport in Villa Rica, Georgia. The facility, which opened Thursday, will act as a launch pad and terminal for Kodiak's autonomous trucks operating in the Atlanta area.
Georgia's First Autonomous Truck Terminal
The truckport, located at Pilot's travel center, will become the easternmost terminal in the United States, with Georgia being home to a first-of-its-kind facility exclusively for autonomous trucks. The Villa Rica truckport will support Kodiak's 18,000-mile-long autonomous deployment network, the industry's largest and most comprehensive set of mapped driving routes for self-driving trucks. The facility will also function as a transfer point for manual first and last-mile deliveries and provide specialized services like maintenance, refueling, and enhanced inspections designed for self-driving trucks.
"Partnering with Pilot Company to build the Villa Rica truckport ensures that we have access to the truckport services we need, utilizing Pilot's industry-leading travel center network," said Don Burnette, founder and CEO of Kodiak Robotics.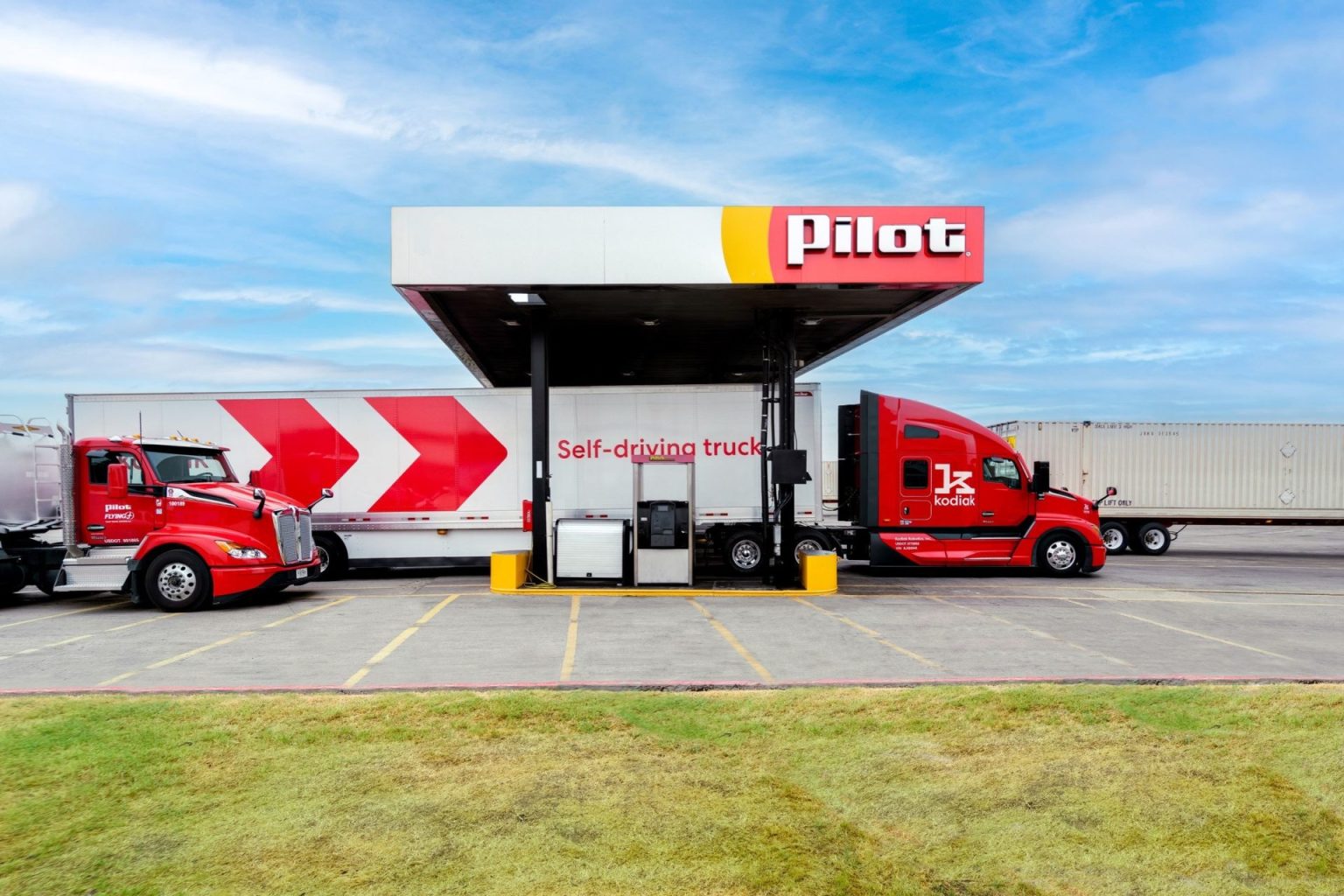 A Key Endpoint In the Autonomous Link Between Atlanta and Dallas
Kodiak's new truckport in Villa Rica is planned as an eastern satellite hub that complements its main terminal in Dallas-Fort Worth. Designed to be highly scalable, it reflects a blueprint for future Kodiak truckports.
"Working with Kodiak aligns with our emphasis on improving the quality of life for professional drivers. Autonomous trucks focus on the long, repeatable highway miles, leaving the more enticing local, first- and last-mile deliveries for professional drivers who can stay closer to home.", said Brandon Trama, Director of Strategy and Business Development at Pilot Company.
Both companies are exploring further collaboration within Pilot's national travel center network.
Sign Up for the cleanearth.io weekly newsletter
Our biggest stories delivered to your inbox weekly. 
By signing up you agree to our Disclaimer, our Privacy Policy & Cookie Statement and to receive marketing and account-related emails from cleanearth.io. You can unsubscribe at any time.