Kodiak Self-driving Trucks to Transport Tyson Foods Products Between Major Texas Cities
Self-driving trucking company, Kodiak Robotics, has partnered with C.R. England, one of the nation's leading truckload carriers, to launch a pilot program aimed at autonomously shipping Tyson Foods products between Dallas and San Antonio, Texas. The pilot program will use Kodiak self-driving trucks and C.R. England refrigerated trailers, with safety drivers in the trucks during the initial stages of the pilot.
Kodiak's testing indicates that self-driving trucks offer increased safety and reliability, with autonomous trucks becoming a significant benefit in an industry that has a shortage of truck drivers. C.R. England also joined Kodiak's Partner Deployment Program, which helps carriers establish autonomous freight operations and integrate Kodiak's self-driving system into their fleet. This integration will introduce a range of environmental and other benefits, including improved safety, reduced fuel consumption and lower carbon emissions.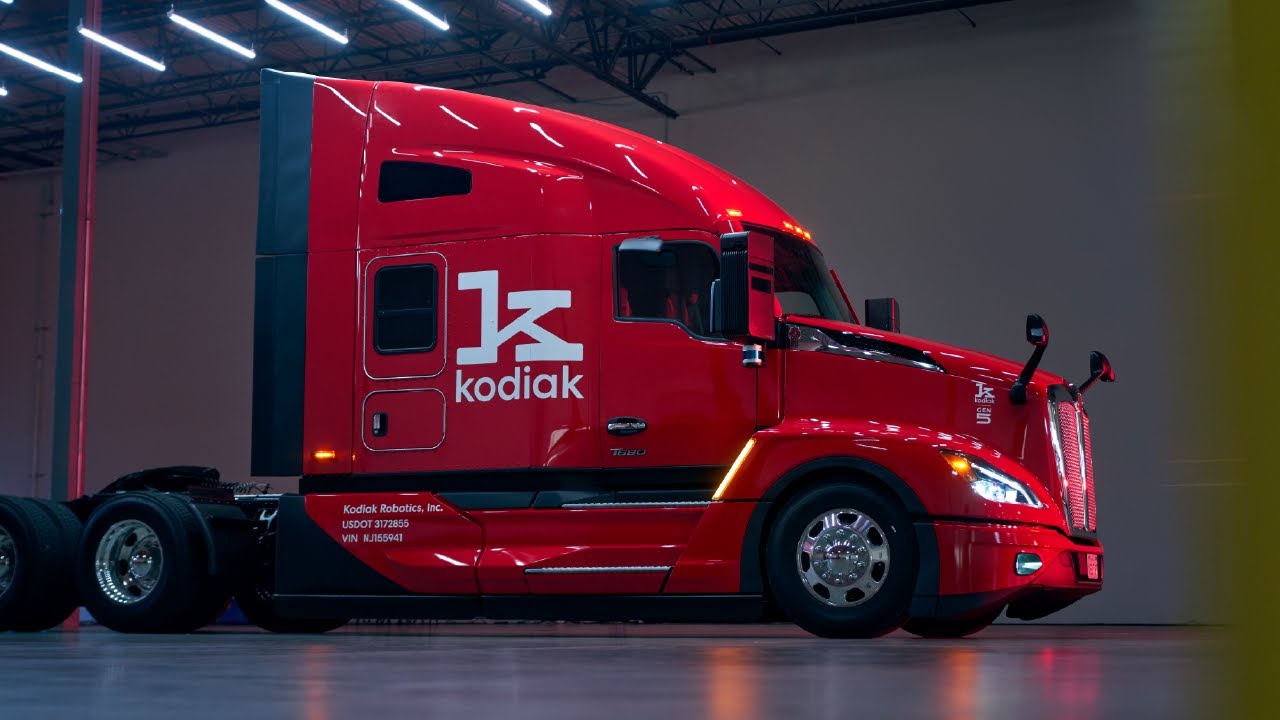 Chad England, CEO of C.R. England, said that one of the categories where his company is a leader is in perishable foods, which require the safest, most reliable, on-time delivery possible. He added that working with Kodiak will enable them to better understand how autonomous vehicles fit into their fleet of the future while continuing to deliver high-quality service and value to its customers. By using self-driving trucks, C.R. England can increase capacity and expedite deliveries without sacrificing customer service, as their drivers will take over to interface with customers and consignees at either end of the load.
C.R. England is a 103-year-old family-owned business that is consistently ranked as one of the nation's top carriers for time-critical, perishable freight. Tyson Foods, a global leader in protein products, is a perfect use case for autonomous freight movement as the perishable food supply chain needs reliable, safe and fast deliveries, all of which are key benefits of self-driving trucks. C.R. England chose to partner with Kodiak due to the companies' shared focus on safety, sustainability and reliability of service.
In recent years, self-driving trucks have become an increasingly popular topic in the logistics industry. Many companies have started to explore autonomous technology to improve efficiency, lower transportation costs and reduce carbon emissions. For example, Waymo, the self-driving car company owned by Alphabet, has been testing its autonomous truck technology in California and Arizona. 
The integration of self-driving trucks and autonomous technology into the logistics industry is expected to bring significant benefits, from increased safety and reliability to reduced transportation costs and lower carbon emissions. As more companies like Kodiak and C.R. England partner to test and deploy autonomous trucks, the future of logistics is looking increasingly automated.
Subscribe to Our Weekly Newsletter
Enter your email to get the best of Clean Earth Energy straight to your inbox.